Malaysia is a top choice for people seeking a great way of life as they settle into work far away from home. With a bustling economy, phenomenal employment opportunities, and Fridays off work, there's no surprise that Malaysia is so popular.
However, as you would imagine, the place is enormous and there are more perfect places to live than you can count. If you're thinking of making the move and embracing the Malaysian way of life, you've come to the right place.
Below, we will give you an overview of our top picks for renting alongside your work in Malaysia.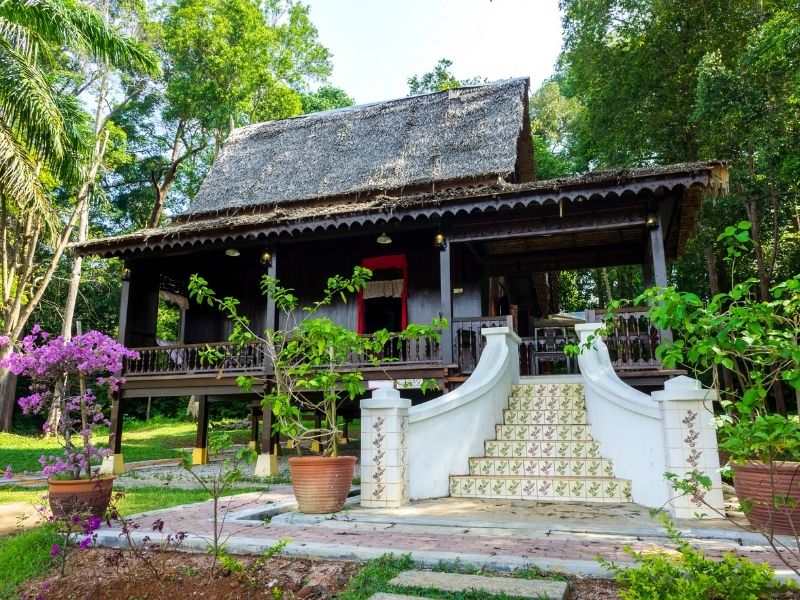 Central Kuala Lumpur
This is the largest metropolitan area in Malaysia and boasts an incredible skyline that rises higher by the year.
You can live the life of luxury alongside the many quality restaurants and the thriving shopping district.
Further, the transport links found in Kuala Lumpur are incredible and include monorail services, buses, and a well-connected train line.
You can find everything you need to know about renting over at PropertyGuru.
Here, you can find a house for rent, or rumah untuk disewa, in all of the popular destinations.
They will also guide you through the mortgaging process, grant you access to an entire community, and offer genuine reviews of many properties.
Bukit Jalil
Located just 15km from Kuala Lumpur, this estate is extremely popular with workers looking for a new lease of life. This suburb was host to the 1998 Commonwealth Games, which makes it rich in sporting history.
With this area being a once national sports hub, the area is well connected with plenty of highways and main roads.
You can easily travel to other areas such as Kuala Lumpur, KESAS, and MEX.
There is also great access to the LRT Sri Petaling Line and several quality schools if you end up settling down with a family here.
Ara Damansara
This township has become an entertaining and bustling place to live over the past few years.
There are plenty of affordable things to do which makes for an amazing work-life balance.
Accessibility and the increase of things to do have driven population numbers upwards.
If you can't find enough to do here, you can benefit from its ideal location between many of the main highways.
Subang Jaya
Home to the impressive Sunway Pyramid shopping center, which dons an incredible lion head sculpture, this city boasts flawless transport links through the LRT Kelana Jaya Line.
With plenty of job opportunities in the city and easy transport to larger cities, this location is the perfect place to start a new life.
However, it must be noted that the city is full of students and prone to heavy traffic jams – but what's life without a little hold up now and again.
Petaling Jaya
Known as PJ, this area is renowned for its hipster restaurants and quirky cafes.
Originally, this area was planned as Kuala Lumpur's satellite town and was the county's first planned city.
As well as having brilliant job prospects, you can bounce your way over hump day with Asia's largest trampoline park.
Currently, the only downside to PJ is that the commute time can be lengthy. However, the LRT is pushing its way in its direction and should be hooked up by 2024.
Cyberjaya
This picturesque development was supposed to act as the equivalent of Silicone Valley.
Here, you will find multilingual businesses, data centers, customer service hubs, and prestigious universities.
So, if you're a tech guru, this is the perfect place to move to.
You will benefit from stunning parks, brilliant transport links, and thriving amenities.
Cheras
Situated in Klang Valley, Cheras is one of the longest-running locations with access to both the MRT and the LRT.
There is a diverse population living here, with property prices hitting the entire spectrum. By working in Cheras, you can reap the benefits of enjoying one of the oldest night markets in Malaysia – the Taman Connaught.
Further, with the fantastic travel links, you are only 11km away from Kuala Lumpur city center.
Bangsar
This is one for the night-owl, as Bangsar is home to a host of lively bars, restaurants, and cafes that are dedicated to keeping you entertained all year.
There are fantastic transport links and it is a stone's throw away from Kuala Lumpur. So, if you like to work hard and play even harder, this will be the perfect area for you.
Moving to Malaysia will provide an amazing way of life alongside your work.
Whether you're an IT buff looking for the Silicon Valley experience or a business expert looking for superb opportunities, there's something for everyone in Malaysia.
With affordable prices and great transport, there's nothing to stop you from commuting between areas and making the most of Malaysia.