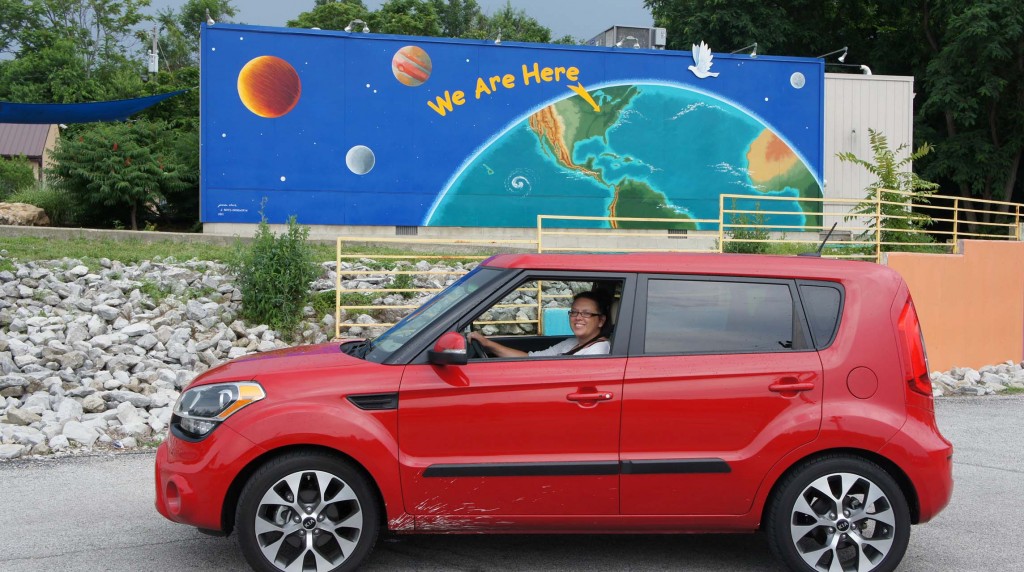 I recently took a 10 day road trip through the midwest. My travels took my through Indiana, Illinois and Missouri and back home. At times 10 days felt like too long and other times it felt like it wasn't quite long enough. It helped that I was driving a Kia Soul for the trip.
Anywho, during my road trip I had opportunities to stop at some great small towns and uncover some hidden gems. These gems are worth visiting again and again.
FIVE HIDDEN GEMS IN THE MIDWEST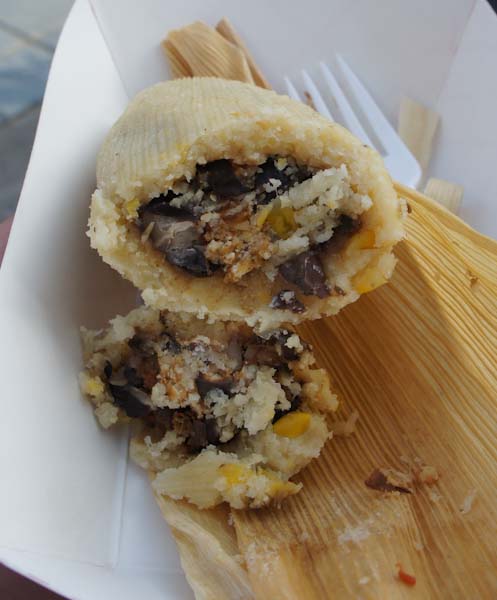 Tamales, Bloomington Farmers Market, Bloomington, IN: Bloomington is home to Indiana University and there is a wide range of ethnic and delicious restaurants. Additionally, they have great museums and events. However, my favorite memory is eating a black bean tamales at the Bloomington Farmers Market. The market alone is worth a stop. Colorful fruits and vegetables tempt you, but before you buy make your way to the prepared foods area and indulge in a mouth-watering tamale. You're welcome.
Tibetan Mongolian Buddhist Cultural Center, Bloomington, IN:Â Besides offering cultural information and great hiking trails the center is the only place in the United States with two Tibetan Chortens. Additionally, the Dahli Lama resides here when he is visiting his brother….little Bloomington how you fill me with surprises.
Firefly Grill, Effingham, IL: If you are driving anywhere near Effingham, IL do yourself a tremendous favor and stop at the Firefly Grill for lunch or dinner. This hidden gem was a welcome surprise. Â Located near the highway it is worth making this a priority on your road trip. It's a farm to table restaurant that really means farm to table. Take a stroll through the garden located on site before your meal and know that your veggies may have been picked fresh right before cooking. Also, you'll want to be sure to ask for some fish food so you can go out on the back deck and feed the colorful Koi.
Cathedral Basilica of Saint Louis: Here's the thing. I love beautiful churches. Usually, the older the church the better because I appreciate the older architecture, but the Cathedral Basilica left me drooling. Simply stunning in its mosaic works of art that adorn ceiling and walls. I could have spent HOURS wandering around this awe-inspiring church. Â The Basilica is one of the largest collections of mosaics in the world with over 41.5 million pieces of glass creating beautiful works of art. Mosaic work began in 1912 and was considered completed in 1988. Visit and prepare to be inspired.
Wall Murals, Pontiac, IL: Pontiac, IL, just a short drive from Chicago, has 20 wall murals which show the town's local commercial, cultural, and political history. My favorite mural, however, is this Route 66 sign. Most of the murals can be viewed from your car, but the sidewalk shark mural is best viewed by walking down the sidewalk.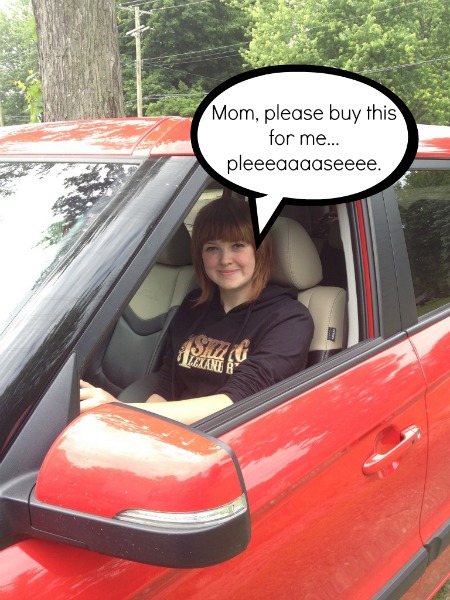 There you go . Five of my favorite hidden midwest gems. Roadtrippin' always provides a great opportunity to explore and discover and I had a lot of fun exploring and discovering while driving the Kia Soul. It's a fun, sporty car and the only car I've test drove that Em has asked me to buy her. It is definitely on the short list for my next car.
I was selected for this opportunity as a member of Clever Girls Collective and the content and opinions expressed here are all my own.