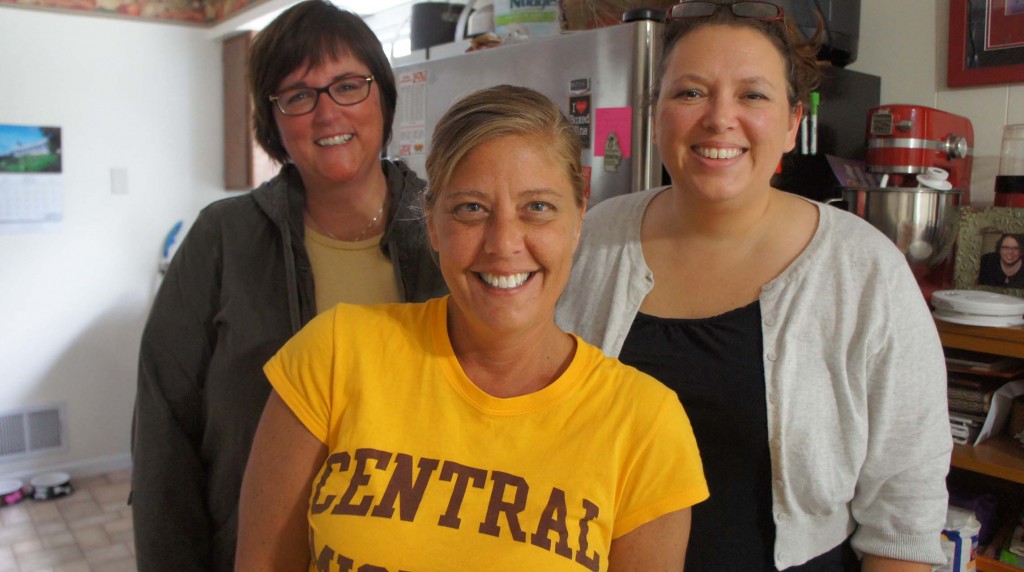 I recently had my a couple of my best girlfriends over for Sunday brunch. Life is busy for all of us and I realized that it had been a couple of months since we had visited and caught up with one another. Completely unacceptable friendship behavior! I texted them earlier in the week, with the hopes that they weren't busy, and asked them to join me for brunch on Sunday. Of course, that meant I only had a couple of days to pull something together. Luckily, I've had lots of experience hosting get-togethers so it was easy peasy. Hosting should never be stressful. Here's 5 tips for hosting a girlfriend brunch at the last-minute.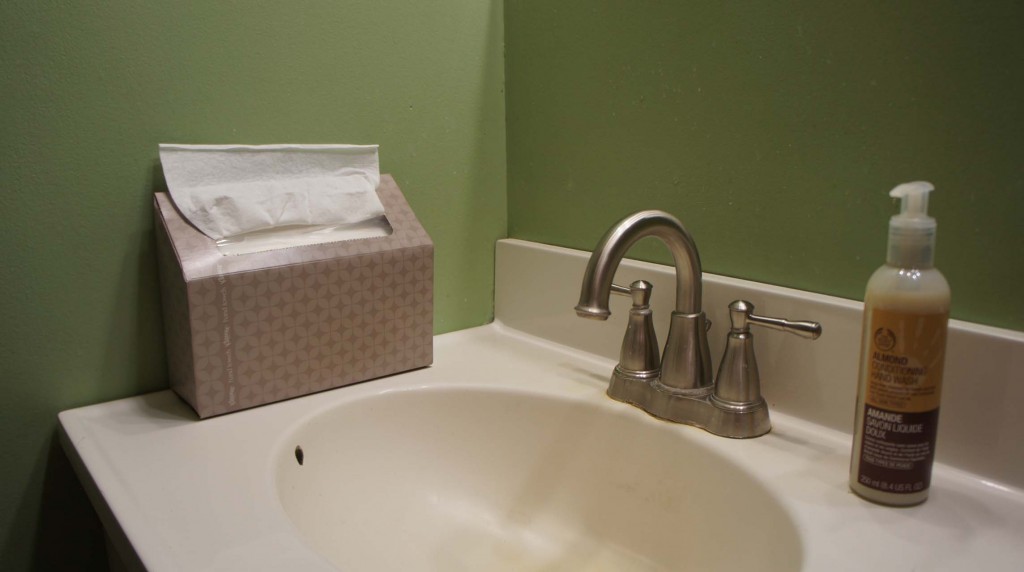 Kleenex Hand Towels easily fit on my bathroom counter AND look cute!
5 TIPS FOR HOSTING A GIRLFRIEND BRUNCH
Keep the menu simple: I served a tomato/cucumber salad, fritata, cornbread, mimosas and coffee.
Have a timeline: This is probably the most important. Make sure you have a good timeline written down on when each recipe needs to be started so that everything is done at the same time. I hosted a 10 a.m. brunch and started cooking around 8:30 a.m. so that I could make sure it was done or finishing up in the oven when my guests arrived. Don't forget to schedule time to freshen yourself up….put on lipstick, fix your hair, etc.
Music: It's always nice to have some music playing. There are lots of options for wireless, bluetooth speakers. Set it in an out-of-the-way place and have a party play list ready to go.
Clean Hands: Show your guests you care by providing Kleenex hand towels for them in the bathroom. I love when I visit places and there are individual towels set out. Makes it feel a little extra special. (Side Note: Have Kleenex hand towels near the kitchen sink as well)
Have Fun: Most importantly, don't get so caught up in having everything "perfect" that you forget to have fun! My house is never clean enough, organized enough, etc, etc. I'm having friends over so that we can visit, laugh and re-connect. If my house isn't clean enough, who cares? A clean house is such a minor thing in the scheme of life…it's so much more important to use that energy to spend time with the ones you love.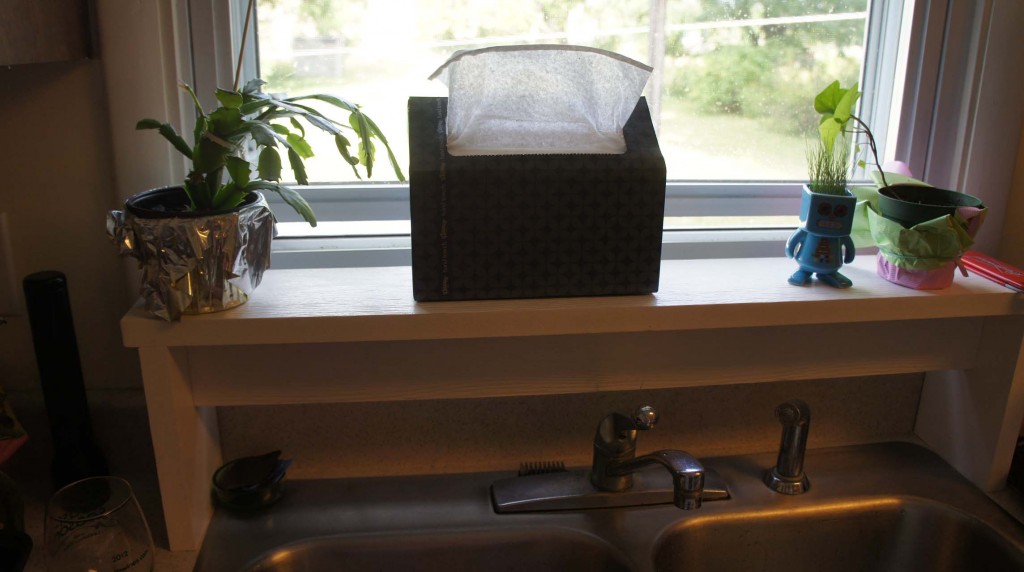 Kleenex hand towels at my kitchen sink. Isn't this shelf Alan made awesome?? I love it!!
I was selected for this opportunity as a member of Clever Girls Collective and the content and opinions expressed here are all my own.