You'd never guess what wonders lie beneath the earth just a short drive from I-81 in Shenandoah, Virginia. For more than 90 years visitors have been visiting the caverns and enjoying the incredible views.

Note: My visit was part of my hosted visit to Shenandoah Valley.
Arriving at Shenandoah Caverns you'll find a gift shop, cafe, the smallest post office, and Main Street of Yesteryear.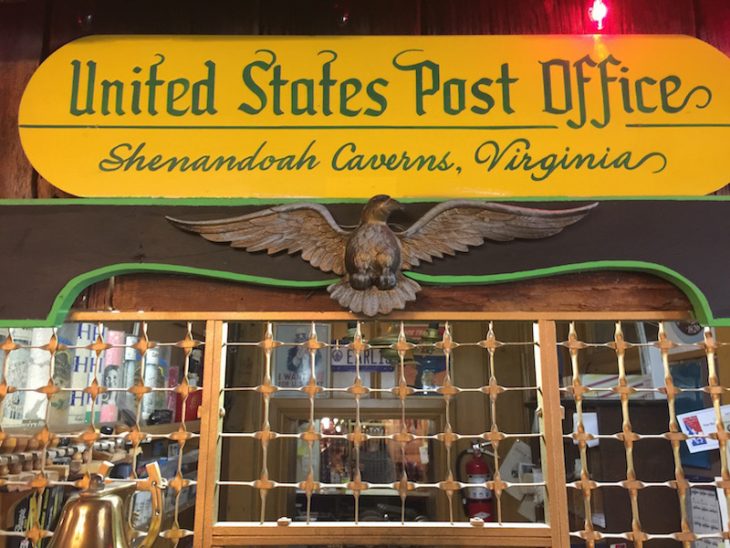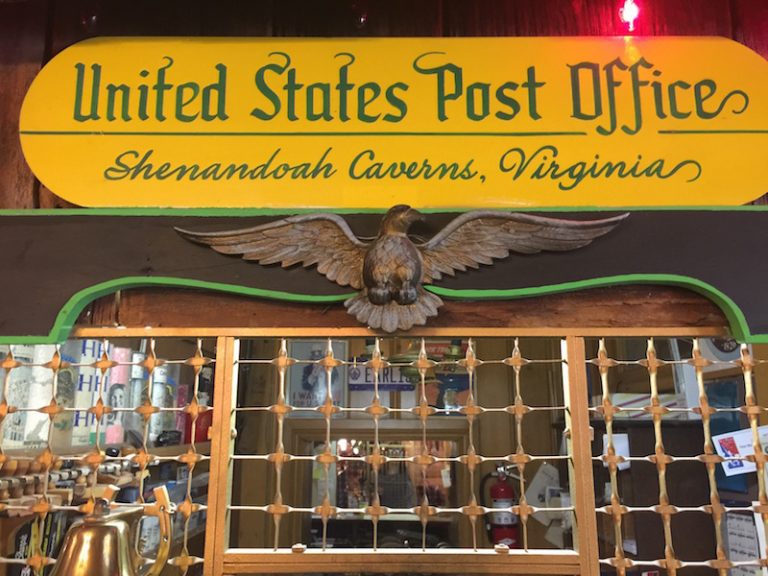 The post office is indeed very small, but it is still an operating post office. Simply ring a bell on the counter and an employee will be happy to assist you. I should have bought something to mail from the post office just for the postmark. 🙂
After you buy your cavern tour tickets take a moment to visit the gift shop while you are waiting and be sure to use the restroom before heading out on your tour.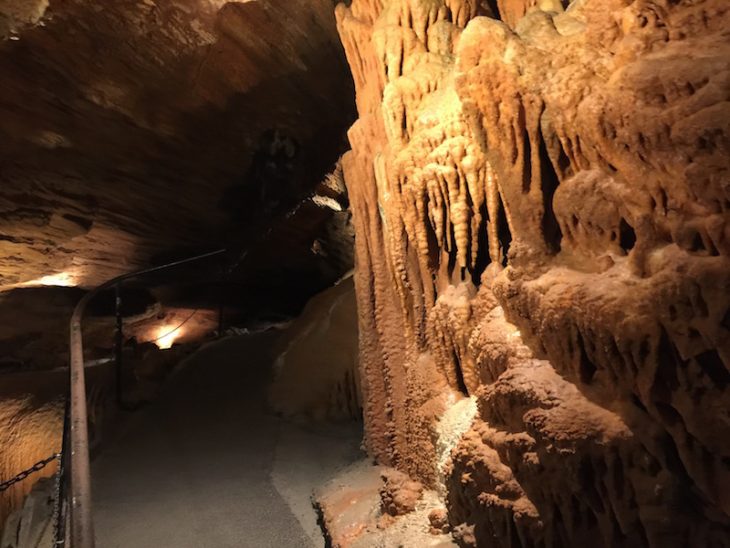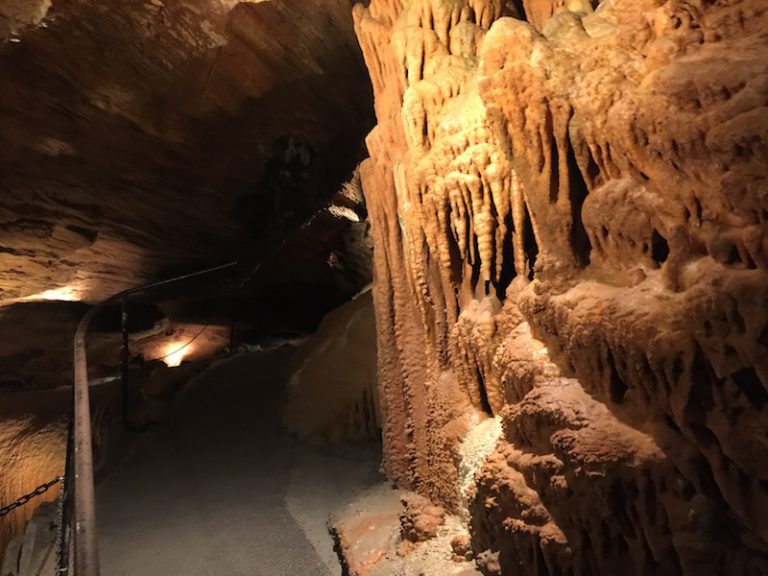 To start your tour you'll take an elevator to the cavern floor. Yes, an elevator. It's the only cavern in the state of Virginia with an elevator making it very accessible for all levels of ability.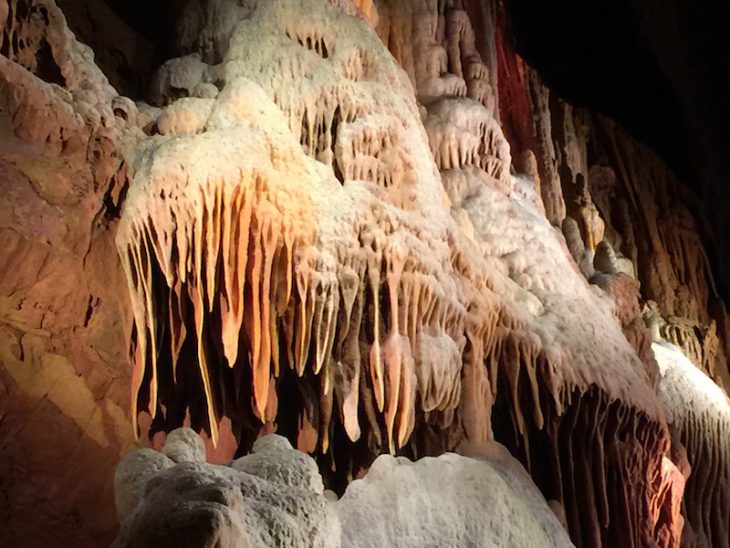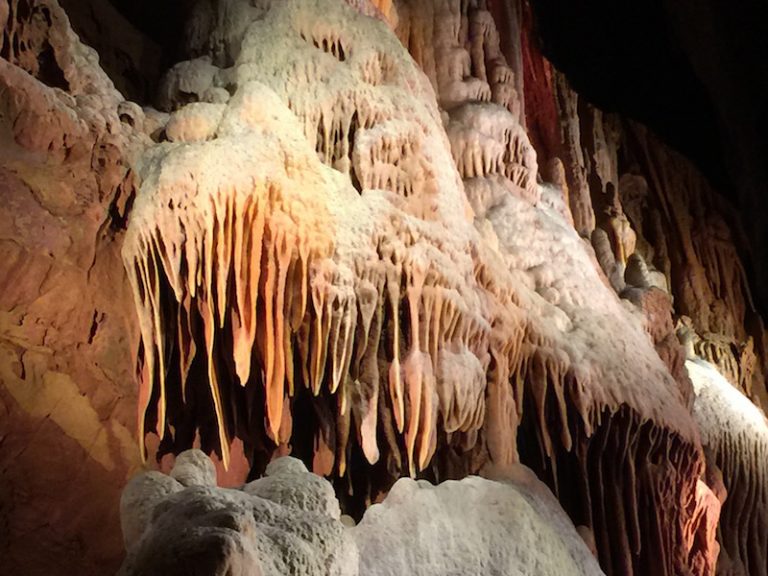 An hour-long tour takes you on a one-mile stroll along well-maintained walkways to see jaw-dropping formations like diamond cascades, rainbow lake, bacon formations (yes, bacon!!!), giants room and so much more.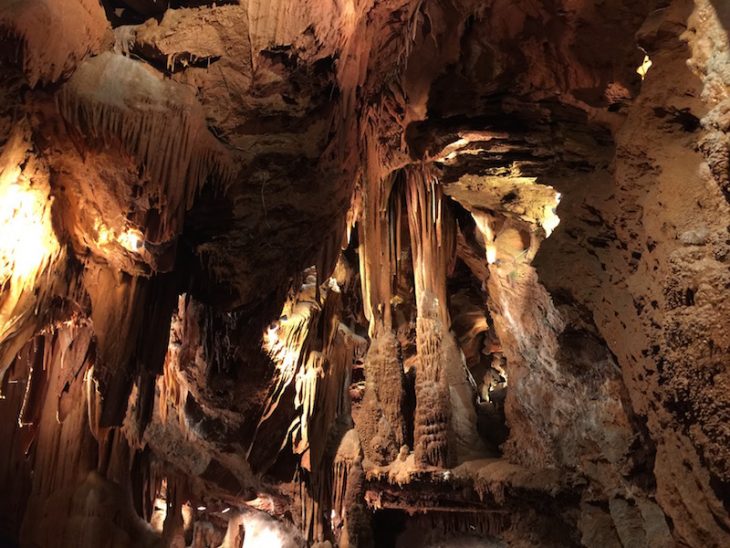 The tour weaves and wanders through seventeen different rooms and provides a surprise discovery around each turn.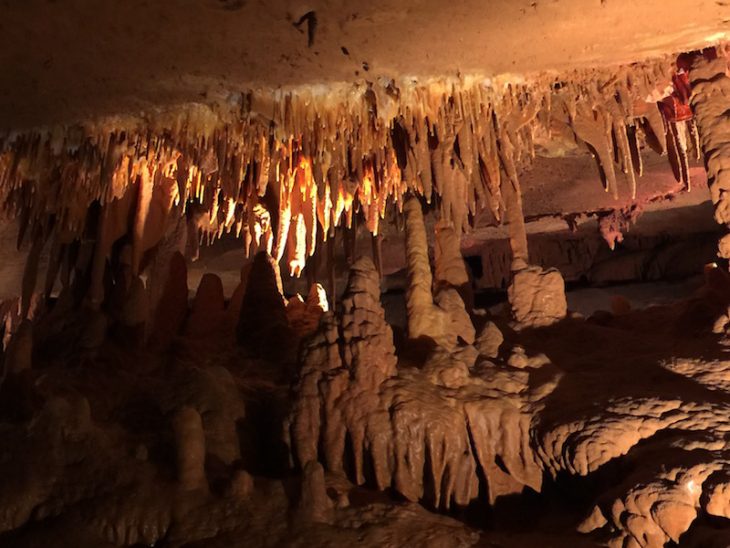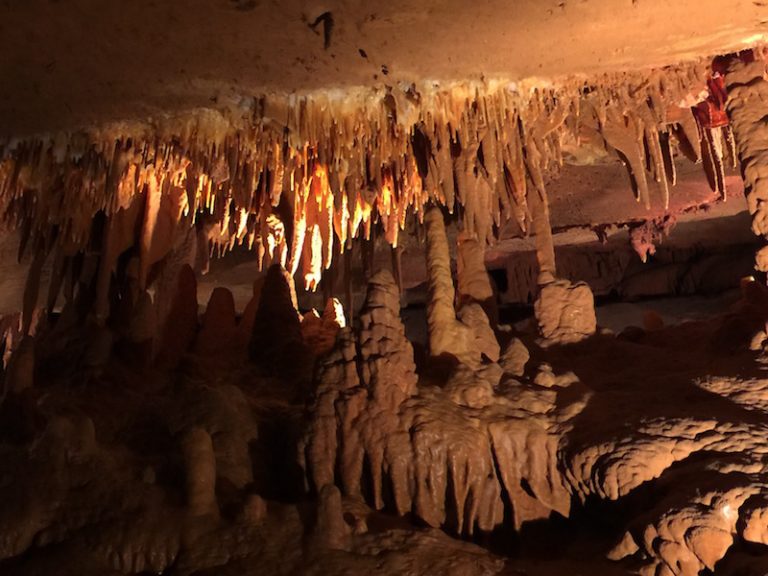 Our guide had worked at the cavern for years and was very knowledgeable about the formations, the age of the cavern, what critters live in the caverns (the answer might surprise you).
After asking for permission from the group, they will show you complete cavern darkness. Let's just say its DARK! I held my hand in front of my face and couldn't see it.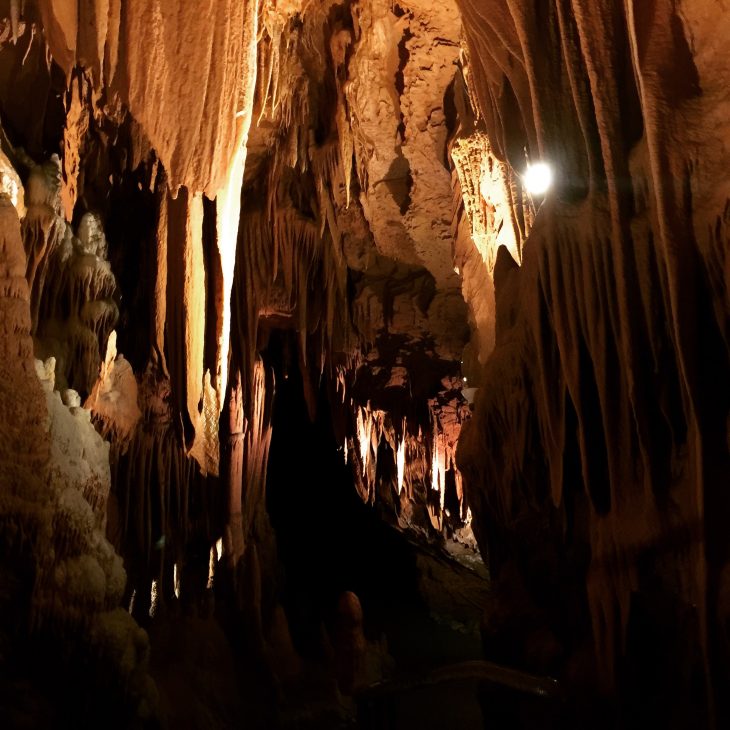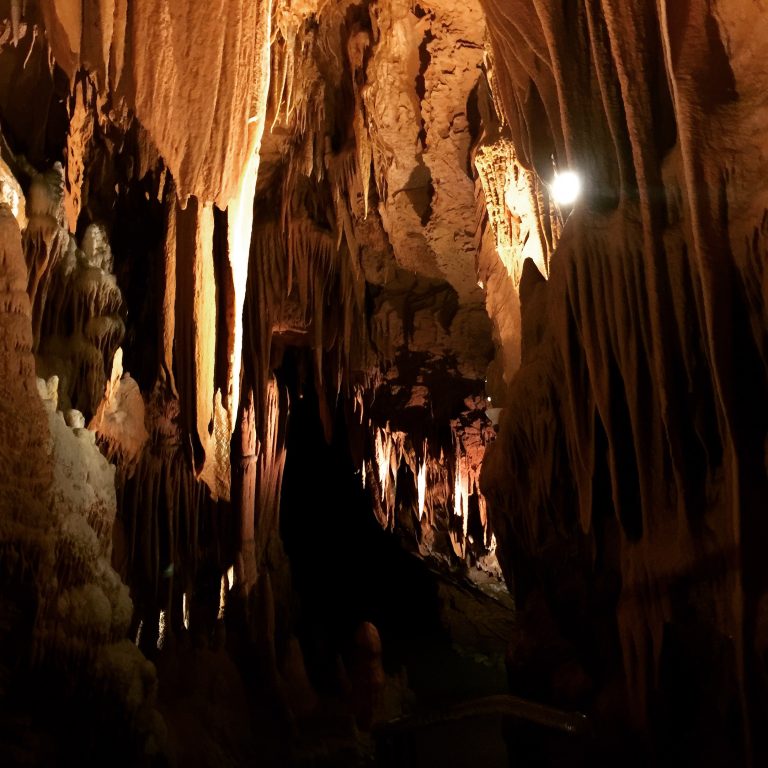 After you finish your tour of the caverns make sure you stop by Main Street of Yesteryear. This is a display of antique department store windows from the 1940s and 50s and is very interesting.
More: Shenandoah Caverns.com
Pin To Pinterest!