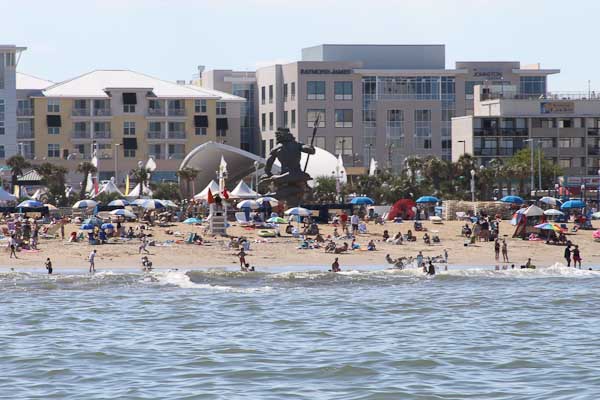 Arriving in Virginia Beach the first thing I hear are fighter jets booming overhead. I immediately have to pull the car over and get out to watch these magnificent machines in action. It wasn't long before another pair was flying overhead. Oh me, oh my. This is a bonus that I didn't expect when I made plans to visit Virginia Beach.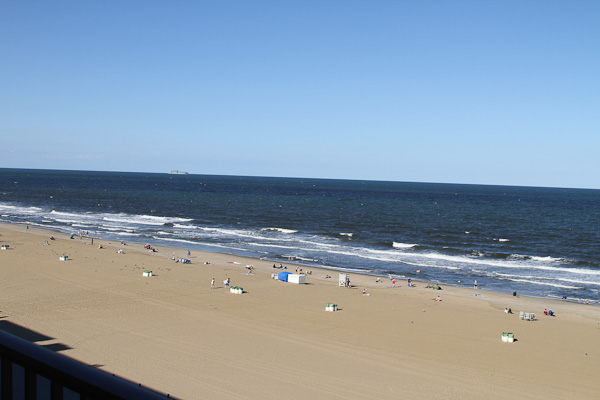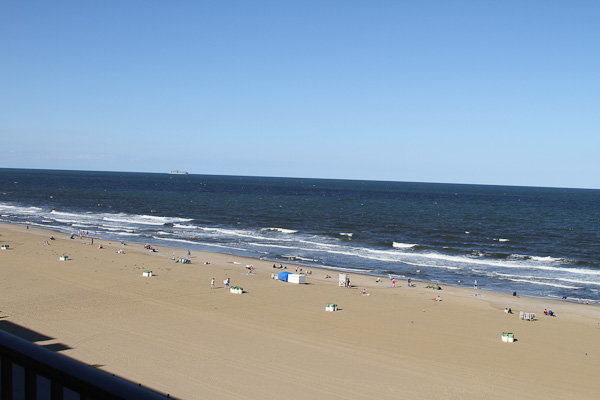 After watching a few more jets fly by I made my way to the ocean front. Miles of magnificent sandy beach awaited me. 36 hours at the beach wasn't going to be enough, but I would make the best of it. It was the weekend after Labor Day, but the beach front was hopping with activity.
Come to find out there was going to be a huge parade the next day so parade participants and parade goers were filling up the hotels, beach and parking spots. The main oceanfront street was going to be closed for the majority of the next day so I made sure to explore as much of the boardwalk area as possible right after I arrived.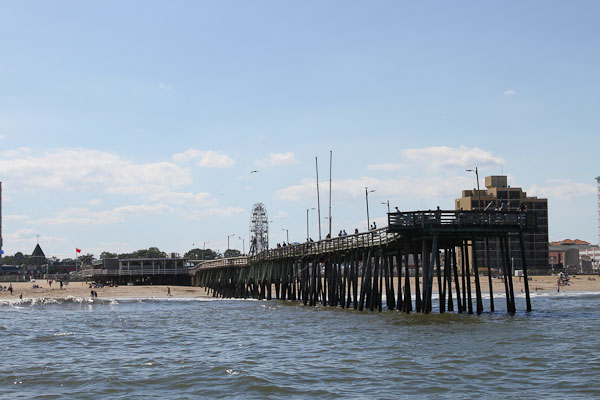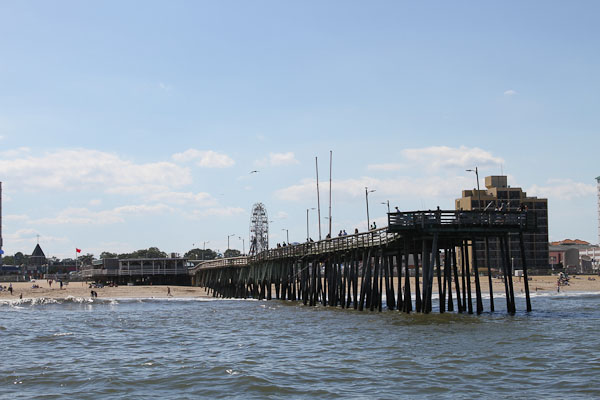 The Virginia Beach board walk is a 3 mile stretch that provides a great way to walk along the beach without getting sand in your shoes. Of course, if you want to feel sand in your toes you simply step off the boardwalk and onto the sand. There aren't any barriers blocking you from the sea. I love that. From the beach you might even spot dolphins playing in the waves.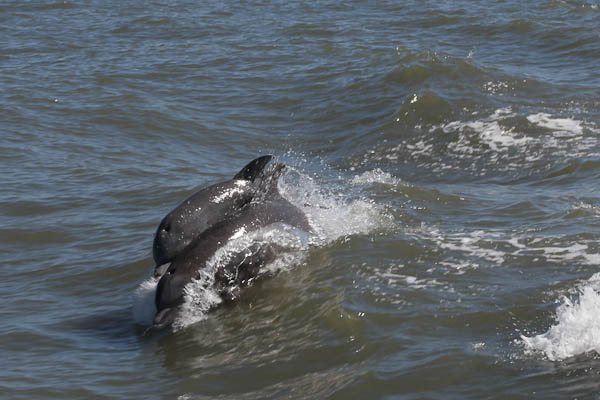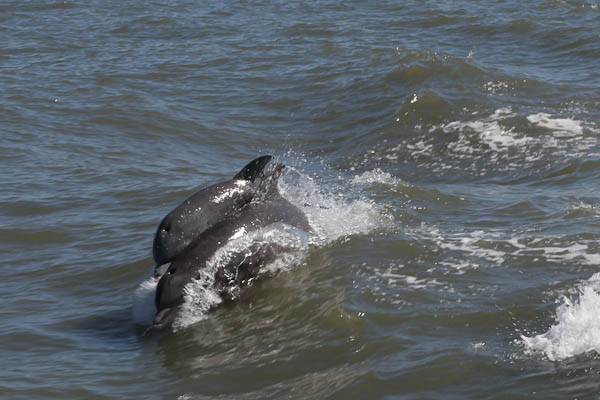 The main stretch of road that runs parallel to the boardwalk, Atlantic Ave, is full of restaurants, hotels and kitschy souvenir shops. Strolling along the sidewalks is a must. You can grab ice cream or dinner and buy a T-shirt or two to take home. The oceanfront and boardwalk are great places to spend the weekend, but there is much to see and do beyond the main tourist destination.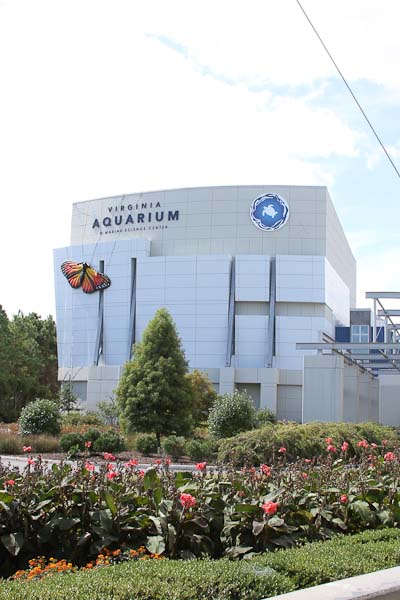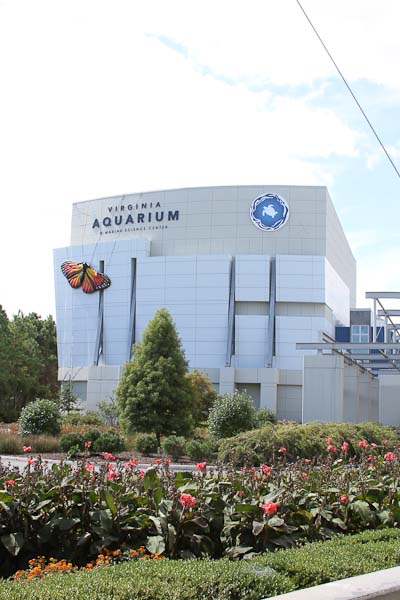 Just down the road from the boardwalk is the Virginia Beach Aquarium. A 800,000 gallon aquarium with everything from fresh water to salt water sea life. There are touch tanks, marshland, nature trails and so much more. Plan on spending a couple of hours here especially if you have young children.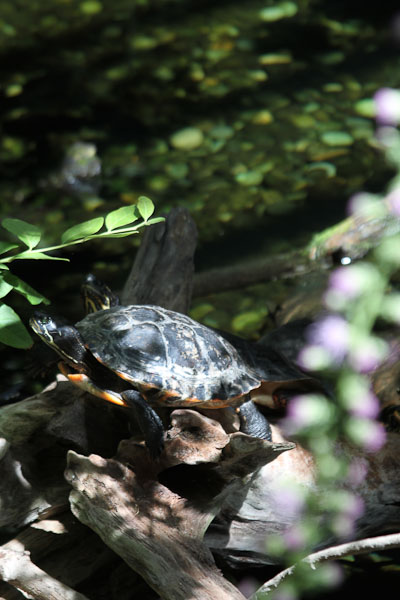 After the aquarium I made my way to the harbor for a dolphin cruise. I love watching dolphins. They are so playful and just plain cute. Our cruise departed the harbor and made its way along the shoreline.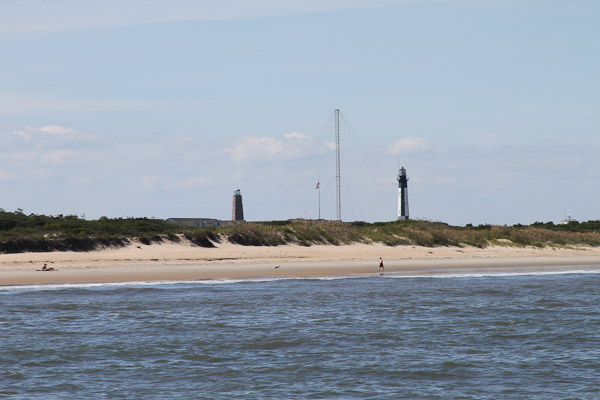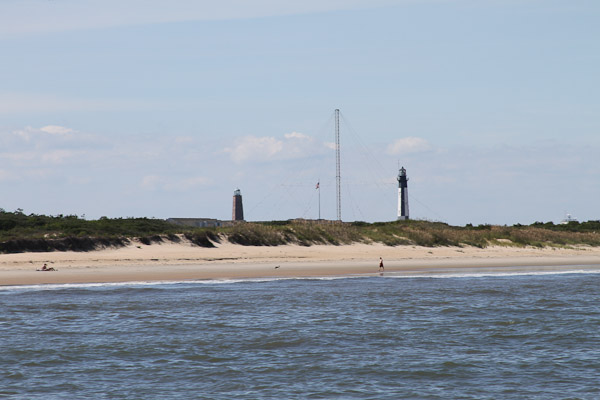 We were fortunate to see many, many dolphins. Lots of them even played in the surf behind the boat.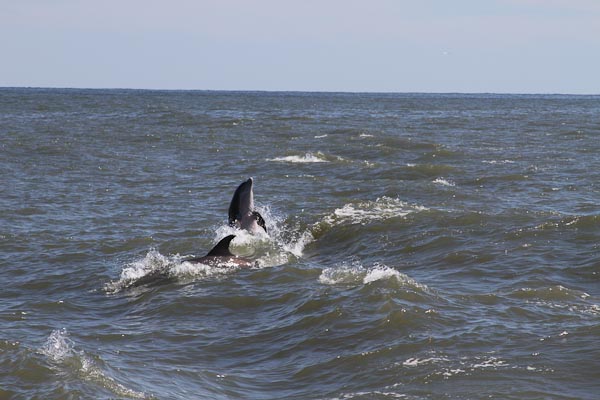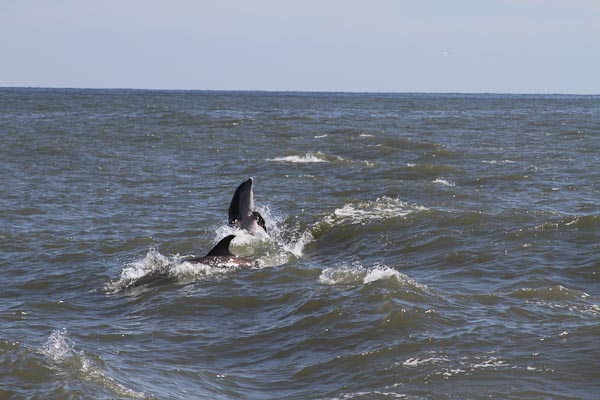 An early dinner at Rockafeller's at the inlet included a nice relaxing time sitting at the bar and chatting with the bartender. Â I may have indulged in the happy hour special and some very delightful dishes including their fantastic mac & cheese and a salad (they balance each other out, right?).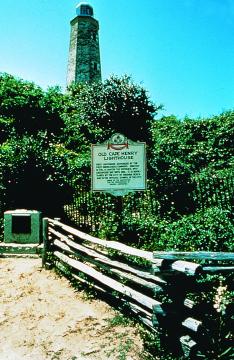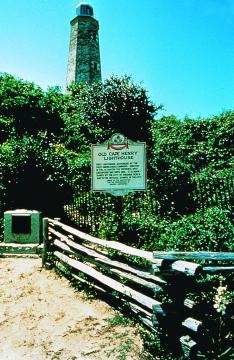 (c)visitvirginiabeach.com
One place I really  wanted to visit was the Cape Henry lighthouse located on the Fort Story Military Base. The lighthouse dates back to 1792 and was one of the first lighthouses constructed in the U.S. There is a newer Cape Henry lighthouse nearby, but the older one holds the most interest to me. Since it's on a military base you have to pass through their security. At the entrance the guard asked for my license (which I expected), proof of insurance and vehicle registration. Unfortunately, I couldn't find the registration which was a huge bummer because I was really looking forward to seeing the lighthouse. By the way, I have absolutely no idea why the registration wasn't where I always keep it. For whatever reason I wasn't meant to visit the lighthouse that day, but when you visit Virginia Beach you should really take the time to stop for a visit.
Side Note: I was able to print off my registration at my hotel, but I was out of time and wasn't able to return to the lighthouse. I share so that you know to have all those documents handy if you want to visit.
I can't believe how quickly my time went by in Virginia Beach. It feels like I only saw such a small portion of what it available. Remember that the area offers much more than sand and surf. There is an entire area waiting to be discovered during a weekend escape to Virginia Beach.
More information can be found on www.visitvirginiabeach.com.