As a dog lover, I was thrilled to attend the Southwest Louisiana Mystical Krewe of Barkus Mardi Gras Parade in Lake Charles, LA.
Note: This post is photo-heavy 🙂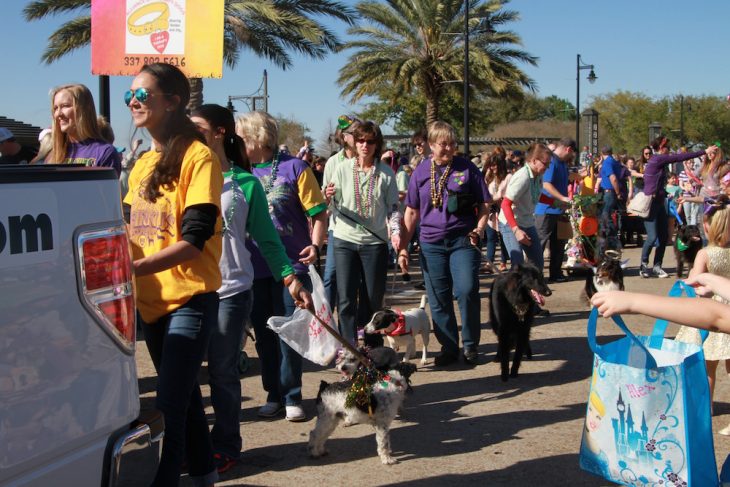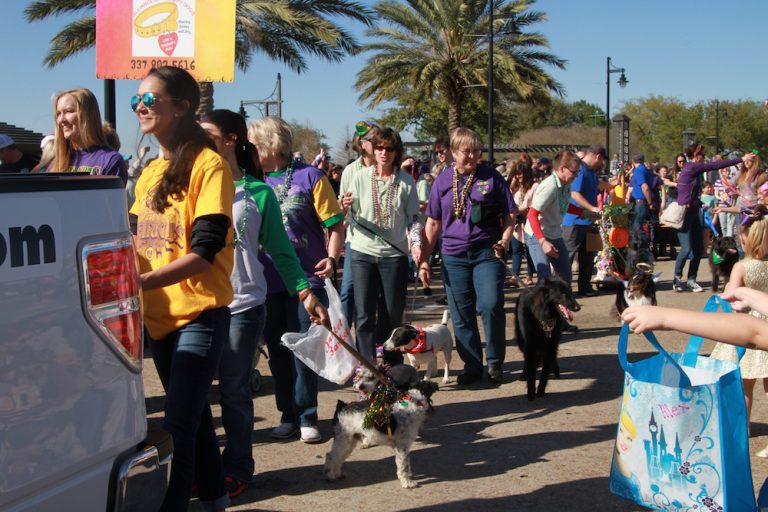 What could be better than seeing dogs dressed up in Mardi Gras costumes?
Well, besides chasing chickens, of course.
I can't think of a better way to spend a bit of time and the reality met my expectations and the parade was a riot to watch.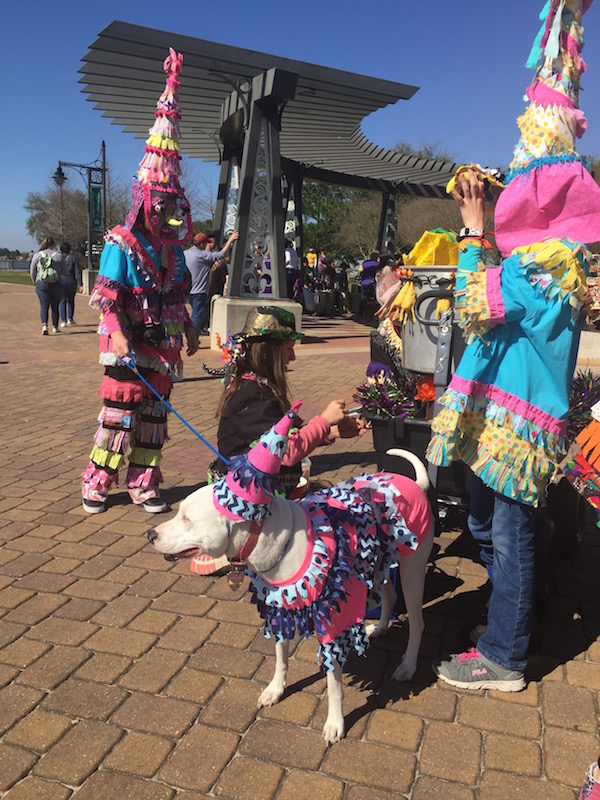 Love the matching costumes.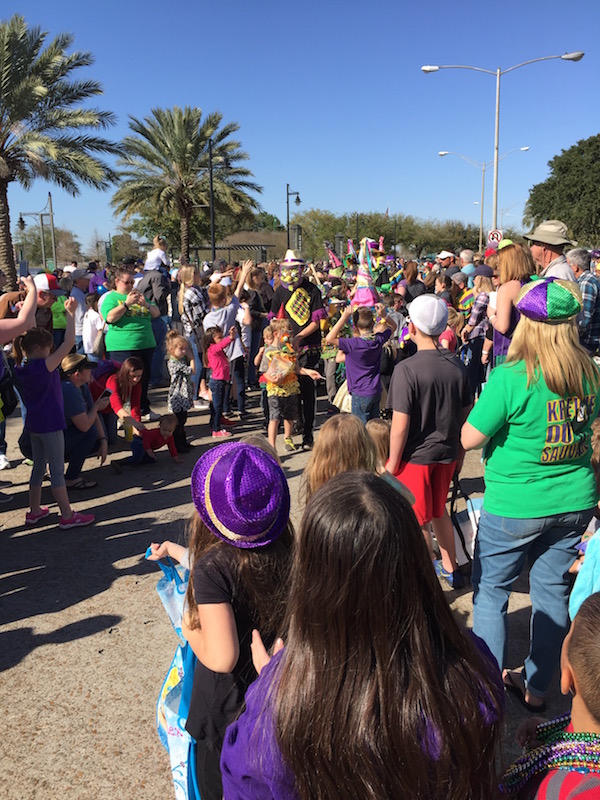 At times it's hard to see the parade participants through the encroaching crowds.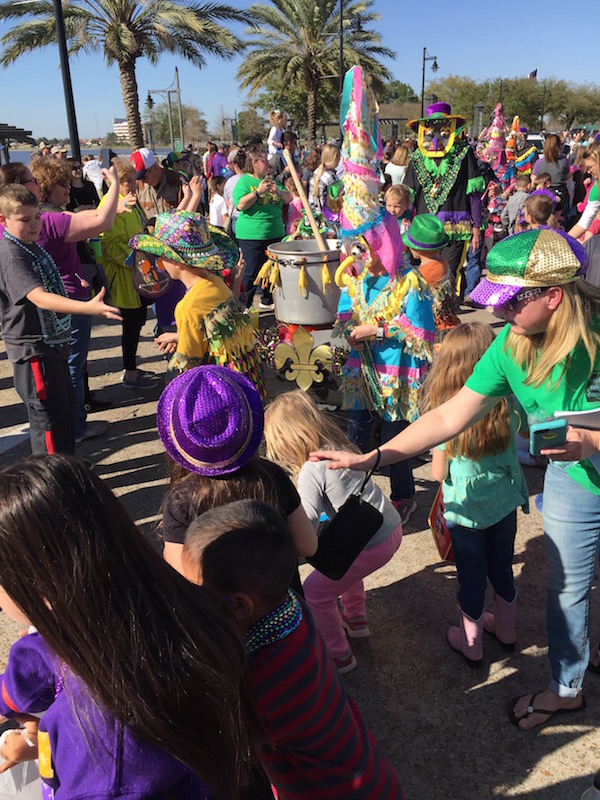 EVERYONE wants to pet the dogs as they go by
Mystical Krewe of Barkus Mardi Gras Parade Costumes
The dogs parade along the lake showing off costumes that range from simple to elaborate. Big dogs, little dogs, and dogs of every size in between join the fun to celebrate Mardi Gras their own way.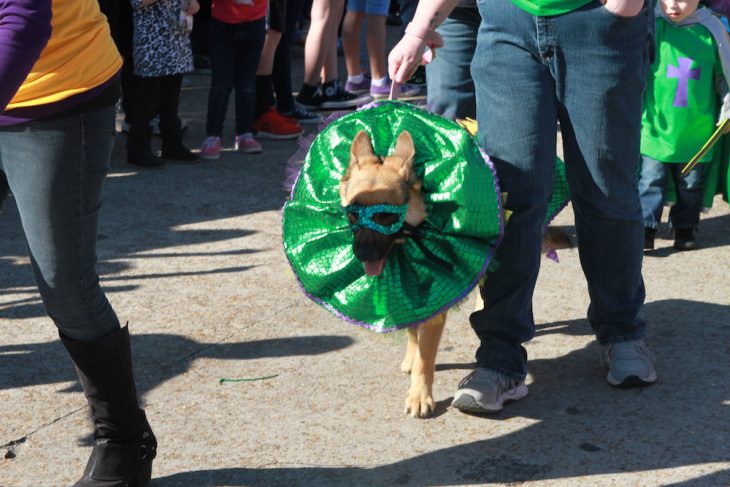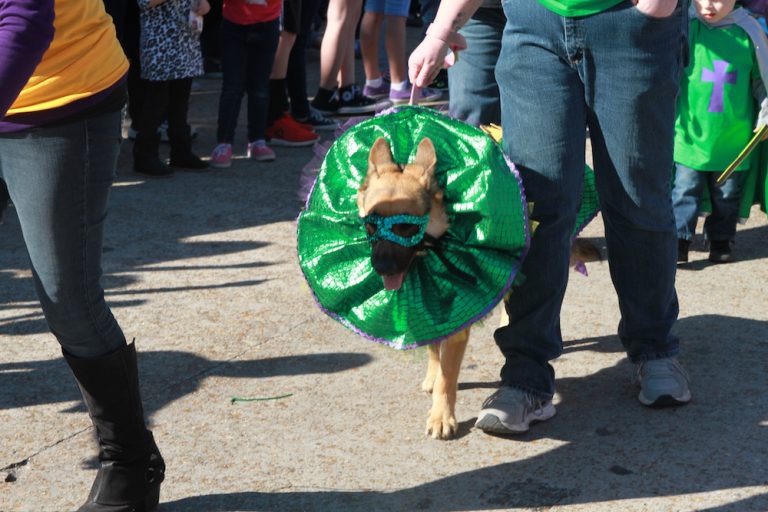 Working it like a pro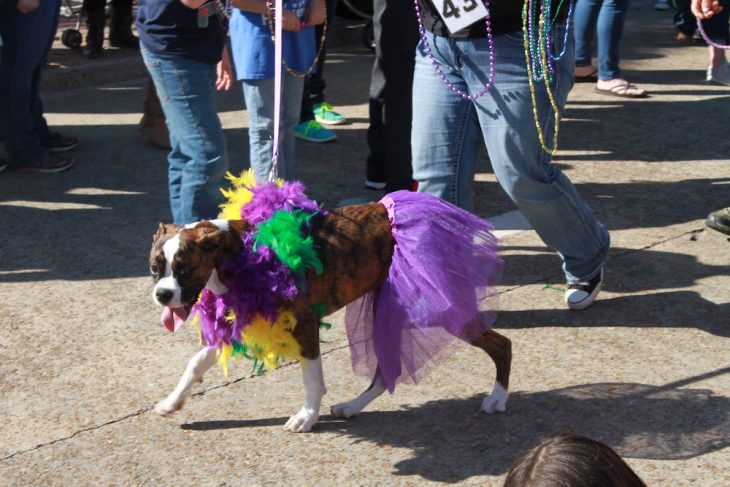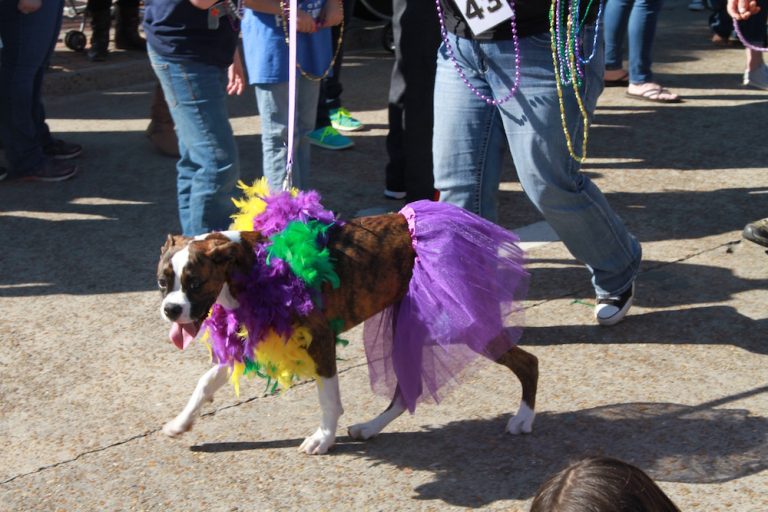 Tutu and Mardi Gras colors for the win
You can bring a couple chairs or stand along the route. I kind of recommend standing as the spectators kind of move and shuffle closer and closer to the dogs.
At some points you may need to be standing in order to get glimpses of the dogs, but even with the crowds, this is a really fun event to attend during Mardi Gras.
Mystical Krewe of Barkus Mardi Gras Parade Floats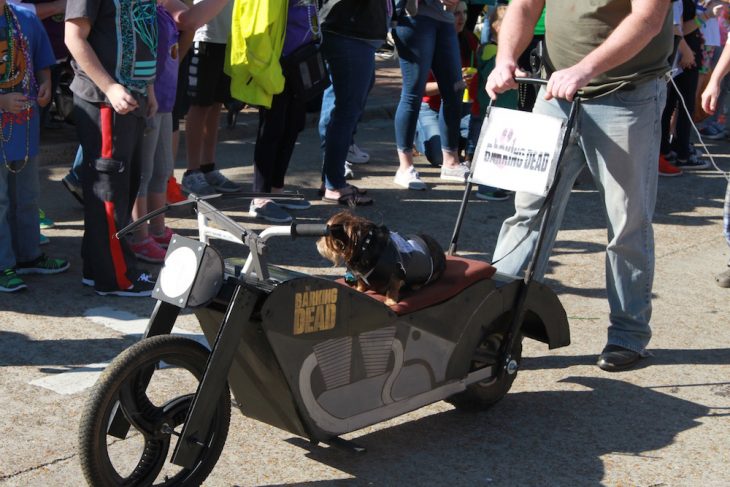 Hands down my favorite "float"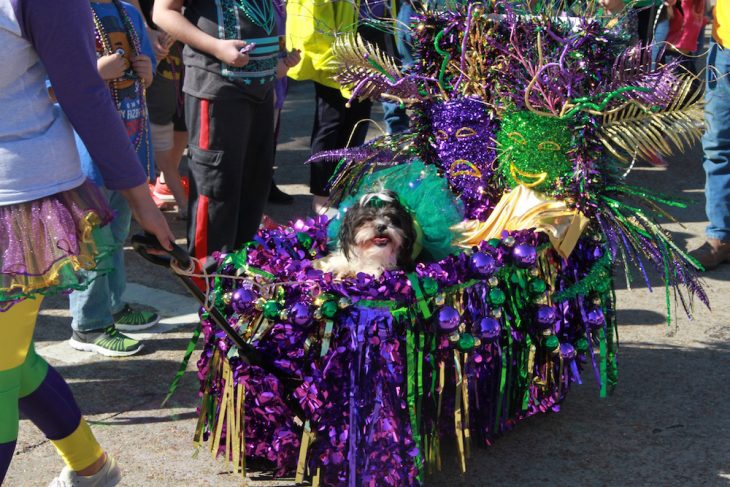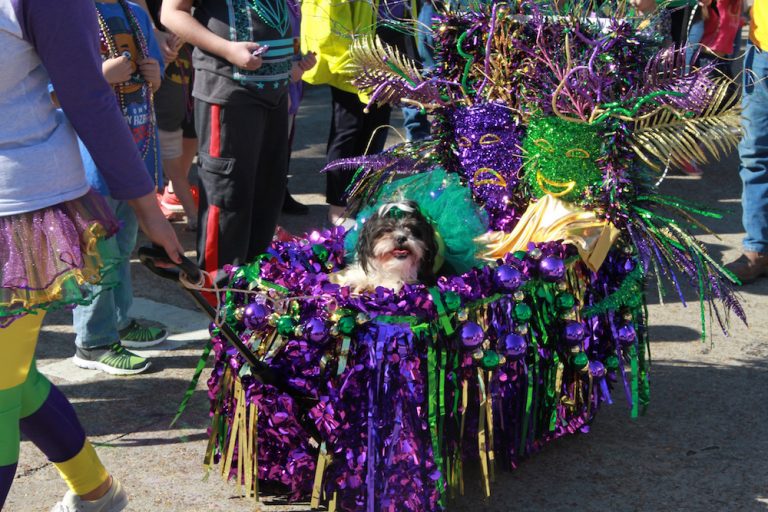 SO very fancy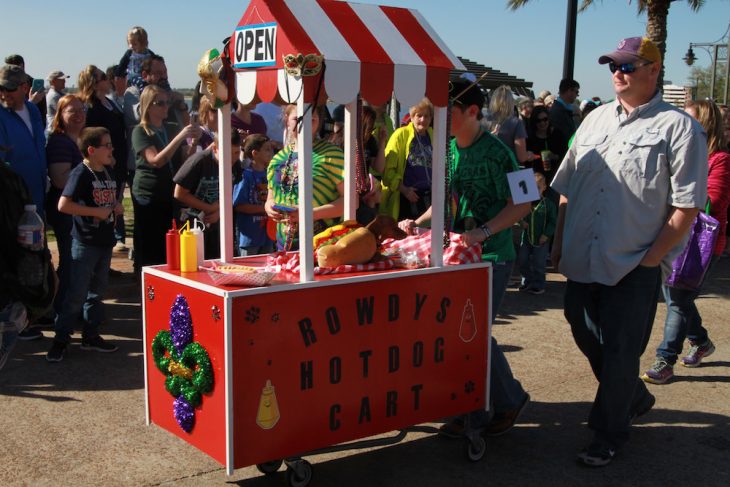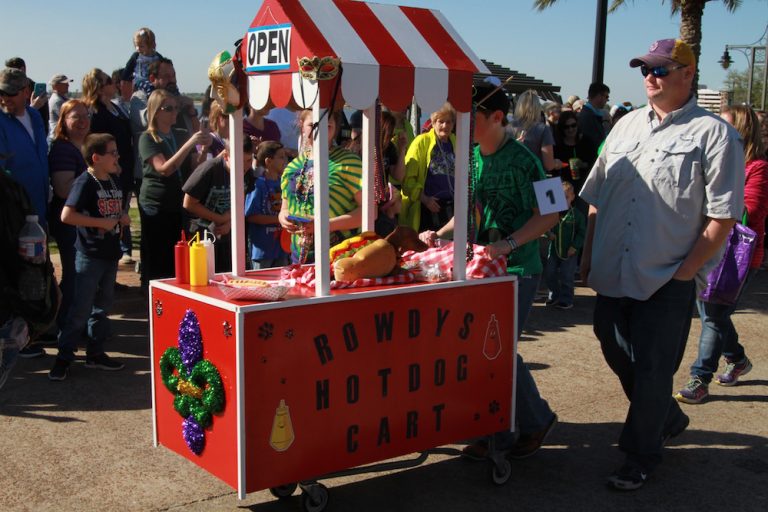 So creative for a Dachshund "float"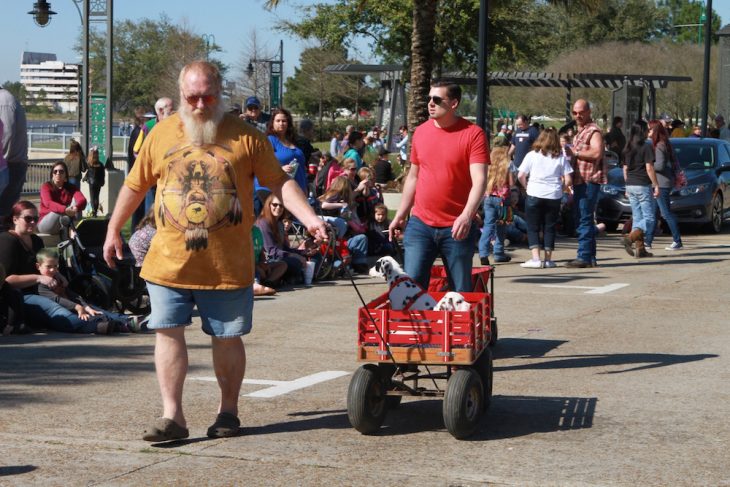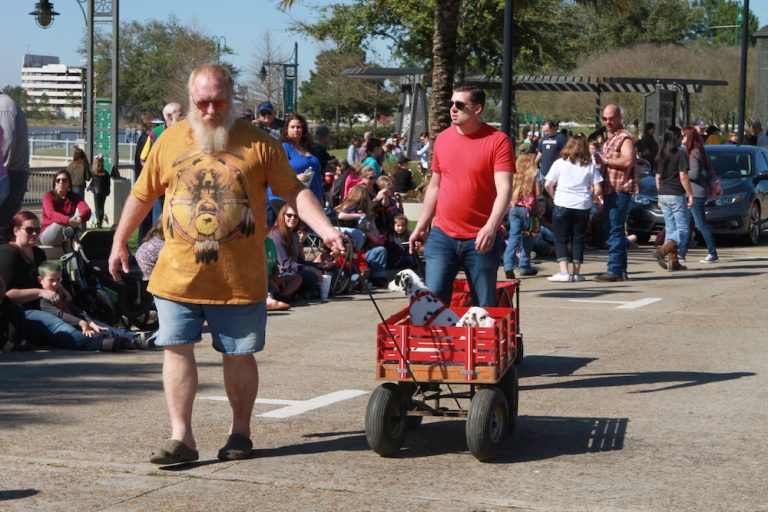 Simple but the fire engine red wagon is perfect for these puppy Dalmatians
I love how both dogs and owners dress up for the parade and I was impressed by the "floats" for some of the dogs.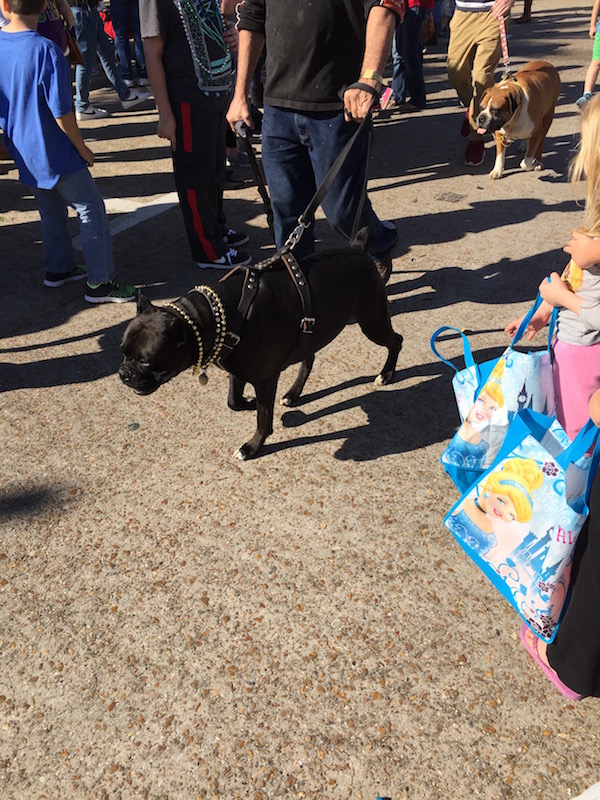 Some dogs are costume free but so cute it doesn't matter 😉
This is a great event for families that love dogs. I adored the parade and had so much fun watching the dogs parade by.
It definitely helped ease missing BB so much during my travels.
Details for the 2023 Mystical Krewe of Barkus Mardi Gras Parade
DATE: Saturday, Feb 18
LOCATION: Lake Charles Civic Center, Lakeside
MORE INFO: VisitLakeCharles.org
More Mardi Gras & Lake Charles Fun
Pin Mystical Krewe of Barkus Mardi Gras Parade to Pinterest