It's the time for celebrating, hosting, and partying. Hands down, one of my most favorite times of the year. I'm starting a cookbook club and our first meeting will be holiday focused.
For our holiday cookbook club I will be serving this fun Santa Hat Holiday Punch Recipe made with Dasani Sparkling Water.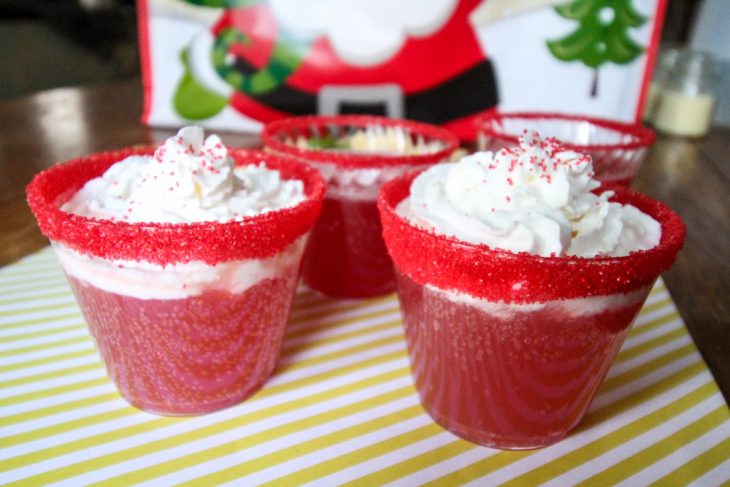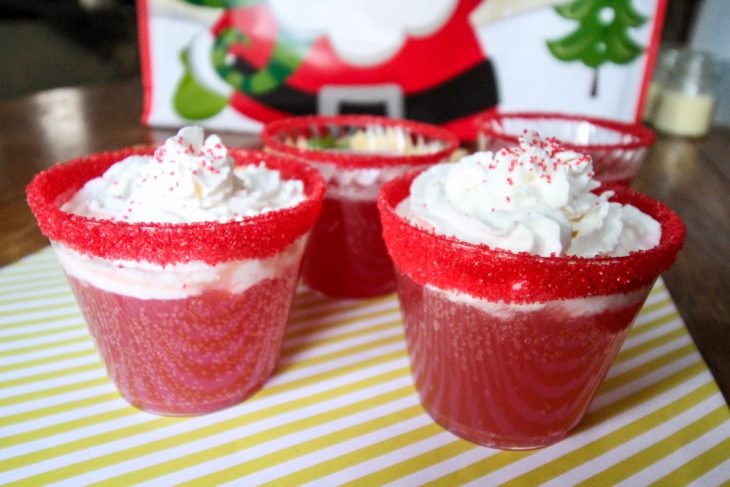 What is a cookbook club, you ask? Well, each month a group of friends will get together and bring a recipe they made from the agreed-upon cookbook.
It will be up to each person what they would like to bring as long as its a recipe from the cookbook. I'm hosting the first two months and then the location will rotate among the group.
The first two cookbooks were selected by me since I'm hosting. The next person to host will decide the next book. It sounds like a lot of fun and I'm really looking forward to starting these monthly girls get together.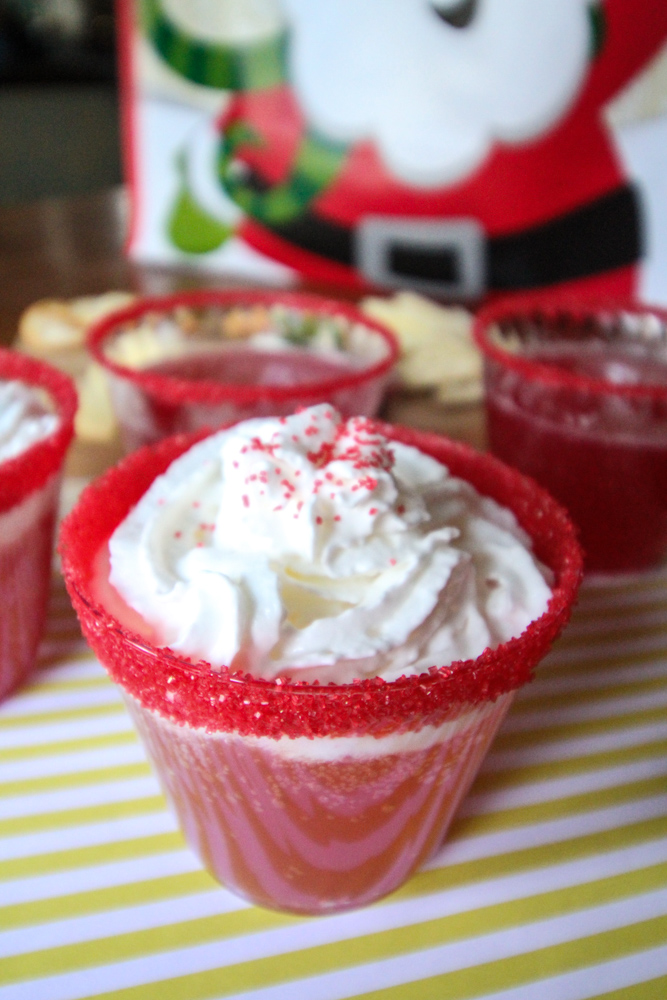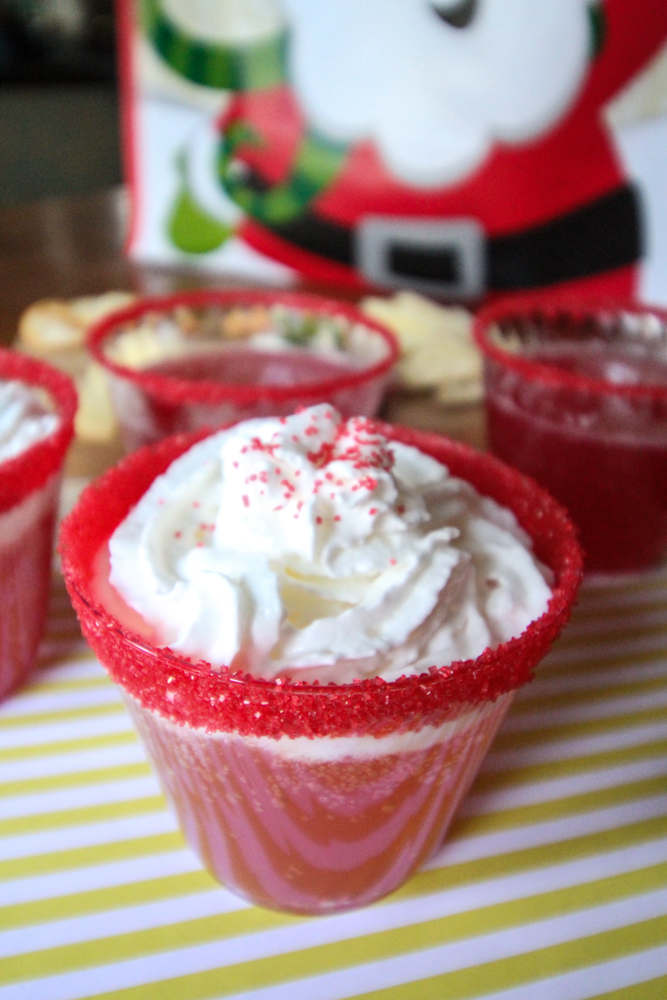 This is a non-alcoholic drink so should be perfect for everyone that attends your holiday parties.
If there are any lactose intolerant friends you can skip the whipped topping and they can still enjoy this tasty drink.
It's incredibly easy to make this up in a punch bowl and then add the whipped topping as you serve it or just leave a can of topping by the punch bowl for a do-it-yourself option.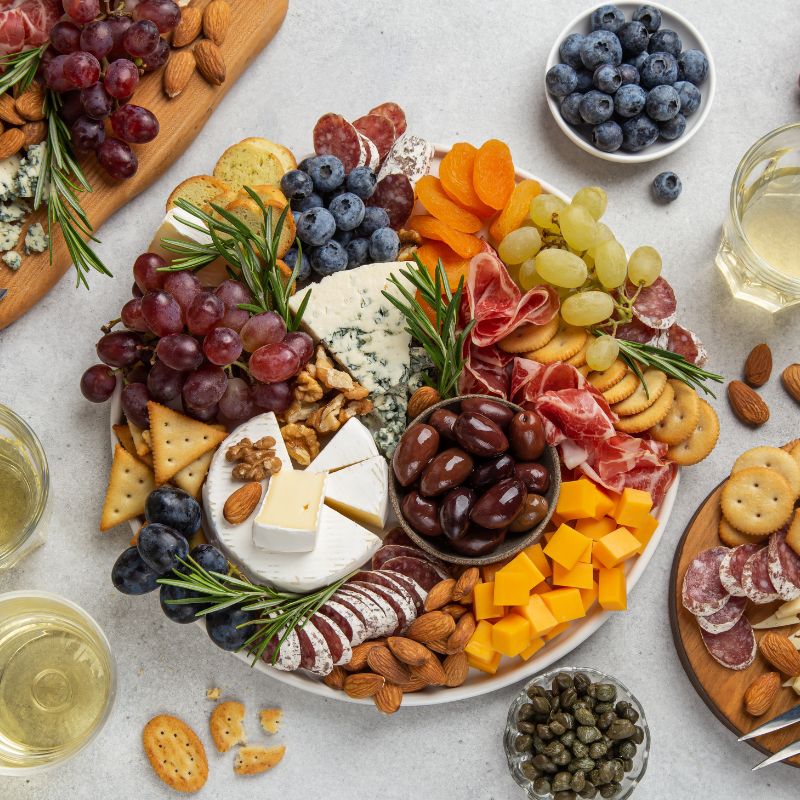 In addition to serving up the Santa Hat Punch, I'll make sure I have a couple of nibble boards set out. Here are some ideas of items to put on a nibble board:
Cheese and crackers
Olives and marinated vegetables
Smoked salmon or prosciutto
Grapes or sliced fruit
Nuts and seeds
Hummus or dip (don't forget the bowl)
Bread or crostini
Charcuterie items such as salami or sausages
Pickled vegetables
Deviled eggs or deviled ham
Popcorn or chips
Antipasto items such as artichoke hearts or sun-dried tomatoes
Chutney or jam
Dried fruit and dark chocolate
Mini quiche or savory tart
Roasted almonds or spiced nuts
Baked brie or camembert cheese
Mini fruit tarts or fruit skewers
Remember to provide a variety of flavors, textures, and colors on your charcuterie board to make it visually appealing and interesting to eat.
I know everyone is bringing a dish to share, but this will just be a little something for guests to snack on while waiting for everyone to arrive.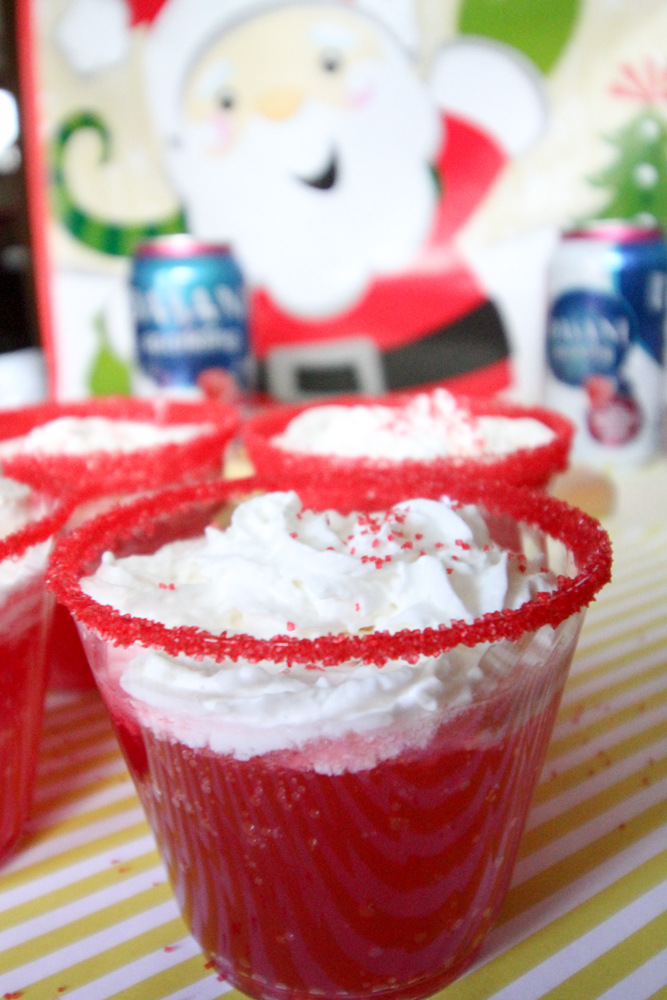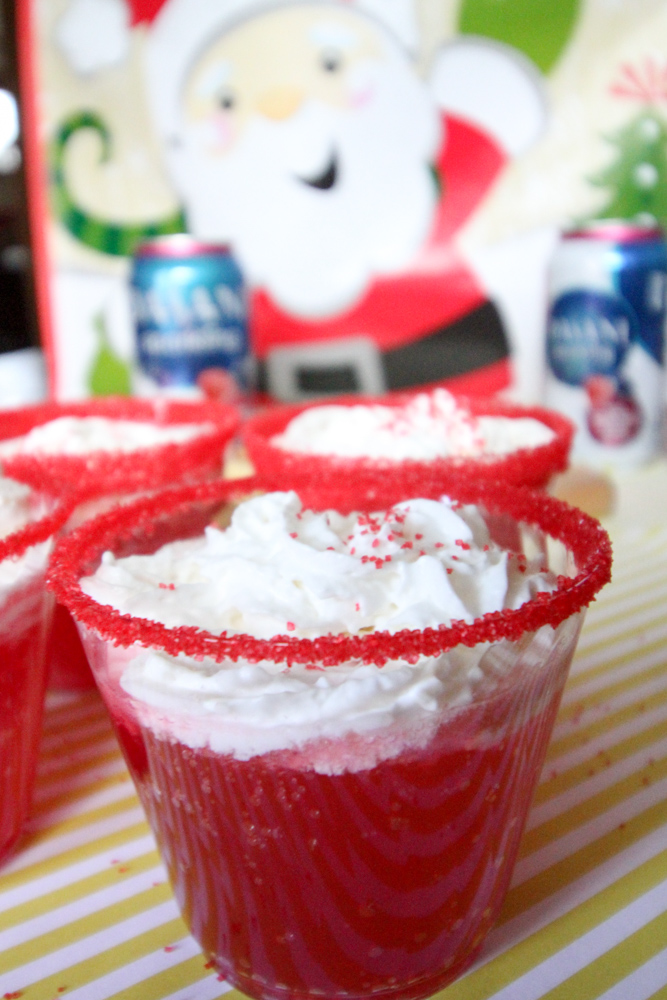 Sprinkle some colored sugar on top of the whip topping to make the drink a little more festive and jolly. Santa Hat punch is the perfect way to get your guests in the holiday mood.
I have an entire easy festive drink board over on Pinterest be sure to check it out for more tasty cocktail ideas.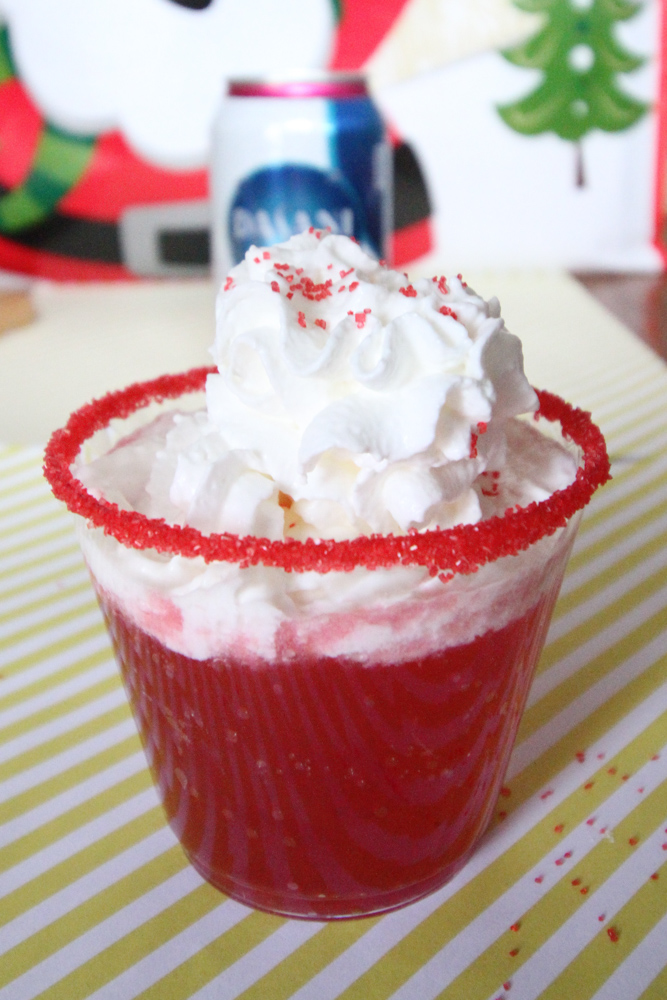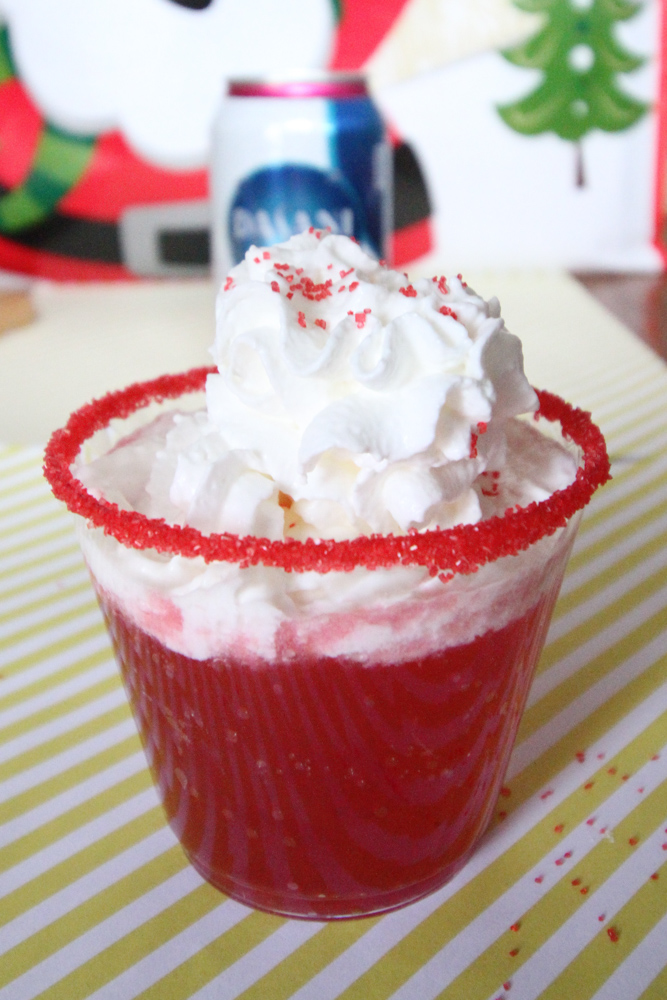 Santa Hat Holiday Punch Ingredients
24 ounces cold Dasani Sparkling Berry Water
24 ounces cold Minute Maid Orange Juice
24 ounces cold Minute Maid Just 15 Calories Lemonade
24 ounces cold Minute Maid Berry Blend
Fat-Free Whip Topping
Servings: 12 8-ounce servings
Santa Hat Holiday Punch Directions
In a large punch bowl, combine the orange juice, lemonade and cranberry juice. Mix well.
Add Dasani Sparkling Berry Water, gently combine. Add ice, if desired.
Ladle into cups and top with whip topping.
Serve immediately.
I bought my Dasani Sparkling Berry water (hello zero calories, NO artificial colors and no caffeine) and in a 12-pack at my local Walmart.
It's in the same aisle as the bottled water. Look for the purple box if you'd like berry flavored water. It is also available in lime, lemon, and black cherry.
I think you could easily use any of those flavors in my punch if you aren't a fan of berry. Lime would probably be my second choice, but any will taste great.
Pin Santa Hat Holiday Punch to Pinterest