My favorite types of recipes are ones that are quick and easy to make. Some recipes can be labor intensive and time consuming, but this flatbread recipe is incredibly quick.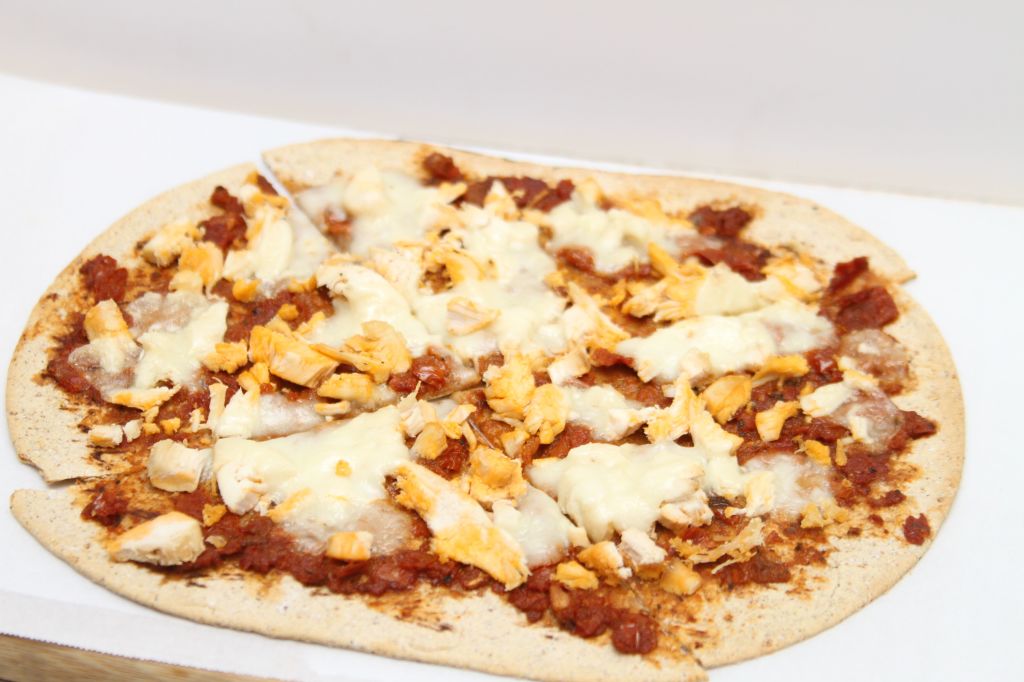 From kitchen counter to table it only takes about 15 minutes.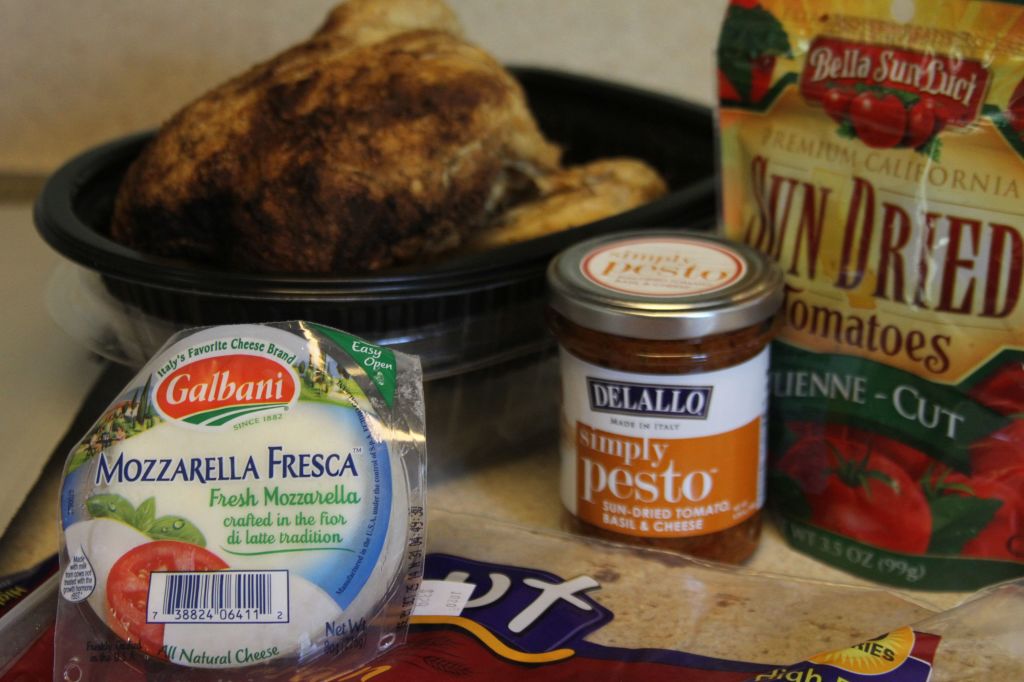 Pick up a few items at the store: flatbread, pesto, a pre-cooked rotisserie chicken, and fresh mozzarella and you have everything you need.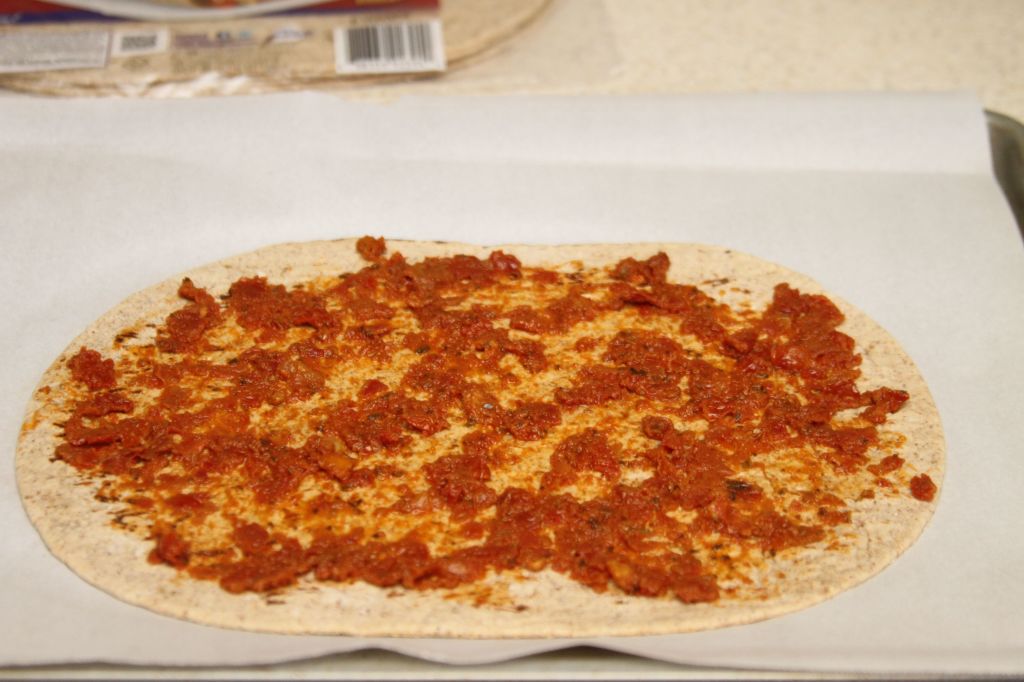 First, lay a piece of flatbread on a parchment lined baking sheet and spread with sundried tomato, basil & cheese pesto, spread shredded chicken over the pesto and top with fresh mozzarella.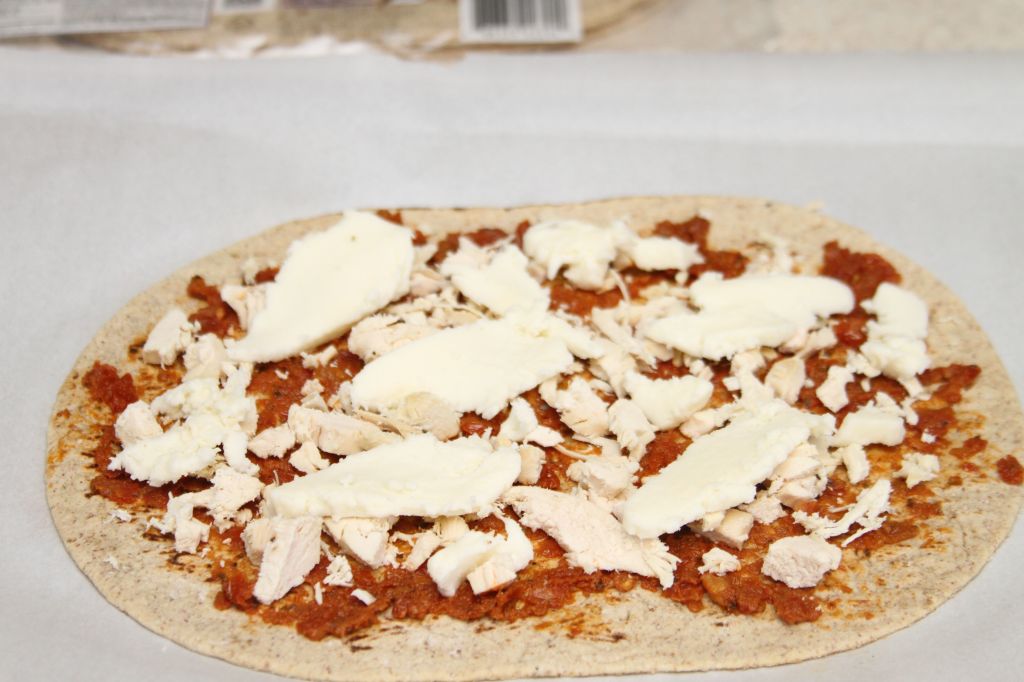 Next, top with shredded chicken and layer with fresh mozzarella. Pop in the oven for 8-10 minutes and fresh, hot flatbread pizza is ready to be enjoyed.
I love that milk is a local food, produced by hardworking Michigan farm families. That means cheese, yogurt and other dairy foods are local too! Find delicious dairy recipes at the Milk Means More Pinterest page.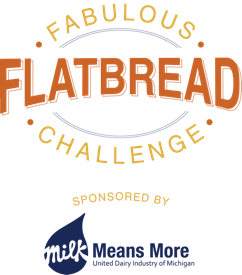 Join the flatbread challenge over at Rachel Cooks sponsored by United Dairy Industry of Michigan — Win great prizes!
Head on over to Rachel Cooks to read all the details of the challenge, find out what prizes are up for grabs, and link up your fabulous flatbread recipe!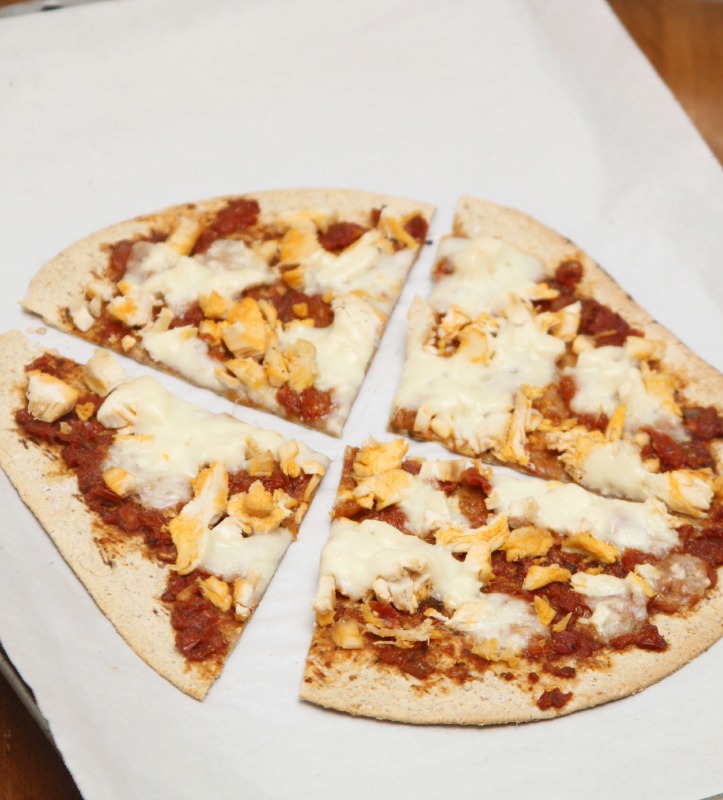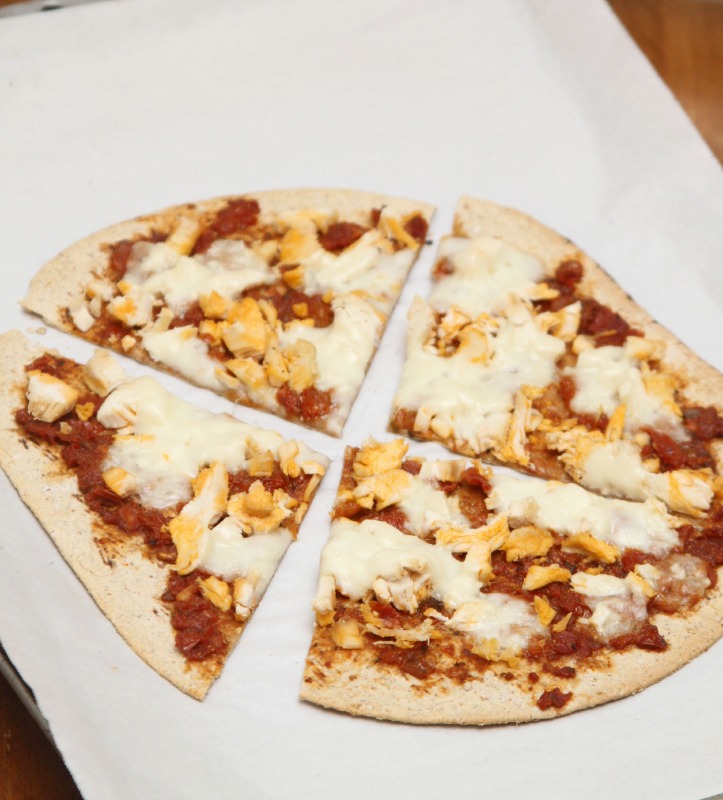 CHICKEN AND SUN DRIED TOMATO FLATBREAD RECIPE
1 flatbread
2 tablespoons sun-dried tomato, basil & cheese pesto
1/4 cup shredded rotisserie chicken
1-2 ounces fresh mozzarella
Place flatbread on a parchment-lined baking sheet. Spread with pesto, place shredded chicken on top and top with mozzarella.
Bake at 375 for 8-10 minute or until pizza is heated through and mozzarella is melted.