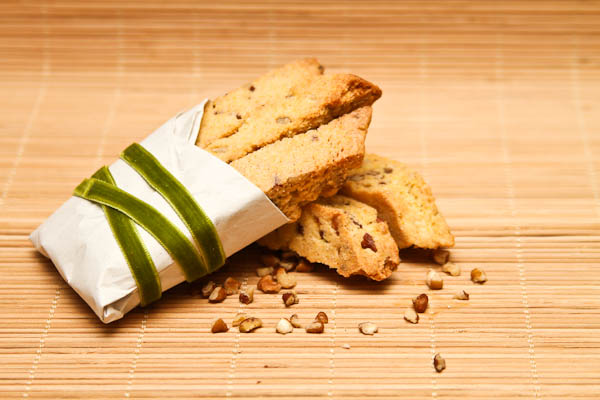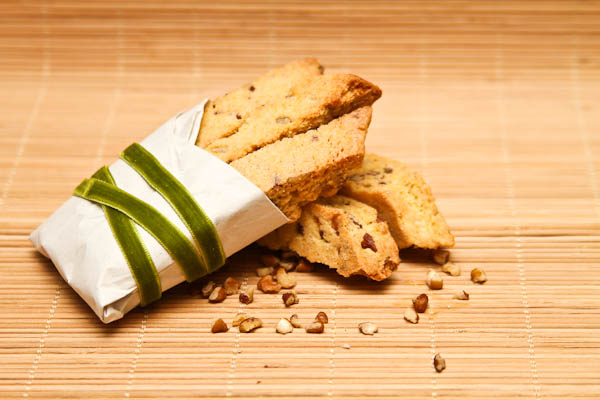 A while back I purchased a Southern Living Farmers Market Cookbook
. It has been a great investment and I have found all kinds of wonderful recipes in it. I recently tried the Pecan Biscotti. Of course, I didn't follow the recipe exact. I adjusted amounts of vanilla and pecans, but overall this is the recipe from the book.
You're going to want to make this 😉
Pecan Biscotti Ingredients
1 3/4 cups all-purpose flour
1/2 cup yellow cornmeal
1 1/4 tsp. baking powder
1/4 tsp. salt
1 cup finely chopped pecans
2 large eggs, lightly beaten
3/4 cup sugar
1/2 cup vegetable oil
2 tsp vanilla
Pecan Biscotti Directions
Preheat oven to 350 degrees. Combine first 5 ingredients in a large bowl.
Stir together eggs and remaining 3 ingredients; gradually add to flour mixture, stirring just until dry ingredients are moistened.
Divide the dough in half. With lightly floured hands shape each portion into a 12 inch x 2 inch log. Place logs 3 inches apart on a lightly greased baking sheet.
Bake at 350 degrees for 25 minutes. Cool logs on baking sheet 10 minutes.
Cut each log diagonally into 3/4 inch pieces. Return slices, cut side down, to baking sheet.
Bake at 350 degrees for 7 minutes. Turn biscotti over, and bake 7 more minutes. Remove to wire racks to cool completely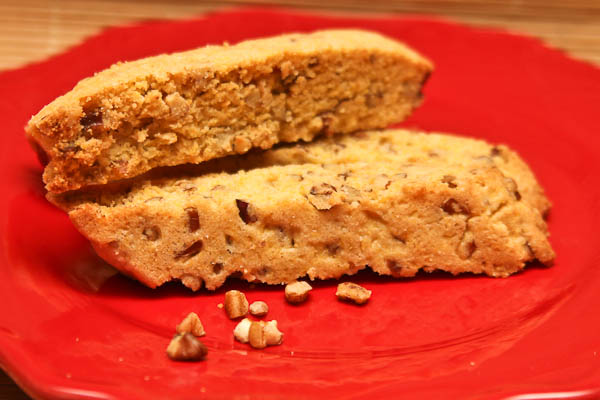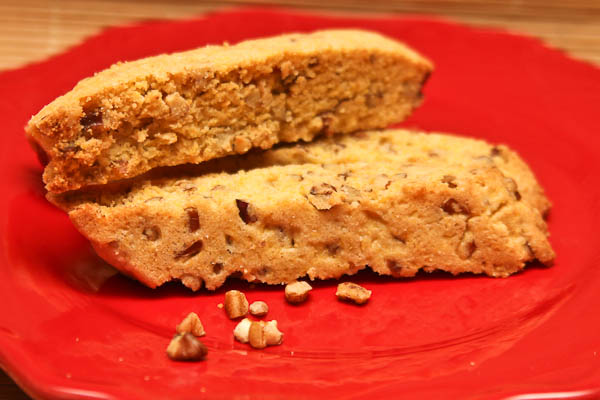 Enjoy,