If you're looking to add some adventure to your life, one of the best ways to spice things up is by taking an impromptu road trip. When traveling by car, you get the chance to have complete control of your itinerary and explore a variety of sights and sounds.
One of the most scenic routes out there is through the Pacific Northwest, starting in Portland, Oregon and making your way through Washington state and is the perfect Pacific Northwest road trip.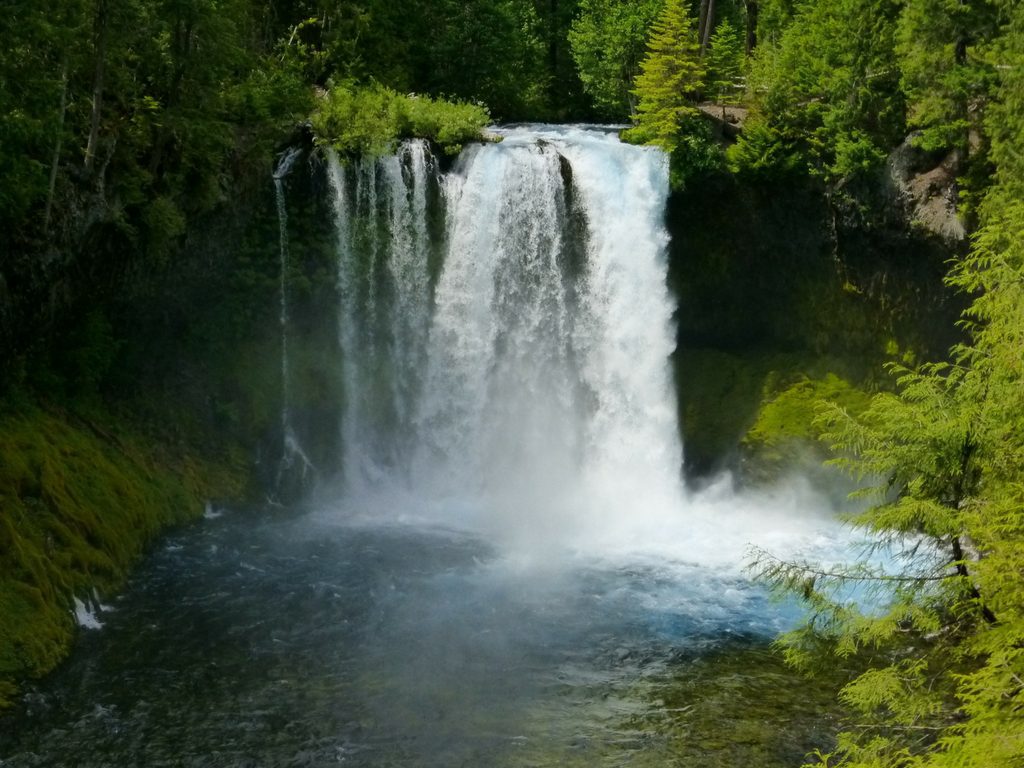 Anytime you travel by car, you should consider renting a vehicle. By renting, you might be able to save some money on gas by picking something with great fuel efficiency.
You can also avoid putting an excessive amount of miles on your personal car. If you do opt to rent, first look into purchasing car rental damage insurance from a reputable source.
5 must-see stops throughout the Pacific Northwest
Portland, Oregon
Whether you're from the nearby area or you are flying into Portland International Airport, Portland is the perfect starting point for your journey. This city is known for its quirky atmosphere, friendly people, and overall charm that brings tourists from all over the country and the world.
Start off early by chowing down at one of the local breakfast hotspots, like Voodoo Doughnut in Old Town. Then wash it down with a fresh cup of coffee from the famous Stumptown Coffee Roasters.
Another Portland hotspot is Powell's City of Books, which has over 2 million books lining its shelves. If you look at the book store's pillars, you can see those famous writers from the past and present have signed their names.
So if you need some reading material for your road trip, definitely check it out. Other must-see spots throughout Portland are the Portland Saturday Market (only open from March to December), the Art Museum, Washington Park, and Portland Japanese Garden.
Willamette Valley in Eugene, Oregon
Willamette Valley is a spot where nature lovers and wine drinkers come together to experience Oregon's most cherished vineyards. This area is known as Oregon's Wine Country, and is home to the popular vineyard King Estate Winery.
You can either sign up for a tour of the winery and vineyards, or just hang out for a tasting. Tastings run from 11am to 8pm and tours start at the beginning of every hour until 5pm.
During your tasting, you'll get the opportunity to try the classic King Estate wines as well as new creations, and you'll learn about the history behind the estate during the tour.
Other notable wineries in Willamette Valley are Eyrie Vineyards, Evesham Wood, Brooks Wine, and Teutonic Wines. You could actually spend a good amount of time road tripping through Oregon's wine country, so be sure to set expectations for how long you want to stay in Willamette – you might find it difficult to leave!
Once you are satisfied with the amount of wine you've tasted, it's time to get back on the road. But before you leave the area, be sure to head to the Oregon Coast – just west of Eugene – to get in some beach time.

Mount Rainier National Park in Washington
Washington State is known for its many mountains and volcanoes that offer an abundance of hiking opportunities, and Mount Rainier National Park is a significant reason for this. Mount Rainier is an impressive 14,410 feet above sea level, and this active volcano is America's most glaciated peak.
The park is a must-see stop for avid hikers and nature lovers, and camping should definitely be a part of your plan here (but keep in mind that camping overnight requires a permit). During the springtime, tourism peaks in the national park for the blooming season of the many species of wildflowers.
Seattle, Washington
Chances are Seattle is already on your list of destinations for you Pacific Northwest drive. It is Washington's largest city, but it is an ideal spot for both city lovers and those travelers hoping to get in touch with nature.
Not only do you get to experience the hustle and bustle of Seattle's downtown streets, there are plenty of opportunities for mountain and water sports. With the nearby mountains and waters of Puget Sound, Seattle caters to every kind of traveler.
For 360 degree views of the city, ride up the iconic Space Needle – this landmark is what comes to most people's minds when they think of Seattle, and it has been featured in many photographs, television shows, and movies over time.
It was built in the 1960's and continues to be the most visited spot in the city by tourists and locals alike. The observations deck is over 500 feet off the ground, and there is even a restaurant that rotates throughout your meal so your view is constantly changing.
Another spot you should check out before leaving the city is the Pike Place Market, which is one of the oldest farmers markets in the country. It is by far the best place in the city to find vibrant produce and fresh seafood. You can also leave with a handcrafted souvenir made by a local artisan.
After perusing through the market, grab a coffee at the original Starbucks just down the street. The city is home to many famous coffee roasters in addition to Starbucks, so make a day out of sipping coffee while exploring the downtown streets.
San Juan Islands in Anacortes, Washington
San Juan Islands National Wildlife Refuge is a wonderful ending point for your trip; it is a destination where you can easily enjoy some peace and quiet. Getting to the islands requires some effort, but it will be well worth it. San Juan is a chain of 172 small islands northwest of Seattle in the Salish Sea.
It is a protected area since it is home to a wide variety of marine life, birds, and mammals. When you take the ferry from the mainland to reach the islands, you might even see Orcas swimming near the boat, so bring your camera and a pair of binoculars.
More Trips To Consider:
5 Reasons To Rent An Escape Campervan for Your Next Epic Adventure
Best Washington State Fall Road Trips
8 Of The Best National Parks To Visit This Summer
PIN TOP 5 STOPS FOR A PACIFIC NORTHWEST ROAD TRIP TO PINTEREST