There is any number of ways to get to Mackinac Island except by car. There are no roads to Mackinac Island and, in fact, cars aren't even allowed on the island.
However, there are a number of fun ways to get to the island. We also have an in-depth guide on what to do on Mackinac Island that you can use to plan the rest of your vacation.
How To Get To Mackinac Island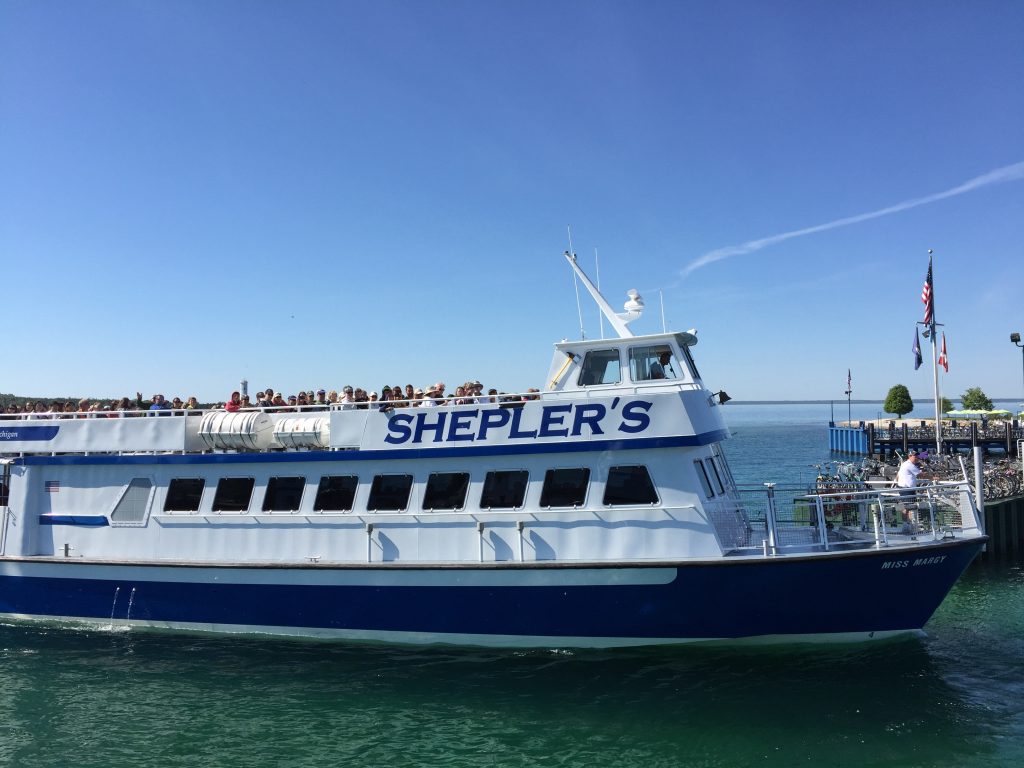 Passenger Ferry
Passenger ferries are the most reliable and most used mode of transportation to get to Mackinac Island.
Ferries leave multiple times a day from both Mackinaw City and St. Ignace during the tourist season which starts 4/24/2020 and runs through 10/31/2020.
If you like a little wind in your hair be sure to grab a seat on the open-air top deck of the ferry. Otherwise, grab a seat in the lower enclosed deck.
Tickets start at $25/round trip per adult, kids 5-12 are $14/round trip. Tickets can be purchased in advance online through the respective sites; Sheplers and Star Line.
The ferry takes about 15-20 minutes to get to/from the island.
Just because the main tourist season is over the ferries still run throughout the winter as long as the straights aren't frozen.
The ferries do run on a very limited schedule during the offseason so you'll want to plan accordingly.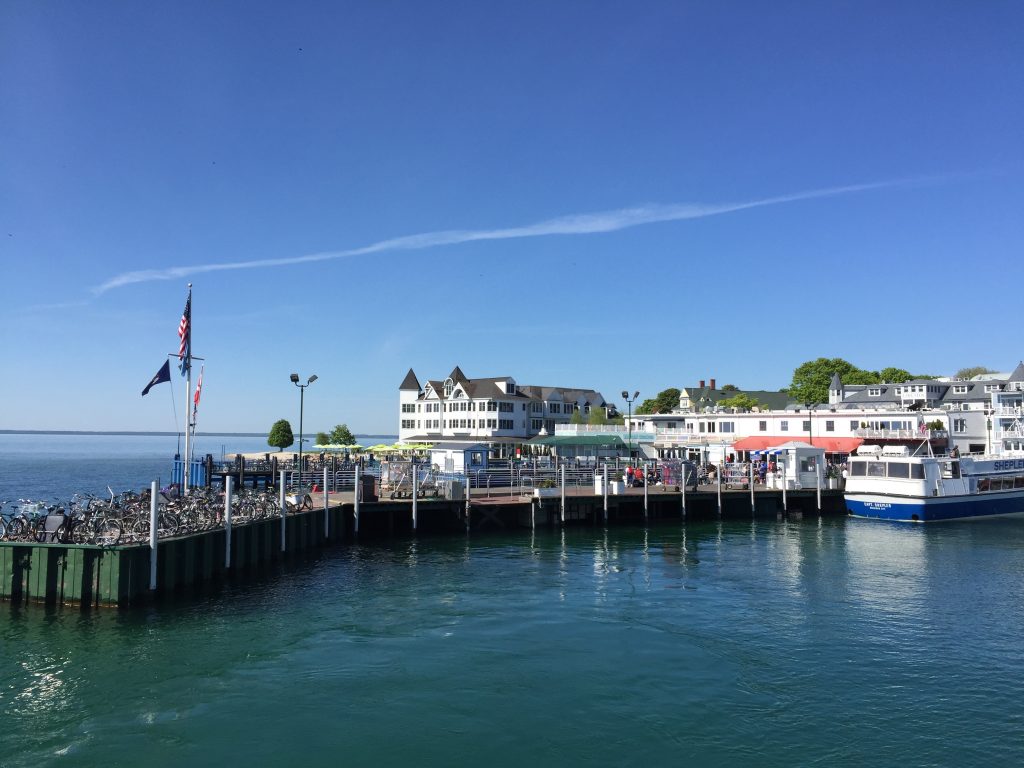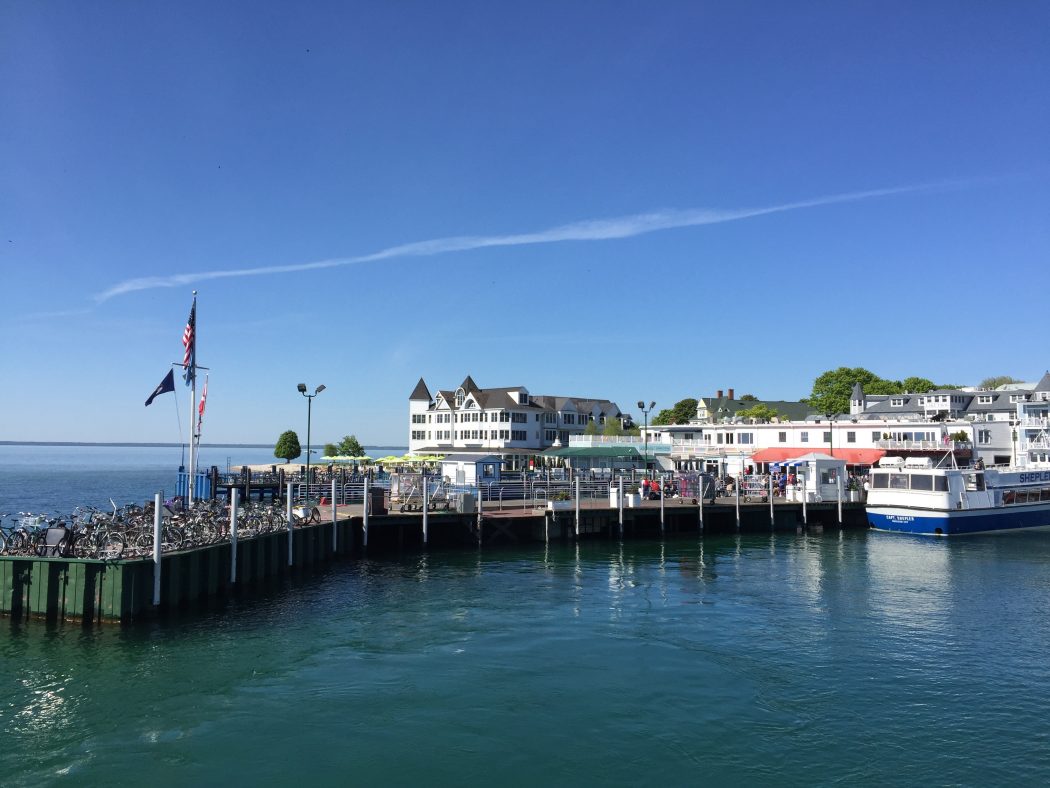 Parking at Passenger Ferries
Valet Parking
Star Line is the ONLY ferry service that offers Valet Parking in both Mackinaw City and St Ignace.
The great thing about valet parking is that you can text the valet 60 minute before departing the island and your car will be waiting on the dock for you.
Outdoor Valet Parking is $24.00 per night and Indoor Valet Parking is $38.00 per night
Premium Parking
Shepler's Premium Lot $25 (Mackinaw side)
Shepler's Premium Lot is free on the St. Ignace side
Star Line Premium Lot $10
Overnight Parking
Shepler's Overnight Lot $5/day
Star Line Overnight Lot $15/day (Mackinaw side)
Free Parking
Shepler's and Star Line both offer free, unsecured parking.


Can I Fly To Mackinac Island?
Great Lakes Air offers air taxis to Mackinac Island from St. Ignace. I love that they are painted yellow and black just like a city taxi. Plus seeing the island from the air is a special treat.
Air taxis can have you on the island in about 5 minutes. Before departing on your flight call to arrange to have a horse and carriage taxi pick you up at the airport to transfer you to downtown Mackinac Island.
Mackinac Island taxi: (906) 847-3323
Taxis are $30 per person each way and can be scheduled at your convenience.
Can I Take A Private Boat to Mackinac Island
Yes! The island's harbor offers up 76 slips that are available from Mid-May to Mid-October and is located just a short 5-minute walk to downtown which lets you arrive right in the middle of all the island fun.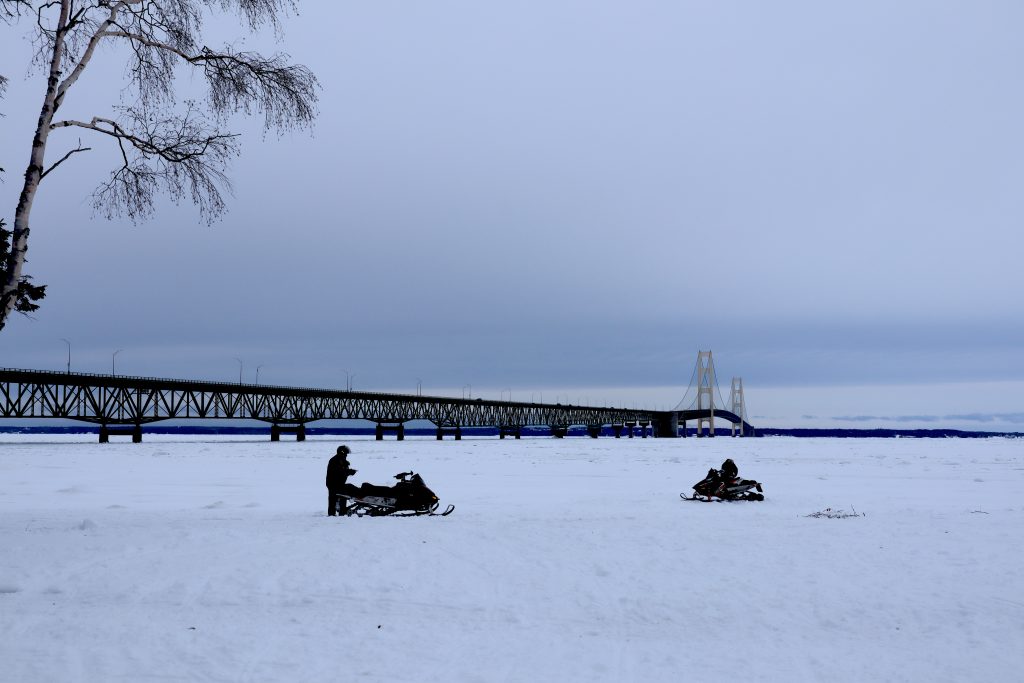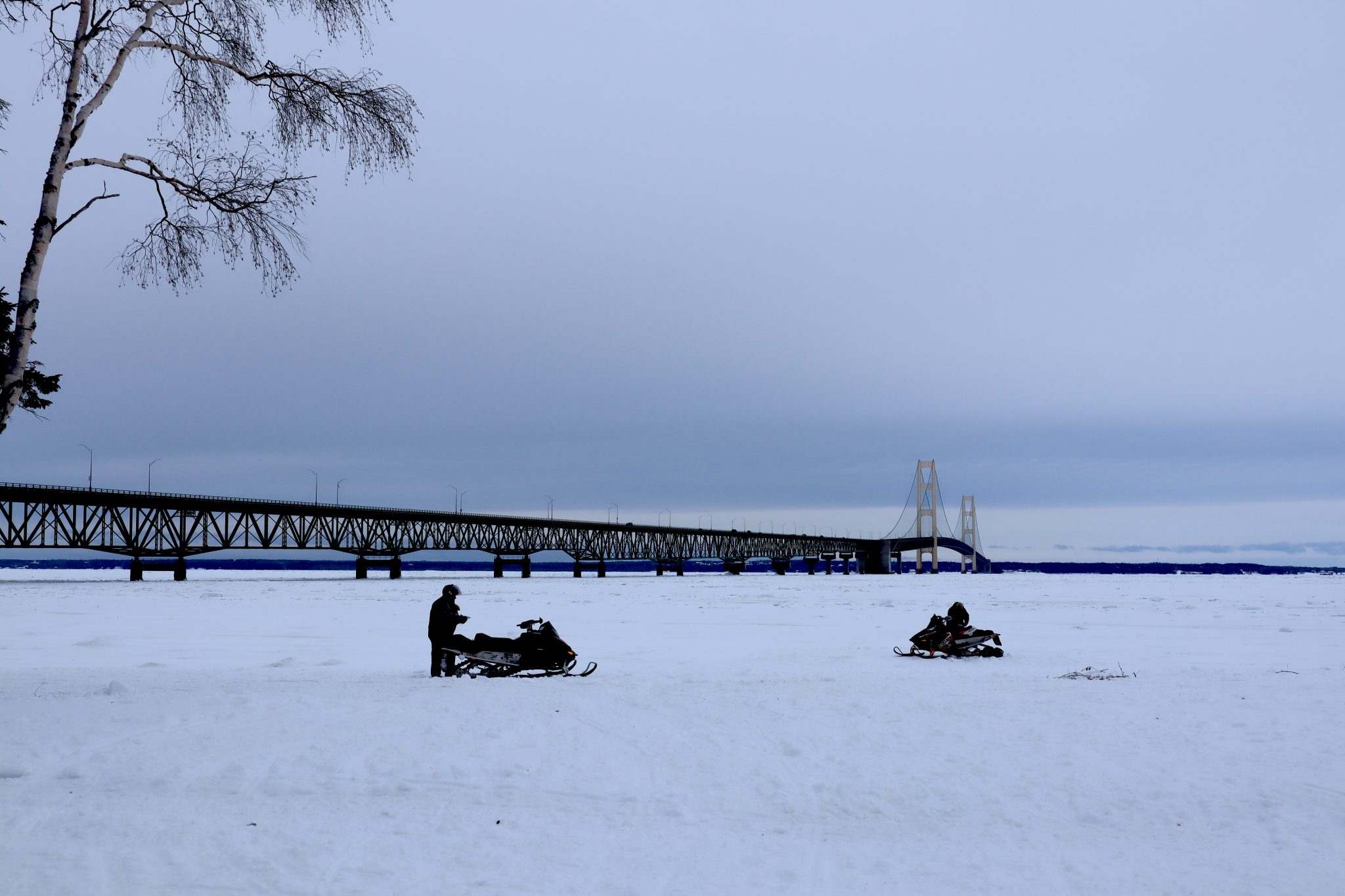 Ice Bridge in Winter
Depending on the winter weather conditions there are times when an ice bridge is formed between the island and the mainland.
This allows islanders and mainlanders to go to and from the island by snowmobile or cross country skis.
It's important to note that the ice bridge is not sanctioned by the Coast Guard or the Mackinac County Sheriff's Department and it's definitely used at your own risk situation.
Travel to Mackinac Island in Winter
Star Line Ferry offers limited scheduled ferry service until the ice stops them from running (usually sometime in early to mid-January).
Of course, there is the air taxi mentioned above that can get you to the island year-round.
The ice bridge is also an option if the conditions are right and the ice bridge is open.
Pin How To Get To Mackinac Island to Pinterest