If you're a foodie and a beach lover, you are probably confused about whether to go for a culinary holiday or a beach vacation. Why don't you combine the two?
Many fantastic destinations worldwide have stunning beaches and restaurants serving the most delectable cuisines, offering the perfect setting for a food-centred beach holiday.
If you need ideas, here are some of the best beaches around the world for foodies.
The Best Beaches Around the World for Foodies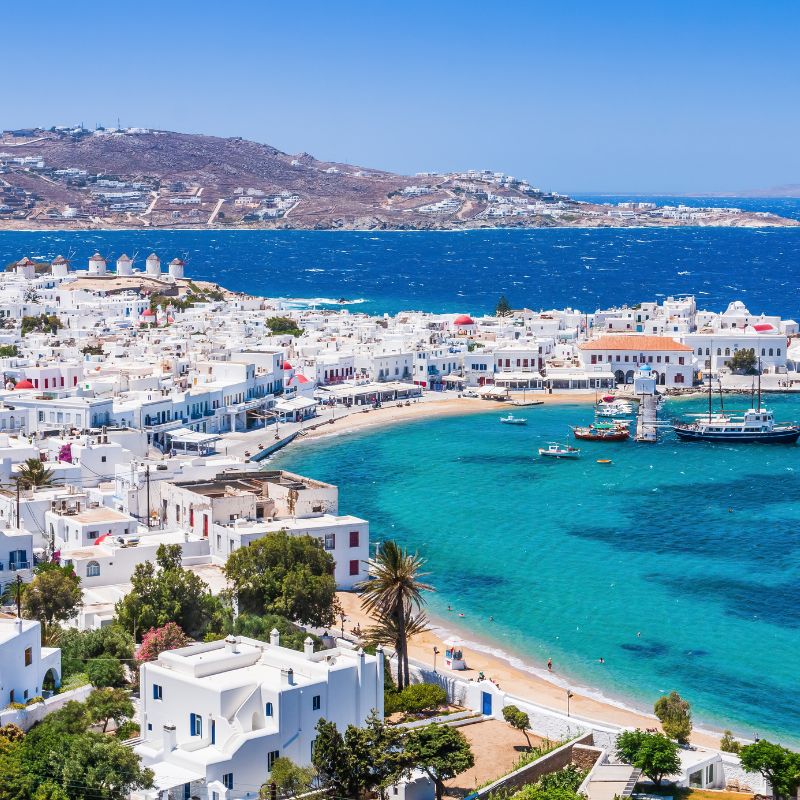 1. Paradise Beach, Mykonos (Greece)
Located south of Mykonos Town, Paradise Beach is one of the most popular beaches in Mykonos, renowned for its vibrant beach parties.
It's where you will find the island's top beach clubs, such as the Tropicana, Cavo Paradiso, and Paradise Club. But beyond the parties, Paradise Beach is also famous for its delightful eateries, making it an ideal spot for a food adventure in Mykonos.
As a popular tourist area, you can expect many excellent international restaurants in Paradise Beach. Of course, there are also restaurants serving authentic Greek cuisines, such as Kalita.
It specializes in fine dining with a menu featuring the distinct flavors of Mykonos and the Cyclades. Treat yourself to slow-cooked meats, seared seafood, locally sourced cheeses, pasta seasoned with Aegean herbs, and other delectable Greek specialities.
The beach bears lining Paradise Beach are also known for serving delicious food and drinks, so you should check them out.
For instance, the legendary Super Paradise Beach Club offers a delectable array of delicious Mediterranean, South American, and Asian food options, which you can pair with delicious cocktails and wine.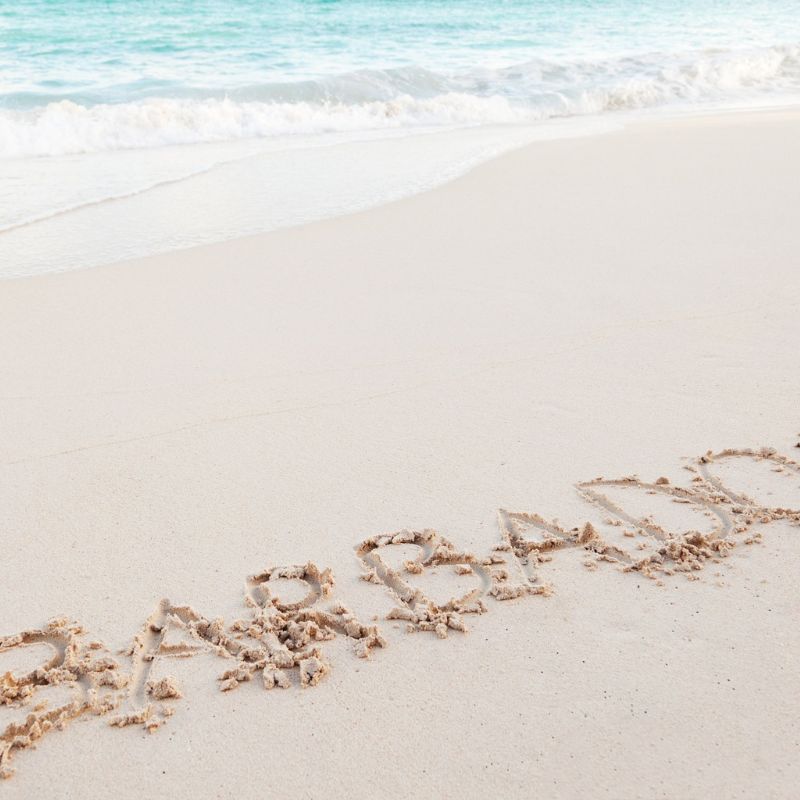 2. Mullins Beach, Barbados (The Caribbean)
Barbados is one of the top destinations for a beach holiday in the Caribbean. The island is home to some of the world's most beautiful beaches, such as Mullins Beach.
It's in the parish of St. Peter, along the island's west coast. Make the most of your holiday by booking a beach villa at Mullins Beach, a perfect way to enjoy the sandy shores, including the delicious food.
Since it's along the roadside, Mullins Beach is one of the most easily accessible beaches in Barbados. And although most people would come here to swim in its clear turquoise water, others are here to enjoy the variety of delicious meals and snacks at the Mullins Restaurant & Beach Bar.
Nestled along the idyllic palm-fringed beach, it is renowned for its excellent food ranging from traditional Caribbean dishes to international cuisine.
Some of the most popular dishes to try at Mullins Beach are curry shrimp with Jasmine rice, herb-crusted lamb rack, pan-fried veal chop, and the Porterhouse Steak with truffle fries.
Aside from the delectable menu, you will love the relaxing atmosphere of this beach restaurant. You will dine in a delightful open-air setting, surrounded by breathtaking views of the Caribbean coast.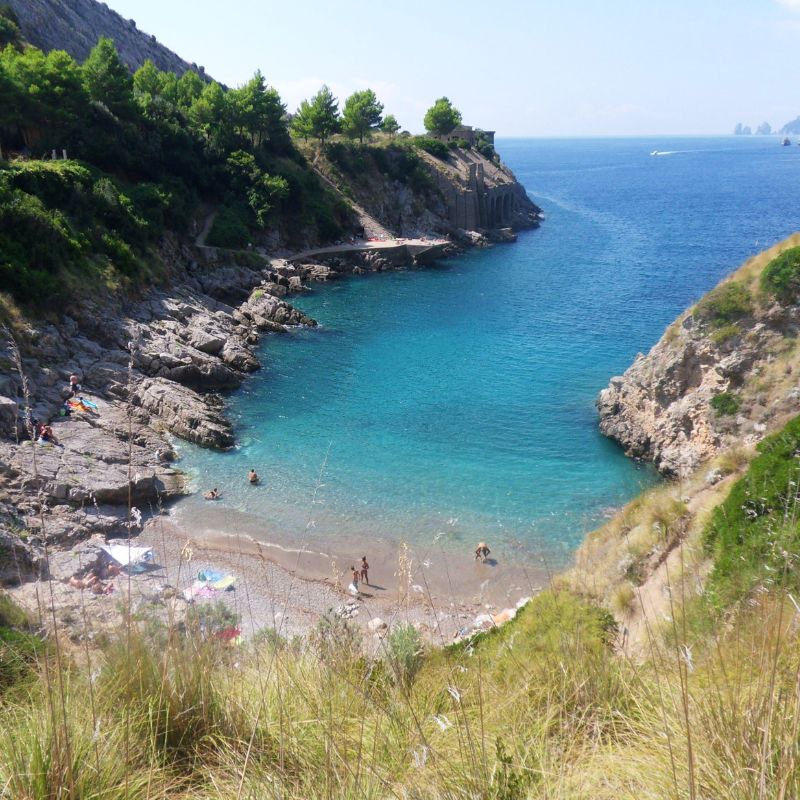 3. Baia di Ieranto, Sorrento (Italy)
Home to many beautiful beaches and renowned for its delectable cuisine, it's easy to see why Italy is the perfect destination for foodies on a beach getaway.
When it comes to a beach holiday in Italy, Sorrento is the place to be. It's a picturesque coastal town along the Bay of Naples, known for its stunning beaches.
One of the most beautiful beaches in Sorrento is Baia di Ieranto, a secluded beach about 40 min drive from the town centre and requires a 40-min mountainous hike.
Yet, once you arrive at the beach, your efforts will be rewarded with the spectacular views of the bright blue bay, surrounded by rugged cliffs. It's the perfect spot to relax and unwind away from the hustle and bustle.
On the way back from Baia di Ieranto, you'll find plenty of great restaurants to indulge in mouth-watering local cuisines.
In fact, Sorrento has many great restaurants luring food lovers from around the world. On your food adventure of Sorrento, sample the delectable pastry called tagliatelle, a traditional Neapolitan pastry filled with custard and shaped like a shell.
Along the streets, you'll find stalls selling street snacks like pall' e riso, a Neapolitan rice ball and Saltinbocca, an oven-baked sandwich made of pizza crust.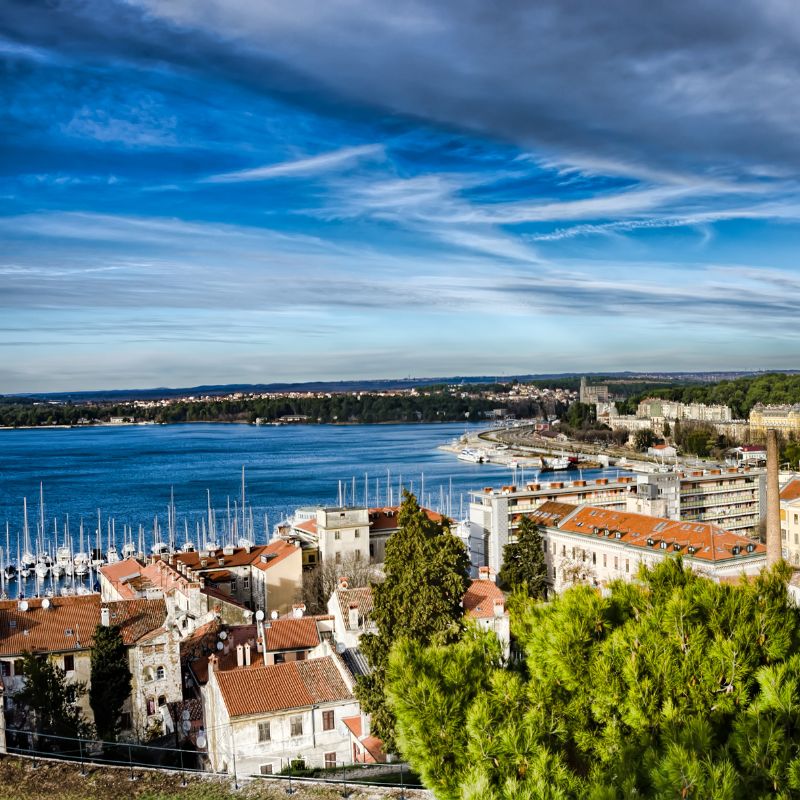 4. Hawaii Beach, Pula (Croatia)
Pula is one of Croatia's most beautiful cities, famous for its ancient Roman buildings, lovely beaches, and great food. Partaking in a cruising adventure in Croatia is the best way to explore Pula and discover its amazing beaches.
Pula's coastline boasts several fantastic beaches, including Hawaii Beach on the Verudela Peninsula.
The beach is especially famous among the younger beachgoers since it has rocky sides, suitable for thrilling water jumps. Furthermore, the beach sometimes has high waves, making it ideal for surfing.
In fact, it's the reason why it's called "Hawaii beach."
Pula's restaurants are famous for producing some of the most delicious Croatian dishes, making it a haven for foodies.
The Istrian cuisine is a result of the influences from the Italians and Austro-Hungarians who once dwelled on the island. When eating out in Pula, give the cevapici a try.
These are seasoned meat sausages grilled or pan-fried. Understandably, Pula is also famous for its mouth-watering seafood, such as skampi buzzara, a classic Croatian shrimp stew flavored with garlic, wine, and tomatoes.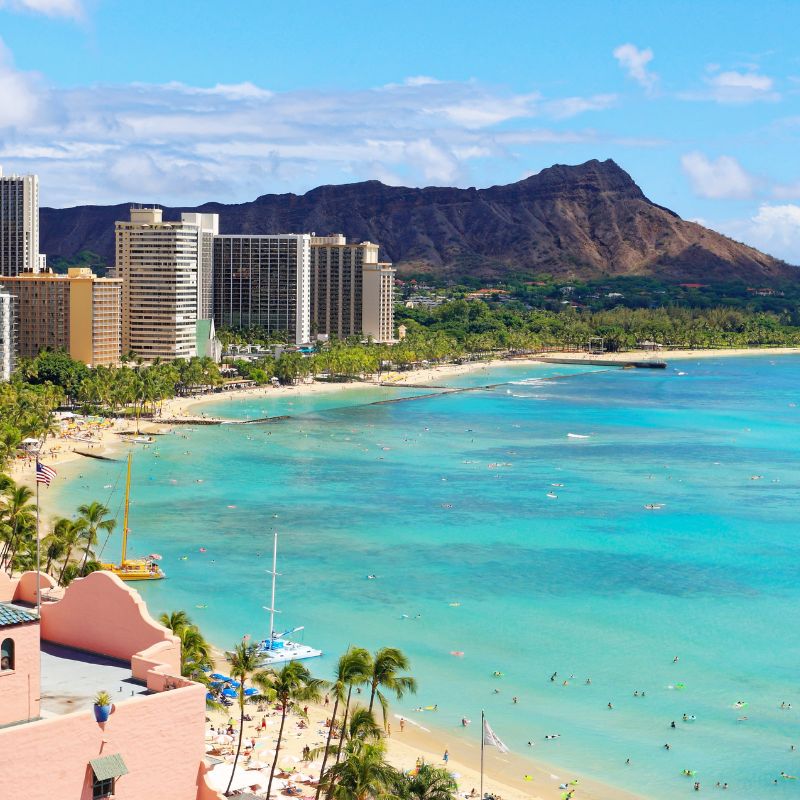 5. Waikiki Beach, Oahu (Hawaii)
Hawaii has some of the world's most beautiful beaches.
One of the most popular beaches in Hawaii is Waikiki Beach on the island of Oahu, which features a long stretch of fine white sand and turquoise blue water.
While Waikiki attracts visitors for its numerous watersports, it's also a favourite spot for foodies due to its many excellent eateries.
When enjoying good food in Waikiki, look no further than Duke's Hula Grill, which sits directly on Waikiki Beach.
It's the perfect place to stop by for desserts and snacks, although it also has some delicious dishes for lunch, such as the pulled pork sandwich and Hawaiian pineapple bacon burger.
Guests especially love their signature Mai Tai, served in a tiki cup. For dessert, you should order a slice of their Hula pie. It's a dessert of vanilla ice cream with chocolate fudge, macadamia, and Oreo crust.