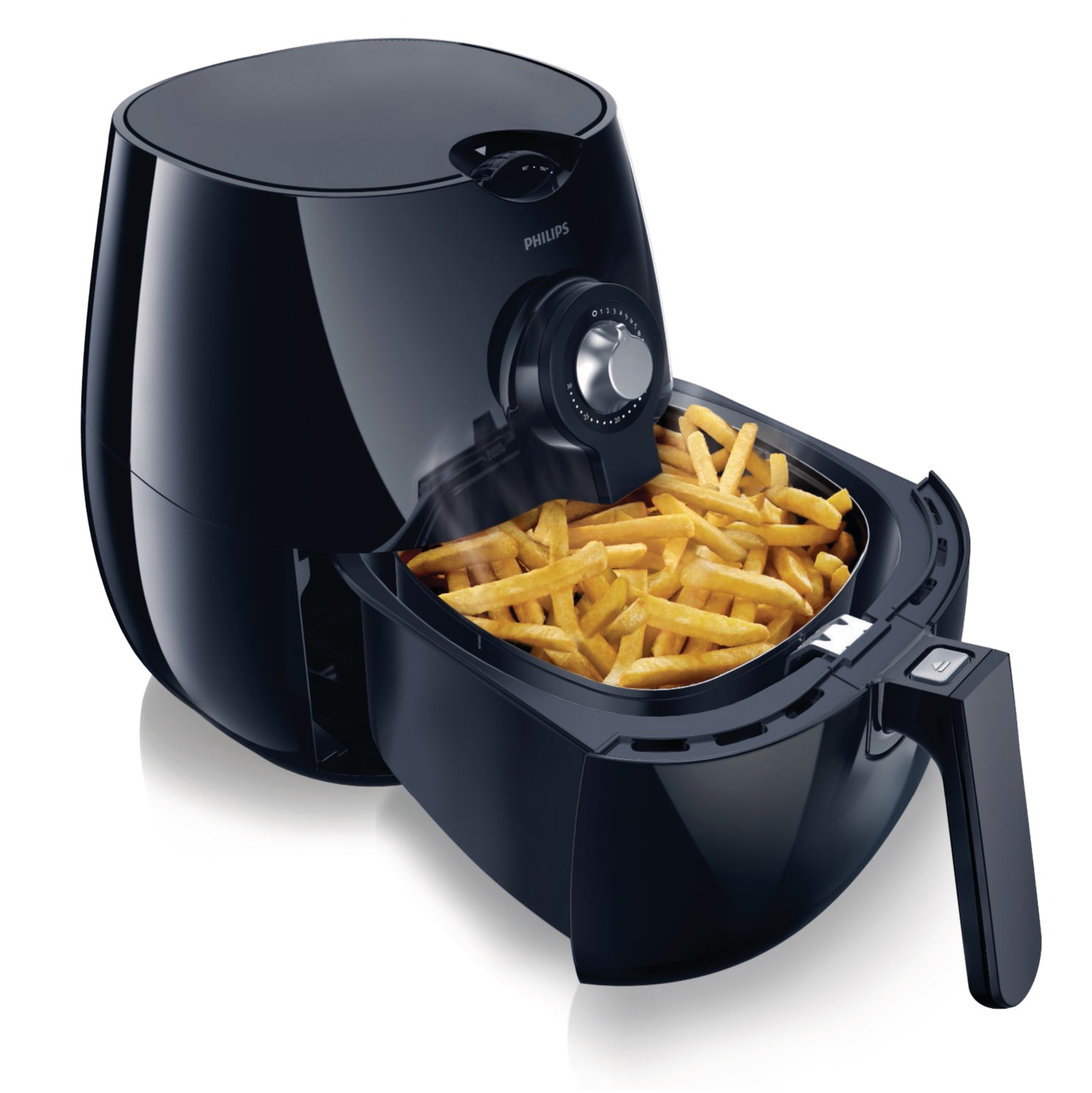 We are always on the look out for ways to cook healthier without giving up flavor and texture. One thing we really enjoy, but seldom have, is fried foods. It's just not the best food option, but, on occasion I'll drop something in the deep fryer and indulge in a not so healthy snack. Things are about to change around here though because Phillips sent me a Philips Viva Collection Airfryer to try and now I can fry up some of our favorite treats without the fat.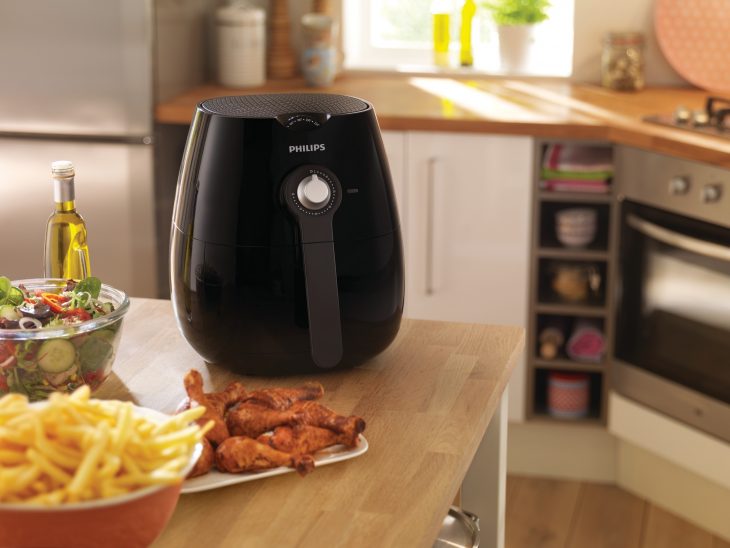 The Philips Airfryer uses a unique Rapid Air Technology the moves hot air through the airfryer allowing you to cook faster and with a lot less oil. You can fry, bake, roast and even grill foods in the airfryer.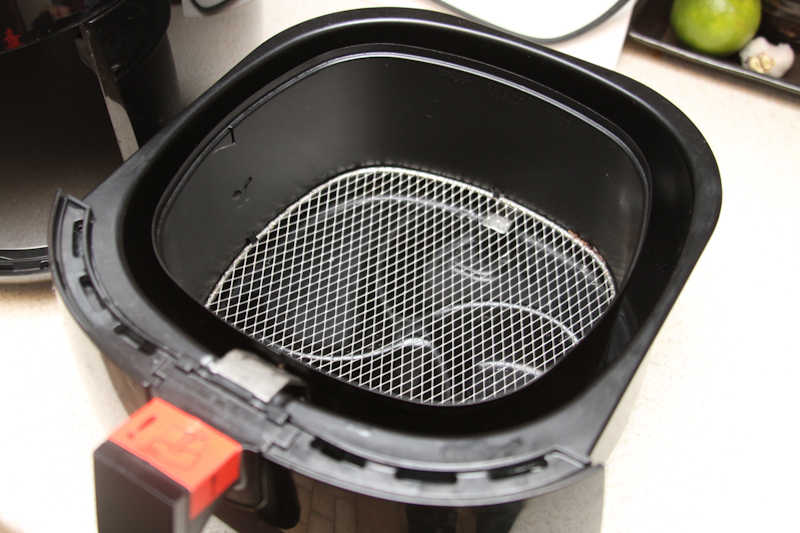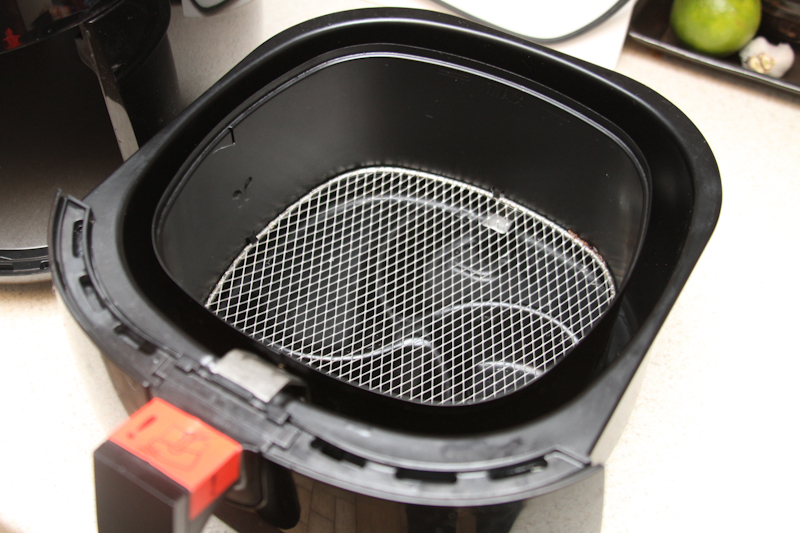 A metal mesh cooking basket allows the air to circulate completely around your food and the design on the bottom of the Airfryer makes sure the air moves around to evenly cook all your favorite foods. It also takes less time to cook food in the Airfryer which means you can have a meal on the table a lot faster.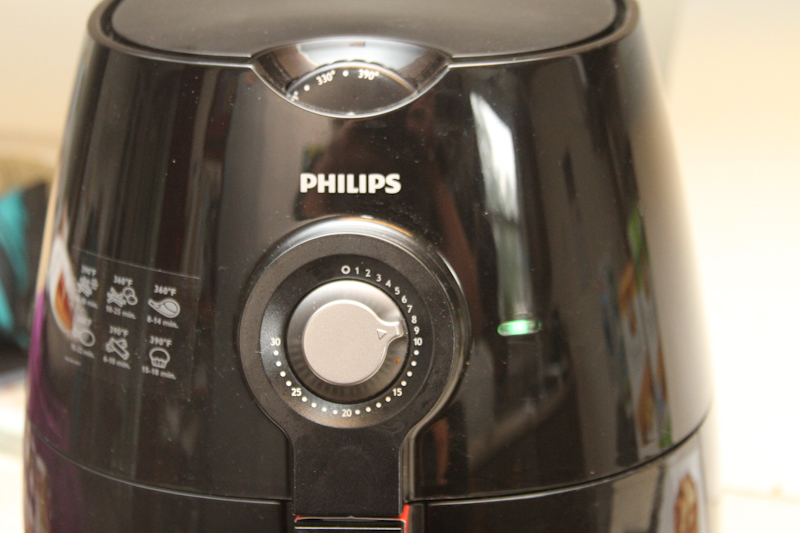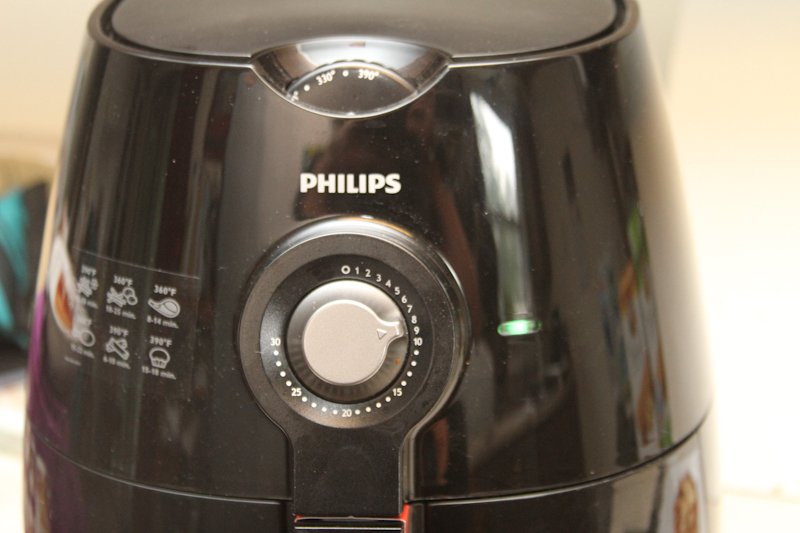 The Airfryer allows you to select the temperature, up to 390 degrees, to cook food how you want. You can set the timer for up to 30 minutes, which is more than enough to cook up your next masterpiece. The timer is a manual dial. When I make fries in the Airfryer I set it for longer than I think I'll need and keep checking the fries until they are done. (It's recommend you shake the basket 1/2 way through cooking fries.) If I'm done cooking before the time goes off I have to manually force the dial back to zero. Alan is pretty sure that is not the best thing for the Airfryer so now I just let the time run out. After I use it more I'm sure I'll be better able to gauge how long I need for different foods.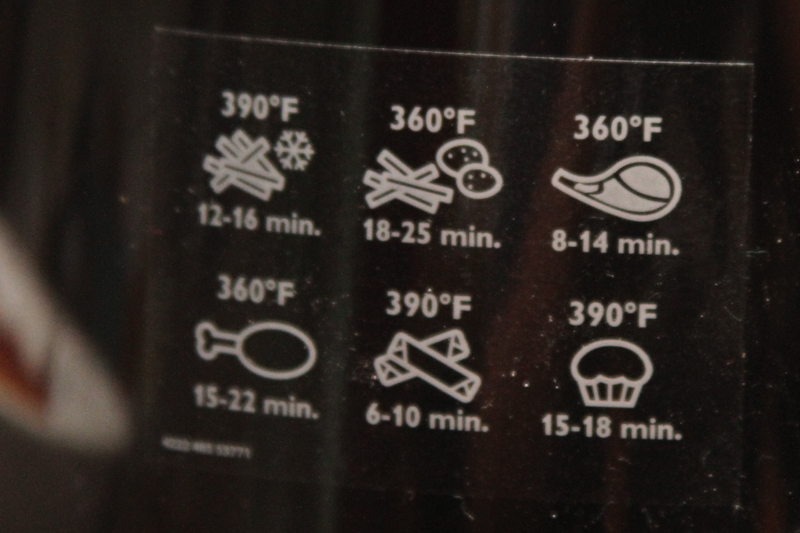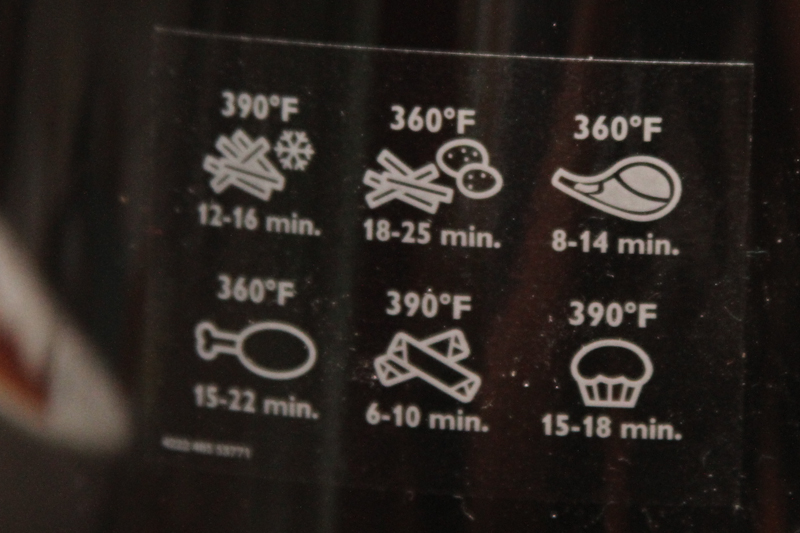 The fryer has a time/temp sticker on it so you can easily refer to cooking times and temperatures for different food types. We have mostly tried this out using frozen foods although I did make some snack bites, which required baking, in it the other day and they turned out perfect.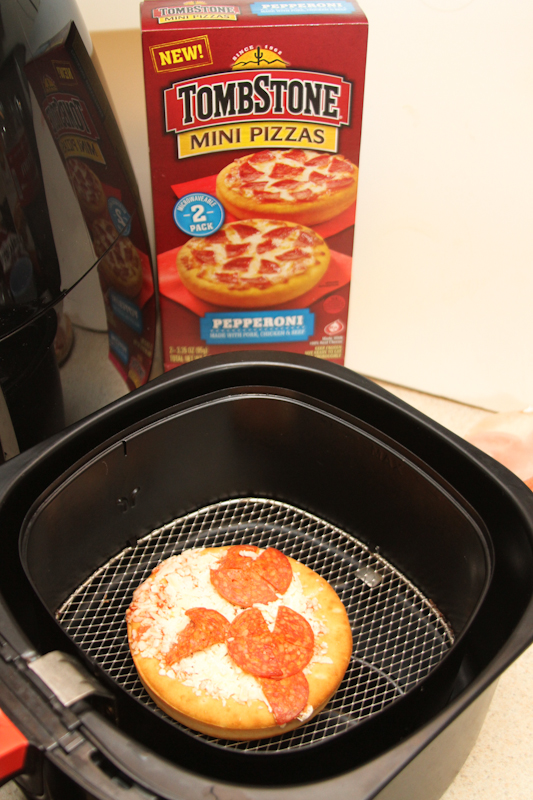 The mesh basket is a bit small for some frozen foods. I baked a mini frozen pizza in it and could only fit one pizza in the basket. Granted, it only took about 8 minutes to cook completely, but if you want to make 2 or more it might be quicker to turn on the oven.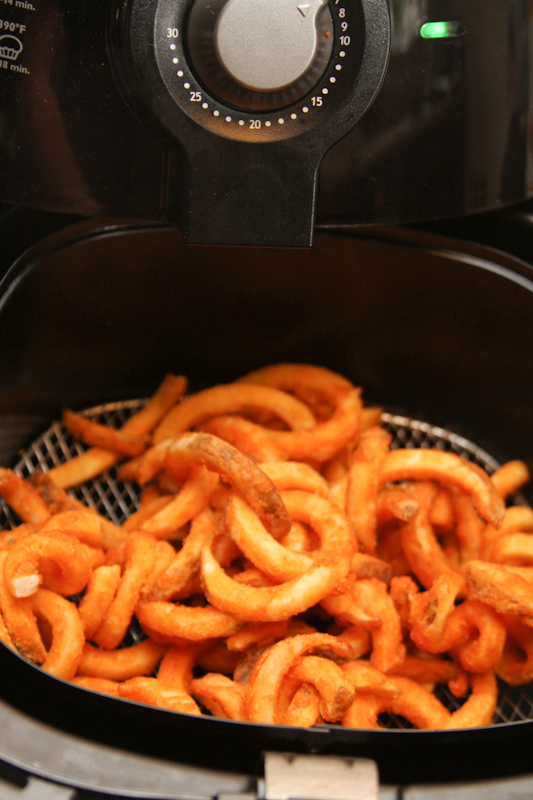 The Airfryer does come with a cookbook with a lot of great low-fat suggestions for delicious looking food. I still need to try the tomato, feta, basil bites. I'm waiting for the local farmer's market to have freshly picked tomatoes before I give this one a try.
Clean up is a breeze. Both the drawer and food basket are dishwasher safe. If you are hand washing, it can be a bit tricky to remove the food bits from the mesh basket. I ended up using a scrub brush to remove the food pieces.
The Philips Viva Collection Airfryer is available at Amazon.