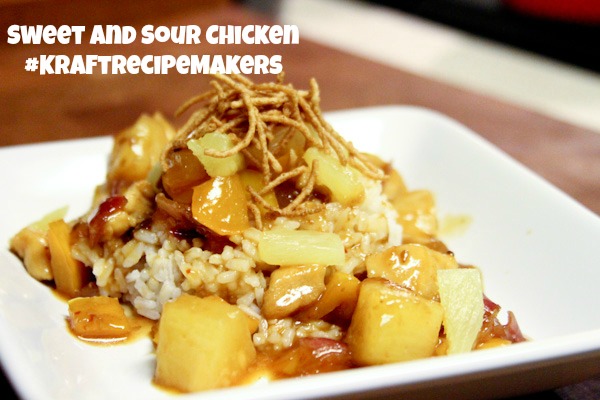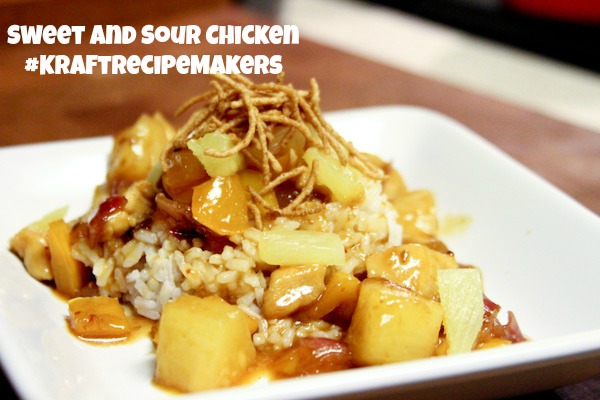 This past week has been challenging. On Wednesday I received a call that my Dad had fallen and broken his hip and that he would be going to surgery immediately. To say I was a little freaked out is an understatement.
You see, my dad has always been very stubborn and even though he's needed his hips fixed for years he's refused. He always said that if he goes under the knife he'll die so I was extra concerned that he wouldn't make it out of surgery because the mind is a powerful thing and he may have convinced himself that he wouldn't make it.
The good news is that Dad came out of surgery fine. The bad news is there have been numerous complications. After spending 5 days at the hospital I made the drive back home (2 1/2 hours away). I needed wanted to be home for a couple of days to catch up on work. I left my Dad in my Mom and sisters care so I'm quite confident he's being well cared for at the hospital.
After a stressful week and a long drive back home I didn't want to fuss with making anything too labor intensive for dinner plus I really didn't have the energy to figure out WHAT to make for dinner. Luckily, Kraft Recipe Makers provided a quick and easy meal for the family in less than 30 minutes. It is seriously one of the easiest meals to make and was exactly what my weary body and mind needed.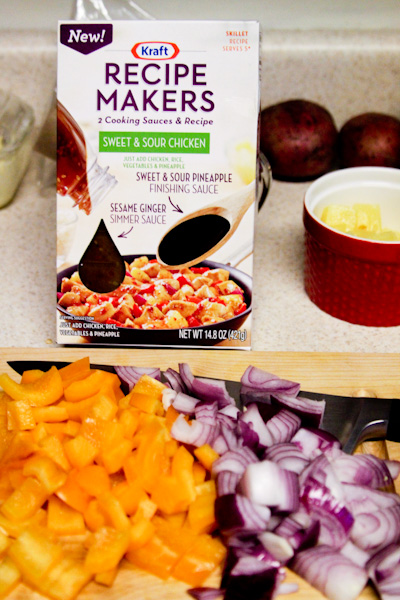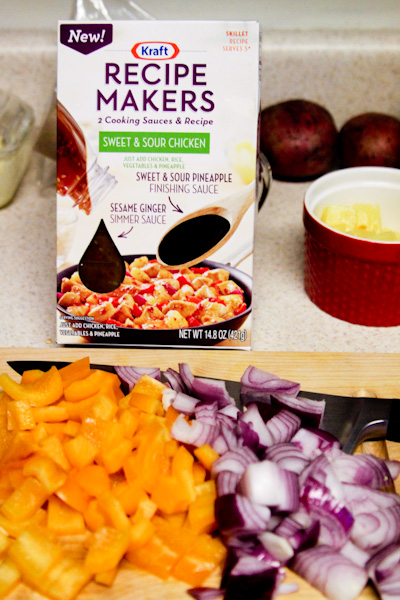 Kraft Recipe Makers provides the sauce and seasoning, you provide the fresh ingredients. The Sweet and Sour Chicken required a small red onion, a red pepper (I used orange because red wasn't available) and chicken. That's it.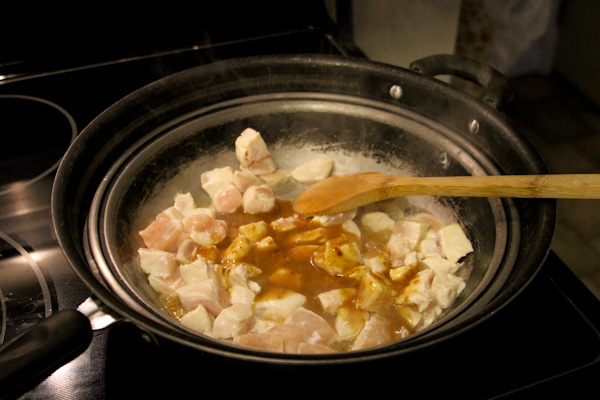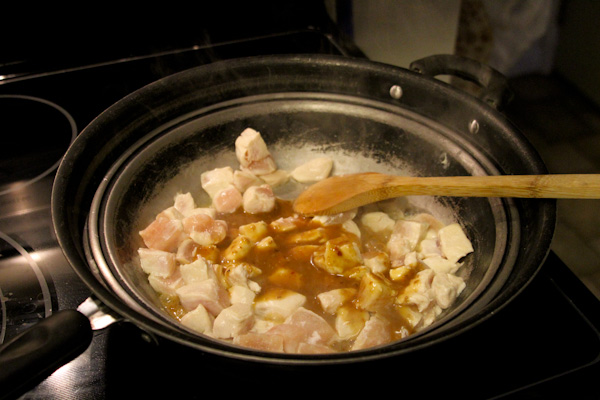 Dice the chicken into bit size piece and saute with half of the Sesame Ginger sauce.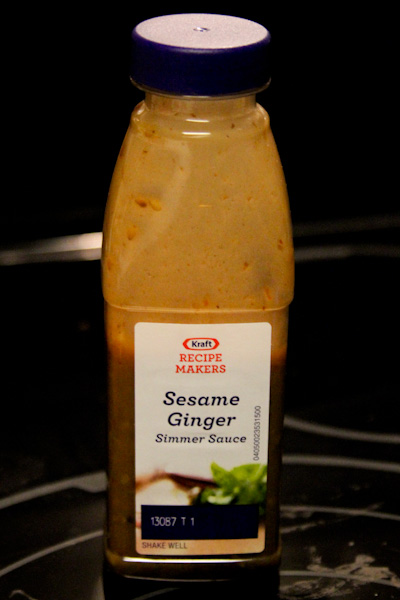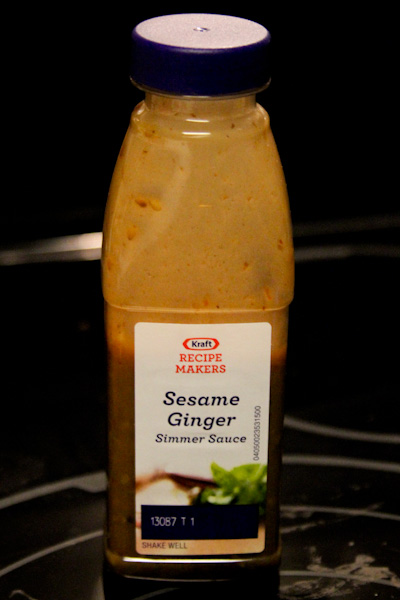 When the chicken is cooked through, add the vegetables and the remaining Sesame Ginger sauce. Continue cooking until the veggies are done. The recipe directs you to cook approximately 4-6 minutes. I cooked mine just a bit longer so the veggies weren't as crunchy.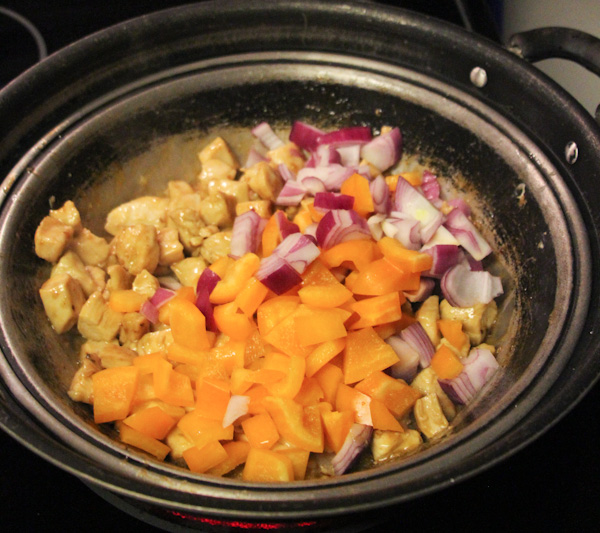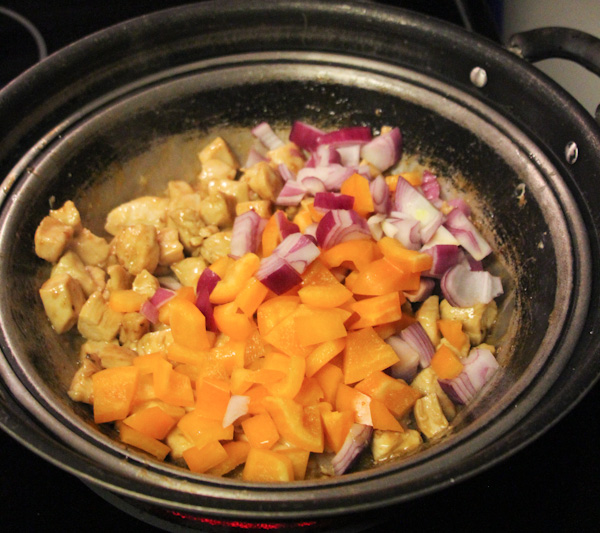 When the veggies were done I added the pineapple and the Sweet and Sour Finishing Sauce and cooked until it was heated thoroughly approximately 1-2 more minutes.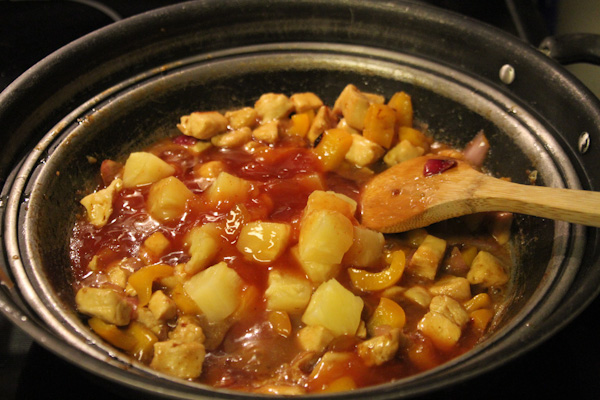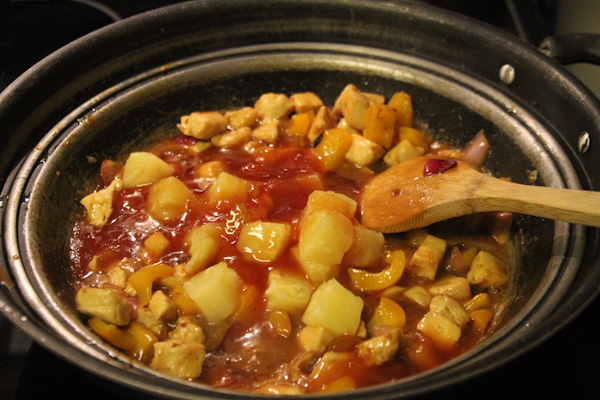 Serve over rice. If you start the rice at the same time as the chicken everything will be done at the same time.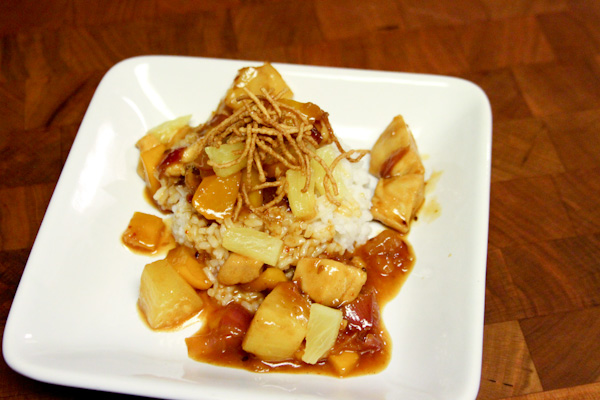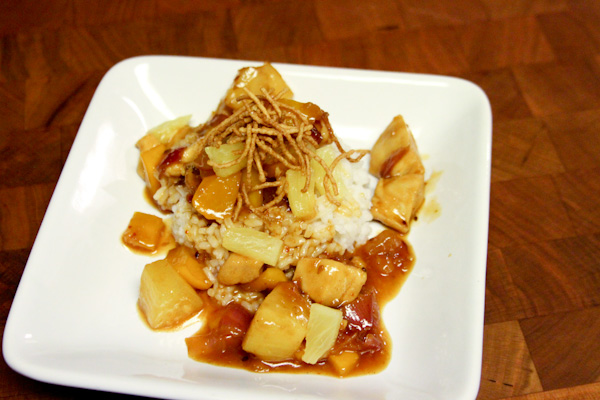 I added some crispy rice noodles to the top of the dish for some added yummy crunch.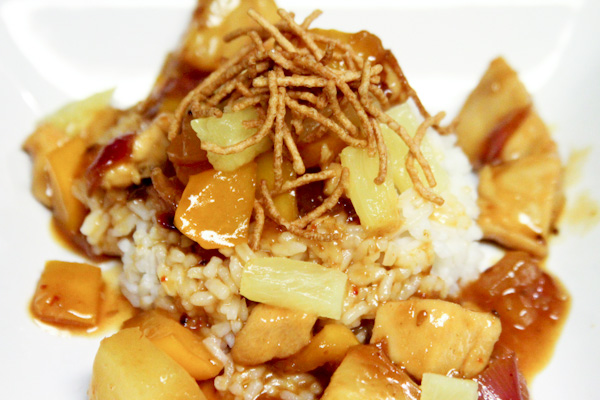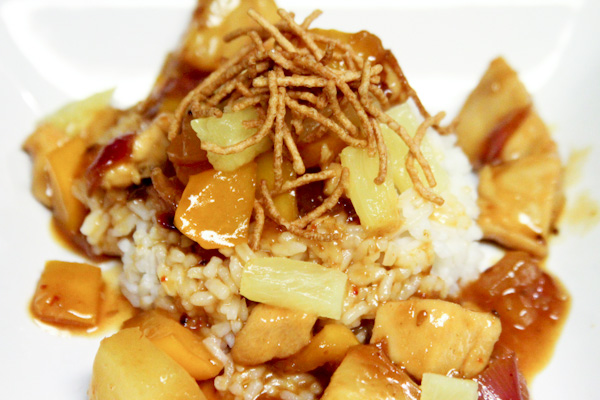 These meal kits are great for quick family meals. Alan, Em and I all had a serving and there is enough left for Em & I to have leftovers for lunch. We all really enjoyed the Kraft Recipe Makers Sweet and Sour Chicken and it's definitely something that I'll make again. If you are looking for a quick and easy meal check out Kraft Recipe Makers. They are available in both stovetop and slow cooker varieties.