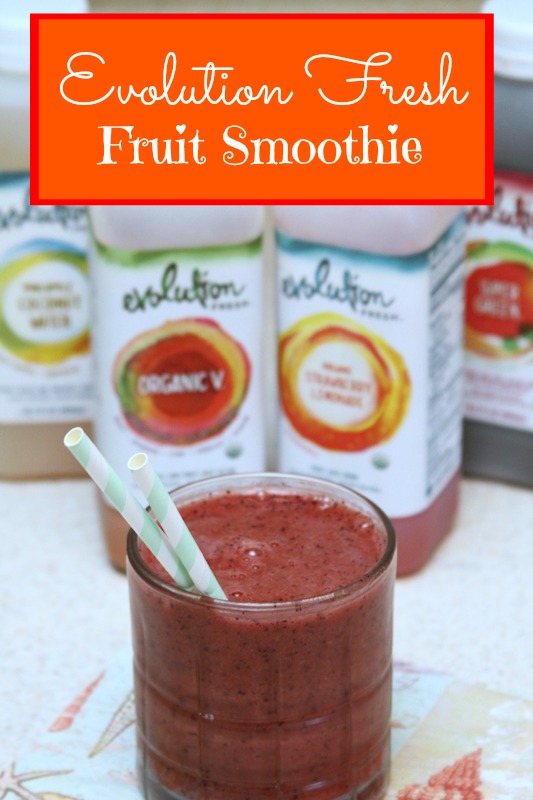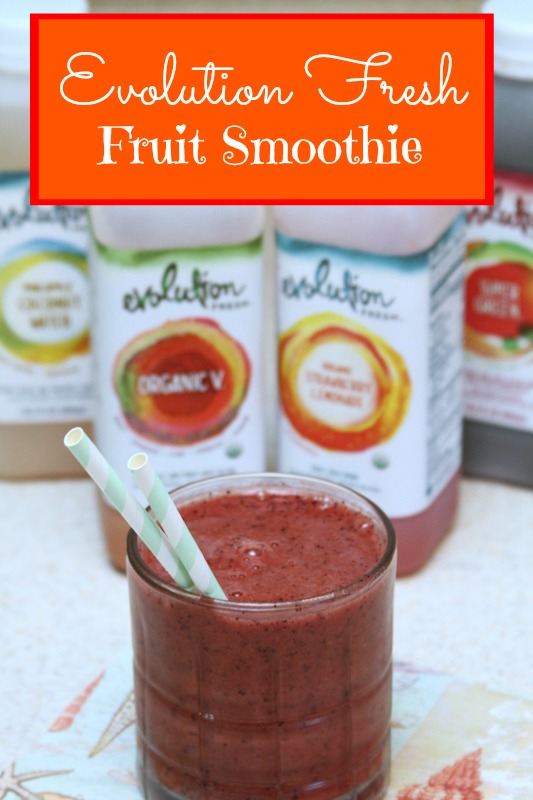 I participated in an Influencer Activation on behalf of Millennial Central for Evolution Fresh. I received coupons for Evolution Fresh juices to facilitate my review as well as a promotional item to thank me for my participation.
Evolution Fresh cold-pressed, never heated, fruit and vegetable juices are helping keep us hydrated this summer thirst. They offer so many different flavors. I recently tried Super Green, Organic Strawberry Lemonade, Pineapple Coconut Water, and Organic V. Evolution Fresh juices are perfect for those hot summer days when you want something delicious, nutritious and ice cold to drink. Of course, I'm also using these for cocktails and smoothies. I'm sharing my favorite Evolution Fresh fruit smoothie below.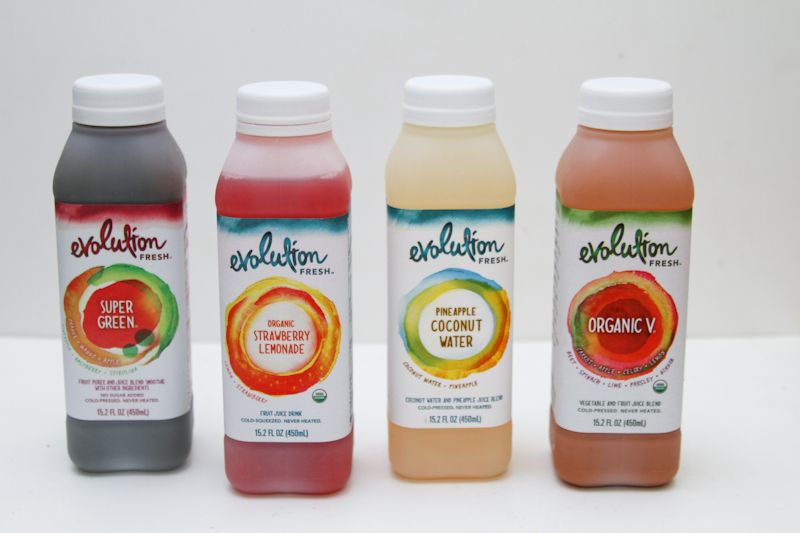 I appreciate that Evolution Fresh peels, presses, and squeezes raw fruits and veggies and then, after chilling, blending, and bottling they use a high-pressure process to protect flavors and nutrients. The best part, the juices are never heated. See how their juices are made by clicking here to go to their story.
Evolution Fresh juices are great in fruit smoothies. I used both the Organic V and the Organic Strawberry Lemonade to create a fruit-packed smoothie. Easy to make and perfect for lunch at home or on the go.
Smoothies tend to be our lunch of choice during hot summer days. Most times smoothies will have milk or yogurt added to it which doesn't work for Em due to her lactose sensitivities. However, Evolution Fresh juices allow me to thin the smoothies a bit while adding more fruit flavors and vitamins.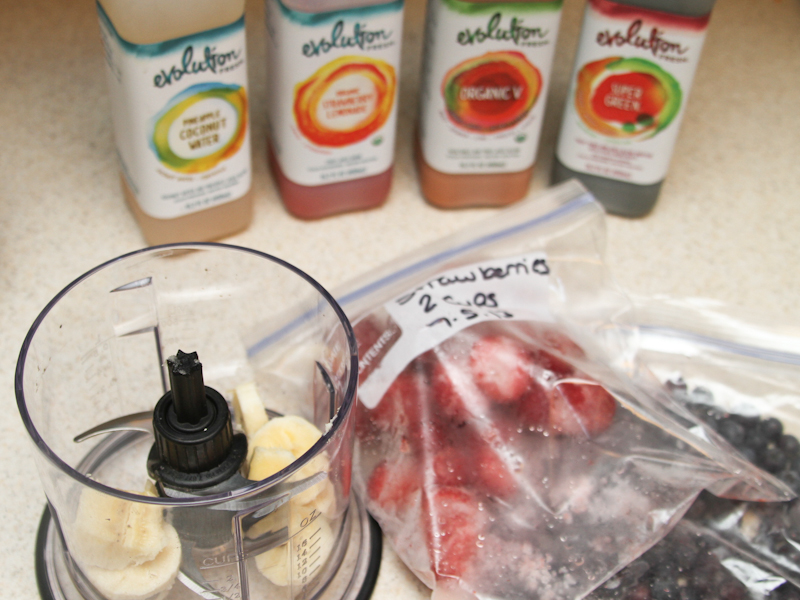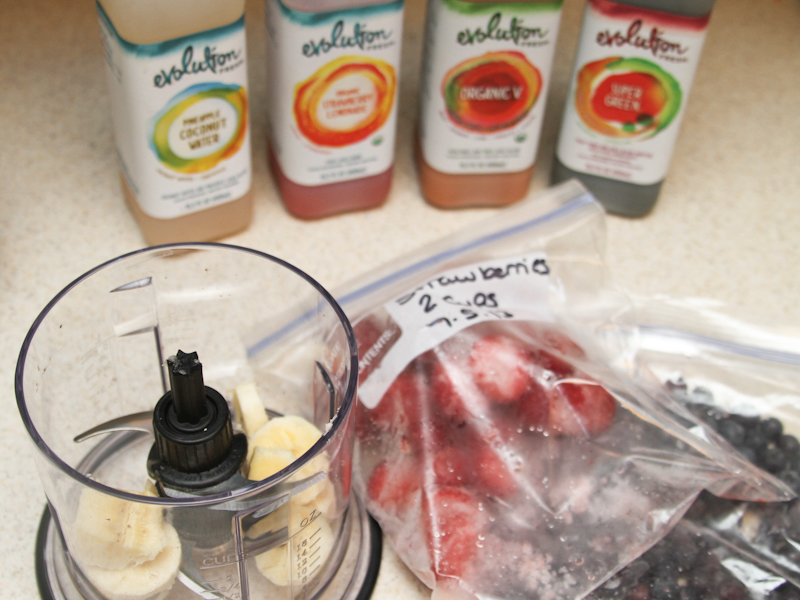 To make the smoothie grab a couple Evolution Fresh juices, frozen strawberries, frozen blueberries and a banana.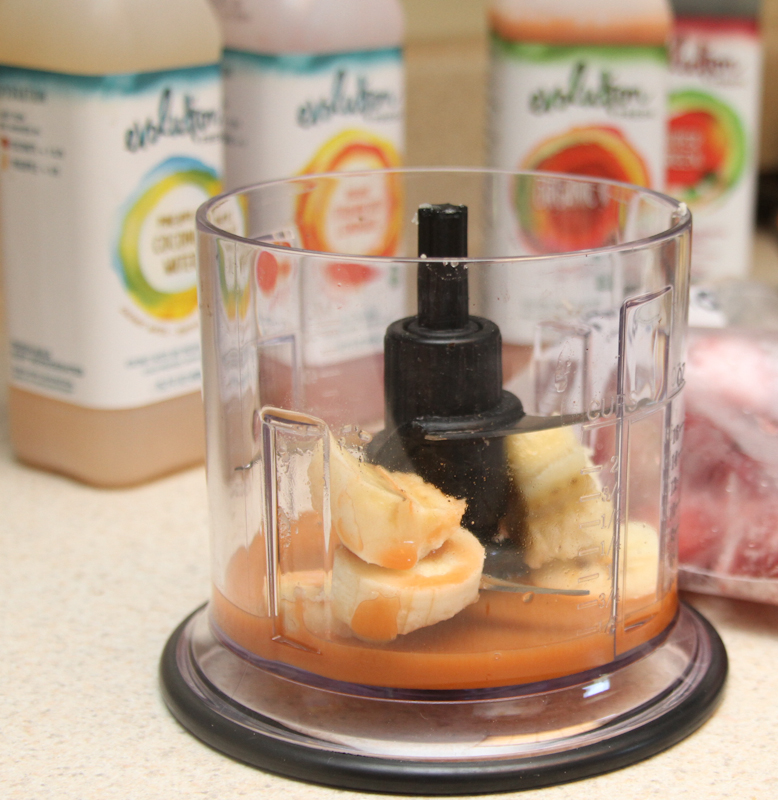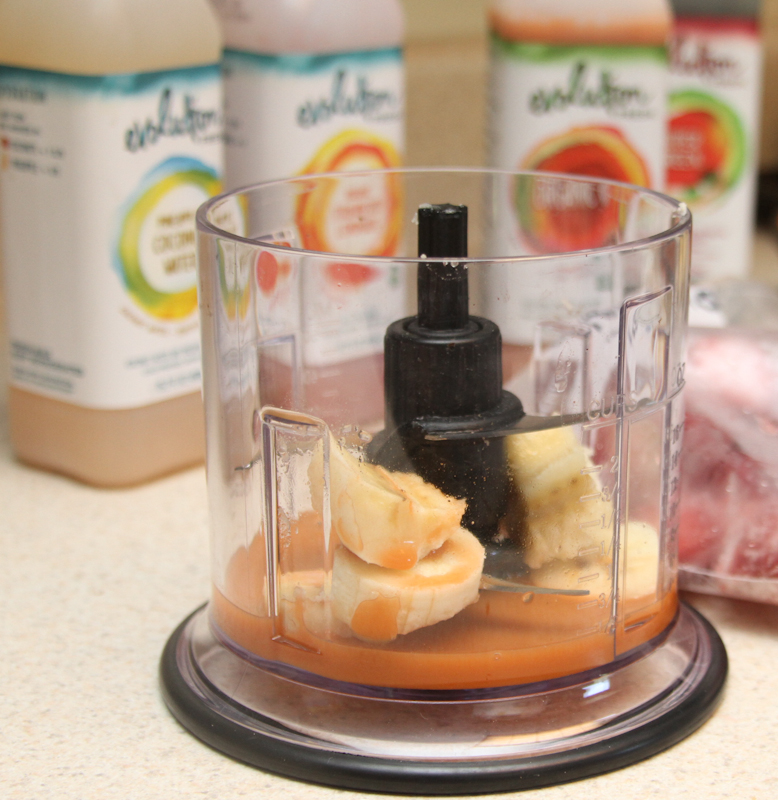 Next, start adding fruit and juices to the blender. I only add a couple ingredients at a time to make sure everything blends smooth.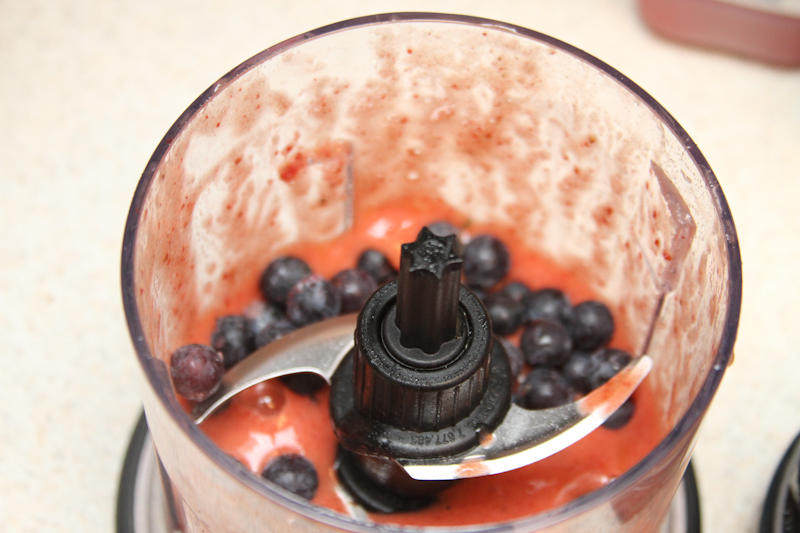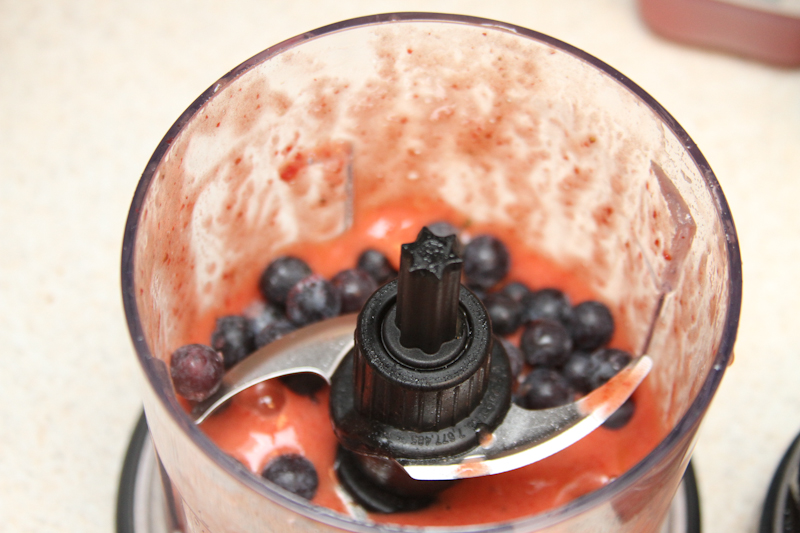 MMmmmmmm…..adding Michigan berries to my smoothie. Love summer and all the great local produce I can find.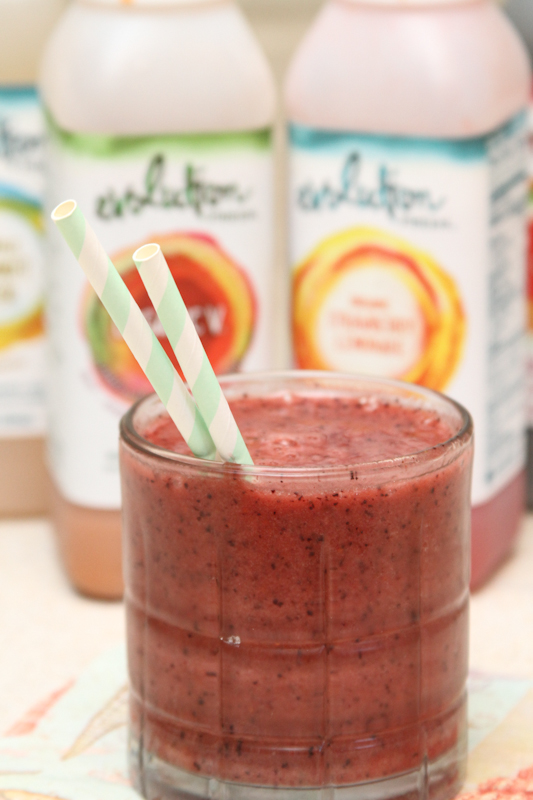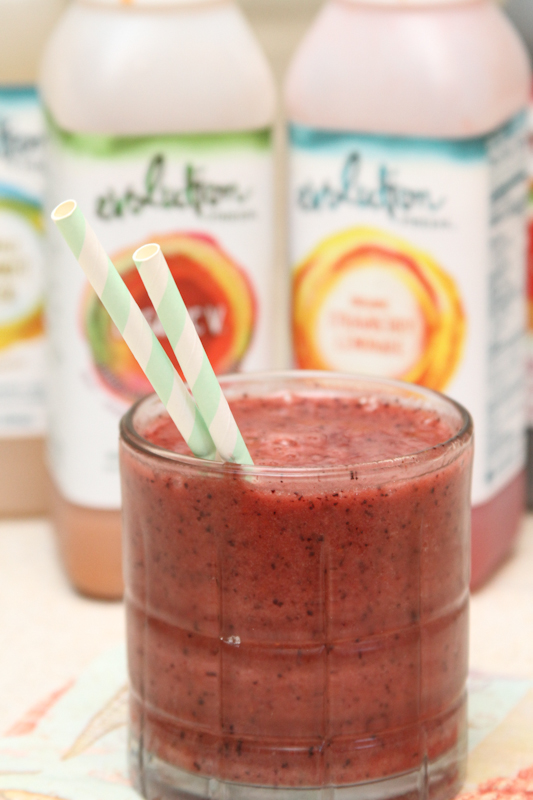 Blend until done and enjoy! Oh, so good!
Evolution Fresh Fruit Smoothie Recipe
1/2 cup Evolution Fresh Organic V juice
1/4 cup Evolution Fresh Organic Strawberry Lemonade
1/2 banana, sliced
1/4 cup frozen strawberries
1/4 cup frozen blueberries
Place the Evolution Fresh Organic V juice and banana in a blender. Blend, add strawberries, blueberries and Evolution Fresh Organic Strawberry Lemonade. Blench smooth. Serve immediately.