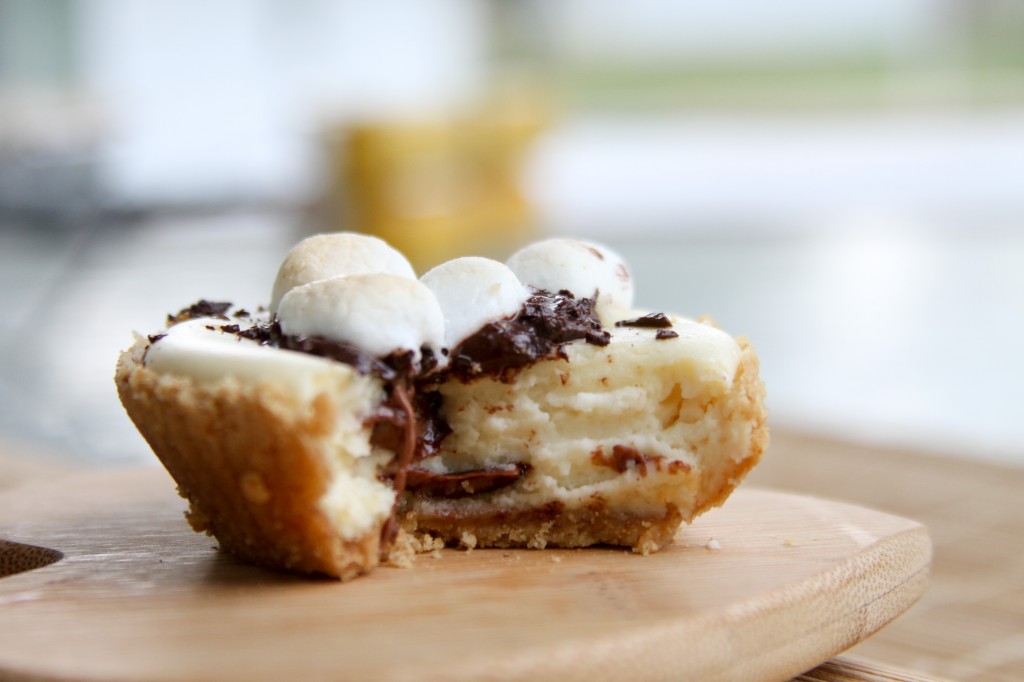 Dove is celebrating 30 Days of Dove Dark Chocolate and they asked me to create a dessert recipe using Dove Dark Chocolate. Well, I couldn't resist a request to create a tasty dessert. After thinking about it for a bit I decided that a s'more cheesecake would be the perfect recipe to use Dove Dark Chocolate.
Now we can enjoy s'mores all year round and not just when we are camping. Just a word of warning. These are incredibly delicious. Make sure you invite friends over for dessert on the day you make these.
Now, when it comes to dark chocolate I prefer to cook with it rather than enjoy it plain, but I know a lot of my friends consider Dove Dark Chocolate the perfect indulgence. I do, however, enjoy pairing dark chocolate with a nice hearty red wine. They compliment each other perfectly.
I posted this question to my Facebook friends: "What is your favorite way to indulge in Dove Dark Chocolate?" Here are some of the replies:








Now I know why they are my friends. They don't hold back when it comes to sharing their enjoyment. There are so many recipes that are enhanced by using Dove Dark Chocolate. I'll be sharing a couple more this week. They are all just as drool-worthy as this one.
Would you like to win a Dove Dark Chocolate gift pack? See how after the recipe.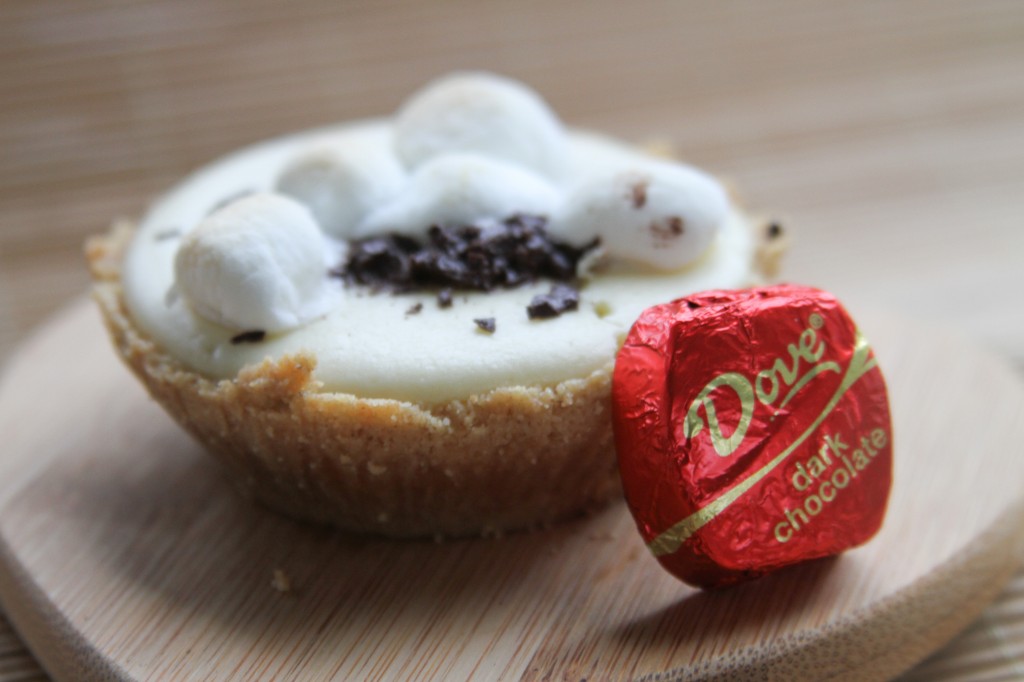 S'mores Mini Cheesecakes Ingredients
2 bricks (8 ounces each) cream cheese, softened
½ cup sugar
½ tablespoon vanilla
1 ½ tablespoons flour
2 eggs
¼ cup milk chocolate chips
¼ cup chopped Dove Dark Chocolate bar
½ cup mini marshmallows
2 packages of mini graham cracker shells
S'mores Mini Cheesecakes Directions
Preheat oven to 350 degrees.
In a mixing bowl, beat together cream cheese, sugar and vanilla until smooth. Add flour; blend until well combined. Add eggs, one at a time, mix on low speed until blended.
Add chocolate chips into cream cheese mixture with a spatula.
Pour mixture over mini graham cracker shells.
Bake 20 minutes; remove from oven and sprinkle with Dove Dark Chocolate bar and mini marshmallows.
Lightly press the toppings down into the cheesecakes.
Bake for another 10 minutes or until center is almost set. Cool completely. Refrigerate at least 4 hours.
Enjoy!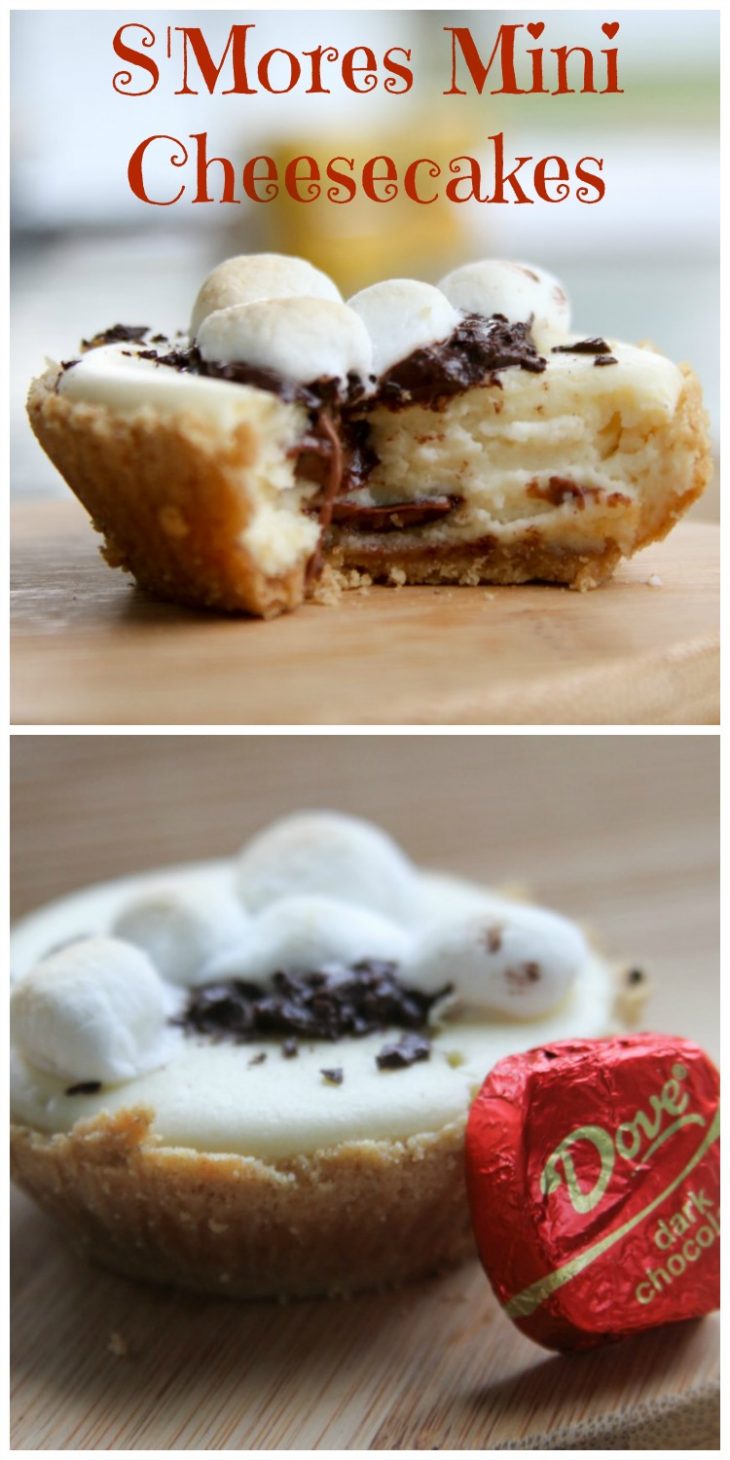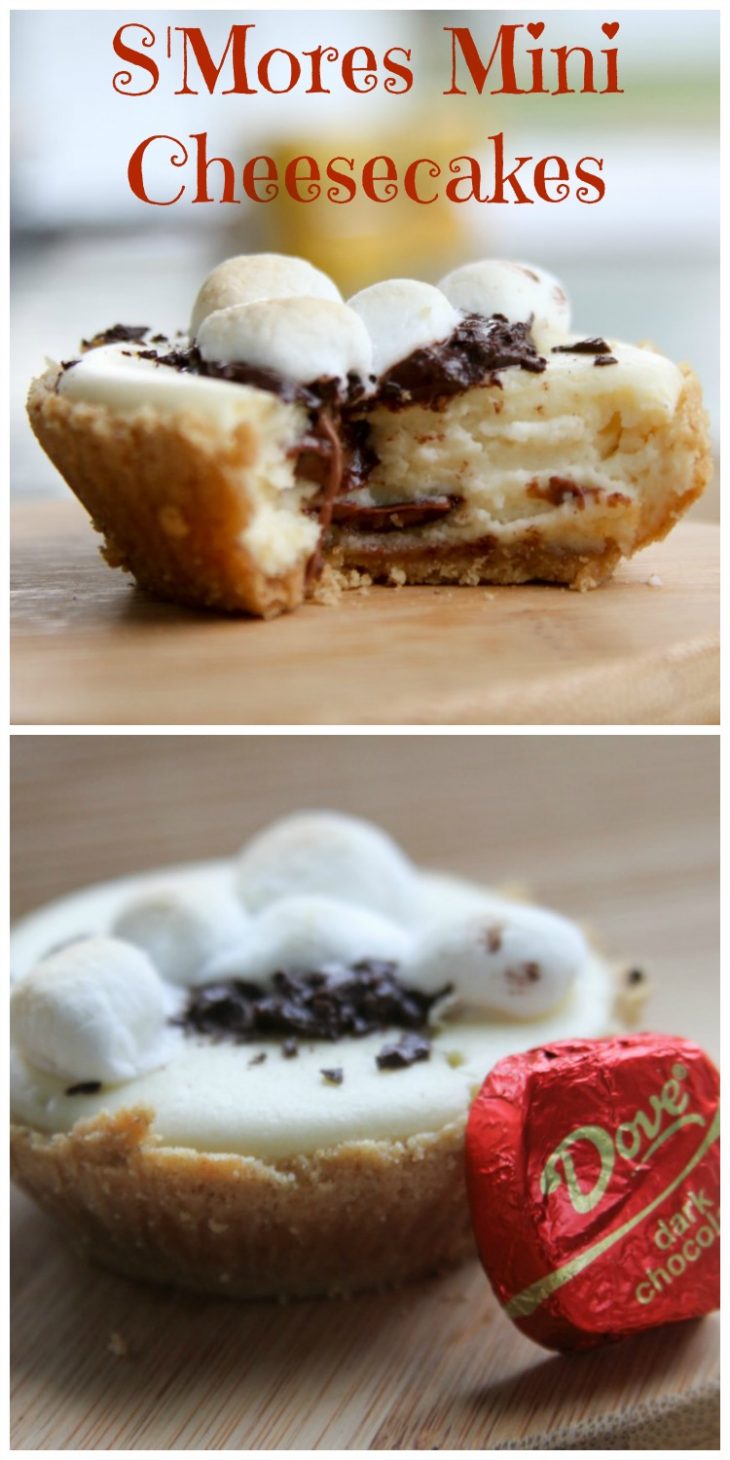 YOU ARE ALSO GOING TO LOVE
Studies have shown that if you loved this post you'll enjoy these posts as well.