The Mazda 3 is a fun sporty little 4 door car. I had the opportunity to drive the Mazda 3 for a week so I took it on a road trip to Alton, IL and Fort Wayne, IN. Nothing like taking a lengthy road trip to see how a car really performs.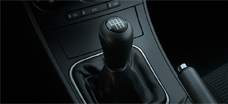 The car I drove was a standard 6. I don't drive a stick shift very often, but it's lots of fun when I have the opportunity. Changing gears went very smoothly and the only problem I originally ran into was shifting the car into reverse. You have to push down on the shifter to move into reverse….I figured it out.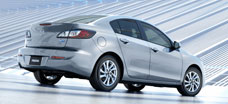 There are five things I always take into consideration when driving a new car: how it handles on curves, quick acceleration, noise level inside the car, leg room/comfort , and gas mileage.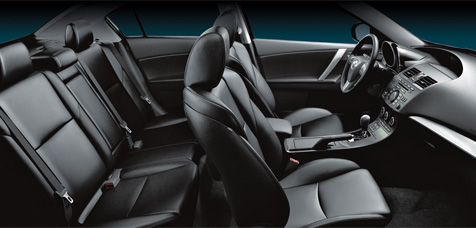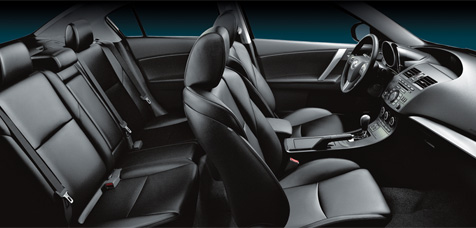 Curve Turning Performance
The Mazda 3 performs excellent on curves. Of course, it's a small vehicle which probably helps a lot. The car turns and hugs the curve just as I anticipated. I drove the car on mostly flat land, but I had the chance to give it a good test drive on hills and curves in Alton, IL. It handled fabulously.
Quick Acceleration
The Mazda 3 is fast! It will accelerate as fast as you can shift through the gears. It has great pick and go.
Interior Noise Levels
I would rate the interior noise level as fair in the Mazda 3. The road noise in the car was moderate, but when we drove through a rain storm it was very loud in the car. Of course, it was a pretty vicious storm that may have been a reason for the noise increase.
Legs Room/Comfort Level
In my opinion, this car is only meant for two people. There is not much leg room in the back and if taller people are in the front they have to put the front seat back quite a ways, leaving no leg room in the back. Now, if you don't have to worry about anyone being in the back and can adjust your front seat accordingly than you will have plenty of leg room.
Gas Mileage
High five to Mazda for the gas mileage on the Mazda 3. Woo Hooooo. We drove over 1,000 miles and spent less than $150 on gas. We, easily, received 40 mpg. If you like to road trip, having a car with excellent gas mileage is so important and this car will make your wallet very, very happy.


Mazda offers a variety of optional features and starts at a very reasonable $16,700. Learn more about Mazda here.
disclaimer: I was given a Mazda 3 to drive for a week to facilitate this review. Photos provided by Mazda.