There are loads of turkey chili recipes online, but this one, in my opinion, is the best turkey chili recipe. The turkey chili is full of flavor and low in points.
This recipe is also a great addition to the Weight Watchers Turkey Recipes page that you'll want to bookmark or page.
The next time you have a dinner dilemma simply click over to my Weight Watchers turkey recipes page linked above and you can something that sounds good.
A great thing is that many of the recipes are flexible so if you don't have ground turkey but have ground chicken you can easily substitute with no issues.
Want something besides turkey for dinner? Scroll to the bottom where I share an abundance of additional Weight Watcher friendly recipes and ideas.
We're all about eating great food while staying on track here at Just Short of Crazy and we invite you to join us on our journey to lose weight while eating good.
Last-Minute Dinner Tips and Ideas:
Keep pantry and freezer stocked with the following for last-minute meals:

crushed tomatoes
tomato paste
chicken stock
pasta
onion
carrots
garlic
ground turkey
mixed frozen vegetables
frozen cauliflower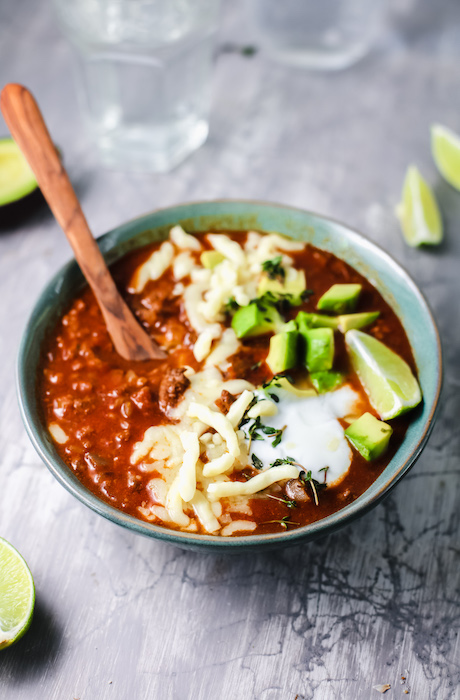 Weight Watchers Turkey Chili Points
Recipe as directed: 2 Weight Watchers points
Add additional Weight Watchers Points for each optional ingredient:
Fat-Free Mozzarella Cheese: 1/4 cup = 0 points
Sour Cream: 2 tbsp = 3 points
Avocado: 1/4 = 3 points
Lime Juice: 0 Points
Thyme: 0 points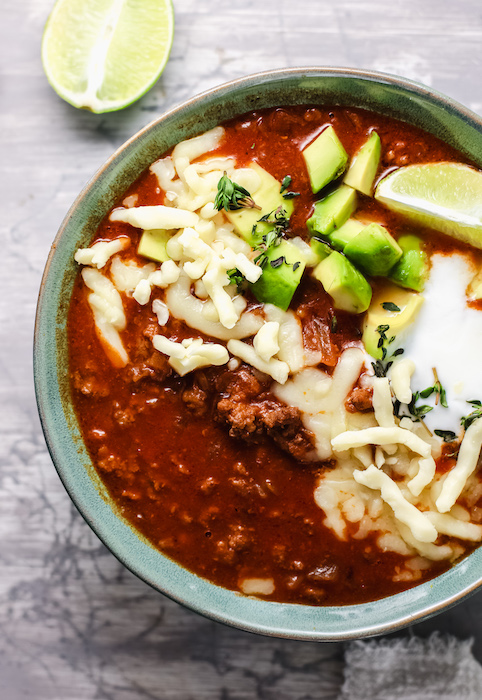 Serves: 6
WW Points per Serving: 2
Best Turkey Chili Recipe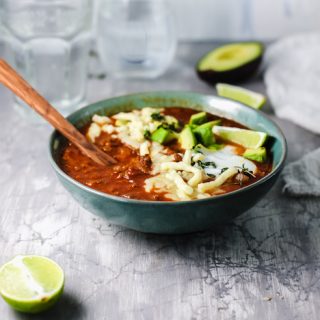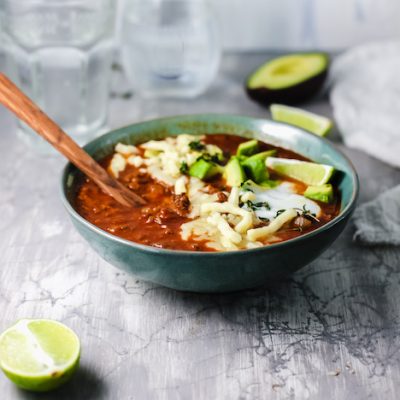 Serves: 6
WW Points per Serving: 2
Ingredients
2 Tbsp olive oil
1 Onion, chopped
2 Garlic cloves, minced
1 pound extra lean ground turkey
1 Tbsp brown sugar
1 Tbsp paprika
1 Tbsp chili powder
½ Tbsp cumin
1 Tsp Italian seasoning
½ Tsp oregano
Salt and pepper to taste
3 Tbsp tomato paste
2 Cups beef broth
28 oz crushed tomatoes
Optional Toppings: Cheese, sour cream, avocado, lime juice, and thyme as optional toppings
Note: Some optional toppings can increase the number of points per serving.
Instructions
Heat olive oil in a dutch oven or medium heat. Add onion and cook for 5 minutes or until soft and transparent. Add ground turkey and cook until just browned. Add garlic and cook for an additional minute.
Add brown sugar, tomato paste and spices and stir to combine. Pour broth and stir making sure you scrape any brown bits from the bottom. Stir in the crushed tomatoes and bring to a gentle simmer.
Cook for 2 hours or until the chilly is thick and the turkey is tender.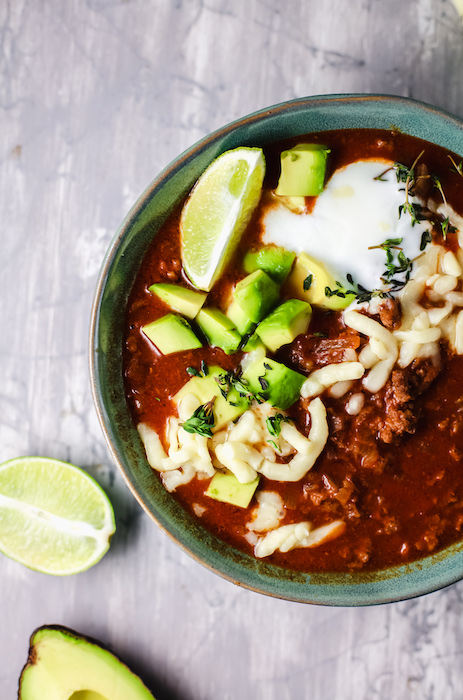 Pin Weight Watchers Best Turkey Chili Recipe to Pinterest