Anything that can be made in the Insta Pot gets my vote and this stuffed pepper soup is sure to tempt your tastebuds. SO much easier that making stuffed peppers, in my opinion.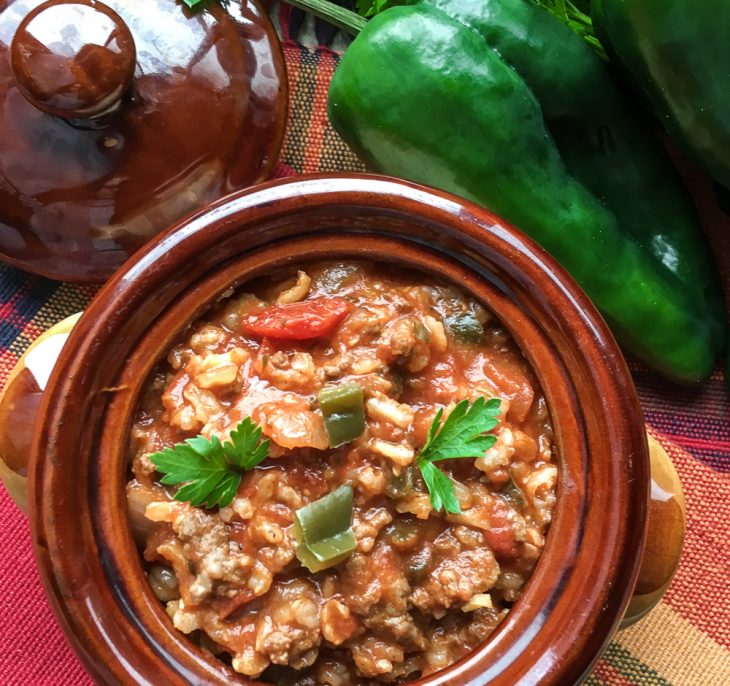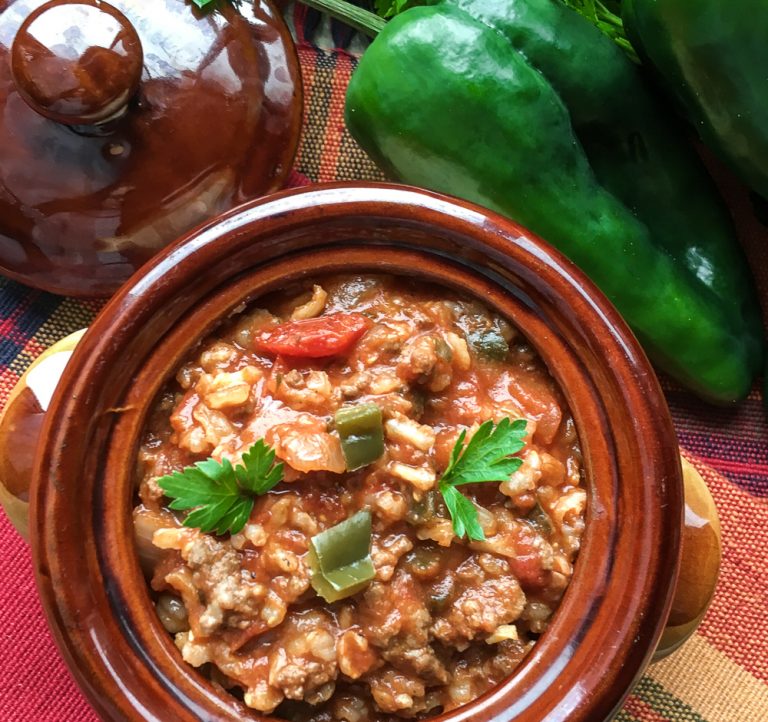 Stuffed Pepper Soup Recipe
Prep time: 15 minutes
Active cook time: 25-30 minutes (+ time to reach pressure + 10 minutes natural release)
Serves: 6
Weight Watchers Freestyle Points: 7
Stuffed Pepper Soup Ingredients:
1/2 T. extra virgin olive oil
½ medium red onion, diced
2 large Poblano peppers, seeded and diced
2 t. garlic powder, minced
1 T. Italian seasoning
Sea salt and black pepper, to taste
2 lbs. extra lean ground beef
3½ c. beef or chicken broth, preferably organic
1 28-oz. can crushed tomatoes, with liquid
1 c. long-grain brown rice, uncooked
3 T. fresh parsley, chopped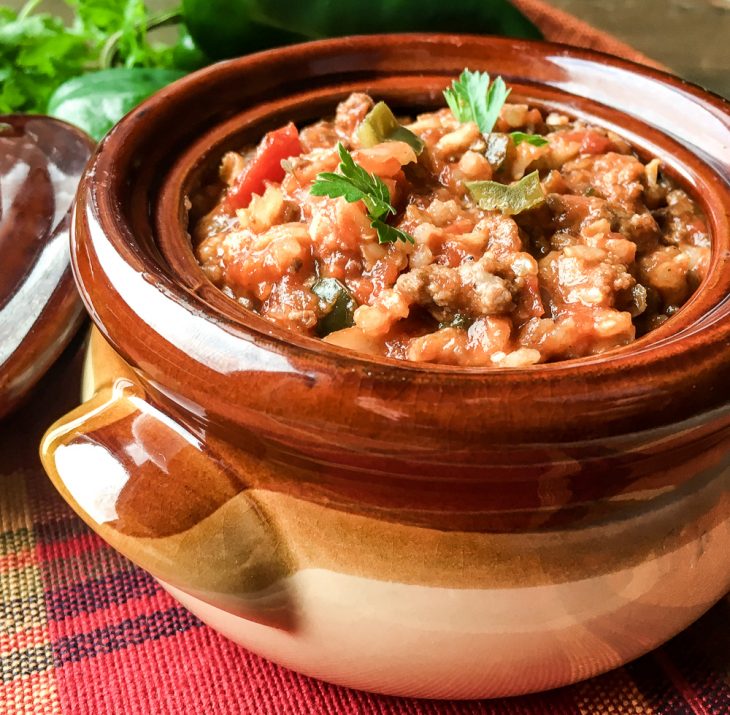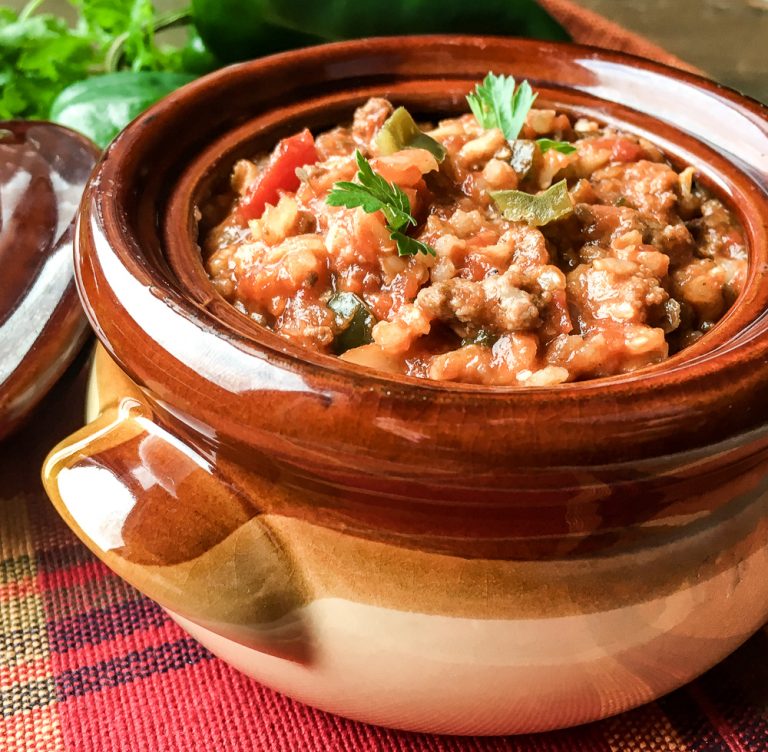 Stuffed Pepper Soup Directions:
Add olive oil to Instant Pot® and select the Sauté function. Set to high and once the display reads "hot," add red onion, Poblano peppers, garlic powder, and Italian seasoning.
Season with salt and black pepper, to taste, and cook, stirring continually, until the onions and pepper soften and develop a bit of color, approximately 4-5 minutes.
Transfer veggie mixture to a medium bowl.
Add ground beef and brown for 3-4 minutes, or until no longer pink inside, stirring occasionally. Turn the unit off and carefully drain any excess fat from the container.
Pour sautéed veggies on top of the browned beef.
Add broth, crushed tomatoes, and brown rice. Stir to combine and season with salt and black pepper, as desired.
Add the lid and set the pressure valve to "sealing." Select the "Manual" cooking option on the high setting and set cook time to 20 minutes.
When done cooking, allow the pressure to release naturally for 10 minutes, and then do a quick release for any remaining pressure.
To serve, transfer soup to individual bowls and garnish with fresh chopped parsley, if desired. Enjoy!
More Weight Watcher Recipes To Try:
Weight Watchers Recipes from Breakfast to Dessert
Easy Weight Watchers Instant Pot Recipes With Points
10 Weight Watchers Dessert Recipes
Pin To Pinterest