I was inspired to make these Snickers mini cheesecake after seeing a recipe for Snickers caramel cheesecake cookies.
Snickers and cheesecake are like two of my favorite things rolled into one so I had to try my own twist on these. Less cookie and more mini cheesecake.
I make my own graham cracker pie crust (mostly because I forgot to buy pre made crust), but you can save yourself a step, like I should have, and buy Keebler Graham Cracker Mini Pie Crust at the store.
Buying pre made crusts will save you a step and a bit of time.
A couple of disclaimers to start:
1. DO NOT make these if you are attempting to diet. Don't. Do. It.
2. I can not be held responsible if you eat all the mini cheesecakes in one day. My best advice, hide them or give them to the neighbors.
SNICKERS MINI CHEESECAKE RECIPE
This recipe makes approximately 12 mini cheesecakes.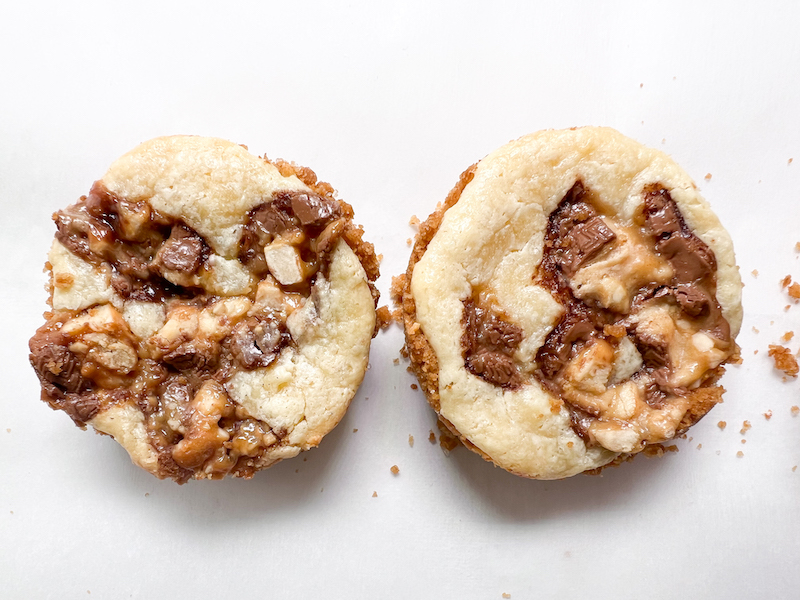 SNICKERS MINI CHEESECAKE INGREDIENTS
1 cup chopped Snickers Bars
1 1/4 cups graham cracker crumbs
1 tablespoons granulated sugar
2 1/2 tablespoons melted butter
1 8oz packages softened cream cheese
1/4 cup granulated sugar
1 egg
1/2 Tablespoon pure vanilla
2 Tablespoons caramel sauce, optional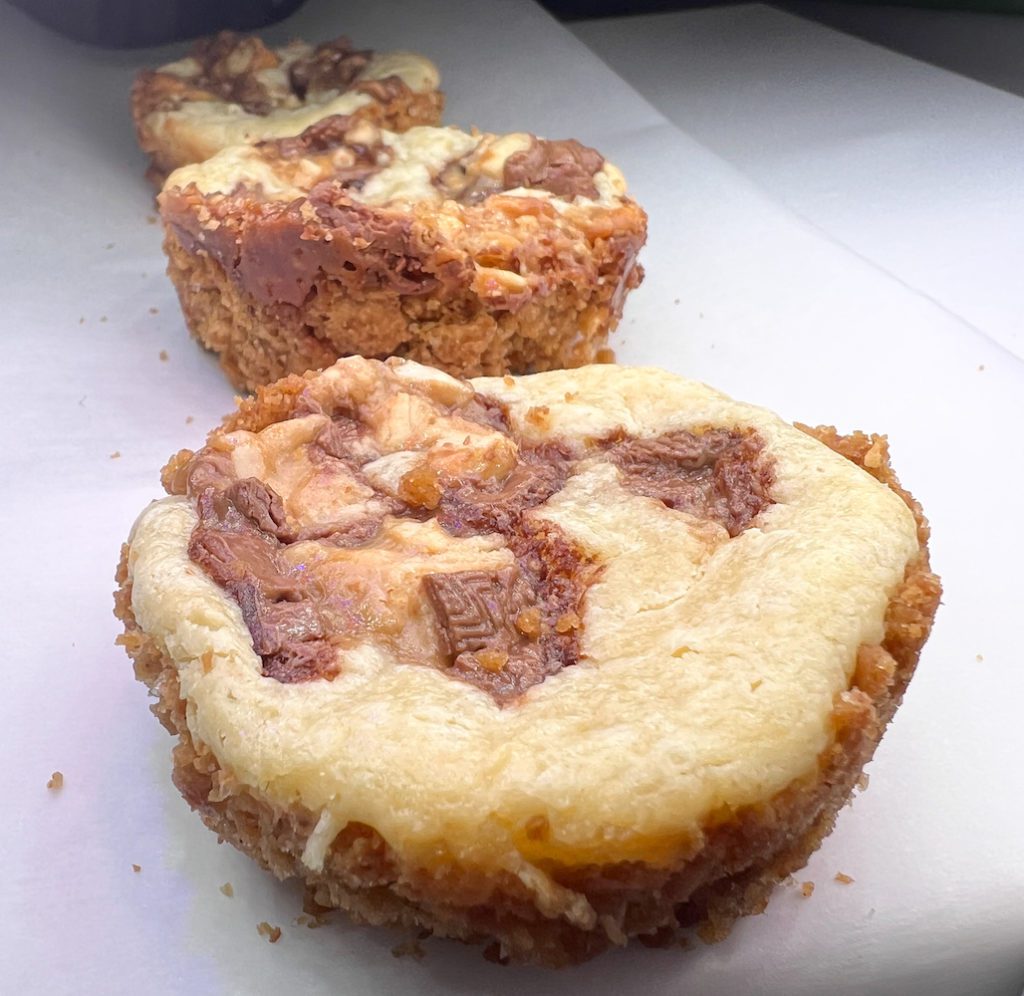 SNICKERS MINI CHEESECAKE DIRECTIONS
1. Preheat oven to 350 degrees.
2. Chop up the snickers into small pieces, set aside.
3. Mix the graham crackers, sugar, and melted butter together. Spoon some into each cupcake pan and press into the bottoms and sides. Place in oven and bake approximately 5 minutes, until slightly browned. Remove from oven.
4. Combine cream cheese, sugar, egg and vanilla. Mix until smooth and creamy. Add caramel sauce, mix until blended. Top each graham cracker crust with about 1 heaping tablespoon of mix (until almost full). Then top each one with snickers pieces.
5.Bake 18-20 minutes until centers are almost set. Let cool completely.
SNICKERS MINI CHEESECAKE BAKING TIPS
Tip: When they are still slightly warm run a knife around the edges to loosen from the pan to make removal easier)
Try to wait until they are completely cooled off to enjoy.
If there are any left be sure to store them in the fridge. These went FAST at our house.
Don't miss these other great dessert recipes
Aunt Ruth's Famous No Bake Cherry Dessert
Strawberry Pretzel Dessert Recipe
Bite Sized Twinkies Baked Alaska Recipe
Decadent Blueberry Cheesecake Pie
Pin This Recipe To Pinterest