Every year we used to have a big family gathering at Aunt Ruth's house. Each family brought a dish to pass, but the most anticipated dish of the day was Aunt Ruth's famous no-bake cherry dessert.
Seriously, I'm salivating just thinking about it! We could hardly wait for Aunt Ruth to pull this out of the fridge and start serving it.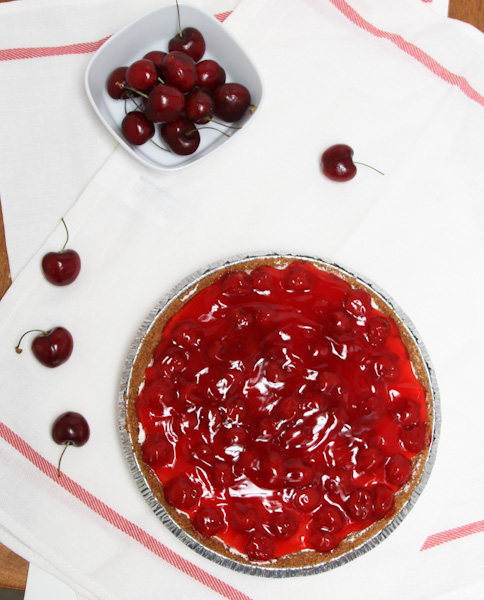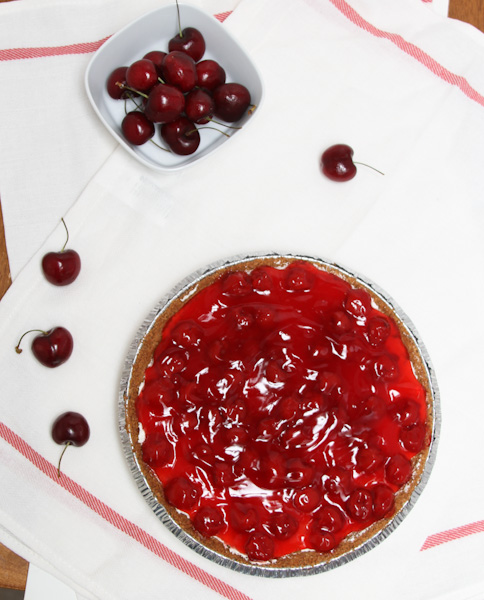 Sadly, we haven't had a family get together in quite a few years. However, Aunt Ruth kindly shared her recipe with me and now I make the dessert for special occasions and the family always is excited to see it make an appearance 😉
However, every time I make this dessert I think of Aunt Ruth and all the great times we had at those long-ago family get-togethers.
This no bake cherry dessert recipe will go fast so I recommend making a couple for your next event. The best things, besides tasting so great, is that its so easy to make.
Plus, the no-bake part of this recipe makes me very, very happy.
I'm sharing the recipe here because Aunt Ruth's Famous No-Bake Cherry Dessert recipe should be shared far and wide with the world so that everyone can enjoy this perfectly delightful dessert.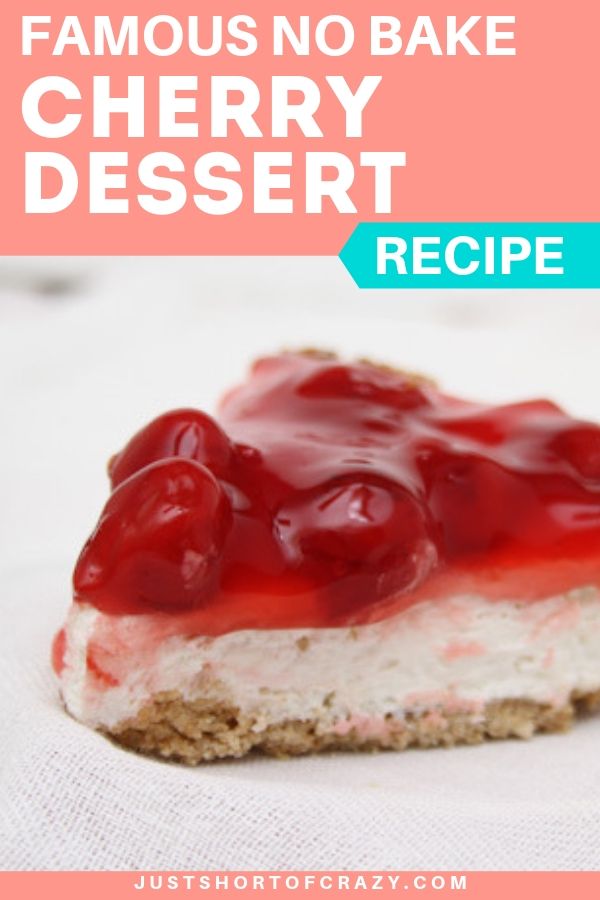 If you aren't a fan of cherries you could replace the cherries with strawberries or blueberries and it will still be perfect!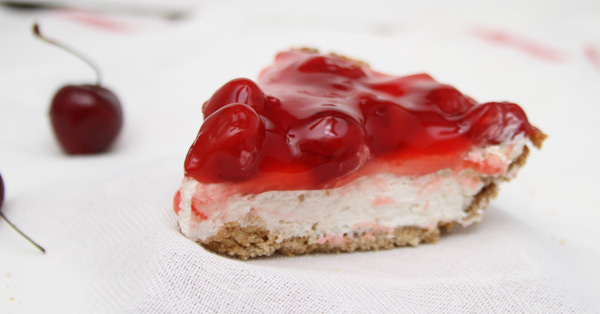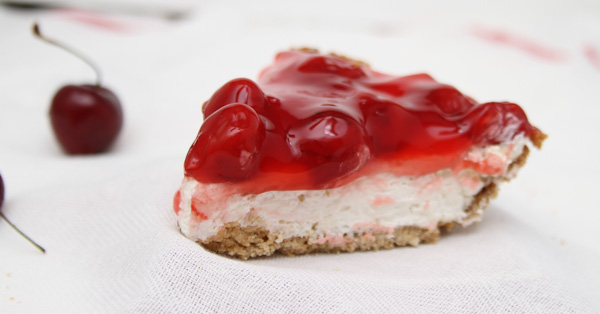 Aunt Ruth's Famous No Bake Cherry Dessert Recipe
Prep time: 15 mins
Total time: 15 mins
Aunt Ruth's Famous No Bake Cherry Dessert Ingredients
For the crust:
28-30 squares of graham crackers, crushed
3/4 cup butter, melted
1/2 cup sugar, either powdered or regular
For the pie:
2 cups cool whip
8 ounces cream cheese, at room temp
1/2 cup powdered sugar
1 teaspoon vanilla
30 ounces of cherry or fruit of your choice pie filling
Aunt Ruth's Famous No-Bake Cherry Dessert Instructions
Mix crushed graham crackers, melted butter, and sugar together. Press in 9×13 pan.
Mix cool whip, cream cheese, sugar, and vanilla together with a mixer until light and creamy. Spread over graham cracker crust.
Spread pie filling over the top. Chill well, overnight or all day.
Don't miss this Strawberry Pretzel No Bake Dessert
Pin Aunt Ruth's Famous Cherry Dessert to Pinterest