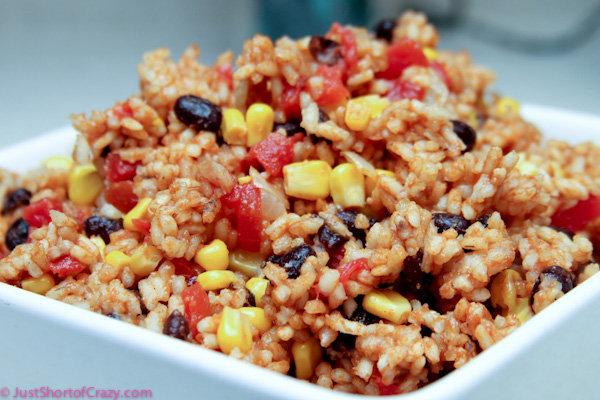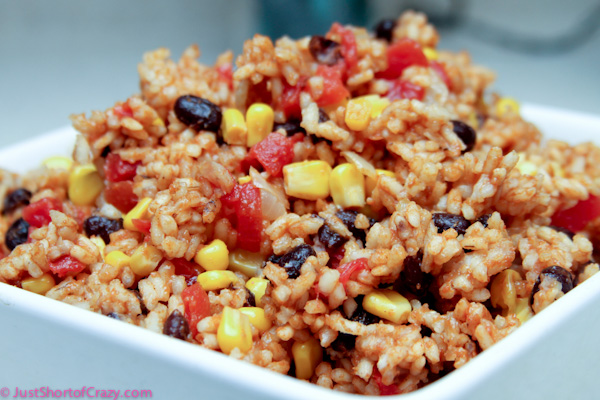 My sister first made this for us a couple years ago and we fell in love with it. It's so versatile and easy to make. Ever since then we always called it Dee's Mexican Rice. You can add chicken, steak or even more veggies. The one thing that never changes when I make this is that we always use Red Gold tomatoes, it just wouldn't be the same without them.
So, here's what you need–seriously, that is all (well, this and the taco seasoning I forgot to add to the photo). Love Red Gold Petite Diced tomatoes 🙂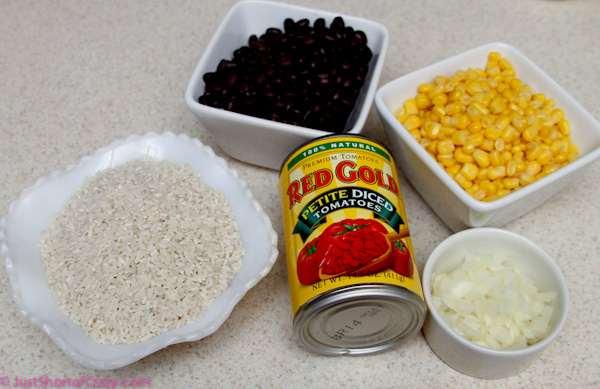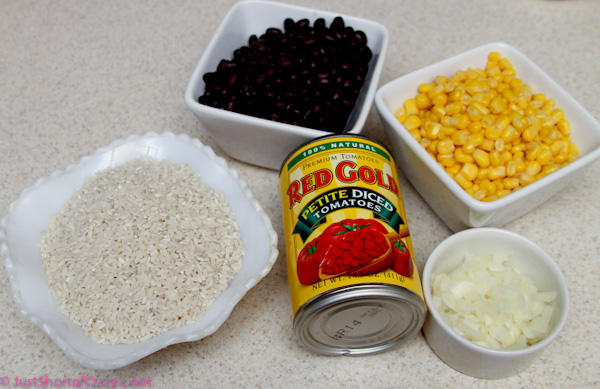 Mexican Rice Recipe
1 1/2 cups rice
1 packet taco seasoning
1 can black beans, rinsed
1 can corn
1 can of Red Gold tomatoes
1/8 cup finely chopped onion
Cook rice according to package directions. Add the packet of taco seasoning to the water before adding the rice. When rice is nearly done add black beans, corn, tomatoes and onion. Cook until heated through. Serve.