Homemade mac and cheese doesn't have to be a time consuming process. This easy slow cooker mac and cheese recipe lets you pour everything into the slow cooker and walk away until done.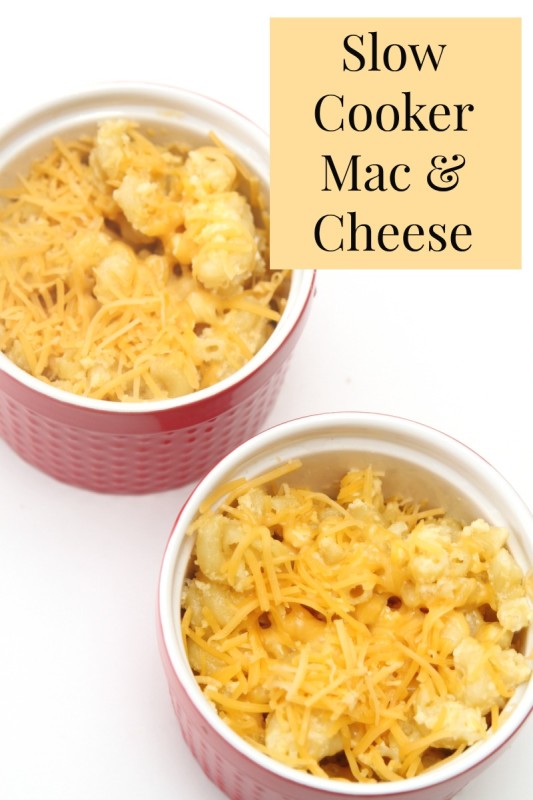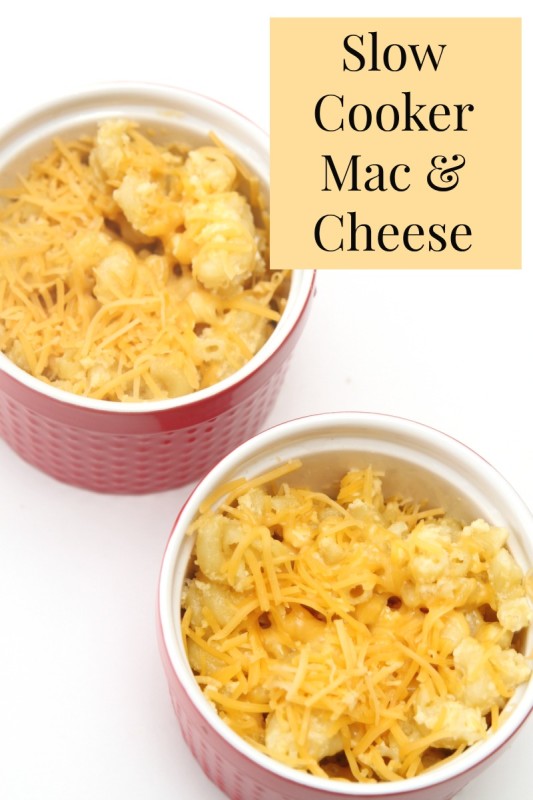 To make it a little more fancy you can top each dish of mac & cheese with crispy bacon crumbles and sliced green onion. That is one of my favorite ways to serve it.
If you don't feel like cooking bacon you can use pre-cooked bacon to save some time.
I really like that this is a dump and done recipe. It requires little effort on my end and I can rest easy knowing that dinner is done and I don't have to rush around making something at the last minute.
This can be used as a side dish or the entree. We use it either way depending on our mood. As a side dish I serve it with baked chicken. If it's the entree I serve it with a vegetable heavy salad.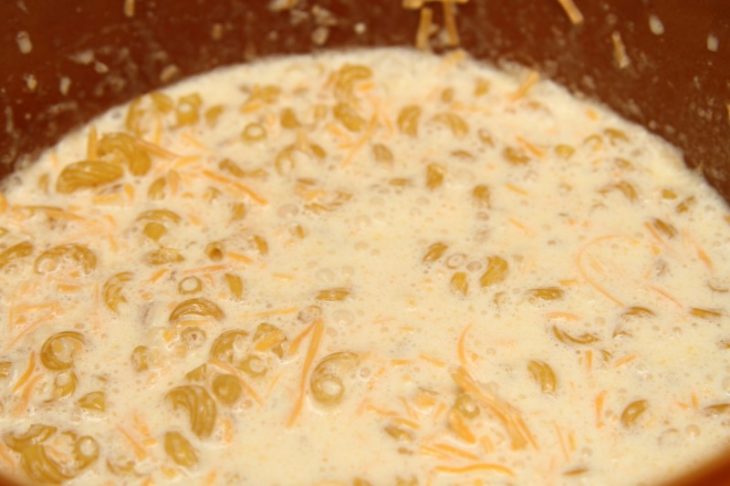 Keep this recipe in mind for those upcoming summer cookouts. This slow cooker mac and cheese recipe is also an easy dish to make and take with you to friends house for a barbecue or to a potluck.
Enjoy!
Slow Cooker Mac & Cheese Recipe
Author:
Ingredients
2 eggs
1 1/2 cups milk
12 ounce can evaporated milk
1/2 cup sour cream
8 ounces elbow noodles
4 cups shredded cheddar cheese
salt and pepper to taste
Cooking spray
Instructions
In a medium sized bowl whisk together eggs, milk and evaporated milk. Stir in sour cream, noodles, 3 cups cheese, salt and pepper.
Spray the inside of the slow cooker with cooking spray and then pour in mac and cheese mixture. Cover and cook on low for 5 hours, do not mix during cooking or take off lid to check on progress (I know you want to, but leave it put for at least 5 hours).
Serve immediately.
Pin To Pinterest: