Butternut squash soup is one of my favorites.
Sometimes the recipes look a little time consuming, but they are always worth it.
I'm sharing this delightful recipe because it includes a cider cream which is amazing!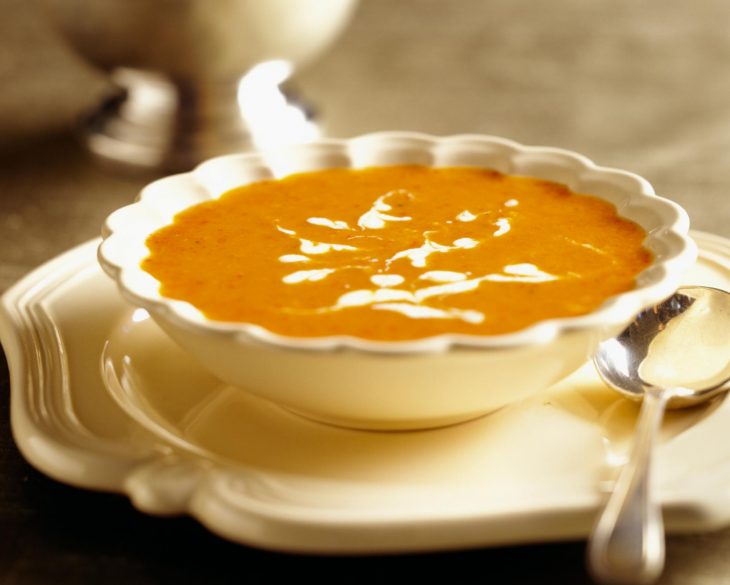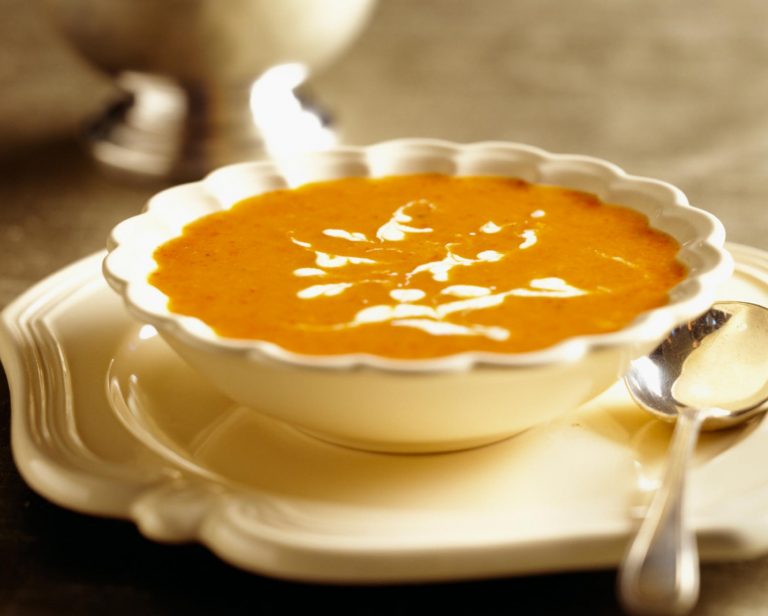 Prep time for the soup should probably take about 15 minutes.
Peeling butternut squash doesn't have to be difficult. I made a quick video to share how easy it is.
This recipe only makes enough for 2 so you'll want to double up if you're cooking for a family of 3 or more.
It's great for leftovers as well so make extra and have some for lunch the next day.
Butternut Squash Soup with Cider Cream
Author:
Ingredients
5 Tbsp. butter
2 1/2 lbs. butternut squash, peeled, seeded, cut into 1/2-inch pieces (about 6 cups)
2 cups chopped leeks (white and pale green parts only)
1/2 cup chopped peeled carrot
1/2 cup chopped celery
2 small Granny Smith apples, peeled, cored, chopped
5 cups chicken broth
2/3 cup lite sour cream
1/2 cup whipping cream
1 1/2 cups Apple Cider
2 Tbsp. Fresh Chives
2 tsp. Poultry Herb Blend
Directions
Melt butter in heavy large saucepan over medium-high heat.
Add squash, leeks, carrot, and celery; saute until slightly softened, about 15 minutes.
Mix in apples, and Herb Poultry Blend.
Add broth and 1 cup Cider and bring to boil.
Reduce heat. Cover and simmer until apples are tender, stirring occasionally, about 30 minutes.
Cool slightly.
Working in batches, puree soup in a blender. Return soup to pan.
Boil remaining 1/2 cup Cider in a heavy small saucepan until reduced to 1/4 cup, about 5 minutes. Cool.
Place sour cream in small bowl. Whisk in reduced cider. (Soup and cider cream can be made 1 day ahead. Cover separately and refrigerate.)
Bring soup to simmer. Mix in whipping cream.
Ladle soup into bowls. Drizzle with cider cream. Top with fresh chives.
Anytime is the perfect time for soup, be sure to check out more great delicious soups.