Another round of Locations Wines tasting with friends happened again and my friends were very happy to help me taste them and give their input on what they liked and didn't like.Locations Wines take grapes from a region and blends them together to create a wine that represents that area. I received another two shipments of wine from Locations. The first had Portuguese, French Rose, Italian, and our control bottle Oregon. My next shipment was for a virtual wine tasting with winemaker Dave Phinney and included France, Italy, and Spain. It's a rough job trying the Locations Wines but I'm happy to help you out by sharing what we discover as we go.
I'll just say, the Oregon continue to be our favorite. We enjoy the other wines, but Oregon still hits our number one spot.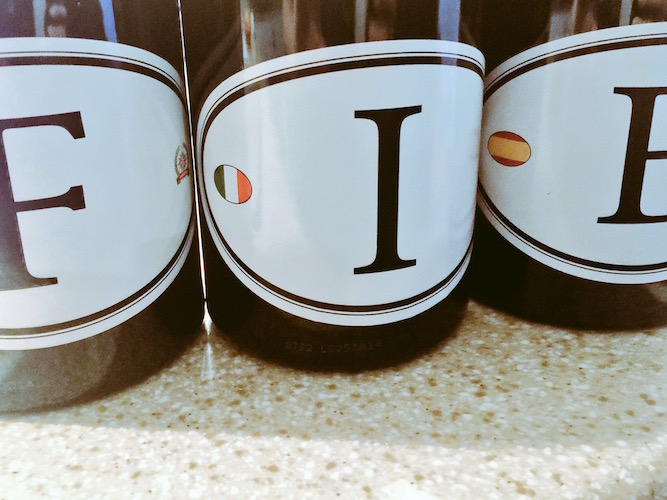 LOCATIONS WINE I4-Italian Red Wine
Straight from Italy this red wine blends grapes from two regions. There are over 2000 grape choices in Italy so Locations Wine had a heck of a job finding the best blend. I'm happy to say they succeeded. We really enjoyed wine from Italy and it easily falls into our top five favorite Locations Wines.
Score: 4/5
Comments Included:
Silky smooth at first sip.
No bite.
Complex flavor. It's intense, not a wine you take lightly.
There is a lot going on in this wine.
Winemakers Notes A vast array of aromas escape the glass—black cherry, nutmeg, cinnamon, and cured meat—which are complemented by shades of sandalwood, vanilla, balsa and evergreen. e entry is silky smooth with a textured mid-palate of velvety fig, blueberry jam and soft oak. A hint of sea salt on the finish is rounded out with a mouthfeel that fades slowly.
LOCATIONS WINE  F5 Rose-Frech Rose Wine
Straight from the south of France this is 100% Grenache. A lightweight wine that is perfect for a hot summer day and a lovely wine to enjoy while sitting at the lake watching the sunset.
Score 3/5
Comments included
I don't mind it
Wish there were more fruit flavors
I like it, will be perfect for summer
Winemakers Notes In the glass, an appearance of Himalayan salt opens with a nose of gardenias and early harvested stone fruit. A fresh entry leads to a honeysuckle mousse with hints of peaches and cantaloupe encompassing a dry minerality. e finish is memorable with a slight brininess reminiscent of the Himalayan sea salt hue.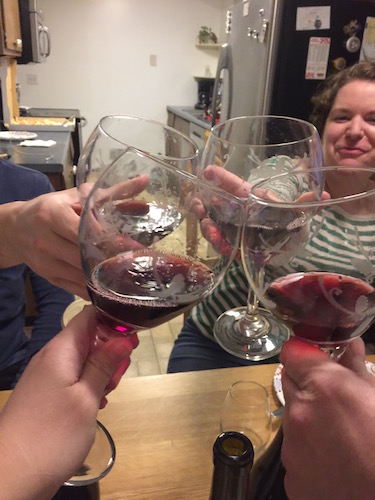 LOCATIONS WINE  P4-Portuguese Red Wine
Another blend using two varietals from two regions in Portugal. This is my first time trying a Portuguese wine and I wasn't disappointed. We enjoyed the wine from Portugal. It's not necessarily one we would buy but it's definitely one we would enjoy if it was offered to us.
Score 3/5
Comments included
Sharp on the finish
Not sure how I feel about it. I'm not sure I like the finish
It's fickle, sharp
Winemakers Notes e glass opens with a triple layered aroma of savory peppercorn and cocoa, jasmine flowers, and black fruit. e immediate dark chocolate structure provides the canvas on which black cherries, roasted lamb, and exotic spices intermingle. e wine finishes with the tapering dark chocolate structure and culminates with hints of vanilla.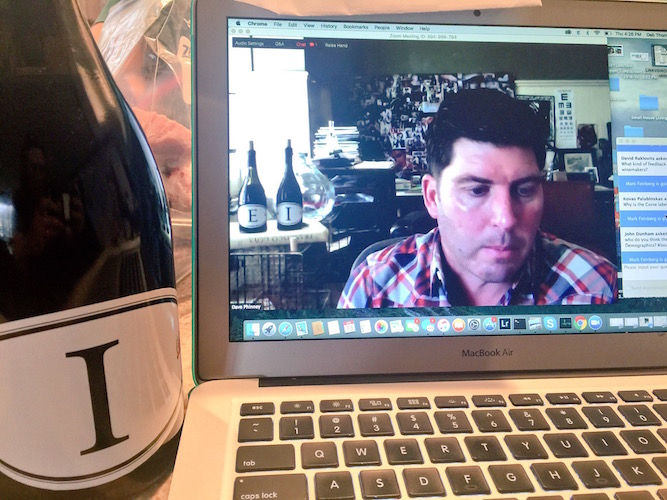 The next few wines were enjoyed during a virtual wine tasting with winemaker Dave Phinney, the genius behind Locations Wines.
LOCATIONS WINES E4-Spanish Red Wine
This one was definitely a favorite and came really close to bumping out Oregon as our favorite. A blend of four grapes sourced from five regions this is a heavier, full-bodied wine that we thoroughly enjoyed.
Score 4.5/5
Winemakers Notes e wine presents a dark, polished amethyst with aromatic notes of white pepper, tobacco, and black currant emerging from the glass. A silky mouthfeel with a palate of dark plums, black raspberry, and hints of French vanilla closes with subtle tart black cherry and a lengthy, structural finish.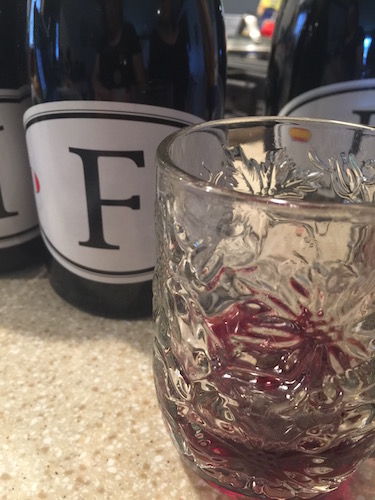 LOCATIONS WINES F4-French Red Wine
Didn't love as much as the wine from Spain but I didn't have any problem enjoying a couple glasses. I mean, it feels impossible to dislike any grapes from France. Fruity flavors that is easy on the palate and doesn't have awful tannins.
Score 4/5
Winemakers Notes A dominant nose of raspberry, rhubarb, and wild strawberry are complemented by savory aromas of humid tobacco, lavender and rose petal. An immediate entry of cranberry and other red fruit leads to a touch of savoriness. e wine is fresh and lively with great acidity and approachable tannins.
What I'm learning about Locations Wines is that they are all very enjoyable. There are some we like more than others but overall we enjoy all of them.