Keto has been all the rage for a while now, but what if you just don't wan to struggle with counting out all those macros or keeping track of every single bite. Trust me, I get it. I'm so not the person that tracks everything religiously yet I've still managed to lose 75 pounds. I think the Dirty, Lazy, Keto Cookbook might have been written just for me.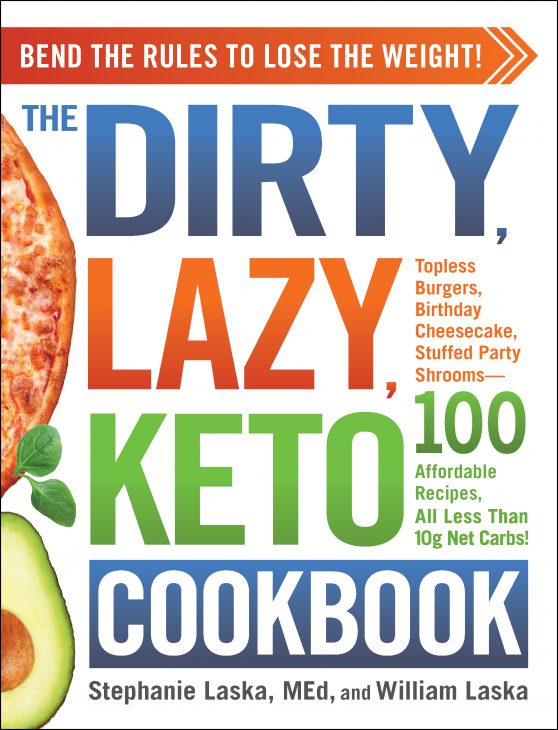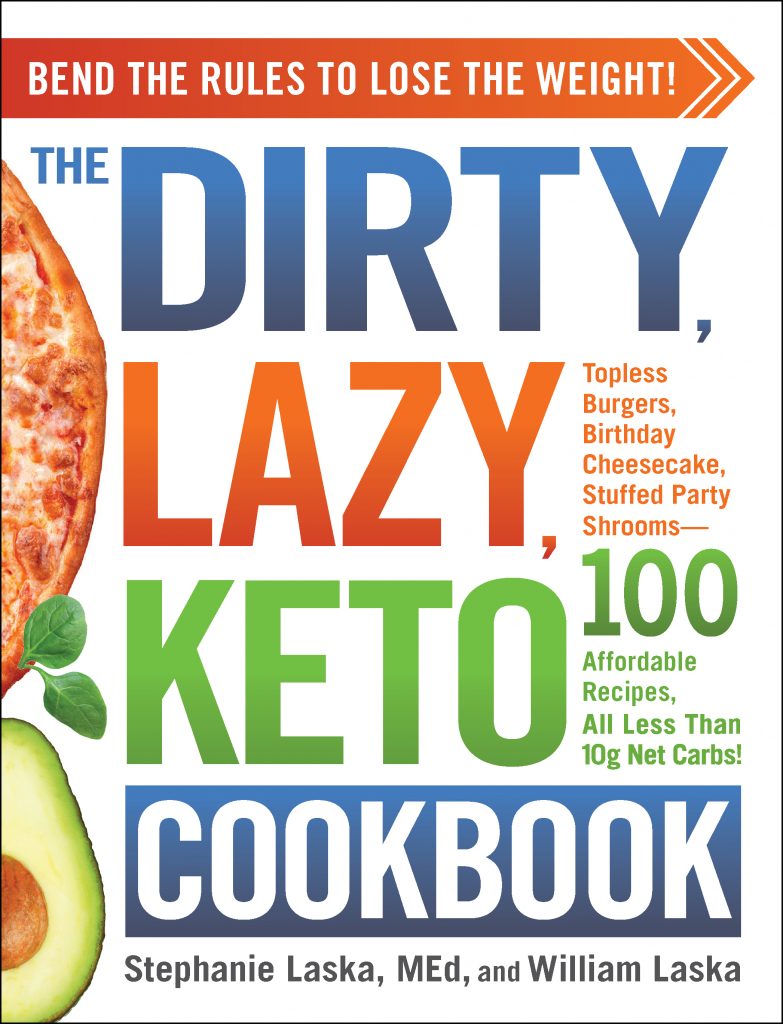 Well, me and everyone else that needs to keep mealtimes and weight loss simple. Authors Stephanie and William Laska have put together 100 affordable recipes that are all less than 10g net carbs!!
That is fantastic. I love that they have done the heavy lifting and I just have to pick a recipe and not think about points or carbs or anything besides cooking and enjoying.
I like that the authors break down what Dirty, Lazy, Keto is and include quick reference charts. This helps make things to much easier when I'm planning out my own recipes and meals.
From the cookbook, I bring you Purple Eggplant Lasagna. Be sure to grab your copy from Amazon or your favorite bookseller.
Excerpted from The DIRTY, LAZY KETO Cookbook by Stephanie Laska and William Laska. Copyright © 2020 by Stephanie Laska and William Laska. Photography by James Stefiuk. Used with the permission of the publisher, Adams Media, an imprint of Simon & Schuster, Inc. All rights reserved.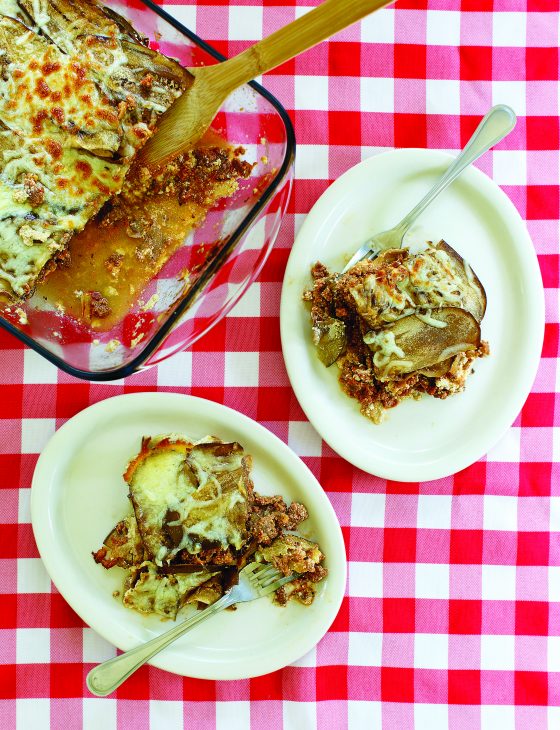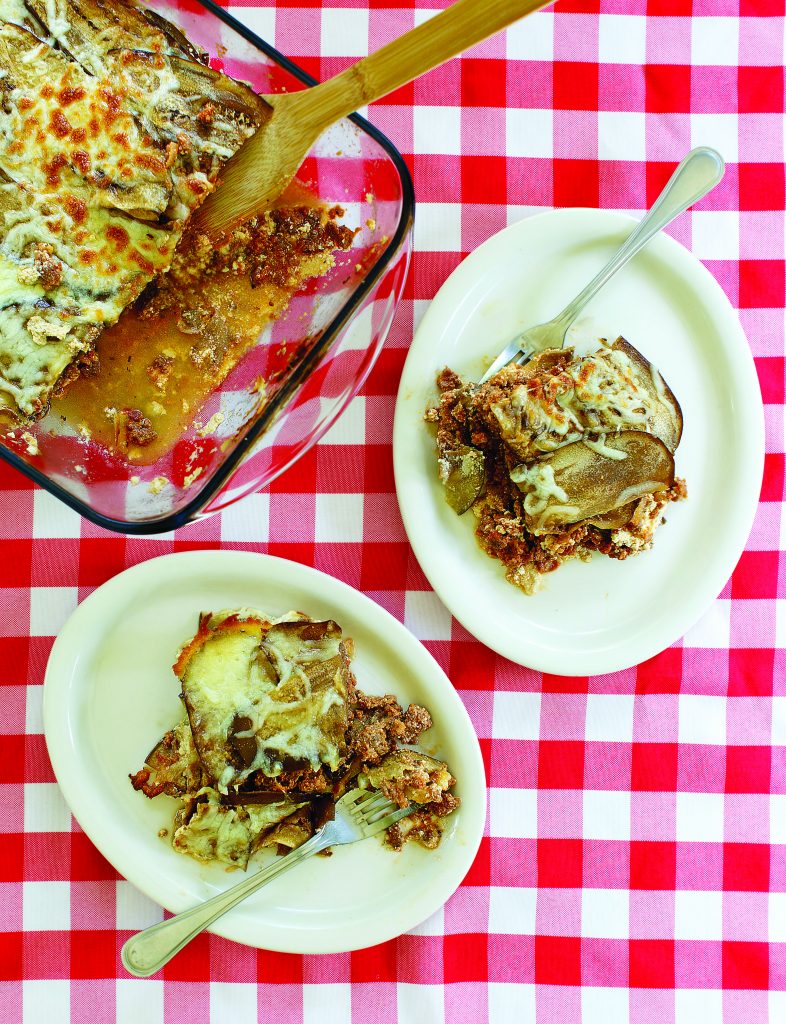 PURPLE EGGPLANT LASAGNA
This comforting, hearty dish is best enjoyed during the winter months. A casserole-style meal like this warms the soul as well as your home while it's cooking.
When I'm feeling blue or a little down because it's cold outside, Purple Eggplant Lasagna fills a culinary hole in my heart. Food might not equal love, but sometimes its warmth hits the right spot.
PREP TIME: 30 MIN
COOK TIME: 60 MIN
NET CARBS: 5
SERVES: 10
Purple Eggplant Lasagna Ingredients
1 pound lean ground beef
1⁄2 medium onion, peeled and chopped
1⁄4 cup dried parsley
1 cup no-sugar-added pasta sauce
1 pound whole milk ricotta cheese
1 large egg, whisked
1⁄8 teaspoon salt
1⁄8 teaspoon black pepper
1 large eggplant
2 cups shredded whole milk mozzarella cheese, divided
Purple Eggplant Lasagna Directions
1. Preheat oven to 350°F. Grease a 13″ × 9″ casserole dish.
2. In large skillet over medium heat, brown beef 10–15 minutes until cooked thoroughly. Drain fat. Add onion and parsley and cook 2–3 minutes until soft. Add pasta sauce and bring to boil while stirring frequently (3–5 minutes). Turn off heat.
3. In a medium bowl, mix ricotta cheese and egg and then season with salt and pepper.
4. Cut unpeeled eggplant lengthwise in thin slices no more than 1⁄8″ You should have enough for two complete layers in your baking dish.
5. In the casserole dish, add 1⁄4″ thin layer of ricotta cheese mixture to prevent eggplant from sticking. On top of ricotta layer, make an even layer of half the eggplant slices.
6. Spread a layer of half of the remaining ricotta cheese mixture. Next, spread 1 cup mozzarella cheese, then half of the meat/ pasta sauce, the rest of the eggplant, followed by the rest of the ricotta mixture and leftover meat mixture. Finally, top with remaining 1 cup mozzarella cheese.
7. Cover dish with foil. Bake 40 minutes. Remove the foil and cook an additional 5 minutes to brown cheese.
8. Let cool 15 minutes, then cut and serve.
PER SERVING:
CALORIES 250
FAT 14G
PROTEIN 21G
SODIUM 381MG
FIBER 3G
CARBOHYDRATES 8G
SUGAR 3G
Purple Eggplant Lasagna Tips & Options
Eggplant skin will soften as it cooks.
Microwave the thinly sliced eggplant prior to making the lasagna (about 3–4 minutes) to prevent your final product from tasting "woody."
Add cooked Italian sausage to your sauce to increase protein.
Vegetable lasagna tends to become a bit more "watery" than traditional noodle lasagna. Rest assured, the excess liquid dissipates with subsequent reheating.
Make this dish vegetarian by omitting meat or substituting tofu for beef.
About Dirty, Lazy, Keto Cookbook
You don't have to be perfect to be successful at weight loss—now you can bend the rules and still lose the weight.
If your version of the keto diet includes a Diet Coke, low-carb beer, or the occasional chocolate-covered protein bar, The DIRTY, LAZY, KETO Cookbook is your roadmap for results.
Bestselling author Stephanie Laska explains her flexible, honest, and real-world approach to losing weight with the keto diet and inspires you to cook your way to weight loss, maintenance, and beyond whether you're a beginner or experienced keto veteran.
Including 100 recipes that are under 10 net carbs per serving, The DIRTY, LAZY, KETO Cookbook presents affordable, traditional, and most importantly recognizable recipes to guide you on your weight loss journey.
All of the ingredients can be found at discount grocery stores—nothing fancy here! Within these relatable and unique recipes, there are meals for picky eaters, fancier meals for guests, and some that are vegetarian "ish" (don't contain meat, but may contain dairy or eggs).
And with simple, stress-free instructions that require no cooking experience, there's no excuse not to cook.
The DIRTY, LAZY, KETO Cookbook empowers you to keto your own way. The recipes in this judgment-free cookbook support you on your unique path to realistic and sustainable weight loss, not perfection.
Pin Purple Eggplant Lasagna to Pinterest