Ghost hunting in Alton, IL, American's Most Haunted Small Town, can change the mind of even the most skeptical person.
K2 meter in hand I slowly open the door and tentatively step into the pitch-black room. Eyes on the meter and also darting around, I take a deep breath, slowly let it out, and wait.
After hearing many ghost stories my imagination runs wild and I hear every little noise.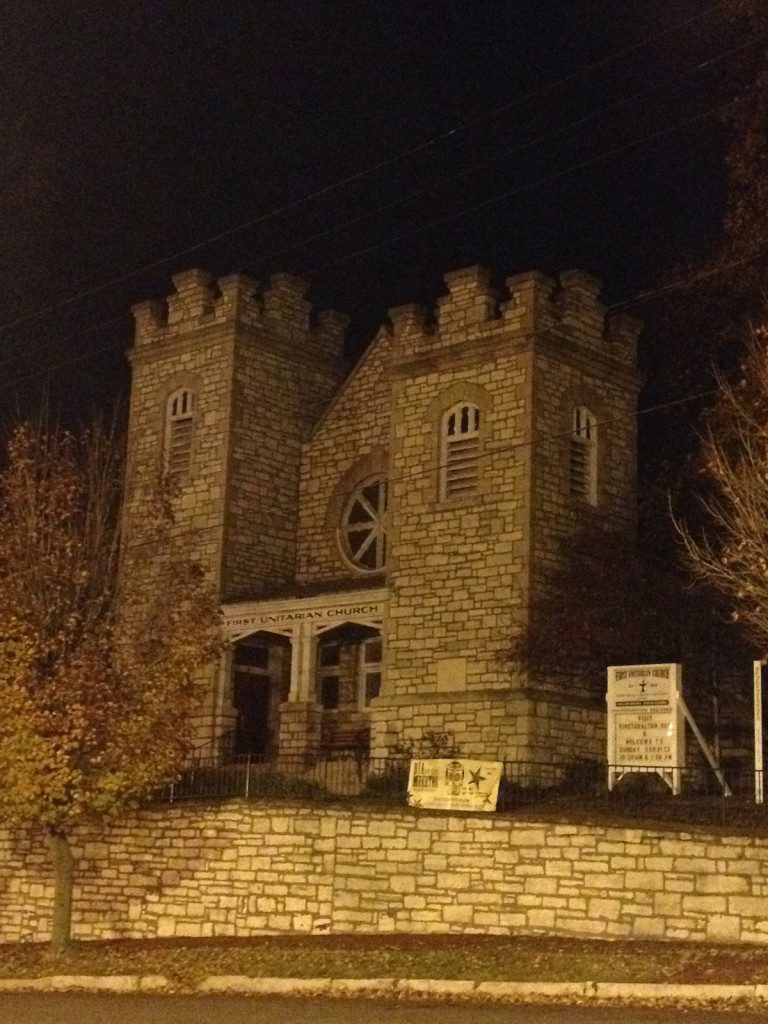 My co-hunter, who is standing just a bit too close, grabs my arm with a loud "what's THAT?" at a small noise coming from the bathroom.
Of course, her freaking out is setting my nerves a little more on edge.
In the end, the noise turns out to be nothing and we move along to another room.
I've had a few ghostly experiences, but I still remain pretty skeptical and always try to explain away most phenomenon.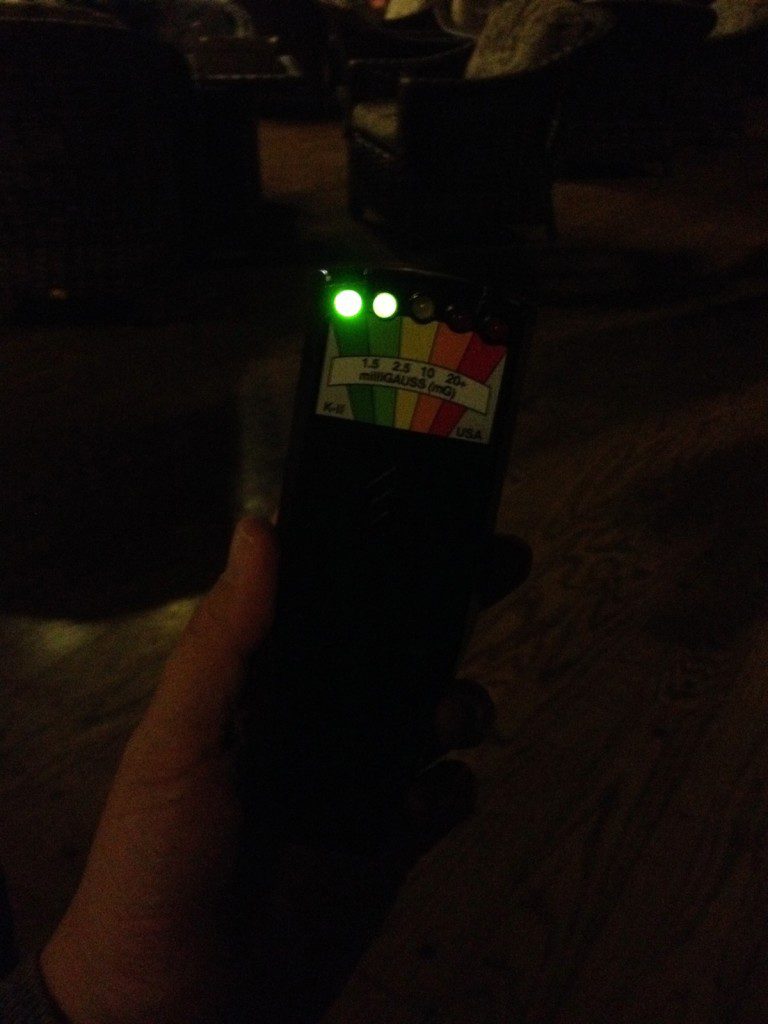 Why Is Alton So Haunted?
It's really no surprise that the town of Alton has so much paranormal activity.
Tragedies aren't the uncommon factor for Alton, but what makes Alton unique is its location on top of a limestone foundation and the convergence of three major rivers; Mississippi, Missouri, and Illinois.
Both limestone and water are believed to be conduits that keep energy tied to a location. Whether you believe or not there is no denying that something is happening in Alton, IL.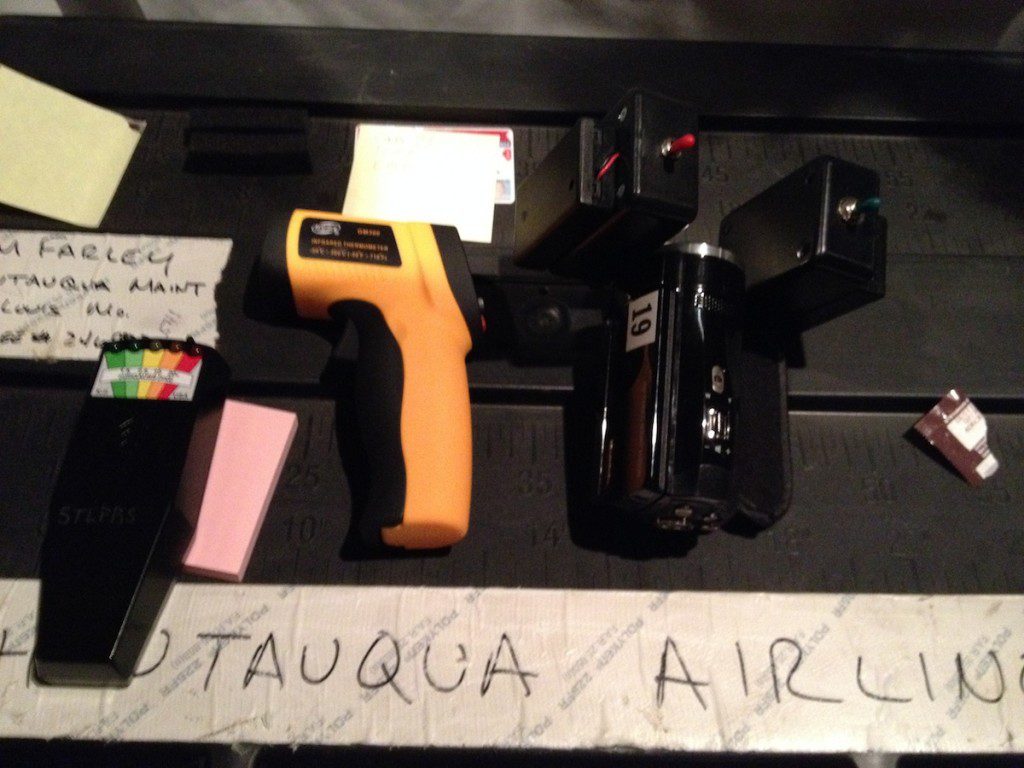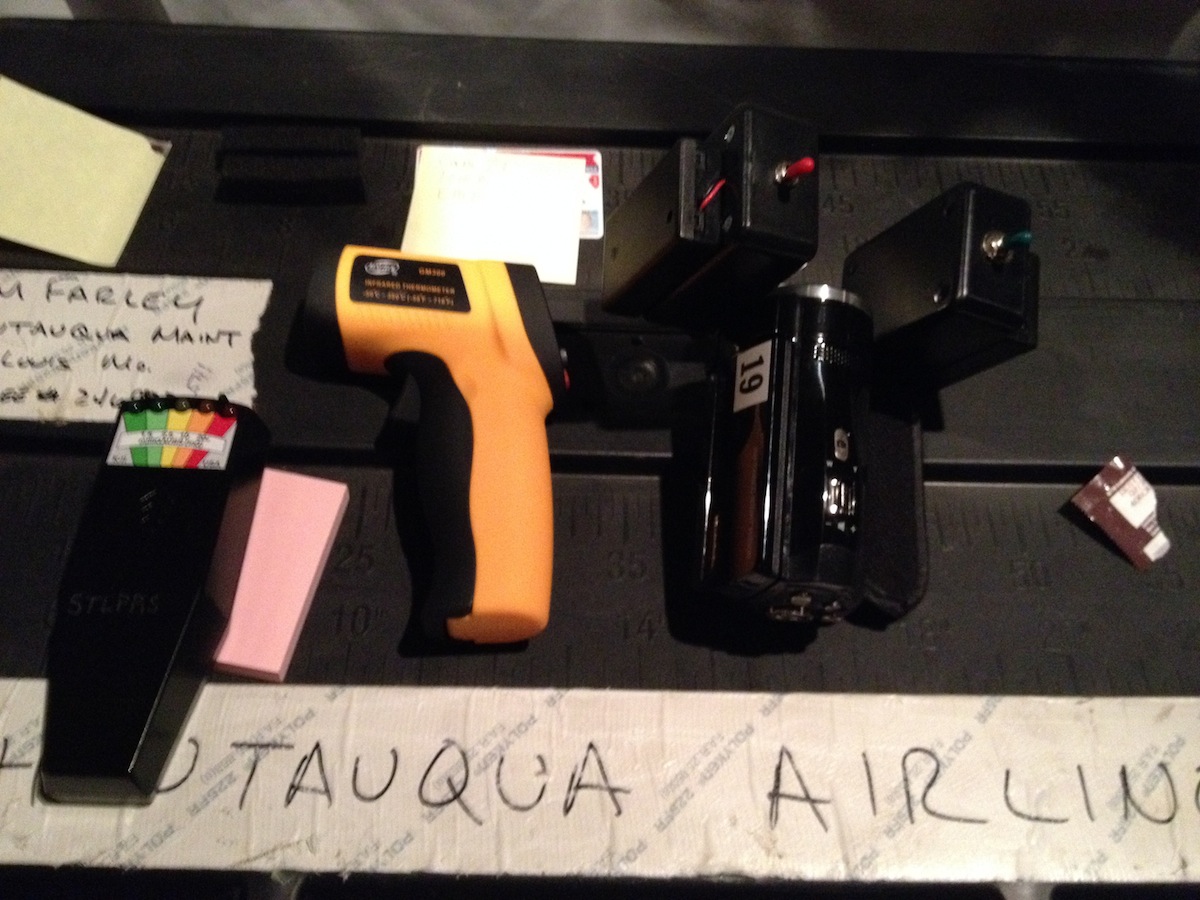 GHOST HUNTING TIP #1: Turn off cell phone during investigations and tours. Your phone can interfere with the reading on a K2 meter.
Year-Round Ghost Tours
Alton offers a variety of tours and investigations throughout the year.
You don't have to wait until October, when most ghost tours happen, to experience Alton's spine-tingling ghostly side.
During my visit, I went on 2 ghost tours, attended a ghost investigation, visited the museum of torture devices and talked to locals about their experiences.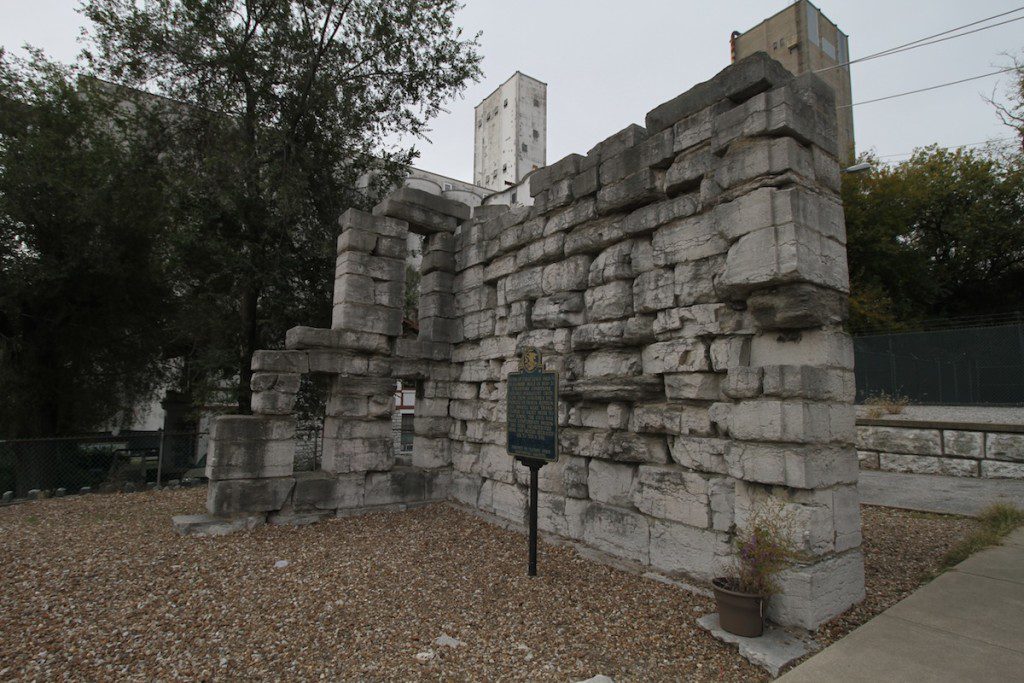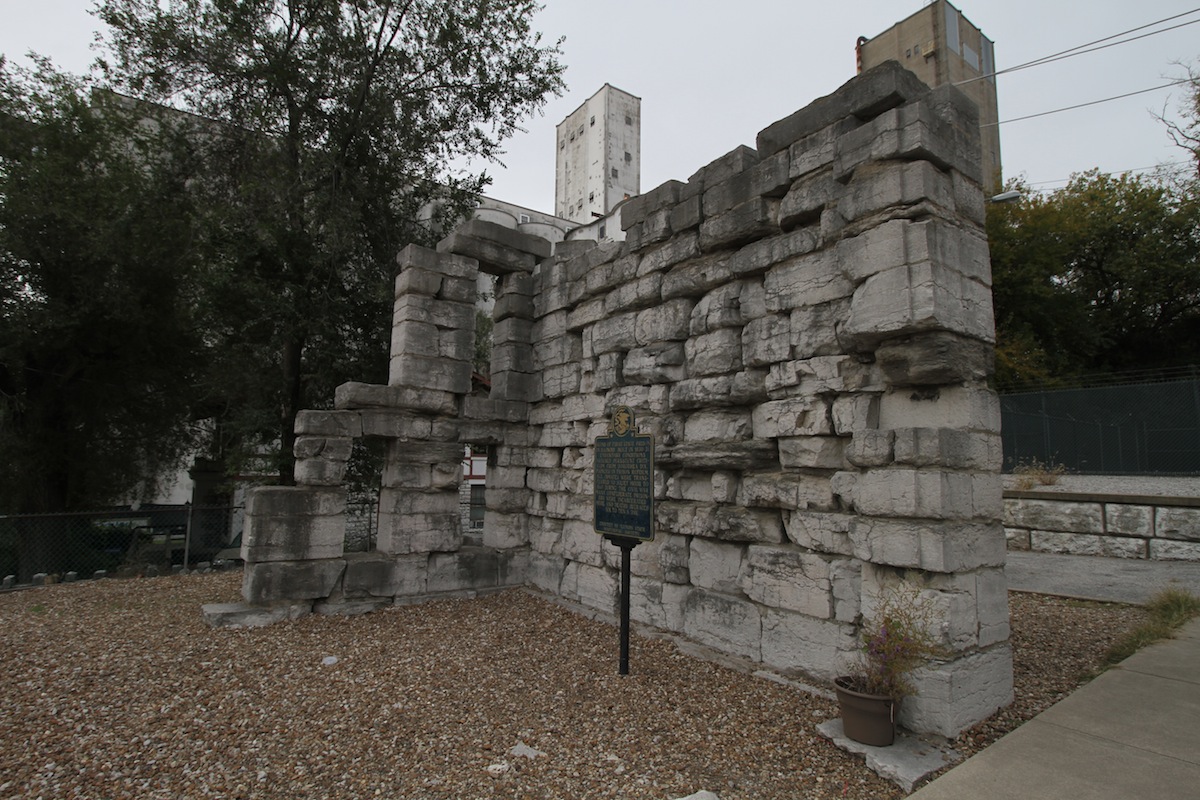 Creeping through old buildings, walking the streets, listening to haunted tales, wandering through a cemetery at night and, on occasion, jumping at the odd noises made it the ultimate ghost adventure.
I, personally, didn't see anything paranormal during the tours, however, there were a few times that the hair raised on the back of my neck and my spidey senses went to high alert.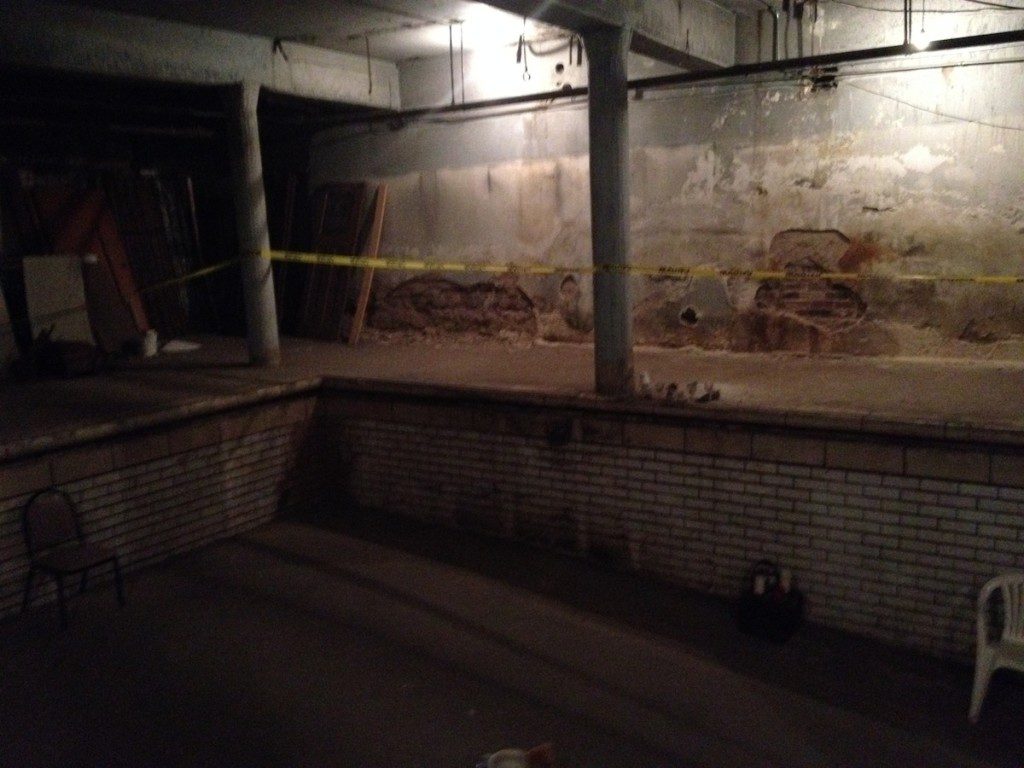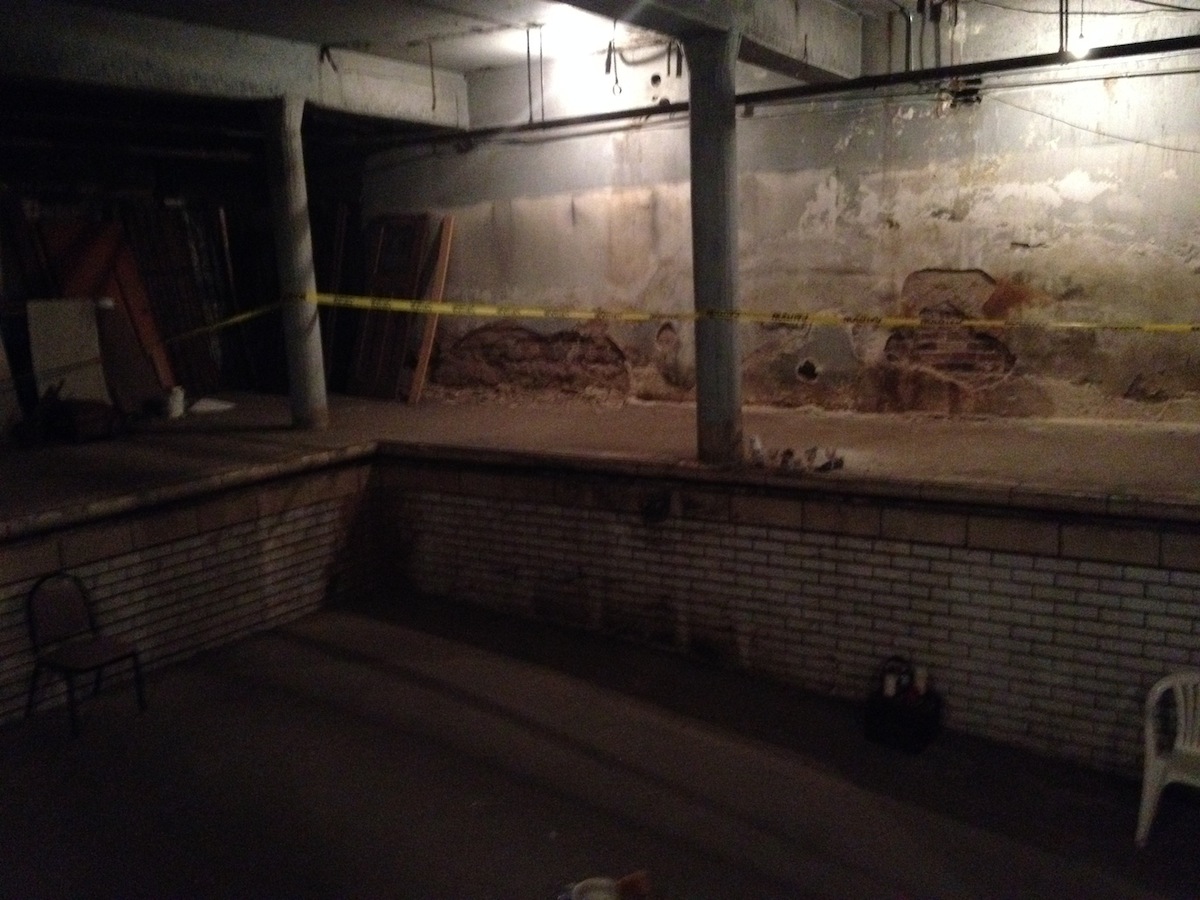 GHOST HUNTING TIP #2: When attending a group tour always try to be towards the front of the group.
Each of the tours offered something different and I highly recommend taking a few of the tours.
The Alton Hauntings walking tour will require climbing up and down some steep hills so you'll want to be in fair physical condition in order to join this tour.
We walked around the streets of Alton and listened to tales about war prisoners, the underground railroad and haunted experiences that take place in and around town.
GHOST HUNTING TIP #3: Don't attend a tour expecting to see something. Go with an open mind and just plan on having a great time!
My favorite stop on the Alton Hauntings walking tour was our last stop at the First Unitarian Church.
There is just something extra creepy about a haunted church. Sitting in the dark we listen as the tour guide shared experiences that have happened to others.
Even though I didn't have any experiences on the Alton Hauntings walking tour I really enjoyed it and would recommend it to friends looking for a way to learn about Alton's other side.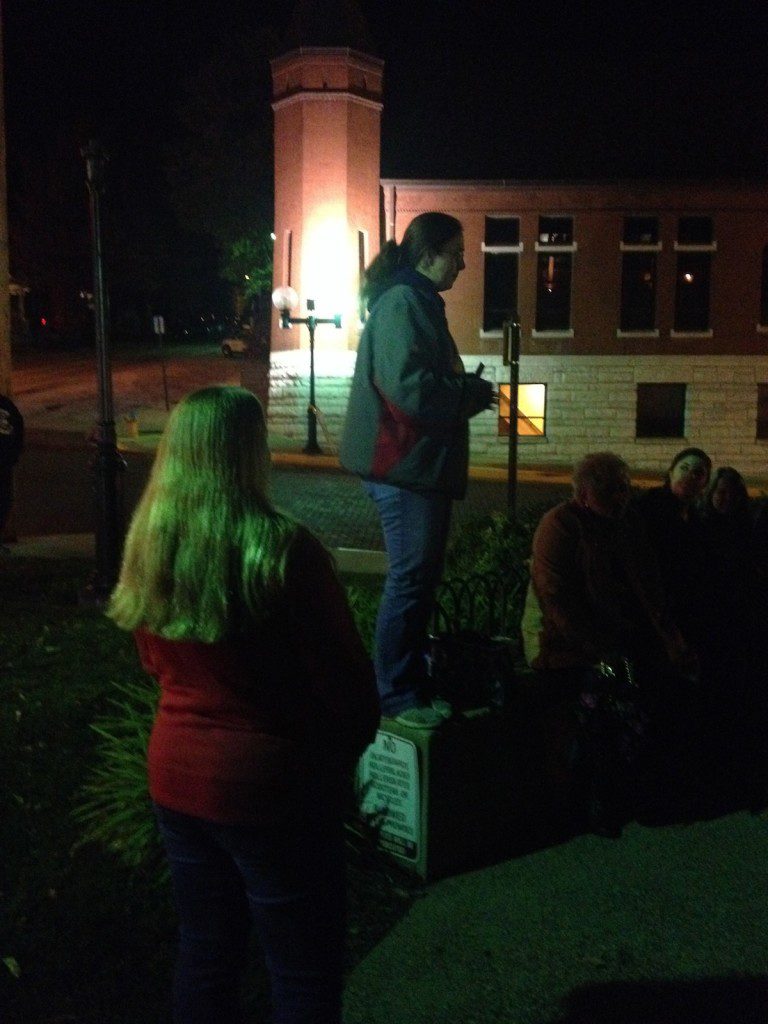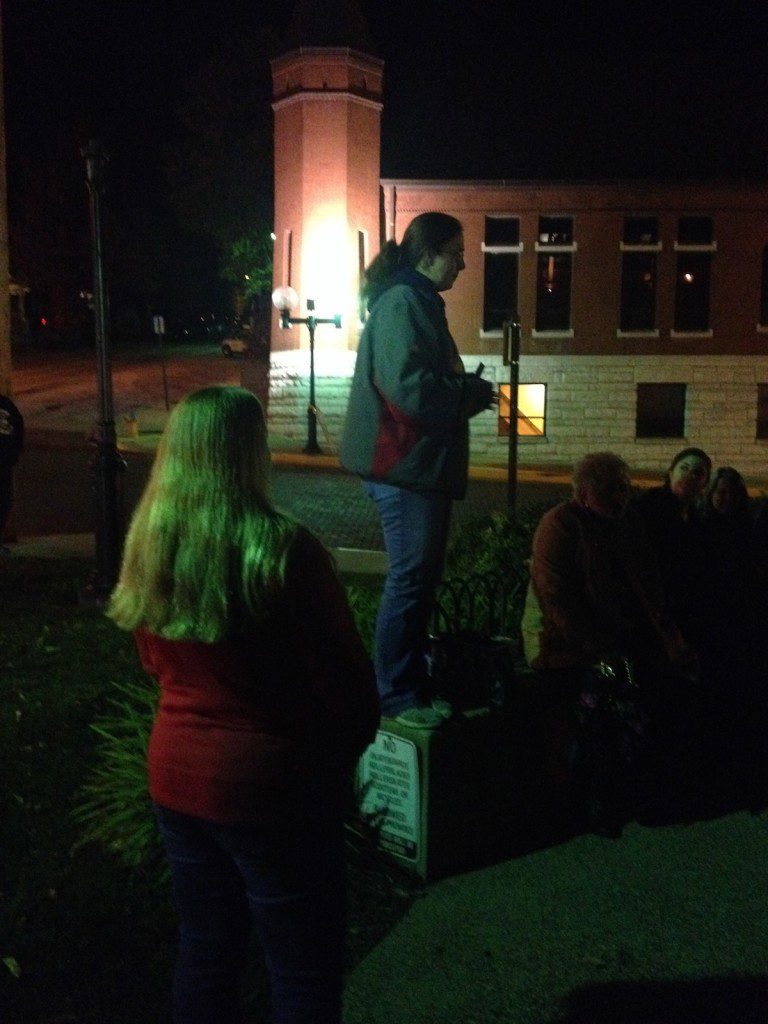 GHOST HUNTING TIP #4: Buying your own equipment? Invest in high-quality equipment including an EVP recorder and headphones.
Eating with the Entities Ghost Tour
I enjoyed the Alton Hauntings walking tour, but my favorite ghost tour was the Eating with the Entities Haunted Tour by Alton Haunted Tours.
This tour starts at Just My Desserts (ok, any tour that starts with great food is a bonus!) where I dined with the other participants.
After dinner and, of course, dessert, we made our way upstairs to learn about what we could expect on the tour.
The tour guide handed out ghost hunting equipment to a few lucky individuals.
Speak up and try to get a K2 meter for the tour. You won't' regret it.
After being prepped for the tour we headed back downstairs to the trolley that would take us to our haunted destinations.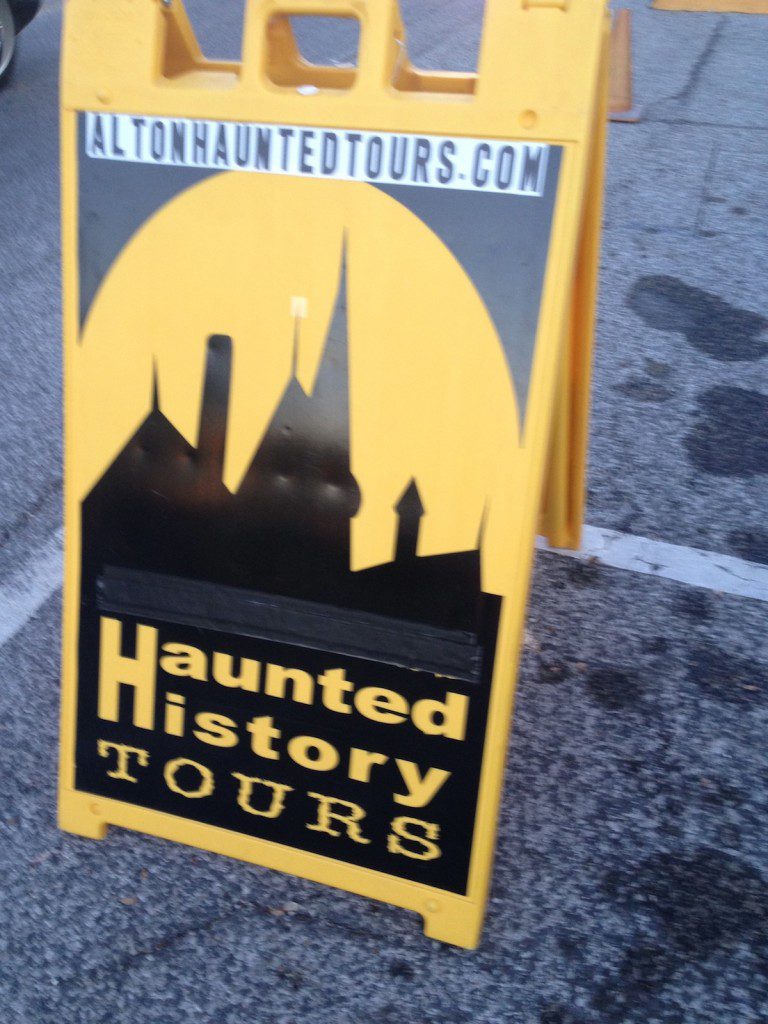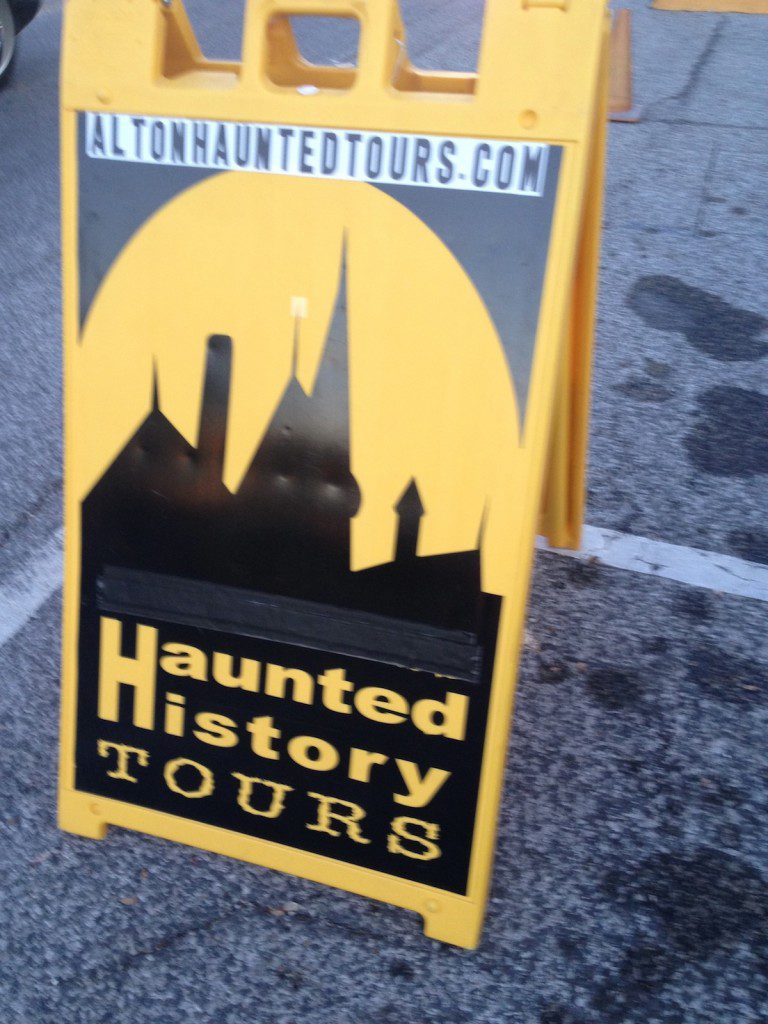 The Jacoby Arts Center, Alton City Cemetery and the McPike Mansion were all stops on the tour.
I had some interesting experiences at the Jacoby Arts Center. My K2 meter went crazy all through the basement and, while I was standing alone something bumped into me.
I quickly turned to see who it was and no one was nearby. I call that a great night of ghost hunting and our tour had just begun.
GHOST HUNTING TIP #5: When asking questions with the hope of receiving a response, ask pertinent questions to the building/area or era.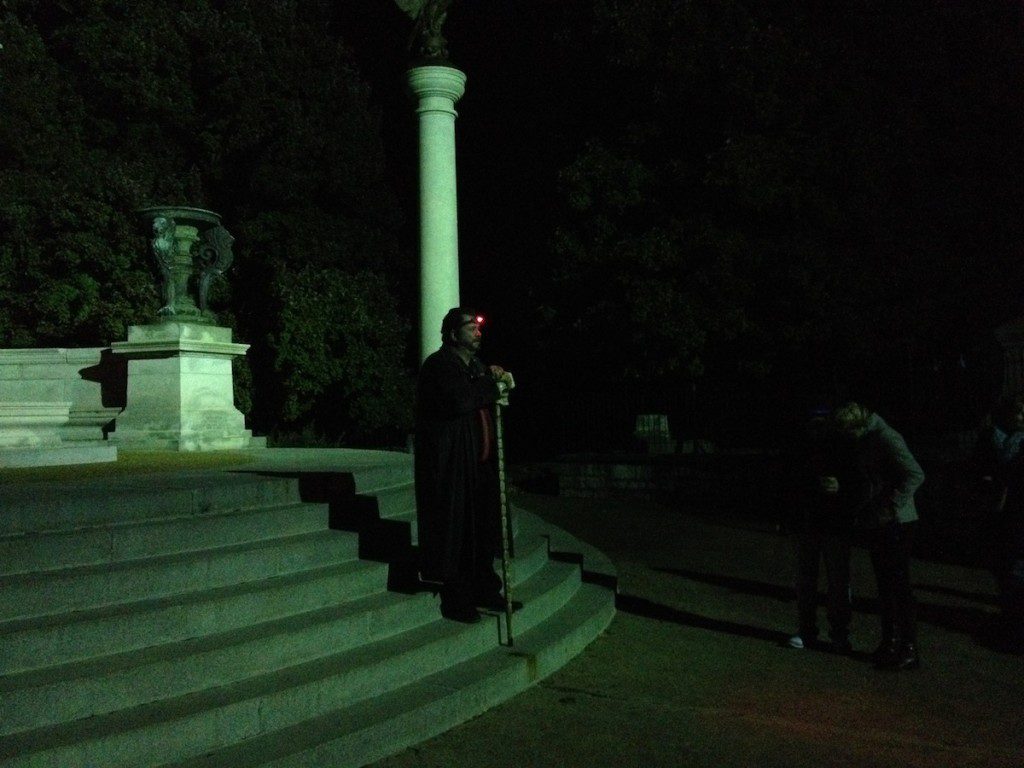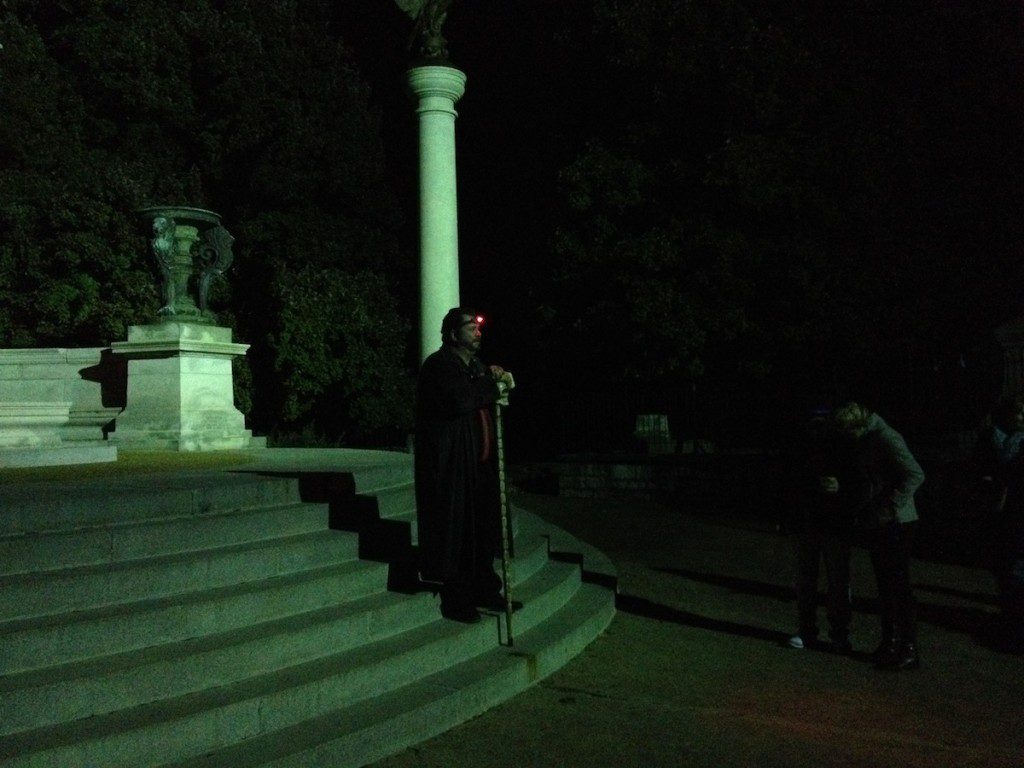 Next up was a stop at the city cemetery which has a lot of great history.
Our group strolls through the paths stopping at different headstones to hear about some of Alton's past (& maybe current) residents and taking many photos along the way.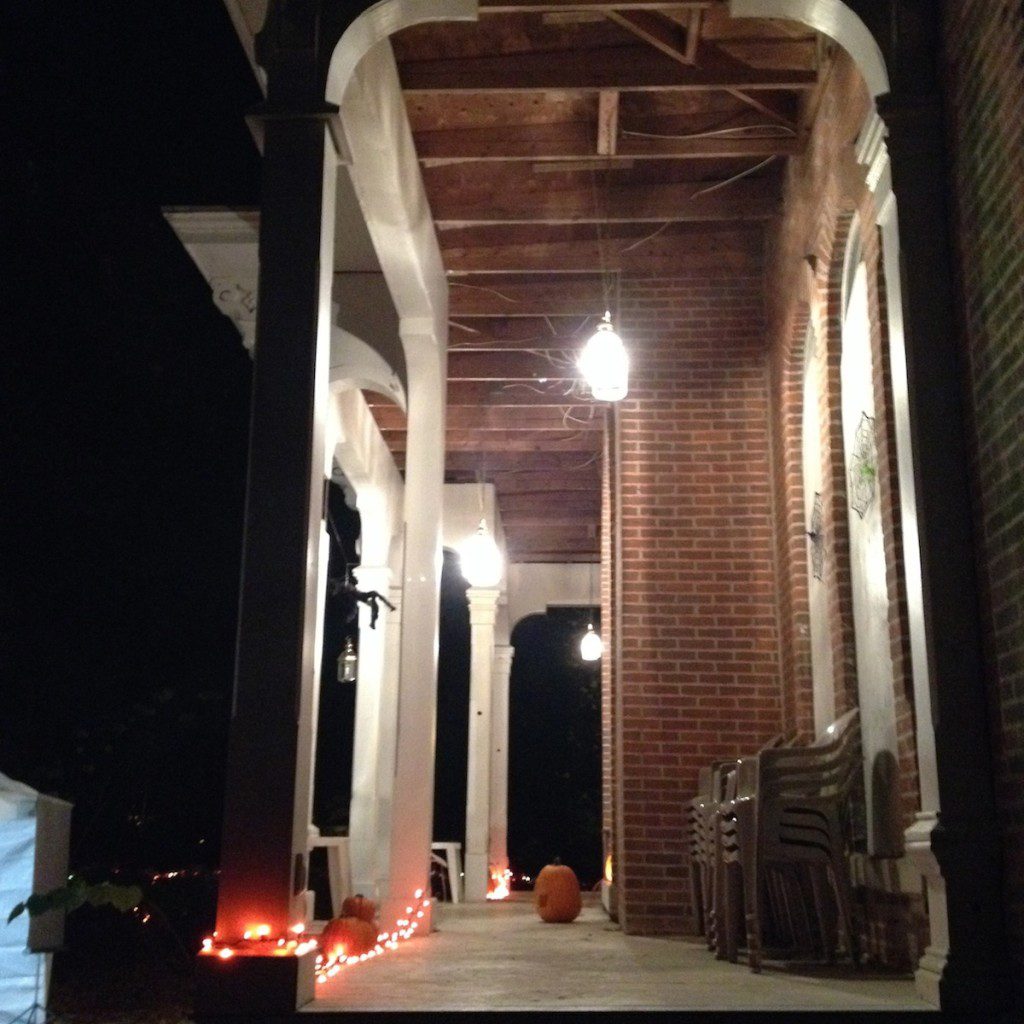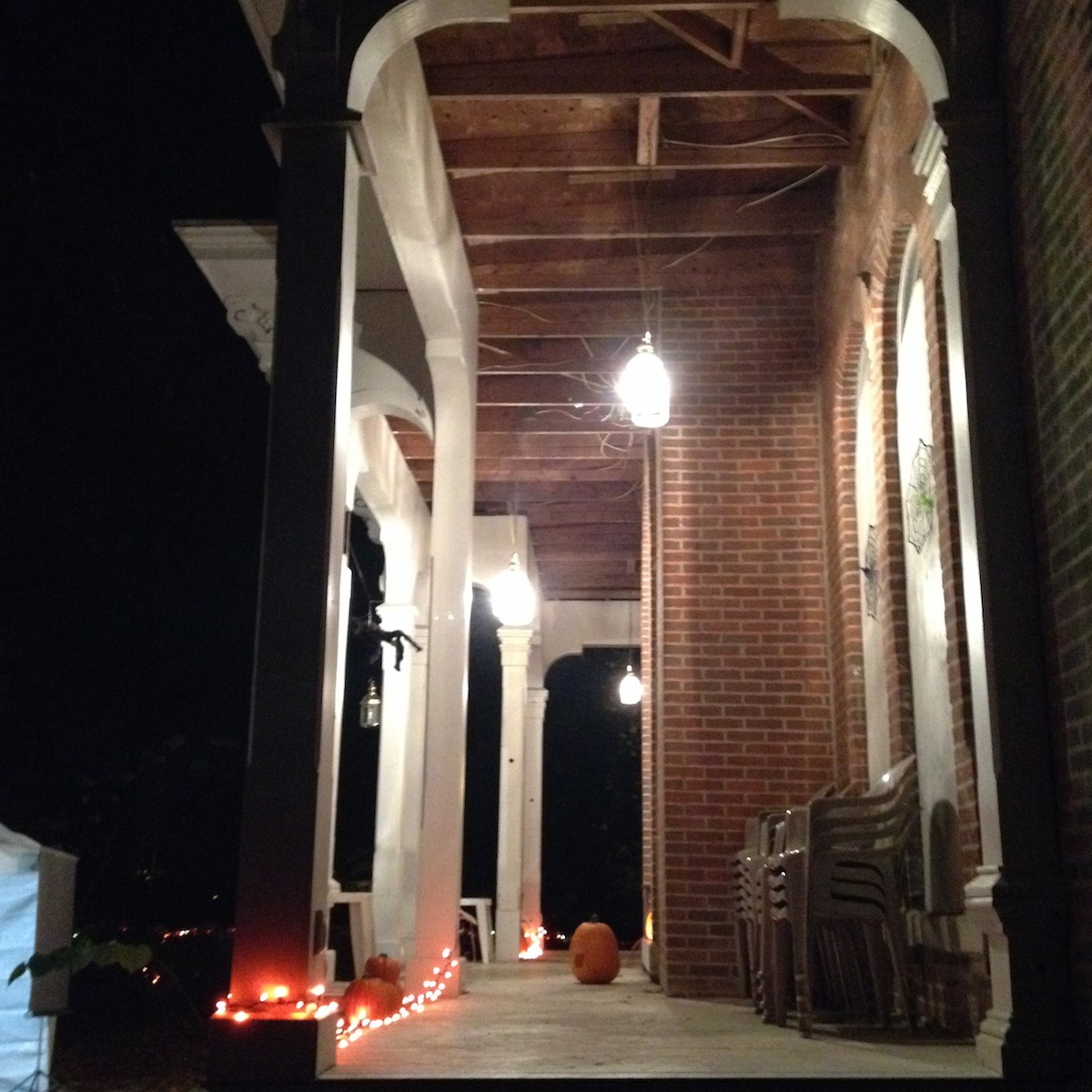 The final stop on the tour was the McPike Mansion. McPike is probably one of the most notorious buildings in the area for the number of haunted stories surrounding it.
The mansion is in serious disrepair and while you can't go inside the house itself this tour grants you access to the wine cellar for an interesting EVP session.
The McPike Mansion was the perfect way to end the tour.
GHOST HUNTING TIP #6: Visit the same place multiple times. You'll undoubtedly get a different experience.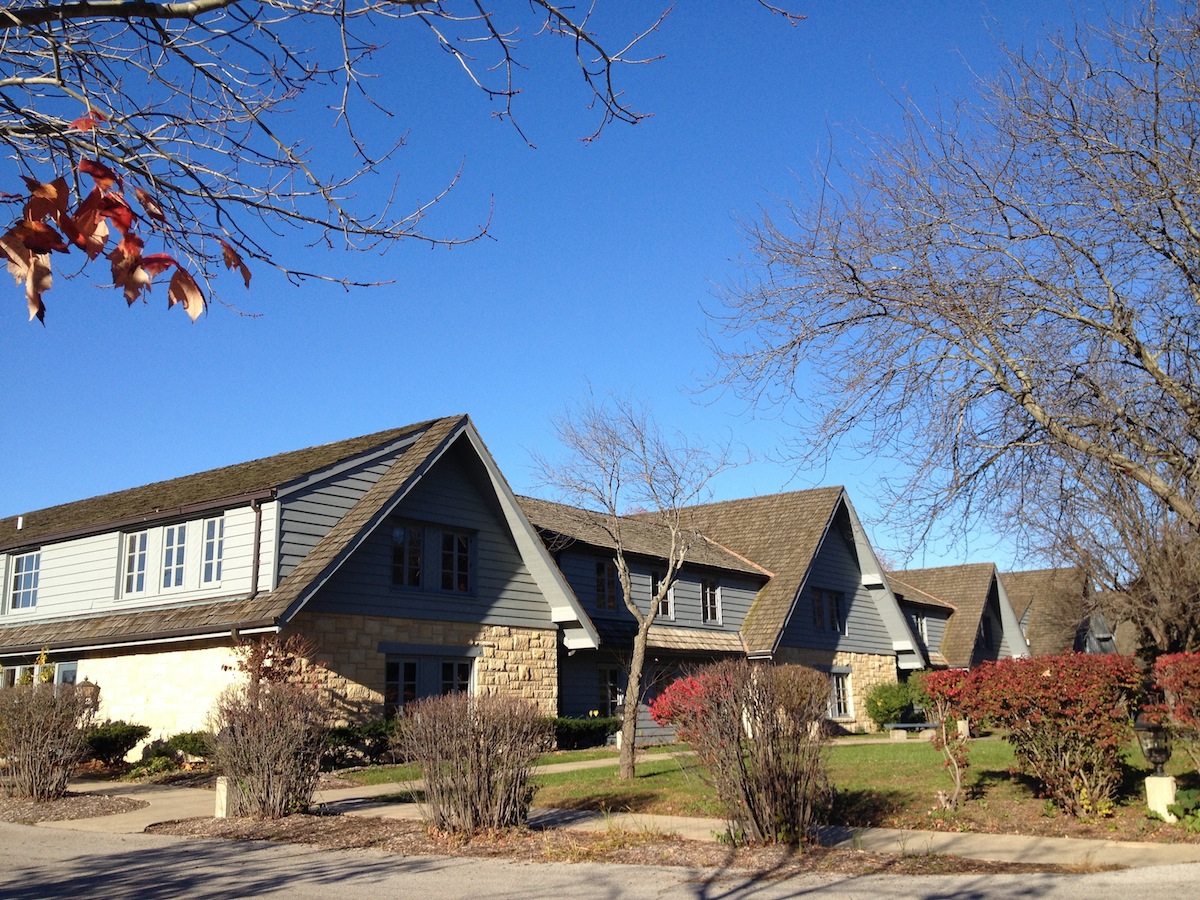 Pere Marquette Lodge Paranormal Investigation
Another fun ghost adventure I had was the chance to attend an actual paranormal investigation at the Pere Marquette Lodge with the St. Louis Paranormal Research Society.
There were about 50 of us at the investigation, a pretty large group, but the lodge is plenty large enough that we weren't bumping into each other.
GHOST HUNTING TIP #7: Always stick with the group. You definitely don't want to head into unknown territory alone.
The paranormal investigators walked us around the lodge and showed us the "hot spots" and why they consider them to be haunted.
After distributing ghost hunting equipment they sent us on our merry way.
Now, I've attended a lot of ghost tours, but never an investigation so I didn't really know what the heck I was doing, but I happily headed out into the great unknown to see what I could discover.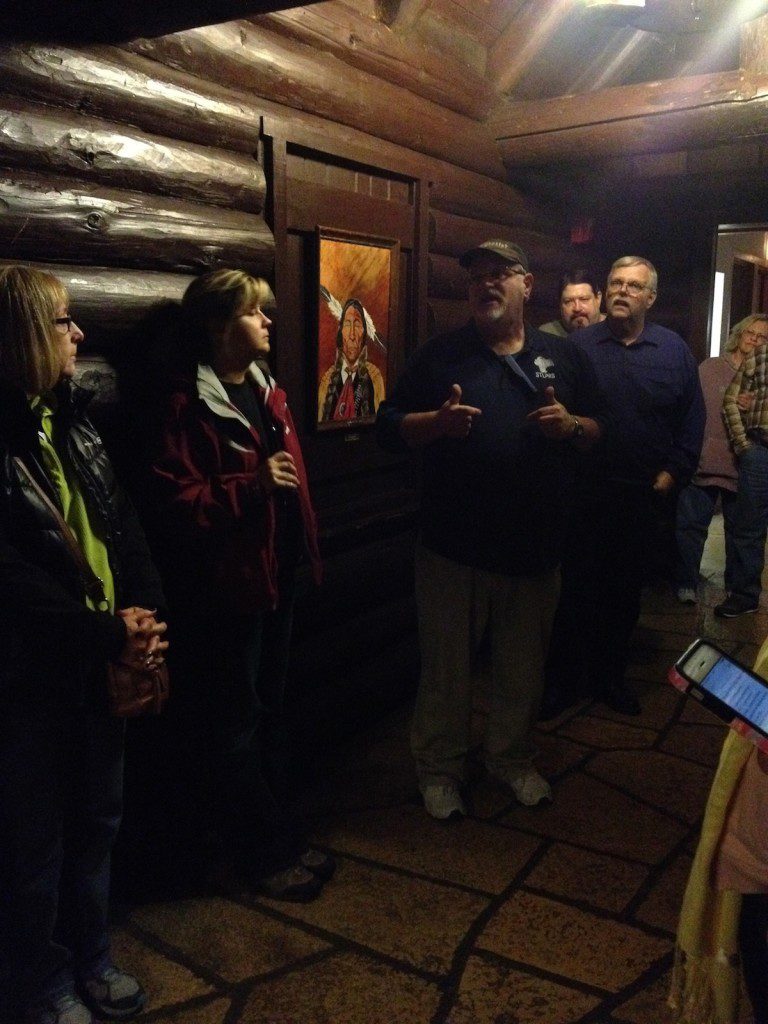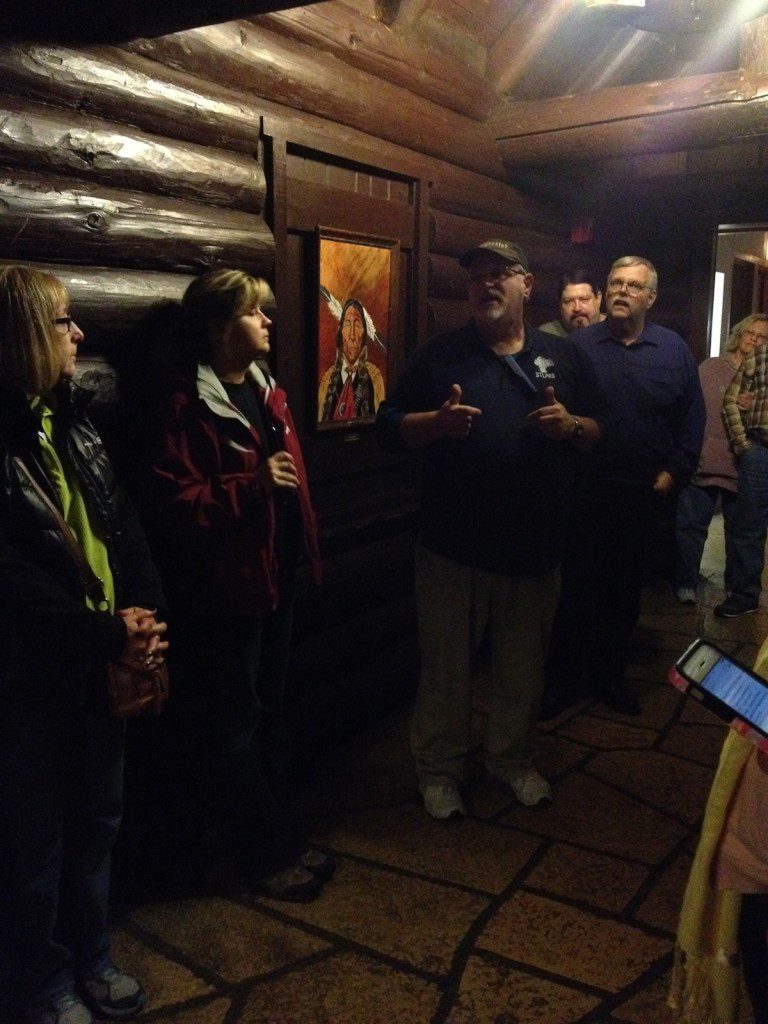 Bumping around in the dark and exploring the lodge was a lot of fun.
I didn't experience anything at the lodge, but I sure had a great time with my IR camera, K2 meter and temp gun.
I'm a techy at heart so give me a bag full of gadgets and I'm a happy camper.
The investigation started around 8 p.m. and was scheduled to go until at least 2 a.m. I called it quits shortly after midnight and headed back to my room for a good nights sleep.
If you want to experience a hauntingly good time head to Alton, IL.
Pin Ghost Hunting in Alton, IL to Pinterest