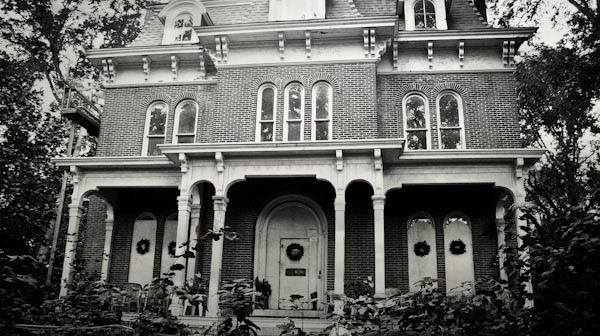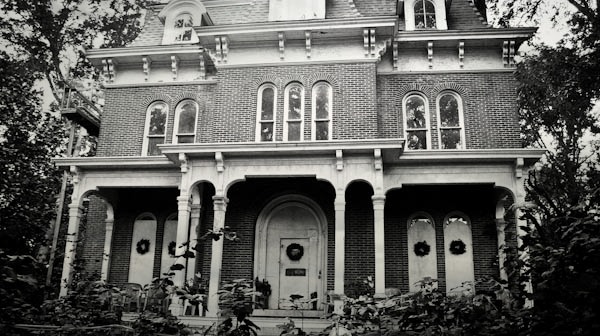 McPike Mansion
A recent road trip took me to the most haunted small town in America, Alton, IL. Nestled on the banks of the Mississippi River and near the confluence of the Missiouri & Illionois Rivers the town is a hot bed of paranormal activity. Â My stay in the town was short, but I can guarantee that I 'll be returning to investigate Haunted Alton a little more.
Alton is full of history which probably lends itself to so much paranormal activity. Plus, its been suggested that water helps contain the spirits of the deceased and the towns location lends itself to becoming a host to those that have passed on.
During my visit I was fortunate to have a private tour with ghost hunter and tour host Gary, from Alton Haunted Tours. We visited the most active locations and I learned a bit about the spirits that reside there. Sadly, none made themselves known to us, to the great relief of my wonderful host from the Alton CVB who was on the ghost tour as well.
One of my favorite stops on the tour was the McPike Mansion (pictured above). A house from the 1800's that has fallen into disrepair. This mansion has been investigated by numerous paranormal teams and featured on tv shows. Walking up to it has a very eerie feeling. I would have loved to walked around inside, but it is currently undergoing renovations to make it safe for entry. Â The McPike Mansion is privately owned, but offers tours throughout the year. They recently hosted an overnight camping event which is being marked on my calendar for next year. Learn more here.
Others stops along the way included the remnants of a civil war prison and a Confederate Cemetery.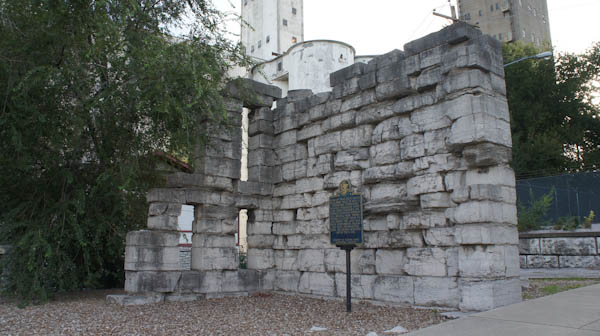 This is all that remains of the civil war prisons, but stories abound of ghosts and spirits that remain in the area.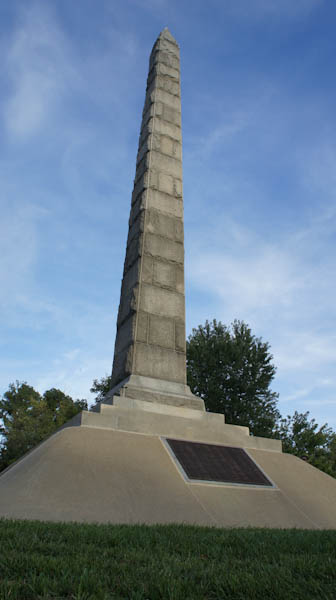 Monument at the Confederate Cemetery that displays the names of all the known soilders buried in this mass burial ground.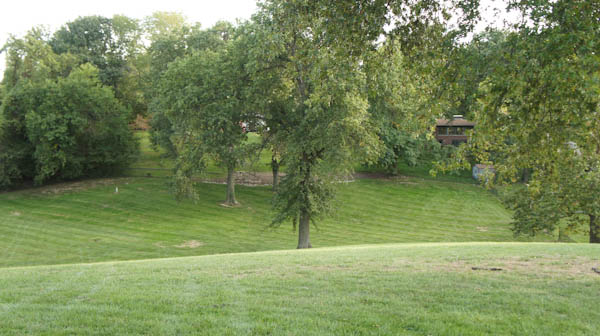 One tombstone is all that graces the grounds of the cemetery. During the civil war thought was not given to place identifying markers at an individual grave. This graveyard used to be on the outskirts of town, but progress and population has made its way to the edges of the cemetery. If you didn't see the signs you might think this was a nice green park. Sadly, it's the final resting place to hundreds of soldiers who never made it home.
Our tour was interesting and offered both insights to the history and the spirits that roam Alton and the surrounding area. It is definitely worth adding to your list of "must visit" places. I know Em & I are trying to figure out when we can get back and explore the area more. If you are thinking about visiting or want more information be sure to contact the Alton CVB. They are more than happy to answer any questions you may have. A list of ghost tour options can be found here.
Here's a few things to know before you go:
Hotel: Â We stayed at the Holiday Inn. A very nice property that is pet-friendly. It is convenient to all that Alton has to offer.
Food: We dined at the following locations. All of them offered fabulous food and ambiance.
1. Castelli's–great chicken dinners
2. Tony's Restuarant–voted best steak house, but I loved their Italian food.
3. State Street Market–get one of their salads…so good!!
In addition to exploring Alton be sure to make the drive along the scenic highway to the historic town of Grafton. More information about this town coming soon.
Can't make it to Alton, but still want to learn more about the paranormal activity in the region? I really recommend the book Haunted Alton. It's available on Amazon and is full of history and stories about the area.
disclaimer: i would like to thank the Alton CVB for their hospitality and for hosting the family & I during our visit. we can't wait to come back!
Happy Ghost Hunting!