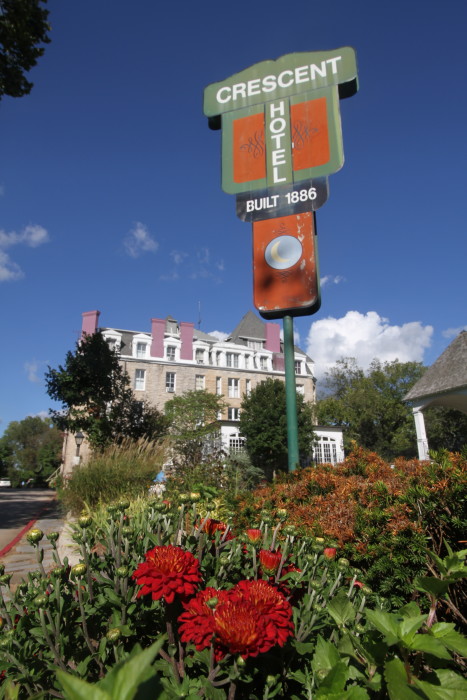 My fascination with all things paranormal continues to lead me to the most interesting places.Most recently it was a stay at one of America's most haunted hotels, the 1886 Crescent Hotel in Eureka Springs, AR. For the Ghost Hunter fans out there you might remember this location as one of the shows most interesting episodes. The episode where Grant and Jason saw a figure in their IR camera. I know I watched that episode and had chills, but nothing compares to the experience of actually staying at the 1886 Crescent Hotel.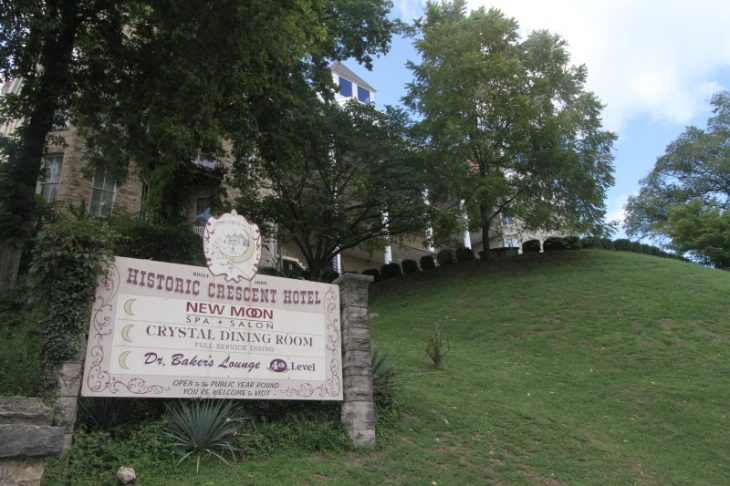 Built in the late 19th century the hotel has undergone numerous owners and millions of dollars of renovations. Today, the hotel is a member of the Historic Hotels of America and even if it didn't come with it's own book of ghost stories, it would still be a delightful place to stay.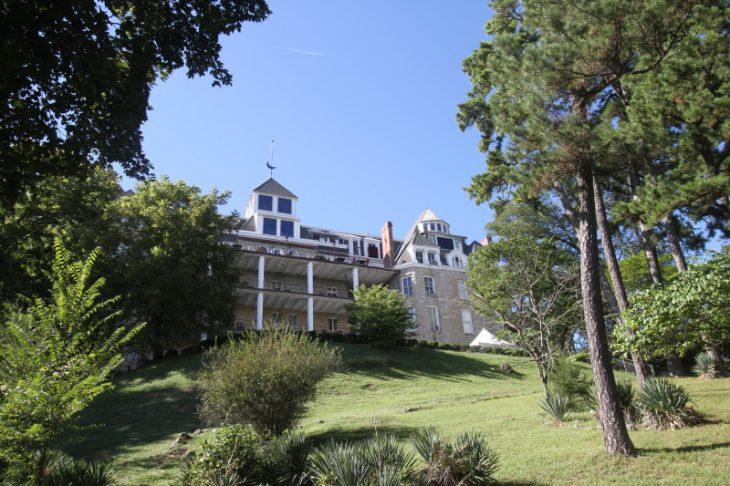 The hotel offers 76 guest rooms and a number of cottages that offer guests more private accommodations. The hotel has all the amenities one could hope for including a Conservatory, the New Moon Spa and Salon, Crystal Dining Room, Sky Bar Gourmet Pizza (THE place for sunsets and great views), daily activities, bellman, and GHOST TOURS.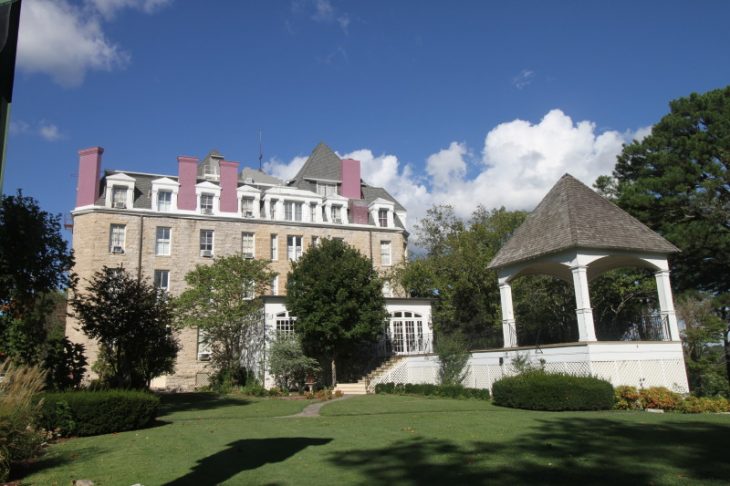 Winding up mountain roads, turning left and right, we finally arrive at the Crescent. I'm really excited about staying in this haunted hotel and have my fingers crossed for a successful (ie: paranormal experiences) visit. Check-in is a simple process and we are handed keys, actual metal keys on a key ring…love it!, for a room on the second floor. We opt to carry our bags up the open staircase and are thrilled with the lovely suite where we'll spend the next two nights.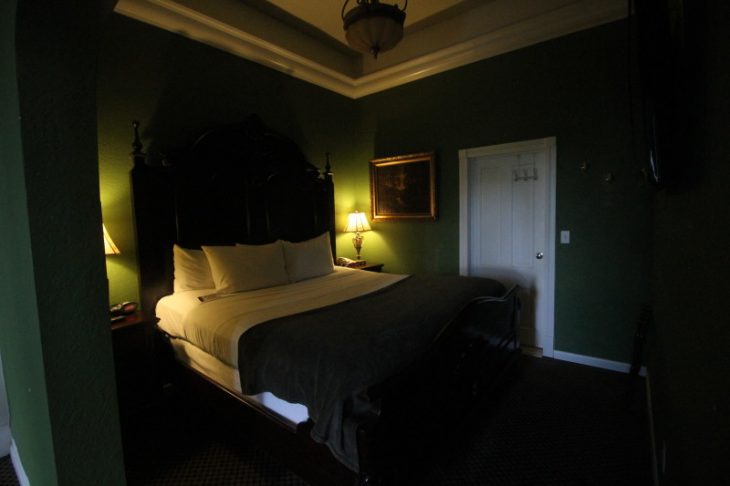 Our room, 202, was spacious and comfortable. It has a sitting room with large windows and a balcony complete with rocking chairs. A large king sized bed was a welcome site after a long day and the sunken Jacuzzi tub eased my aching traveling muscles. Overall, a lovely room that I could easily have stayed numerous nights in.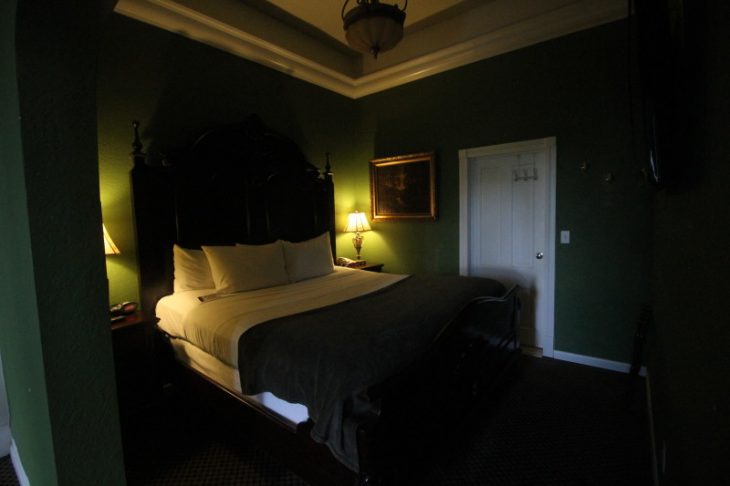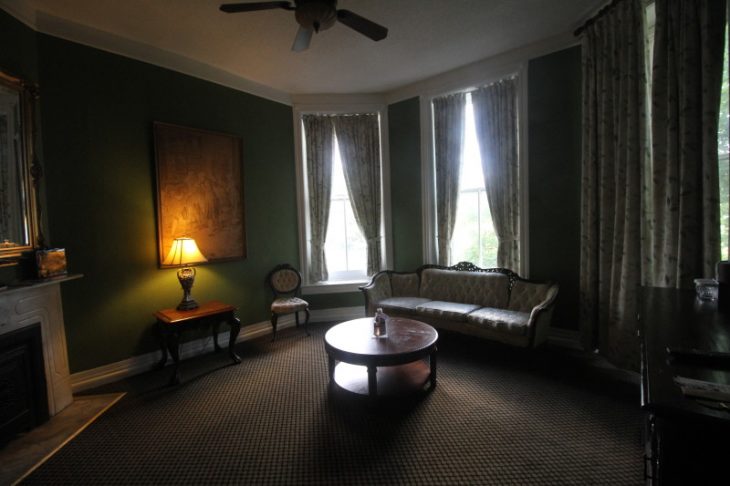 If your room is without a balcony and rocking chairs, no worries, the back porch offers a line of chairs and a lovely view. We may have spent a bit of time just watching the world go by from our comfortable seats.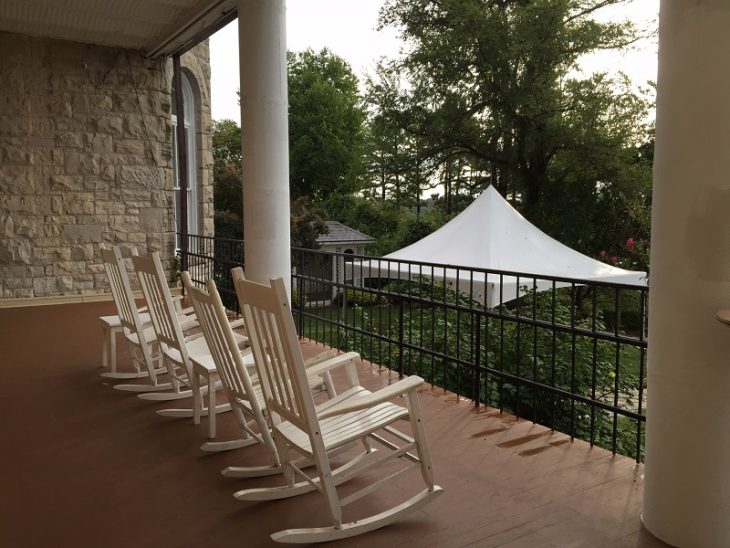 The grounds are beautifully landscaped and worth a stroll. There are water features, many flowers, and plush green grass. Keep an eye out for the hotel cats. There are two cats that call the Crescent home. I found one curled up in a flower bed taking an afternoon siesta.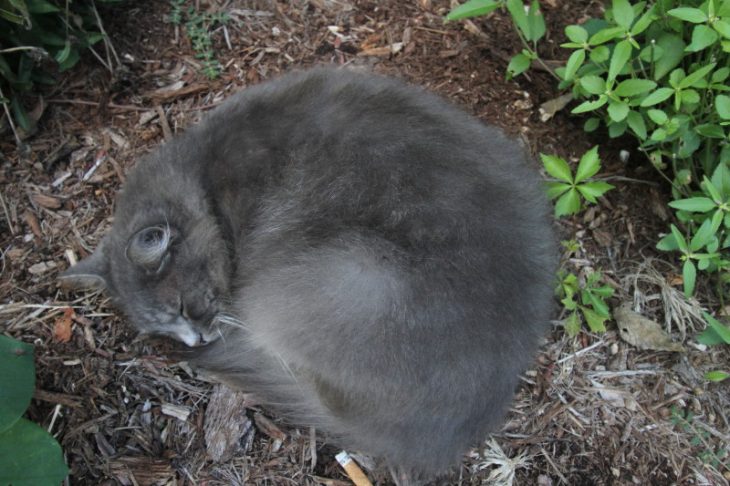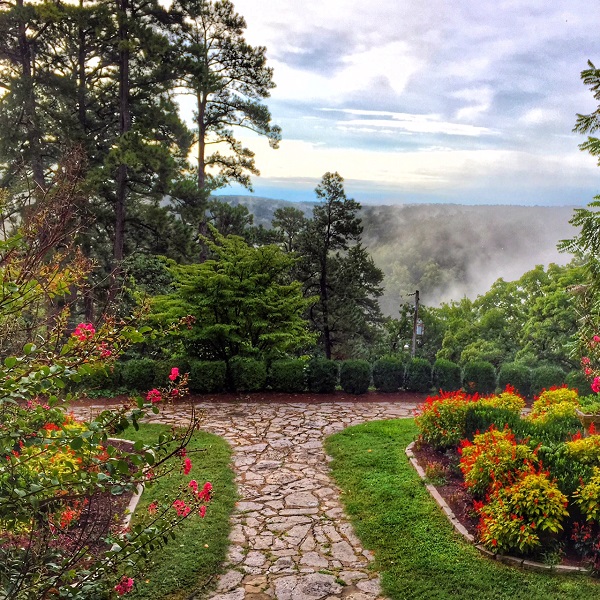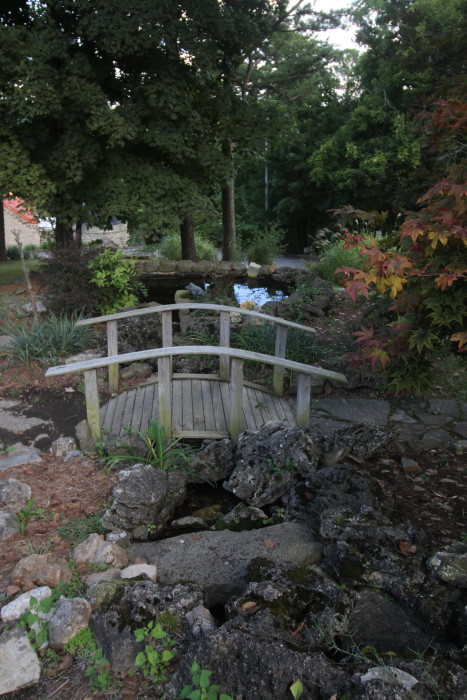 We dined in both the Crystal Dinning Room and the Sky Bar. The Crystal Dinning Room offers a buffet breakfast each morning complete with custom made omelets. The Sky Bar offers beautiful views, delicious pizza and, my favorite, cocktails.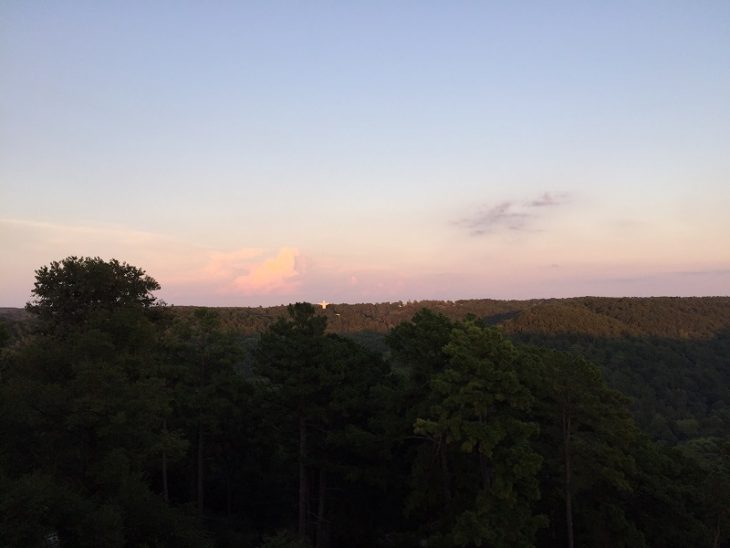 From the Sky View bar, off in the distance you can see the Christ of the Ozarks statue.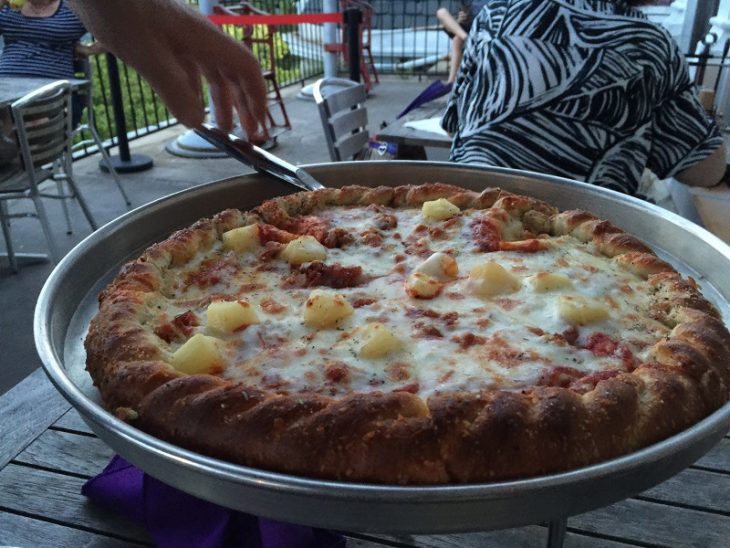 If you are taking a ghost tour, grab dinner and drinks at the Sky View bar prior to the tour as the tour starts right across the hall from the bar.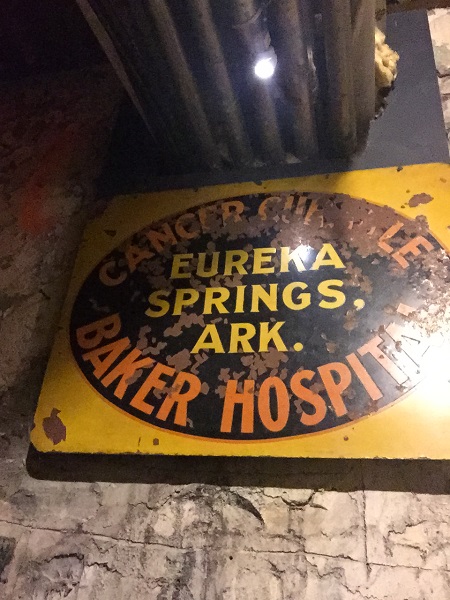 Now, are you ready for the ghost tour? Ours started at 9p.m., there are two tours each night which almost always sell out so be sure to buy tickets way in advance, especially in October. The ghost tours are run by a third party company, but tickets for tour can be purchased at the confectionery store in the lobby.
The tours start in a room on the fourth floor where your guide will give you a bit of a history about the hotel and share about the research that has been completed on the hotel. The tour takes you on each floor and makes numerous stops along the way where the guide shares paranormal stories that have occurred in that spot.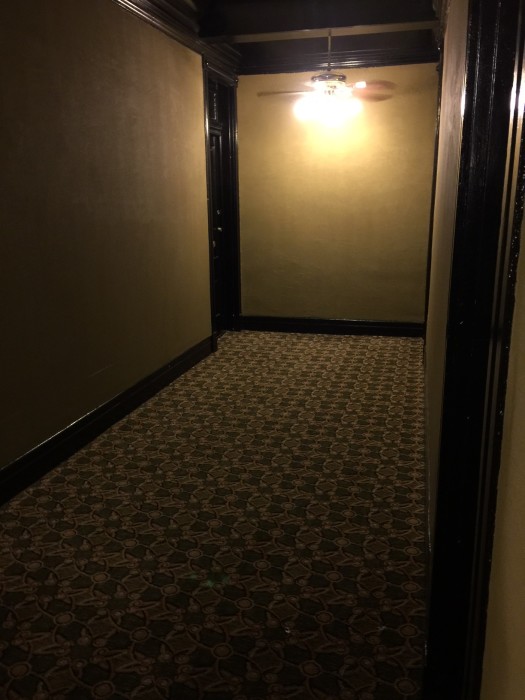 On the third floor we were stopped at a cross section of hallways. Alan was standing behind me and I was standing on the edge of the cross section. To my right was a short hall with doors to four different rooms and to my left was the main hotel hallway. In front and behind me were long halls as well leading to other rooms. It's important to note that the hall to my right was short and I only had peripheral vision on that hall.
As the guide is telling her story I saw someone walk out of a room on the left. I turned my head to see who it was and no one was there. Hmmm, interesting. Ok, I must be seeing things. EXCEPT, it happened two more times and each time I turned my head to look, the girl standing in front of me turned to look (we were the only two at this junction, the others were either in front of or behind us) and nothing was there! I'm not sure what to make of that, but it has happened to me on other occassions in other haunted buildings. I didn't say anything to the girl that was having the same experience and just continued on with the tour as if nothing happened.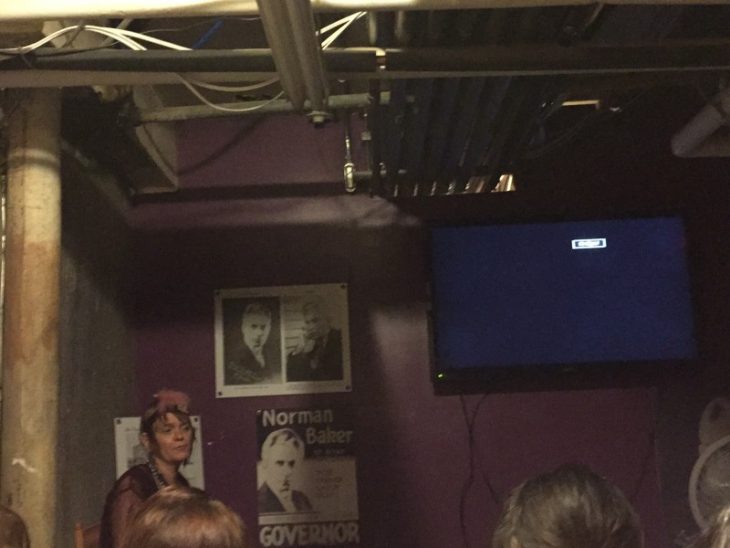 As the tour continued we finally made our way to the basement where the Ghost Hunters had their experience. This area of the hotel used to be the morgue when the hotel was being used as a cancer hospital by the worst kind of human being, an individual who scammed millions of dollars from those dying of cancer while telling them he could heal them.

Before moving into the area that TAPS Ghost Hunters, Jason and Grant, had their experience our guide tells us about the creature that ran the cancer ward and we watch a short segment from the TAPS episode about the basement.

THE locker that reflected back a figure to Jason and Grant. Sadly, no figure appeared for us 🙁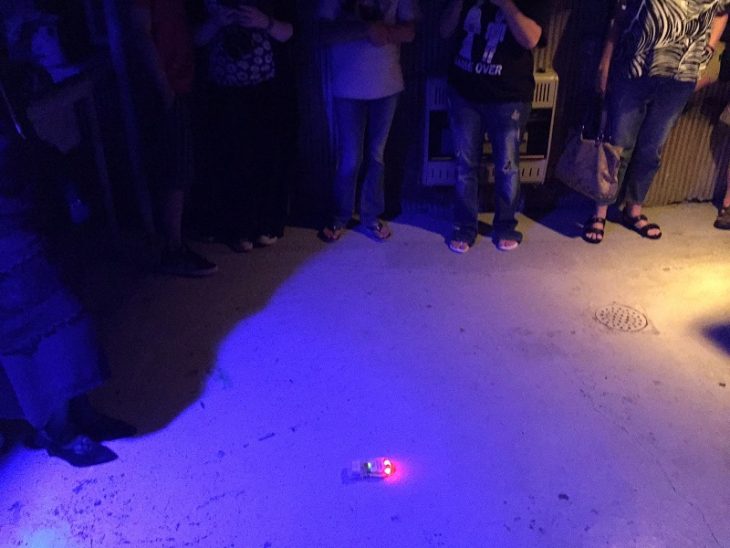 Our guide did have a little ghost hunting tool, if you believe in that kind of stuff, that really lit up in the morgue area. The tour ended in the basement after a short stint in the cooler where they kept the bodies.  Our group divided into two groups and took turns being shut into the old cooler room. I thought that part would be really spooky, but eh, not scary at all.
Afterwards we made our way through the spa and back up to our room. That night I slept really hard (oh, those beds!) and we had a fun filled day the next day in downtown Eureka Springs, which is an adorable shopping area.
My Crescent Hotel Paranormal Experience
The next night, however, I had a strange experience as I woke up to someone moaning in pain that sounded like they were in bed with me. My body was instantly covered in goosebumps and I just knew this wasn't someone in the hall or next door. It sounded like the noise was coming from right next to me and it felt like someone was in the room. Since I try to be logical I listened to see if it was coming from another room or even the hallway, but it was just too loud and too close…it sounded like it was right in the room. Holy. *&%!
I have had other experiences and they have never scared me, but this one scared me. Hate too admit it, but I clearly wasn't thinking well, and it was 2 a.m., but I didn't grab my phone to start recording. Instead, I quickly woke Alan and asked him if he heard anything. In typical guy mode, he mumbled "no" and rolled over and went back to sleep. After my brief conversation with Alan I didn't hear anything else. I'm not saying it was a ghost, I'm just saying something really weird happened that I can't explain.
The next morning I asked Alan if he remember me waking him up in the middle of the night. If he didn't remember maybe it was all some kind of strange dream, but he remember and told me, again, that he didn't hear anything. Well, if it was a weird dream it was a good one. I'd like to go back again and see if I can have any other experiences at the hotel.
If you are interested in staying in the most haunted rooms at the hotel make sure you make reservations way in advance because the book up quickly. The most requested room is 218 and the second most requested room is 419.  I stayed in 202 and another room that gets lots of paranormal type complaints is room 218.
Even if you have no interest in ghost stories and think its all a bunch of garbage I still highly recommend staying at the 1886 Crescent Hotel. It is a lovely hotel with a lot of history and I'm thinking that staying in historic hotels may be the only way to go.
A READER SHARES THEIR CRESCENT HOTEL EXPERIENCE:
I love when readers reach out to share their experiences with me. Any experience, ghost or travel or fun finds or anything in between. I LOVE hearing from you! A reader sent me the following IG message (yes, I asked permission before sharing, they prefer to remain anonymous therefore I've removed any info that would indicate any personal information about them.
"Hi,…I just stumbled upon your blog. Specifically the post about your stay in room 202 at the Crescent Hotel. We just spent the weekend in this very room and we're left with some questions. Each night that we were there we were awakened by a loud banging on the balcony.  I really thought it was the guests in the adjacent room running a beer bottle over the cast iron balcony railing. So I got up, walked outside on the balcony and found that the adjacent room was empty. The bathroom light also flashed on while I was in the room by myself but that wasn't very alarming. Did you have any of these experiences while you were there or have you heard anything similar?"
I'll leave you all to come to your own conclusions. Paranormal, maybe? I will say it makes we want to go back very soon. 🙂
Learn more about the 1886 Crescent Hotel & Spa
1886 Crescent Hotel on Twitter