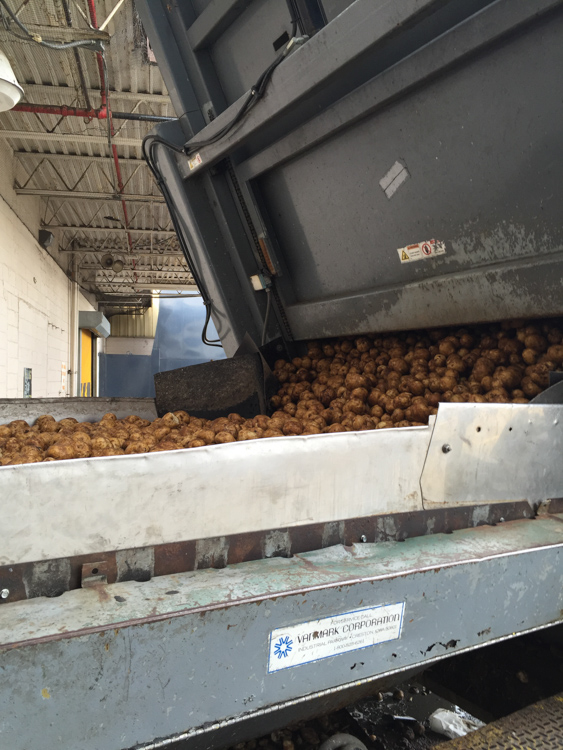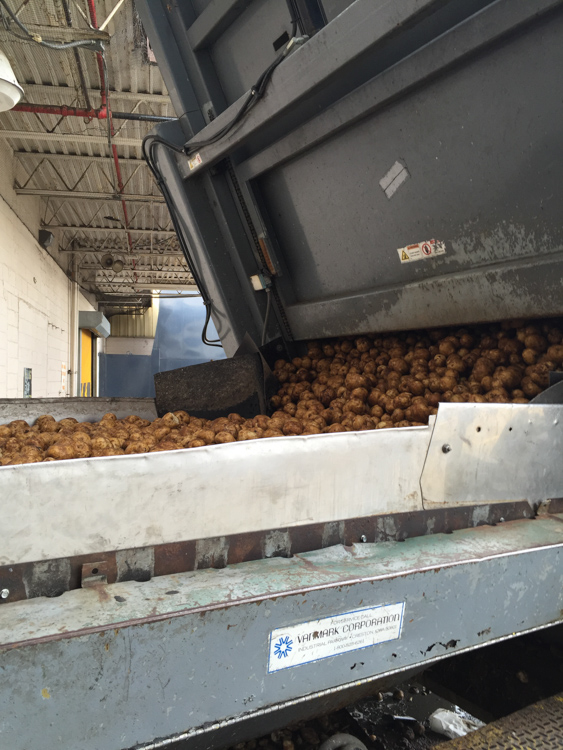 Since 1940 Better Made has been making one of America's favorite snacks, potato chips. Located in Detroit it is one of the industries that has stood the test of time and is still going strong today. I was lucky enough to get a behind the scenes look at how Better Made chips are made on a recent Detroit Agriculture press trip. What better way to answer the question "How are potato chips made?" then with a factory tour? Sadly, Better Made doesn't offer tours to the general public, but come along with me as I take you on a little photo journey and show you the magic of making potato chips.
WHERE BETTER MADE POTATO CHIPS BEGINS
Local farmers provide the majority of potatoes for Better Made chips. The farmers plant Snowden potatoes, a variety used specifically for chips, and then at harvest they load the crop and haul it to Better Made in semi trucks.
HOW TO MAKE POTATO CHIPS
Those large semis from the farms filled with a couple thousand pounds of potatoes back up to hopper at the Better Made factory and dump the potatoes. The potatoes move down a conveyor and the process of chip making is officially under way. From the time the potato lands on the conveyor to the time it is freshly sealed in a chip bag is a mere 7 minutes. NO, that isn't a typo. Better Made moves a potato to chips in less than ten minutes. Trust me, I asked our tour guide numerous times to confirm that number. I was amazed at how quickly it happens.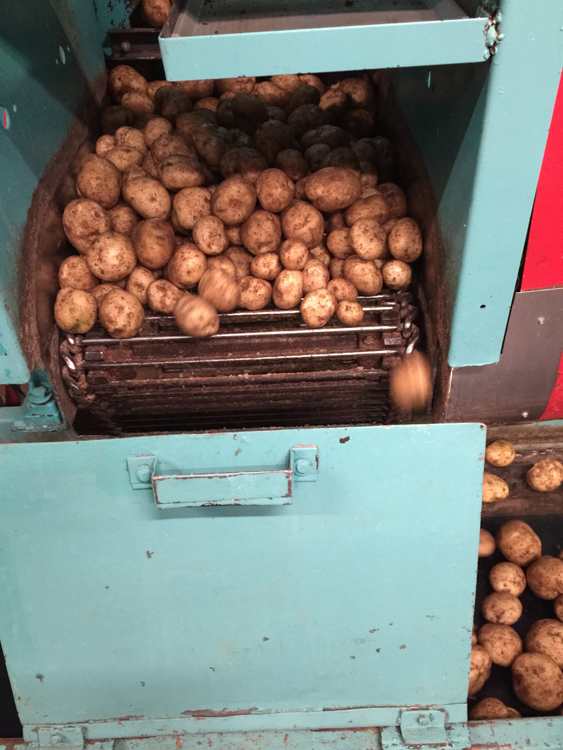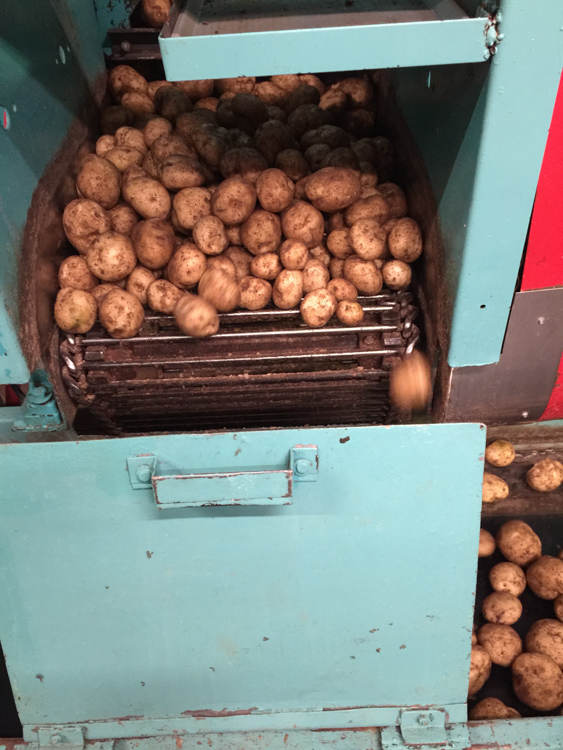 Once on the conveyor it moves to a wash bay, sorting area, slicer, fryer, salter and the down to the bagging area. Please note, those are not the official names of the equipment, but instead it's what each piece of equipment does.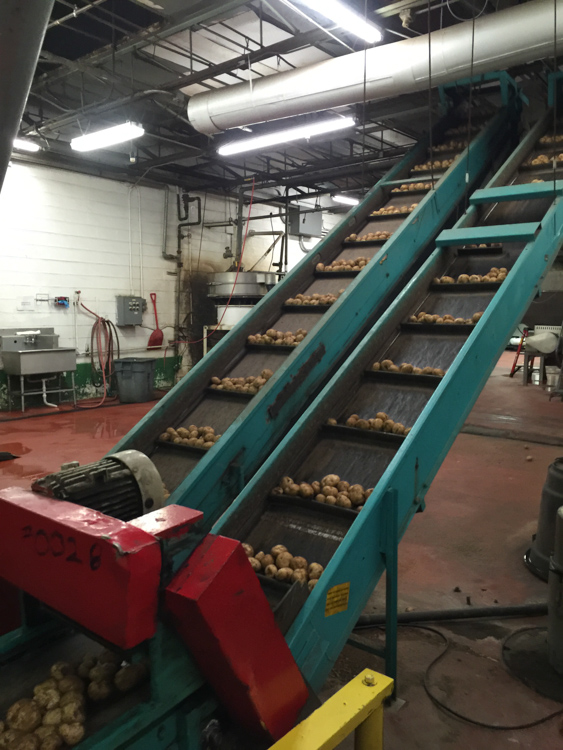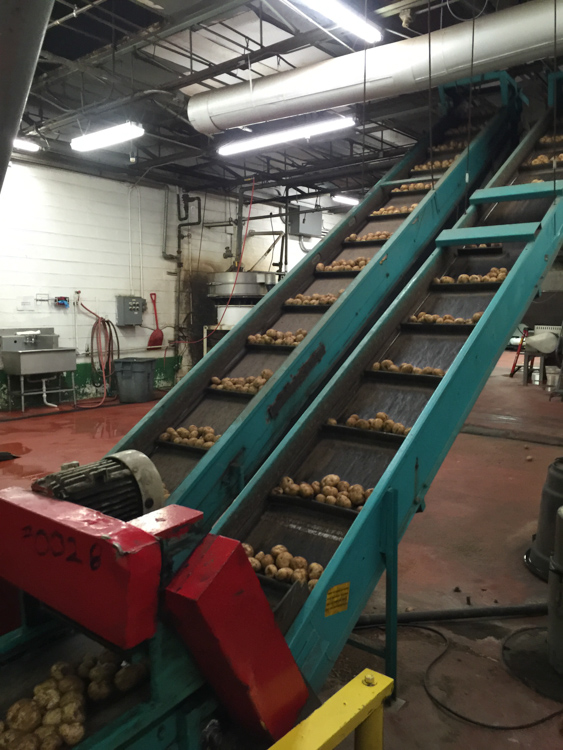 On their way for a bath.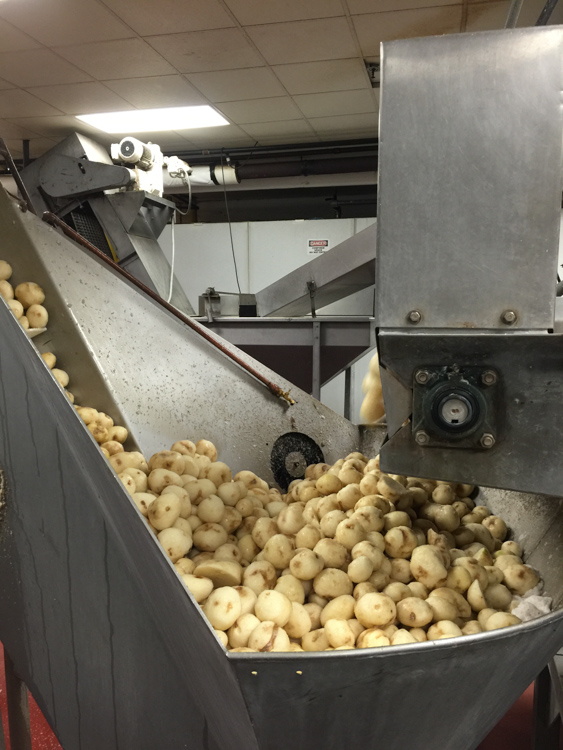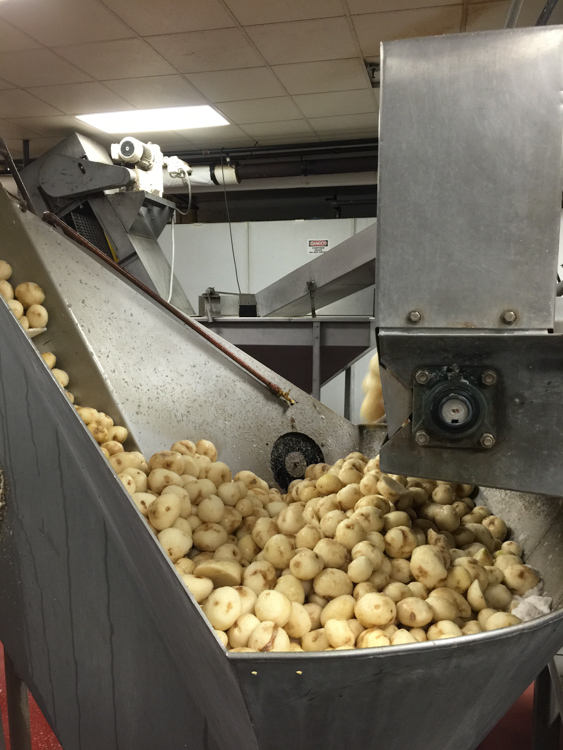 The potatoes are all cleaned up and ready to be sliced and fried.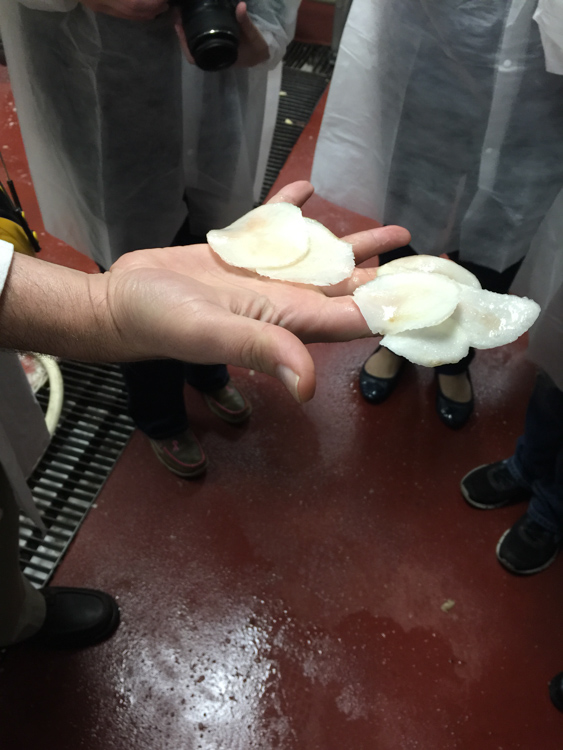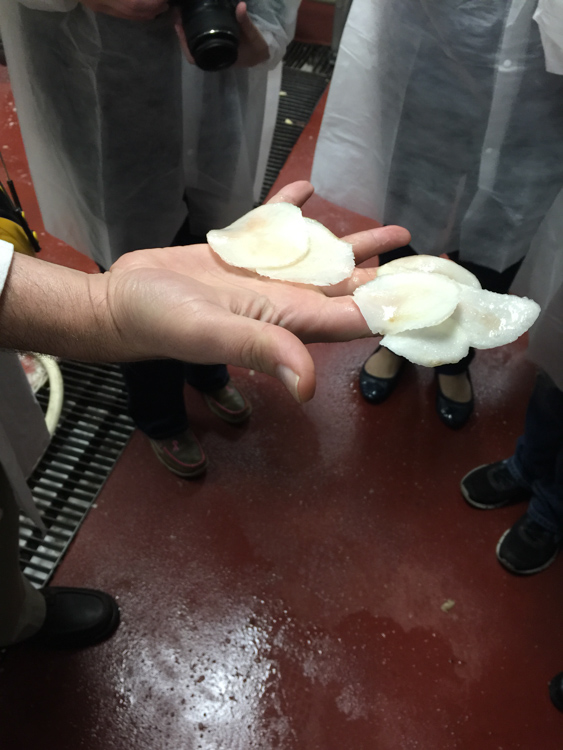 Sliced thin and ready to be cooked.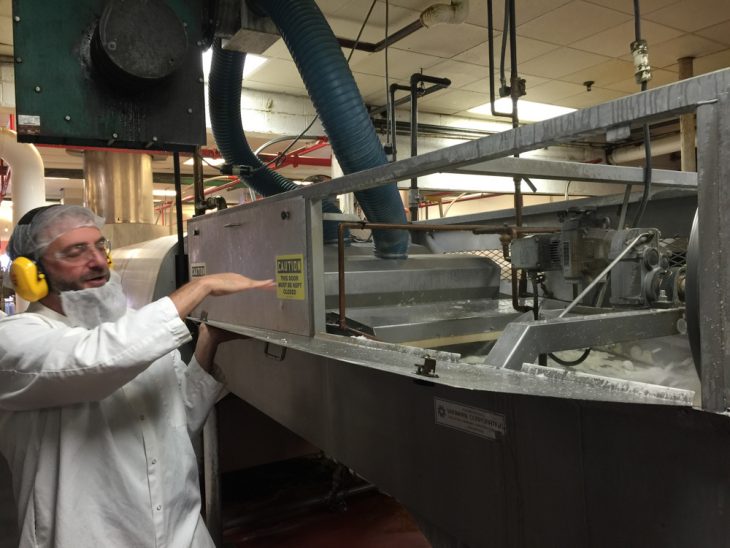 Through a bath and then into the fryer the slices go.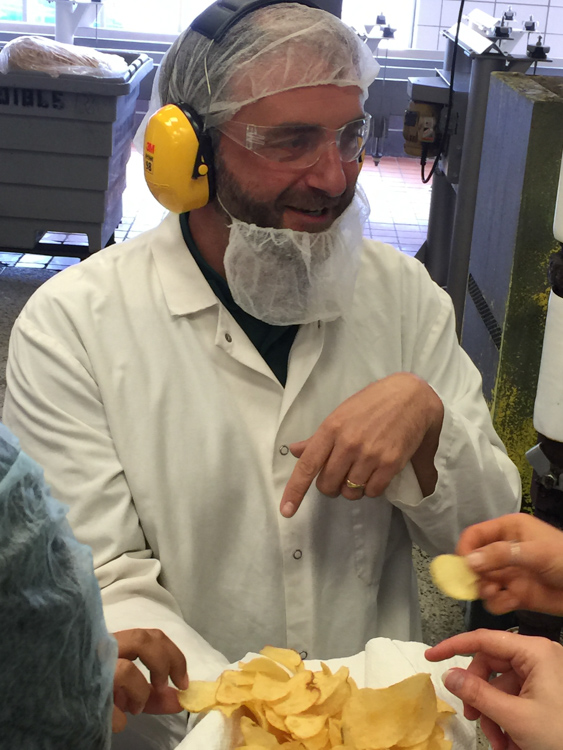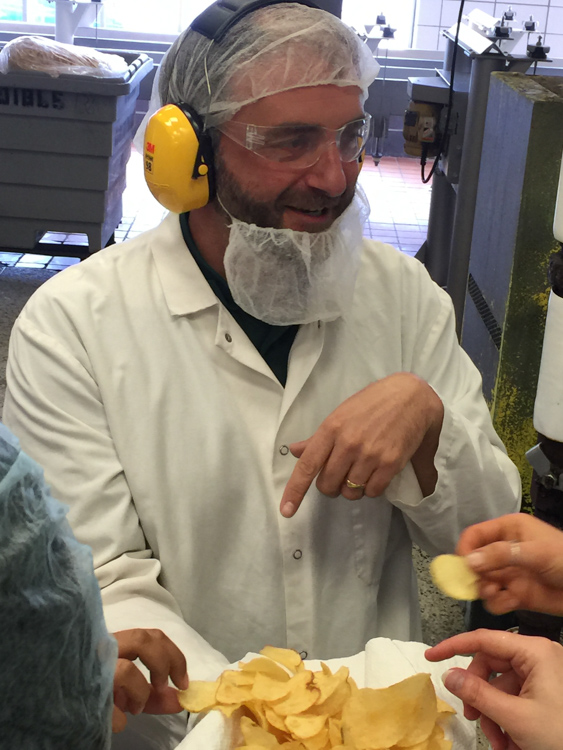 Straight off the line and delicious.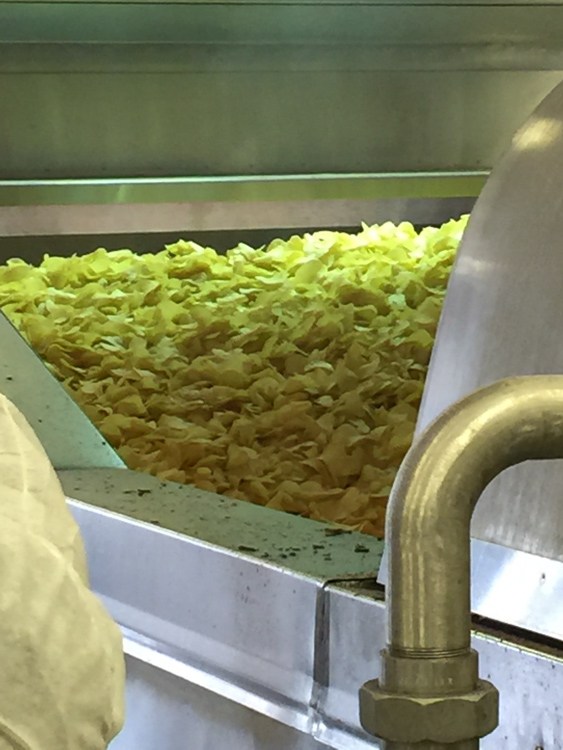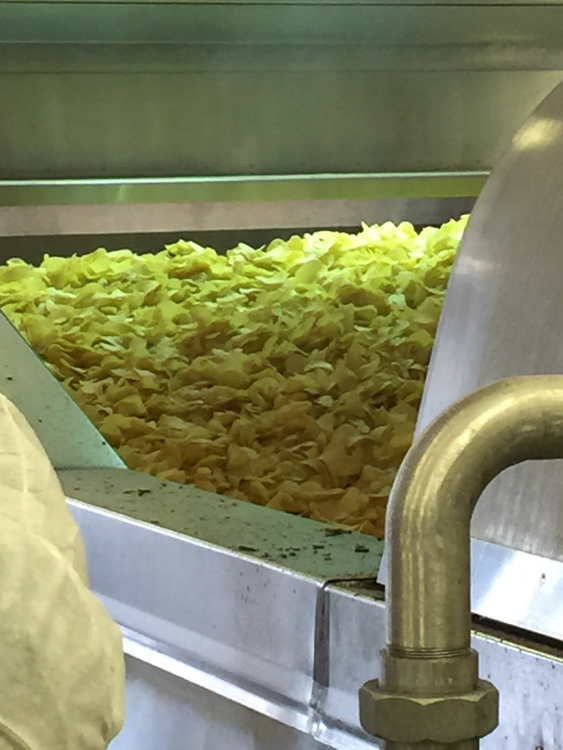 Freshly made chips moving down the conveyor.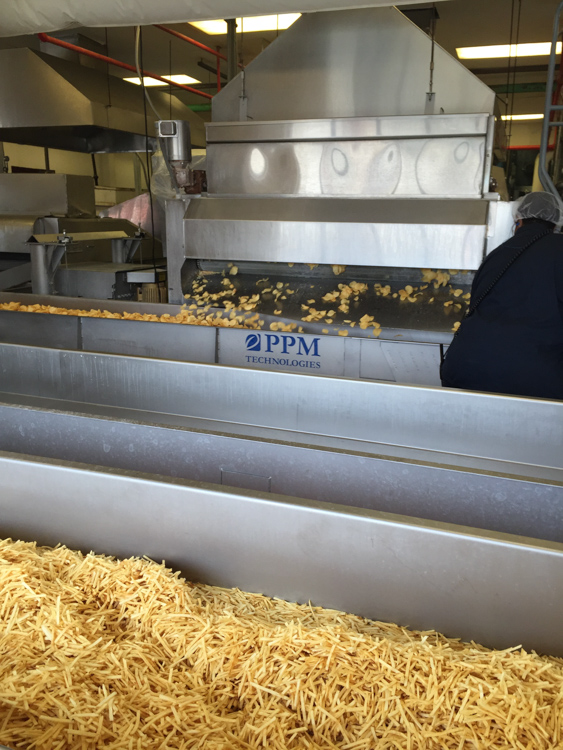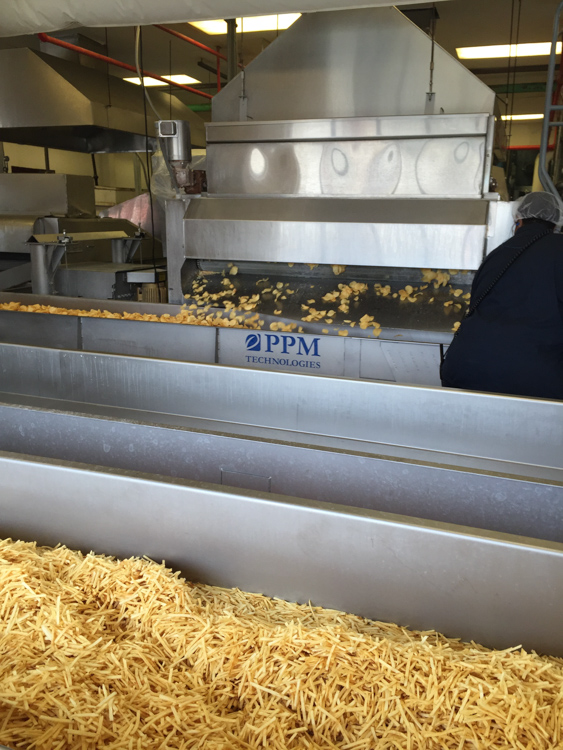 Giving them a little shake of salt and then heading to the bagging area.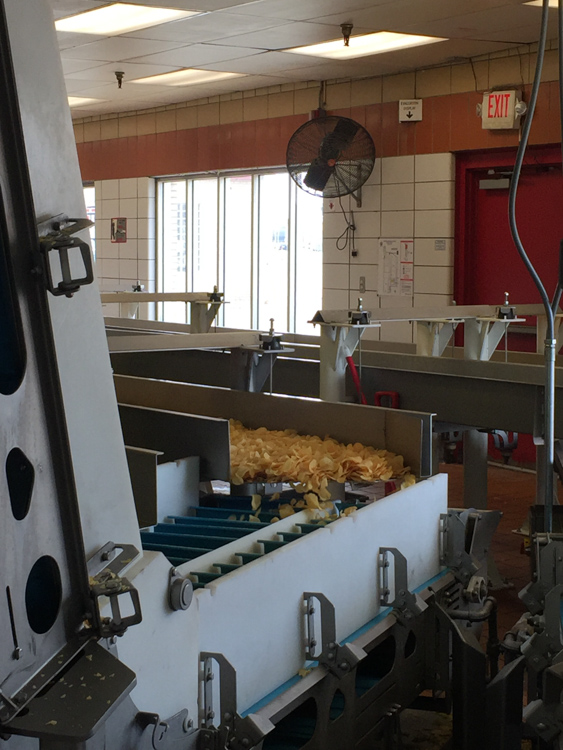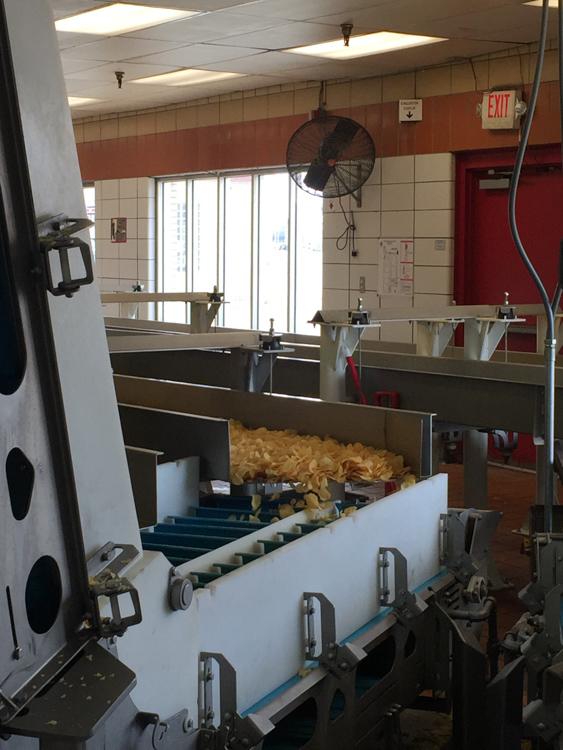 Chips on way to the bagging area.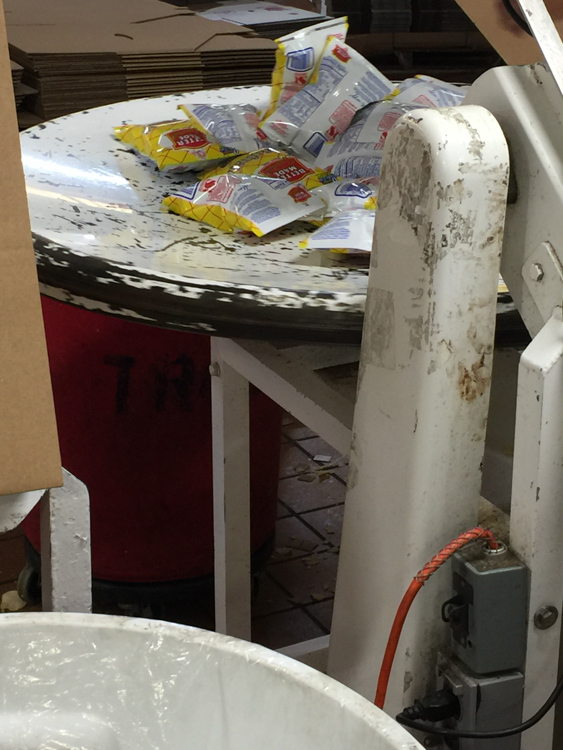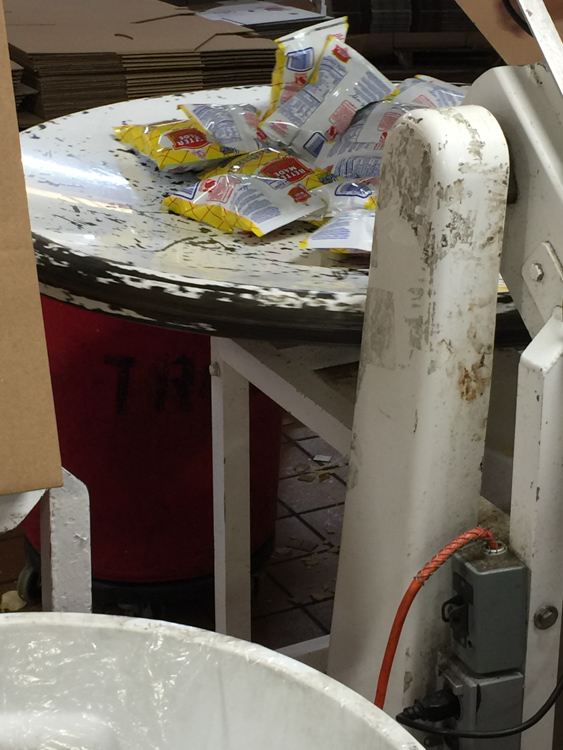 During our visit they were packaging the small snack size bags.
And that, my friends, is how Better Made potato chips are made.
Fun Facts About Better Made Chips
50,000 pounds of raw potatoes = 13,000 pounds of chips.
They make 13,000 pounds of chips in an hour
Between 250,000 to 450,000 pounds of chips are made every day. That is A LOT of chips!
Potato peels are sent to cattle farmers to get mixed with feed.
70% of potatoes grown in Michigan are made into chips
The average American eats 3 1/2 pounds of chips a year compared to the average Michigan resident who consumes 2x that. (yikes!)
When you are in Detroit you can stop by the Better Made factory and watch the chip making from behind a window PLUS you can shop at the gift shop to take home a tasty Detroit favorite including their famous chocolate covered potato chips.