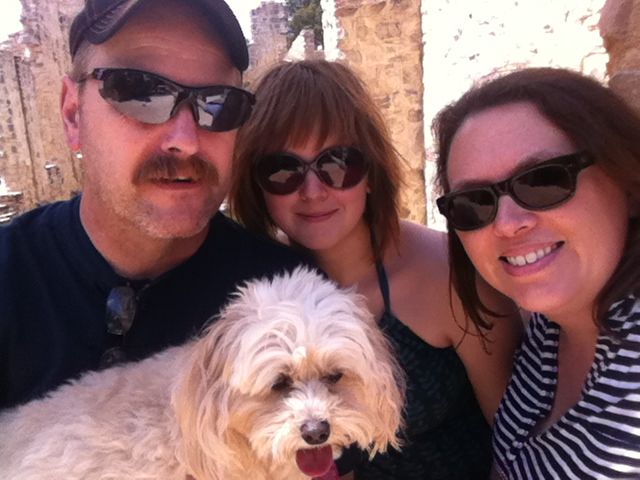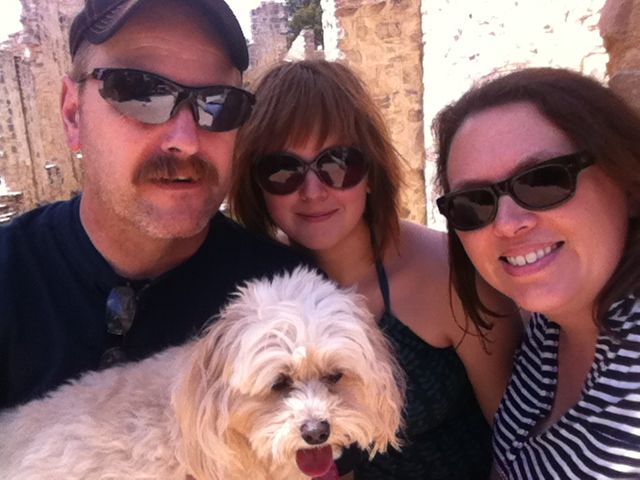 Hiking at Ha Ha Tonka State Park
We had so much fun exploring Lake of the Ozarks, MO and what I discovered is that this is a great family friendly destination. There is so much to see and do that you'll want to return again and again.
We took a cruise around the lake, ate fabulous food, hiked, explored a cave, tasted wine, and so much more. Whether you have a boat or don't (we didn't) there is so much fun to be had. There is no excuse to be bored when visiting this prime family vacation destination.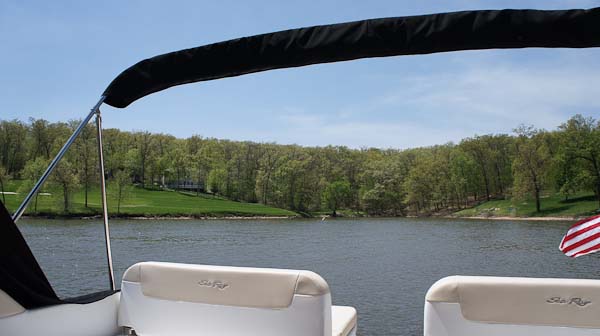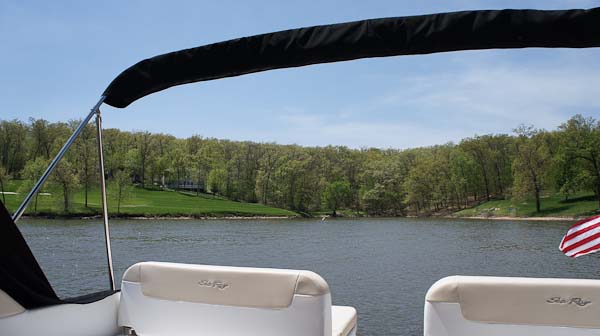 Enjoying the view from the lake
Taking a cruise on the lake is a must. There are lake cruise providers in the area or you can rent a boat for the day or week, but be aware that you'll need a State of Missouri boating license in order to rent. Floating across the water, enjoying the great outdoors is so much fun. You can boat to restaurants and enjoy a nice lunch or dinner or boat to the state park and take a hike. Boating is one great way to enjoy your stay at Lake of the Ozarks.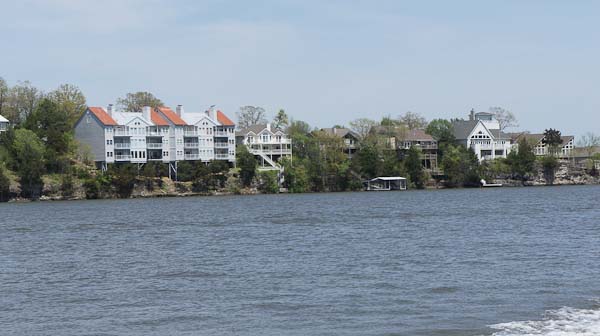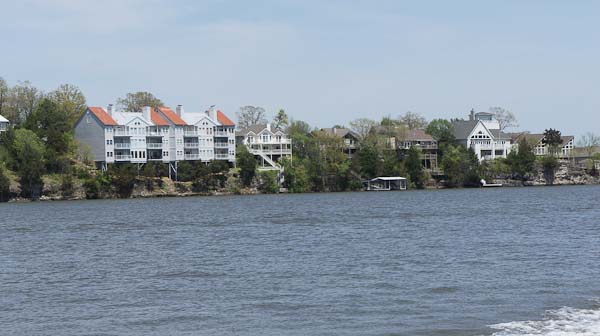 The houses on the lake shore are gorgeous!
Non-boating activities include all the mini golf, lazer tag, family fun centers, water parks, hiking, and shopping that you could ever want. You can see the extensive list of activities at FunLake.com. The link is a great resource for planning your family vacation. I was thrilled to see how many great teen friendly attractions are available at Lake of the Ozarks. Em was not bored during our visit. There simply wasn't time to see & do it all, but we gave it our best attempt and had a lot of fun trying. It just gives us a reason to come back for a visit.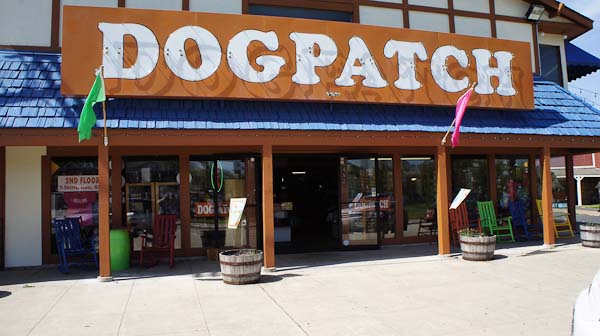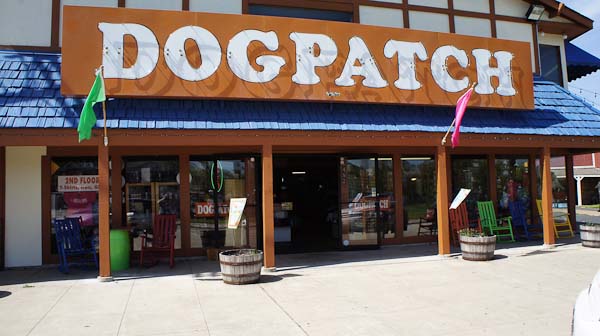 Love quirky souvenir shops like this one, but there is also lots of outlet shopping in the area.
To learn how the dam was created we made a stop at the visitors center. Overlooking the lake in the historic Willmore Lodge the center provides first hand accounts of the labor and living conditions during the construction of the dam. This map shows how the river flowed before the damn (dark line) and how the lake looks now (light purple color). If you stretched the lake out in a straight line it would be 90+ miles long. This was Em's least favorite stop during our visit (too much history, not enough activity), but she indulged me and I think she may have found some interesting tid bits of info so, in the end, it wasn't as terrible as she thought.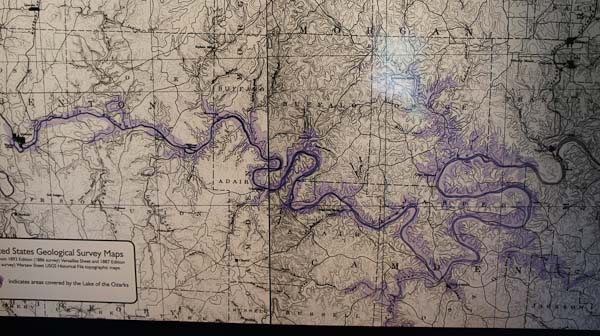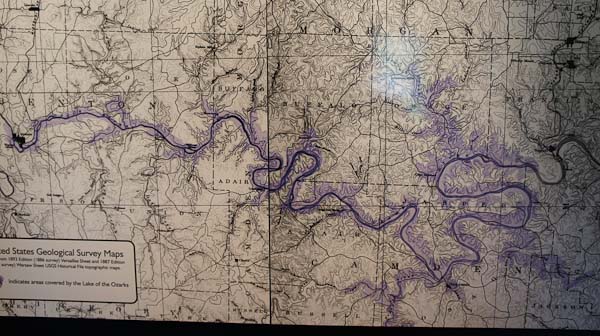 The visitor's center also has the largest fresh water fish that I've ever seen. This fish was caught in Lake of the Ozarks. Makes me rethink my desire to go swimming in the lake–lol.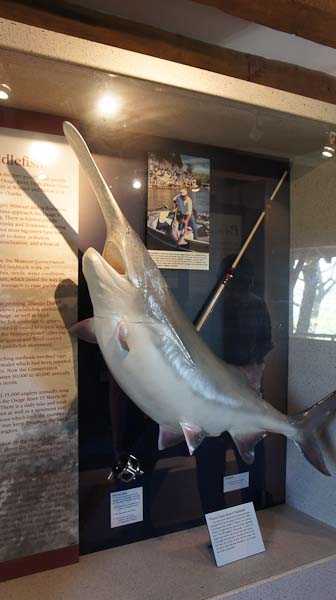 After learning more about the area we spent time hiking in Ha Ha Tonka State Park and touring Bridal Caves. Both activities are must do's as far as we're concerned and two of Em's favorite activities during our trip.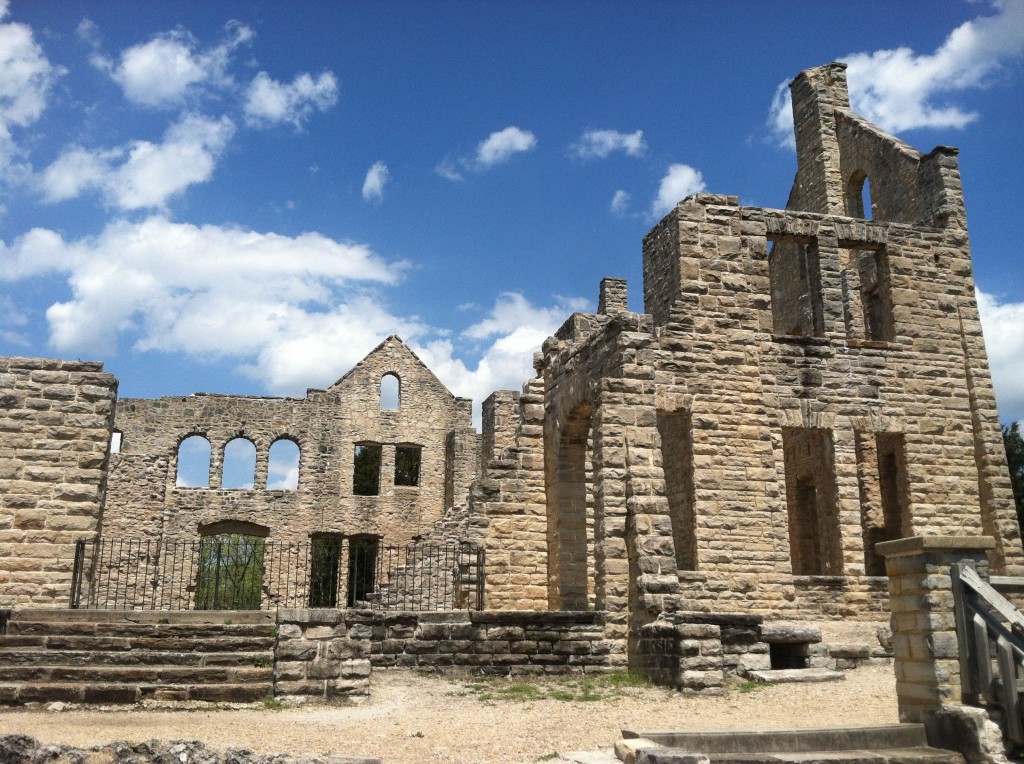 Ha Ha Tonka State Park Castle
There is a castle at the State Park that is an easy walk on wall groomed trails. Only the ruins are left, but its a pretty awesome site with spectacular views overlooking the valley.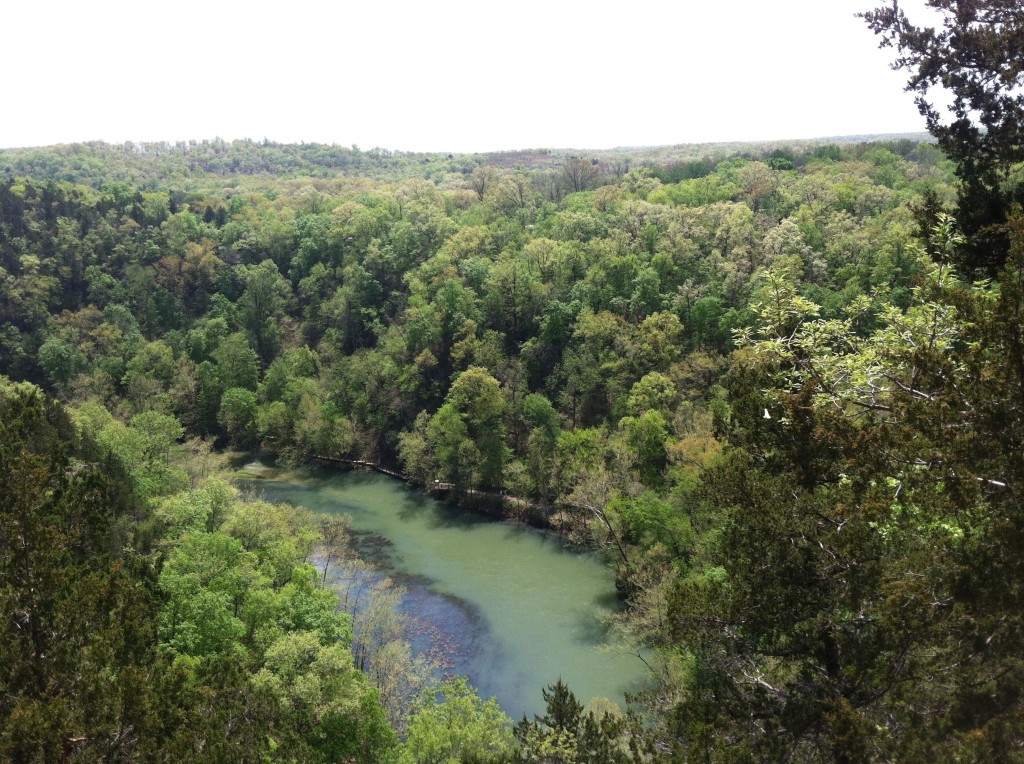 In addition to the castle trail there are 13 other trails ranging form a 1/2 mile to 6 1/2 miles. Definitely a trail for every fitness level.
Bridal Caves is one of 16 caves in Missouri and has been rated as one of the most scenic caves in America. It is gorgeous! There are giant columns, delicate soda straws and massive draperies throughout the cave. I think we were all surprised at how gorgeous it was in the cave. Definitely a stop worth making.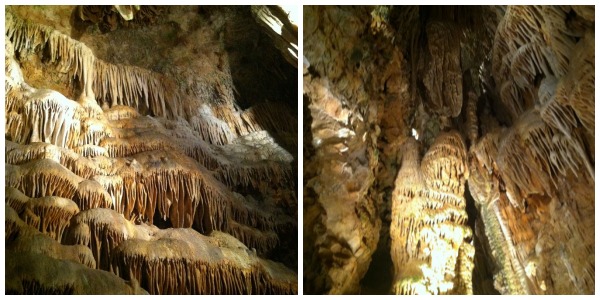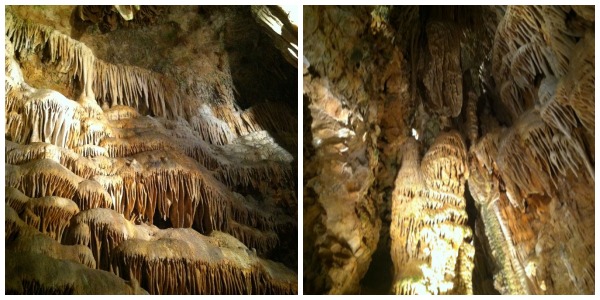 After busy days of having fun you there are plenty of dinner options available. Everything from pirate-themed restaurants to hole-in-the-wall diners (some of the best places to eat) to eating establishments with a fantastic view. My favorite place with a view was H. Toads Bar & Grill. Be sure to ask for deck seating so you can enjoy a beautiful sunset.
You will want to stop by Stewart's Restaurant for breakfast and gigantic cinnamon rolls as large as your head. To talk and eat like a pirate head over to Captain Ron's Bar & Grill on Sunrise Beach. Bonus at Captain Ron's is the activities for kids and live music.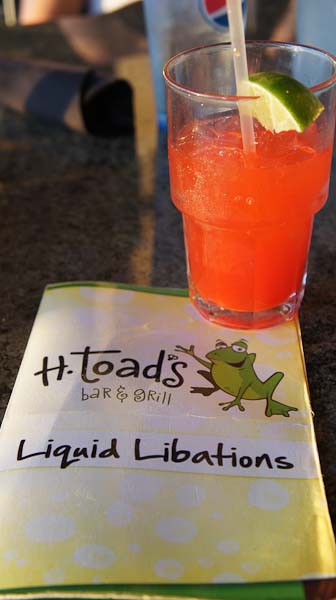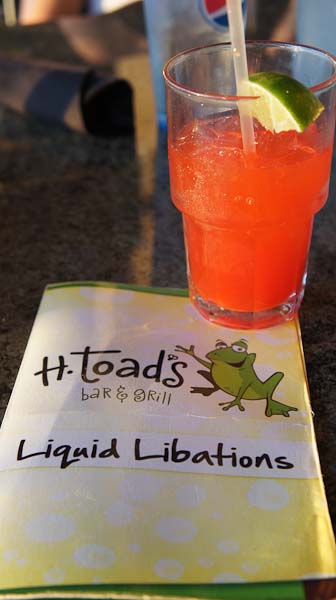 When your day is done in Lake of the Ozarks you can kick back, enjoy a cocktail and just breathe in this beautiful view.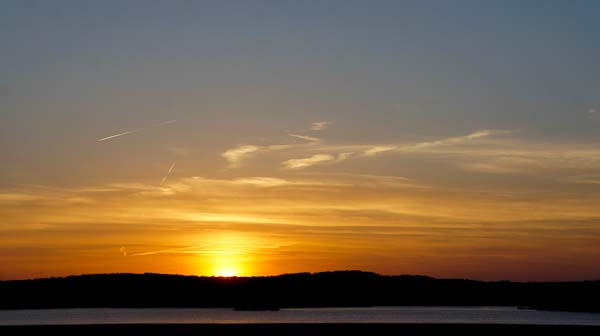 Enjoy!