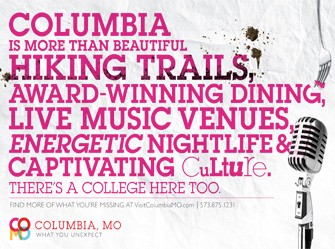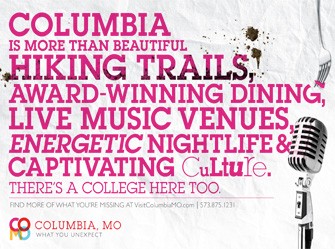 University towns are generally a really great place to visit especially if you are traveling with teens. As a rule, there are fabulous restaurants, cultural activities, outdoor sports, theater, and many, many entertainment options. A lot of the focus is on entertainment and activities for a young crowd so it's a natural fit for families with teens to visit.
Columbia was exactly what we expected and so much more! Arriving in town we immediately headed to the downtown area to walk around and get a feel for the place. You learn much more walking an area than you ever will just taking a drive by. Walking allows you to slow down, breathe the air, take in the scents and sounds of a location. It really becomes a multiple sensory activity. Can you tell I love a nice stroll in a new place?
Luckily we snagged a parking spot on a side street right downtown. As fate would have it we parked right in front of a box office. As I'm getting out of the car my eyes are immediately drawn to a Rock of Ages poster. I look at Em and can tell we spotted the poster at the exact same time. We hurry over to it and discover that the Rock of Ages theater performance is going to be in town the next night. Are you freaking kidding me? I have wanted to see the theater performance for a long time and here it fell into my lap on a trip to Columbia. I thought there was no way there were still tickets available, but a quick search on my phone (what did we do before smartphones? seriously? I use mine constantly) and not only were tickets available they were only $15 each. Tickets were purchased and a plan was made. I knew from that moment we were going to have a great time.
Instead of giving you a play by play of how our days in Columbia were spent (boooring….) I'm sharing our favorite discoveries below. Emma gives a thumbs up to all the activities below. She keeps me in the know for things that are fun for teens. Sometimes it can be tough traveling with teens, but university towns, like Columbia, MO, make it easy to entertain all ages during a visit.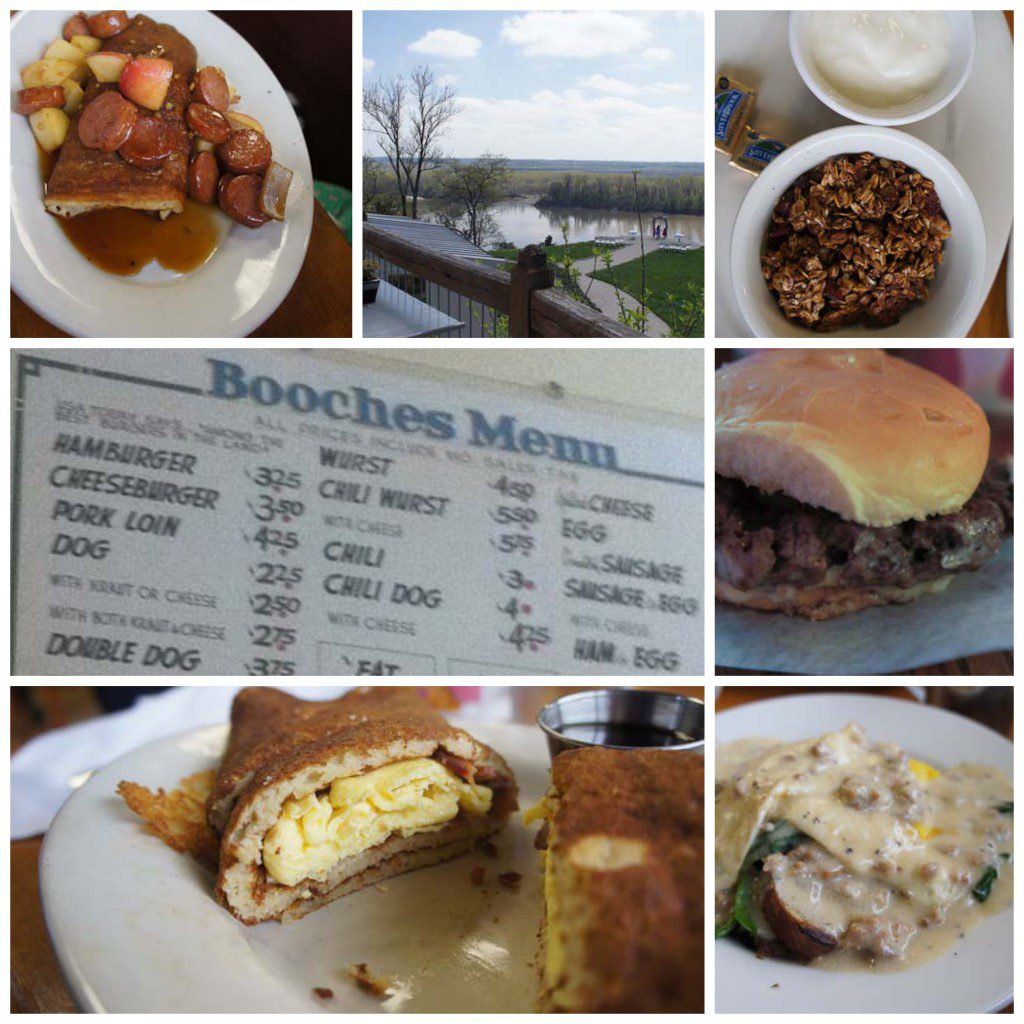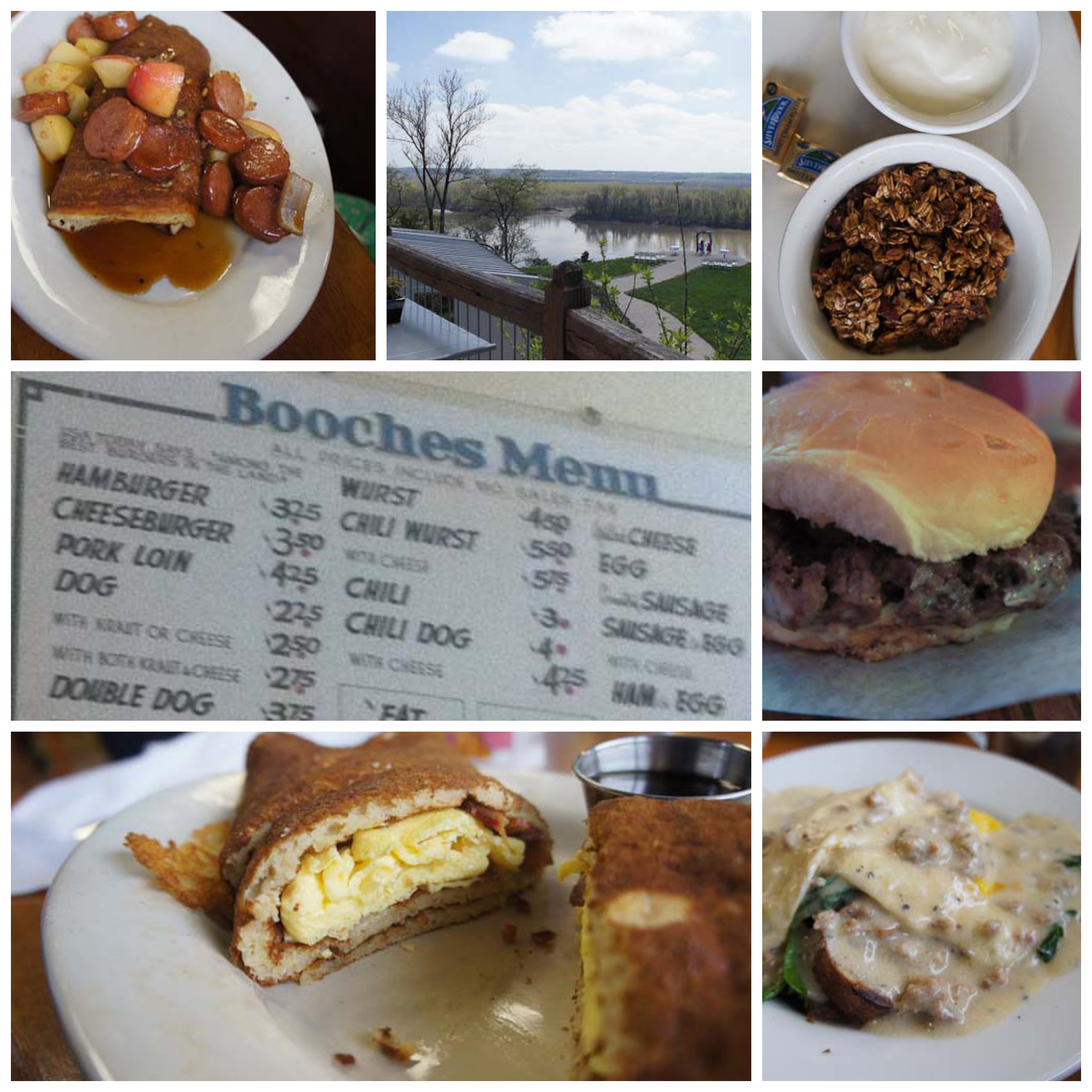 WHERE TO EAT
Ok, confession time. My biggest challenge when traveling is deciding where to eat. Finding food that everyone likes or is in the mood for can drive me nuts. There have been times where we've either skipped dinner or stopped by the grocery store and grabbed some fruit and called it good. I don't know why we find it so hard, but it can get ugly at times. Columbia, however, makes it easy because there are just so many tasty options. Here's a few that we tried and would return back to:
Booche's Billard Hall: I know, you're thinking "a billard hall, really Deb?". Trust me on this. Booche's is famous for their burgers and famous for a good reason. There is very limited seating in the front of the hall, but we walked right in and grabbed a table. The menu is pretty basic, but you'll want to just get a burger anyways so skip reading the menu on the wall. Em told me it was the best burger she ever had and asked if we could get some for the road before leaving town. This from a teen who isn't a fan of eating much beef. That is saying a lot about the food.
Addison's: Casual ambiance, delicious food. Our wait was about 45 minutes on a Saturday night so plan accordingly. We just had appetizers because of the late hour, but they were tasty appetizers and well worth the wait. The service is really fast and we had our food within a short time of ordering.
Cafe Berlin: Great place for breakfast or brunch. So many great menu choices. We were introduced to the pancake burritos here. It's a busy place, but fun. They offer 15 different types of waffles and probably that many pancake burritos as well. There are only about 15 tables, but outdoor seating expands this to about 20 or so. If there is a line put your name on the list and wait. Order the Butch Jones or Starving Artist. Oh, the homemade granola and yogurt is also very good. My favorite thing about Cafe Berlin is the local organic menu.
Les Bourgeois Vineyard: Stop here for a nice glass of Riverboat Red while enjoying a view of the Missouri river. The vineyard sits on a bluff and offers stunning views of the area.
We wanted to visit Sparky's Ice Cream shop, but wasn't able to make it work with our schedule. We were told the ice cream is awesome….if you go let me know what you think.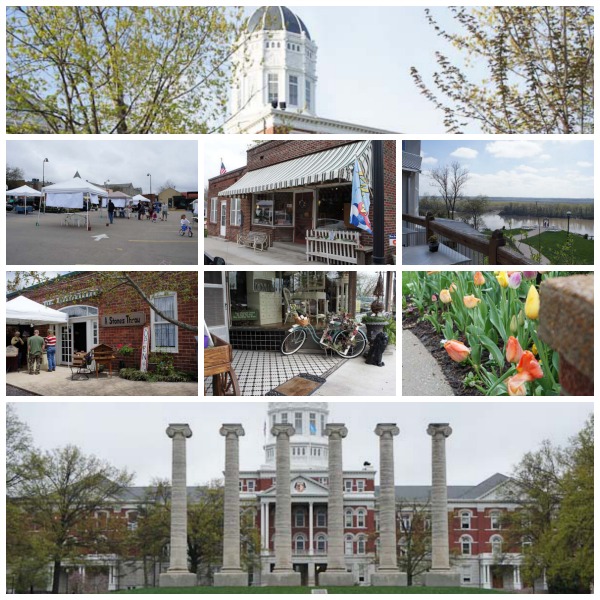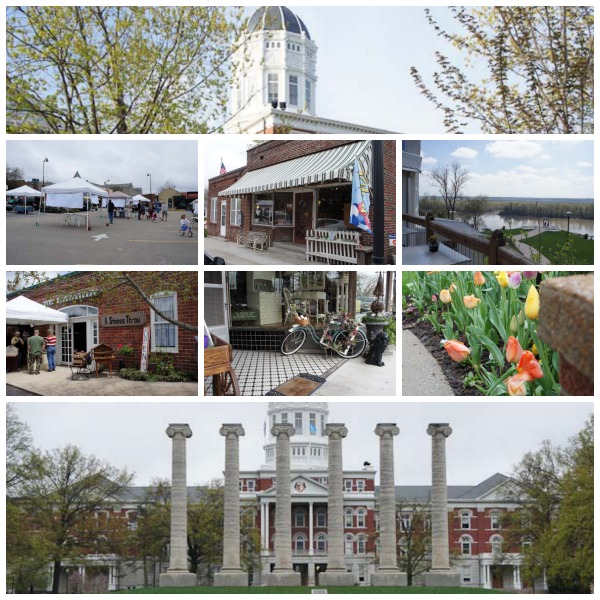 WHAT TO DO
Shopping: I know, I've said time and again that I'm anti-shopping, but what I really am is anti-big box and mall shopping. Cute boutique stores are usually worth a visit and downtown Columbia has many to choose from.  I'm partial to Calhoun's because they served me wine during the Saturday Shop Hop event. That is my kind of shopping!
Walking the University of Missouri Campus: Beautiful landscaping and buildings. I loved wandering around looking at everything. You can easily spend an hour exploring the campus.
Rock Bridge Memorial State Park: Take a hike/stroll on the woodplanked trails and check out the beautiful natural rock formations.
Ragtag Cinema: We love movies, but unfortunately we weren't able to work a movie in at this eclectic theater during our visit. If you have time I think you'll like it.
Rocheport: Drive to this nearby historic village for some antique shopping. We found adorable items at Behind the Times.
WHERE TO STAY
We stayed at Staybridge Suites just a short drive from downtown. It is a great location with easy access to the highway and a grocery store a block down the road. Our room was very large and had comfortable seating as well as comfy beds. I love staying in places with a kitchenette so that we can store and heat up left overs as needed. Great amenities include:  A daily breakfast buffet – evening Socials – Fitness Room – Pantry – indoor pool/spa – library and guest self-laundry facilities are available and free of charge.  Staybridge Suites is located at 805 Keene St, Columbia, Missouri 65201 (877) 238-8889
I have only touched on a tiny portion of what there is to do in Columbia. In addition to the above there are museums, breweries, lots of festivals and special events. Everything you want to know about Columbia can be found at VisitColumbiaMO.com
I hope you enjoy your visit!