I've been to Dublin, Ireland, but have never taken the time to visit Dublin, Ohio which is, relatively speaking, a pretty close drive from my house. If it could even give me a taste of Ireland, which I miss, I was game to go and see what adventures I could find. Arriving on a Friday afternoon Alan and I spent the weekend exploring and discovering all that Dublin had to offer while driving the Hyundai Elantra Eco. The Hyundai was the perfect choice for this trip due to its incredible gas mileage and fantastic get-up and go (oh, and we have to say the heated seats were awesome!).
We checked in at the Crowne Plaza just a short drive from historic downtown. The hotel is set off the main street in a quiet area which I appreciate. The older I get the more I want to have my nights free from excessive noise and traffic. Our 3rd floor, king-bed, garden view room is charming and exactly what we need for our weekend adventure of food, roadside attractions, waterfalls and literary discoveries.
DUBLIN EATS
The best adventures have great food and Dublin doesn't lack any delicious options. We enjoyed dinner at the Dublin Village Tavern and Matt the Miller's and breakfast at Sunny Street Cafe.
DUBLIN ROADSIDE ATTRACTIONS
I am seriously impressed with the number of roadside attractions and things to do in Dublin. Public art, waterfalls, and fairy doors to name a few.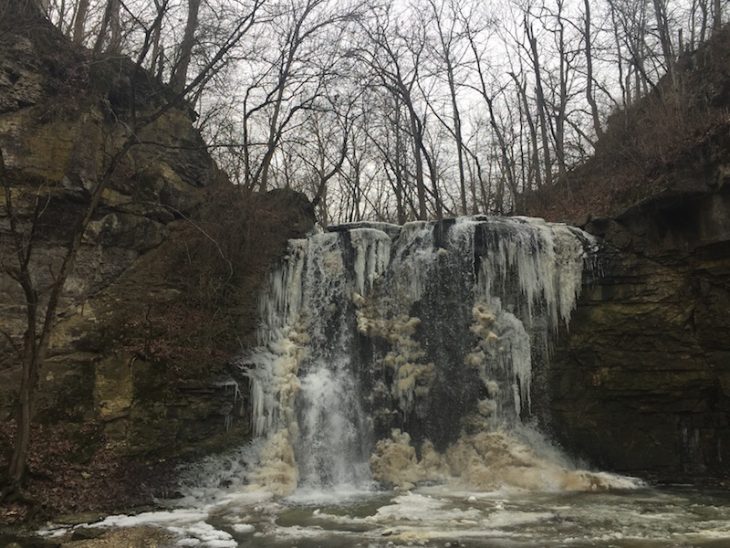 Waterfalls: Dublin is home to two waterfalls that I could find; Hayden Falls and Indian Run Falls. Both are a very easy walk from the parking lot and even on a cold day, it was a quick walk and well worth being cold for a little bit.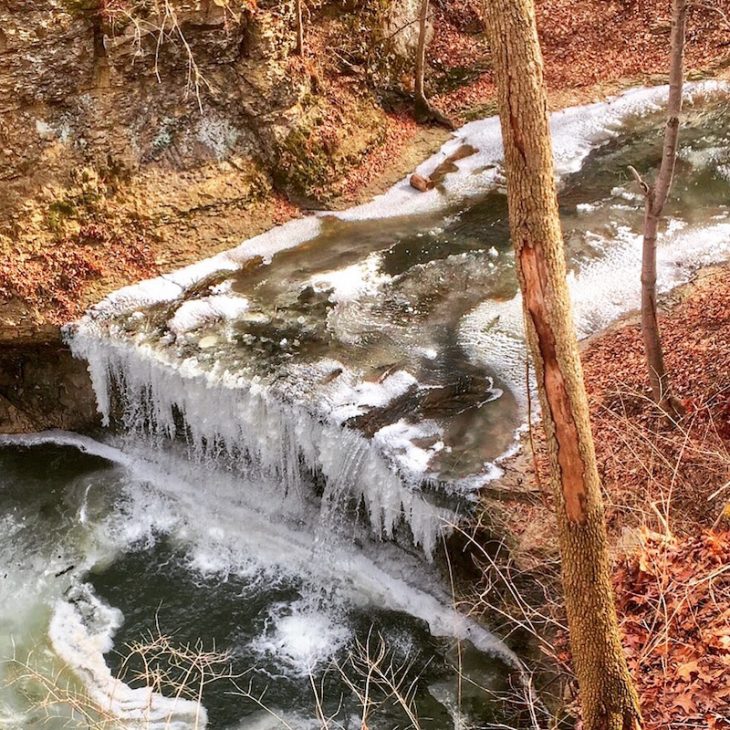 Giant Field of Corn is located at a busy intersection, but since we were there on a weekend that wasn't busy (aka no one else was there) we just pulled into the business drive and took our photos.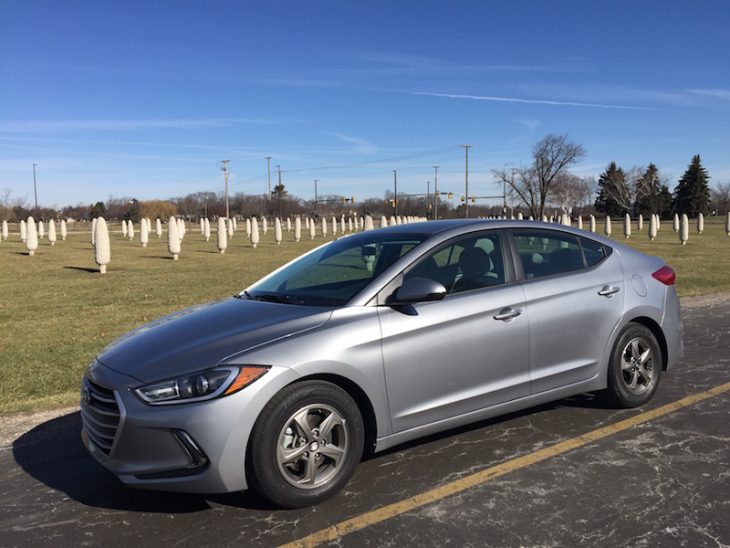 Dancing Hares is just down the road from the Giant Field of Corn. Drive past the hares and take the first right to go to a nearby parking lot. We took our photo from a bit further away with the Hyundai, but as we drove closer realized there was parking, but it was so cold that I opted to stay inside the cozy car on the heated seat.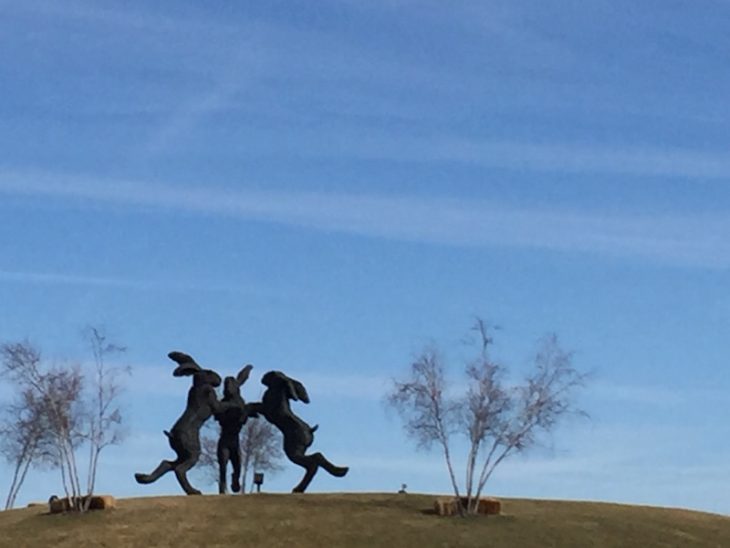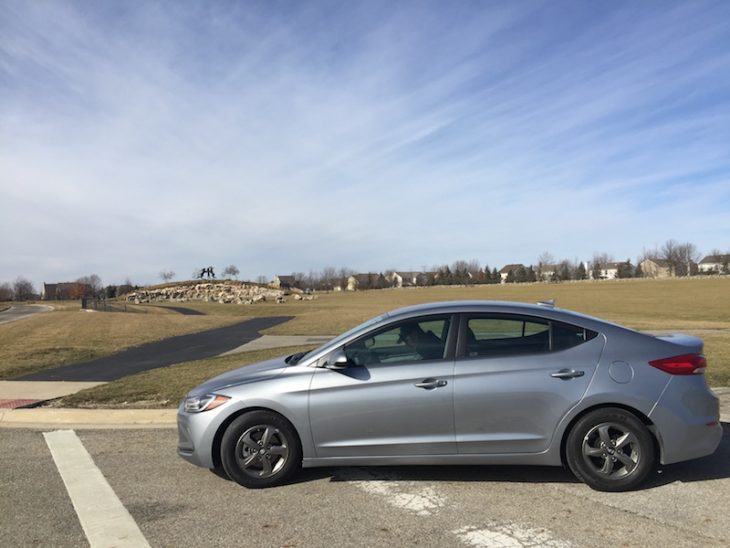 Leatherlips is in another of Dublin's parks (there are around 60 parks in all) that is along the river. We did get out and explore the river a bit before getting back in the car. Luckily, the Hyundai heats up really fast so we were never cold for long.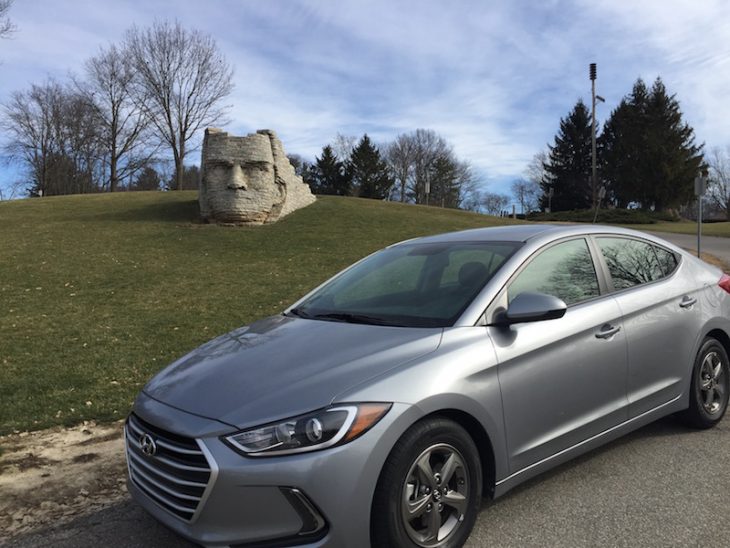 Historic Downtown and Fairy Doors. You can take a self-guided historic walking tour of downtown Dublin and at the same time look for fairy doors. This is Dublin after all. Fairy doors add a bit of charm to the city. Just note, if you go on Saturday/Sunday in the winter some of the Fairy Door businesses may not be open. Brochures for both can be picked up at the visitors center. Find all the fairy doors and turn in your card for a t-shirt.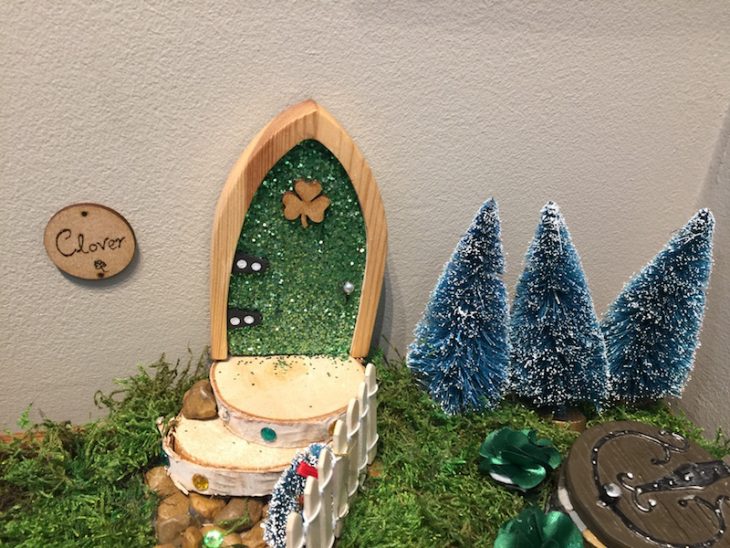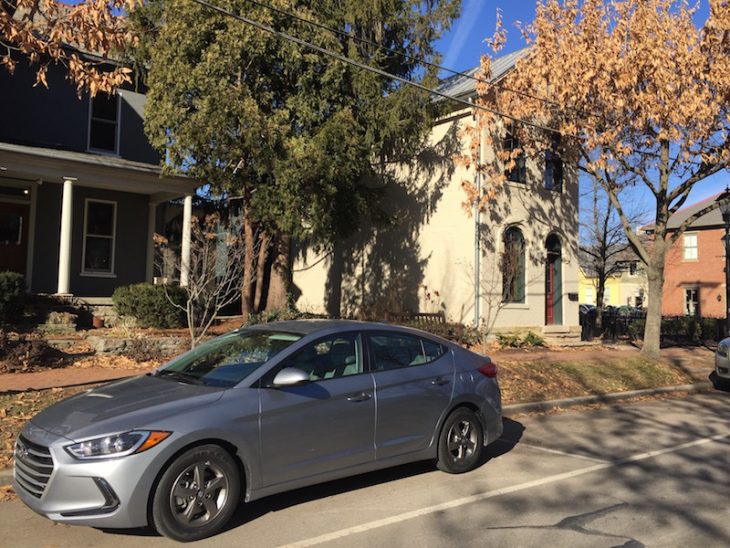 The Hyundai has been fantastic to drive around. Heats quickly, excellent on gas mileage and plenty of room for us and our bags. Plus, it has all the driver assist lights that are found on new cars. I really appreciated the cross-traffic warning when I was backing out of parking spots!
Parks. Dublin has around 60 parks in its metro park system and we were fortunate to check out a few. Great for hiking, picnics, running, wildlife spotting, and birding. All the parks we went to were very well maintained and I imagine they get a fair amount of use during good weather.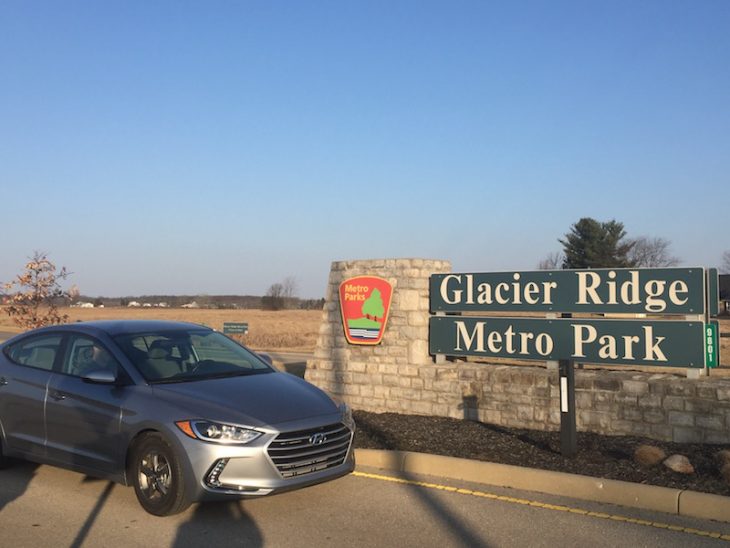 LITERARY DISCOVERIES
Ok, I'm going to depart from Dublin for just a minute, but feel ok doing so since they are so very close to Columbus. I couldn't come to Dublin and not check out the literary opportunities in the area. I found two incredible bookstores that you absolutely MUST go to when you are in the area.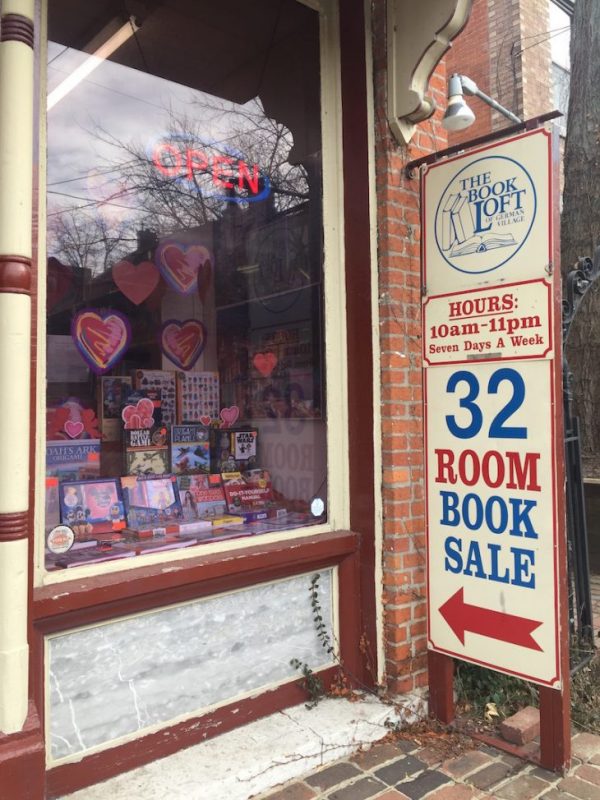 The first is the Book Loft of German Village. How long do you have? If you are a book lover you could get lost in here for a while. Consisting of 32 rooms and over 500,000 volumes their slogan is "A world of books for young and old." Please note that the Book Loft is NOT handicap accessible. The rooms are small, the walkways are narrow and there are a fair amount of stairs. However, if you are able, it is completely worth the visit. Rooms are broken into genres so pick your favorites and enjoy time browsing the stacks. (Note, there is a public bathroom in the children's section..it's not marked on any of the store maps, but I, luckily, found it by chance).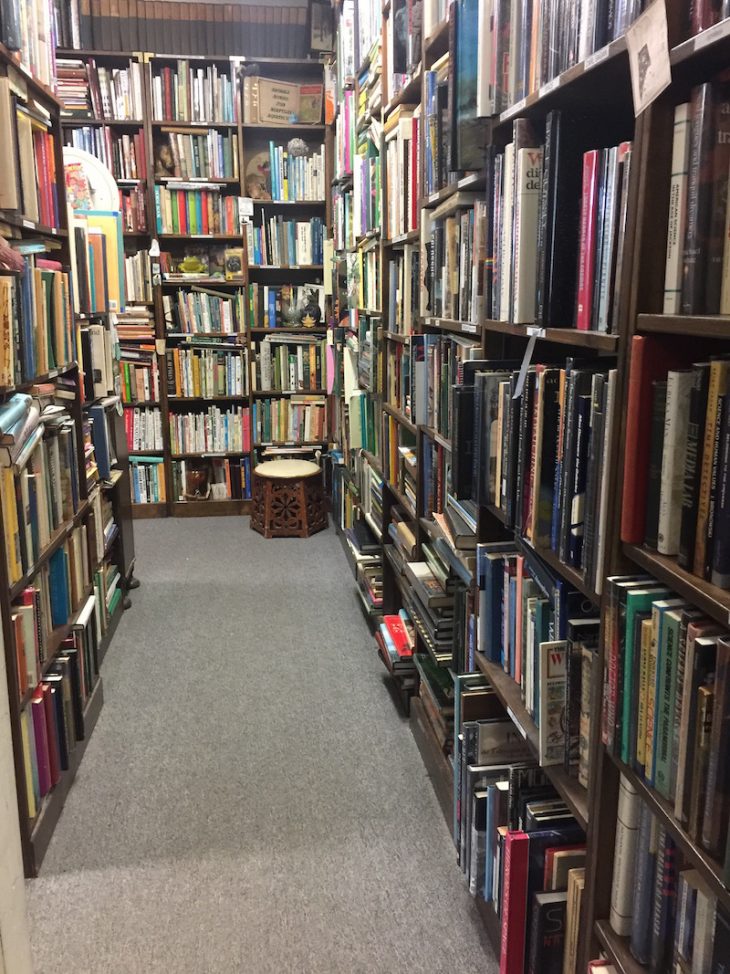 Next, be sure to stop at Acorn Bookshop before you leave Columbus. Acorn is a used book lovers dream. They have everything from $1 paperbacks to books that cost thousands.  We wandered around in here a bit longer because it wasn't as busy as the Book Loft plus Acorn has a great selection of used books. Sadly, I didn't stumble across any first edition Laura Ingalls Wilder books during my visit.
WHERE TO STAY IN DUBLIN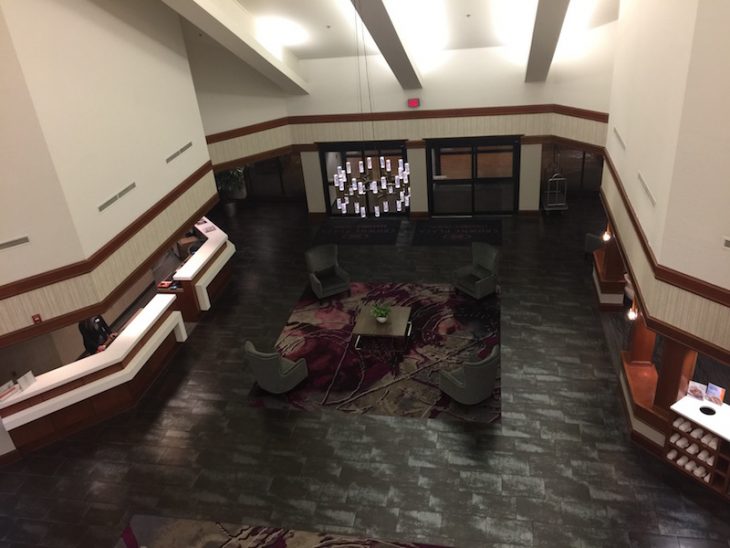 I mentioned earlier that we stayed at the Crowne Plaza hotel. Let me give you a peek inside our very comfy room and the lovely lobby area.  We had a king size room with plenty of space to move around. Our bed was very comfortable and I fell asleep quickly each night. In the morning the lobby has coffee ready and waiting for guests to enjoy. The Crowne Plaza makes a wonderful home base for your adventures in Dublin.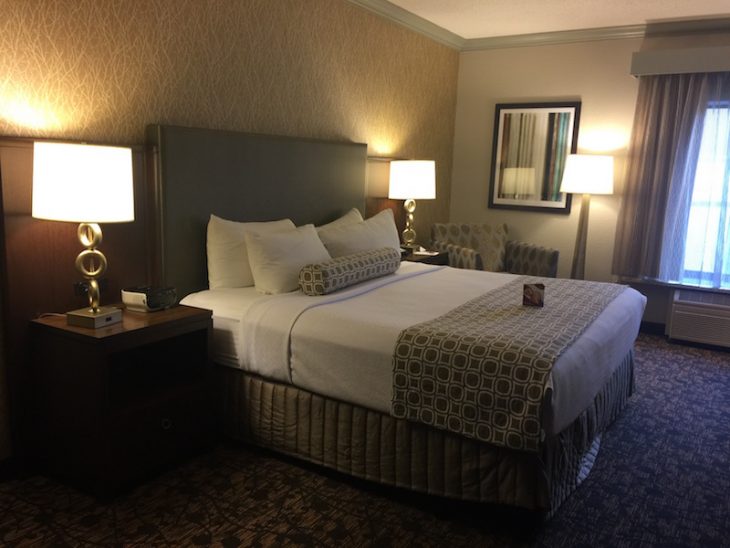 UNEXPECTED FIND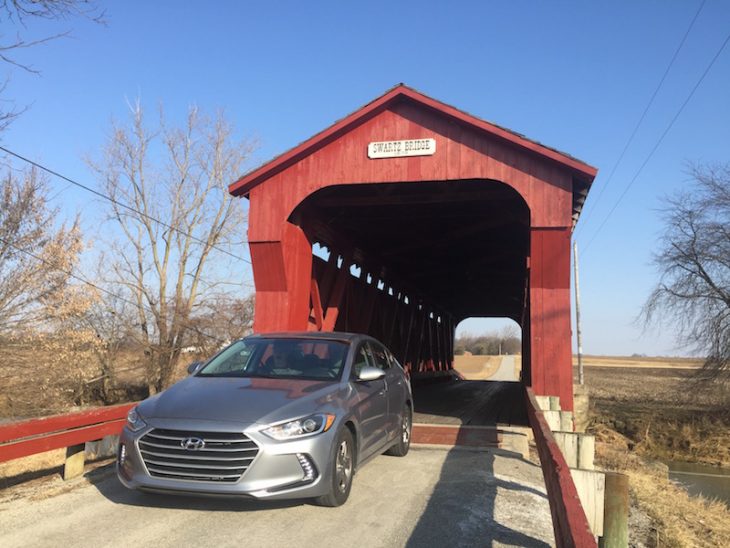 So, the Hyundai Elantra Eco took us from Detroit to Dublin and Columbus and back to Detroit in comfort. It took a little over a tank of gas to drive 410 miles. I believe we average around 35 miles to the gallon. Driving a fuel efficient car really does make a difference on the checkbook. Oh, and on the way home I spotted a sign for a covered bridge and made a last second turn (the Elantra Eco corners very nicely) and drove a few miles of country roads (the Elantra Eco handled very well) to the Swartz Covered Bridge. A fun detour on the drive back home and glad I made the last minute decision to try to find it.
Overall, a fantastic visit to Dublin and a bit of Irish attitude to make the weekend a complete success. If you've never been I highly recommend visiting for at least a day or more.
Learn more:
Dublin Convention & Visitors Bureau 
Follow them on social media at #SoDublin
Disclaimer: I'd like to thank the Crowne Plaza for hosting my stay, Hyundai for providing an excellent ride for our adventure and the Dublin CVB for dinner at Matt the Miller's and helping coordinate our adventure.
***PIN DUBLIN, OH TO PINTEREST***