I'm fortunate to be snowbirding in San Jacinto Valley in Southern California right now. There are two fantastic year round farmer's markets here. During my visit to the market on Thursday I happened to find fresh strawberries. What a fun find for someone from northern Michigan who doesn't see fresh berries until June.
Of course, I immediately thought of making chocolate covered strawberries. Then, I thought about how delicious they would be dipped in chocolate and rolled in pecans, or dipped in milk chocolate and white chocolate. They all sounded delicious so I made all three!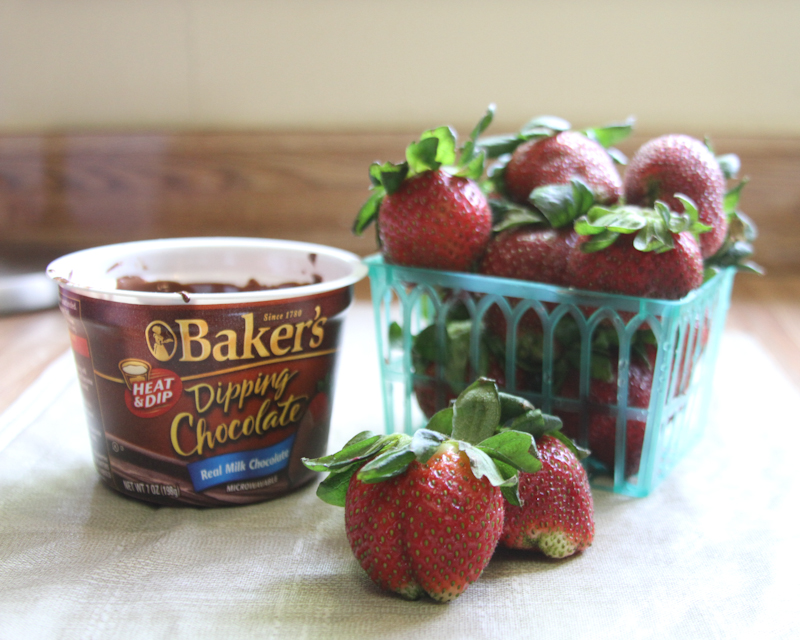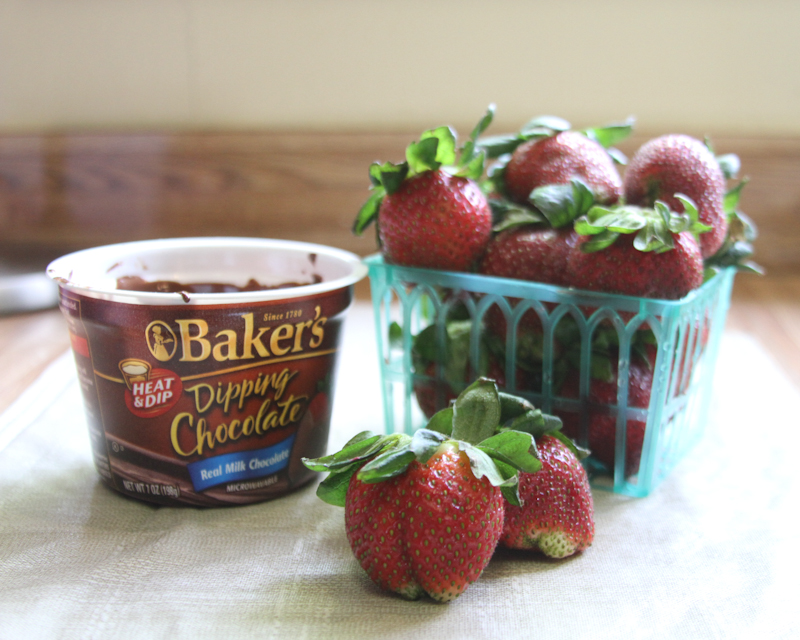 The very first thing you'll want to do is rinse the strawberries off and dry them. Be sure to pick strawberries that are not bruised or have any bad spots on them. If the strawberries are damp that chocolate won't stick to them so be sure that they are fully dry.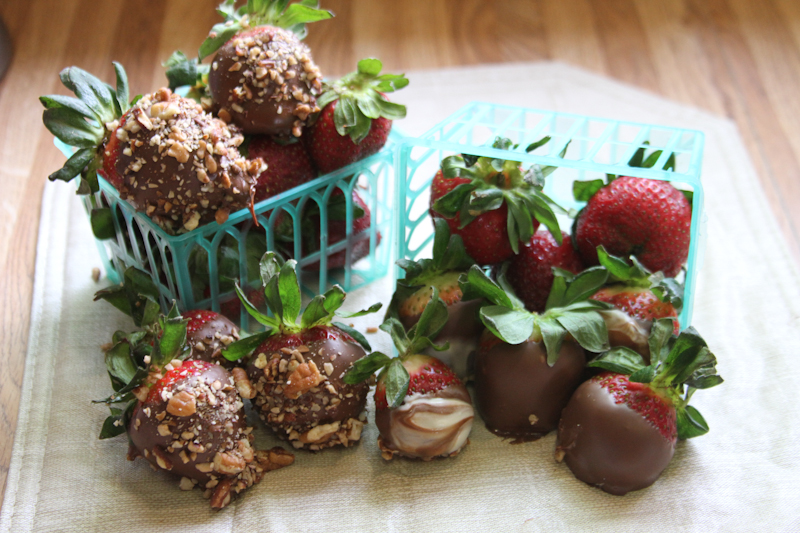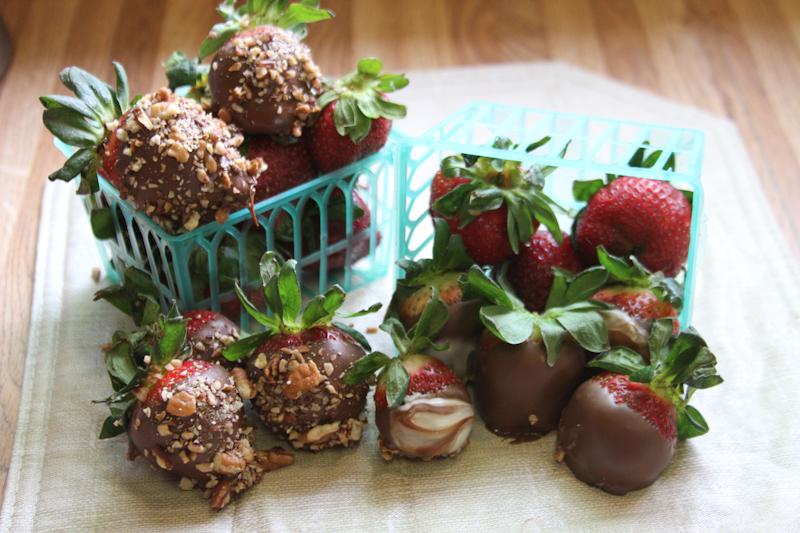 You'll need Baker's Milk Chocolate Dipping Chocolate, white chocolate, and pecan pieces.
CHOCOLATE COVERED STRAWBERRIES: Simply heat up the Baker's dipping chocolate in the microwave in 30 second intervals. Be sure to mix the chocolate between each heating session. When the chocolate is fully melted simply dip the strawberry in the chocolate and then set on parchment paper.
CHOCOLATE PECAN STRAWBERRIES: Use the chocolate covered method above and then roll the strawberries in pecan pieces.
MILK CHOCOLATE AND WHITE CHOCOLATE STRAWBERRIES: Melt white chocolate in the microwave according to the package directions. Dip strawberries in milk chocolate, let cool and then dip in white chocolate.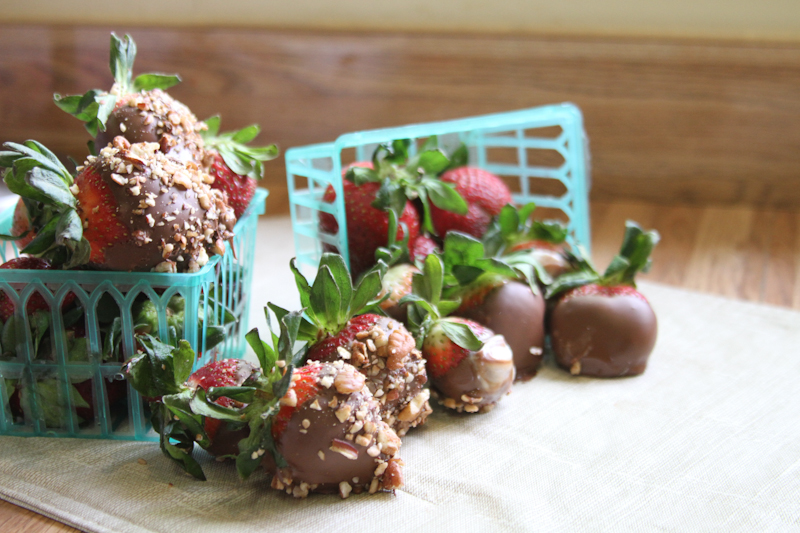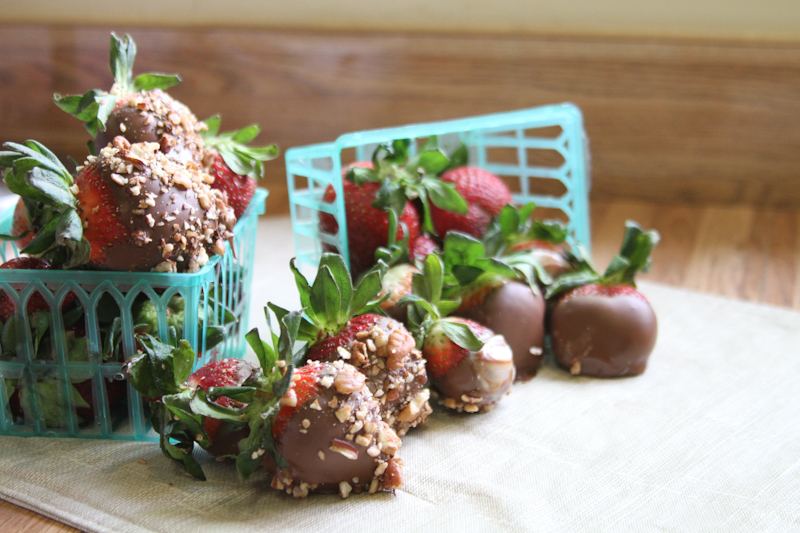 All three strawberries turned out excellent and were all very tasty. It only took about 10 minutes to make 5 of each type of chocolate covered strawberry.

This makes a perfect treat to give to your sweetie on Valentine's Day or to serve as a decadent dessert during a date night at home.
What is your favorite chocolate covered strawberry variety?