I am so ready for spring. It has been a really long winter and I'm eager for warm weather, thunderstorms, spring flowers, and more importantly fresh fruits and veggies. I don't know why, but lemon and blueberry flavors always remind me of spring.
Now, blueberries wont be in season here until later this summer, but I've had pretty good luck recently finding nice berries at the grocery store.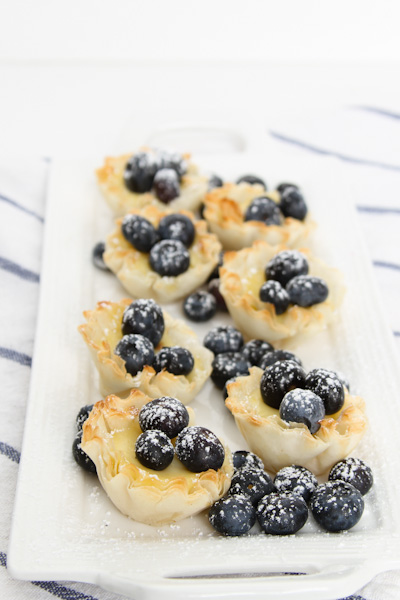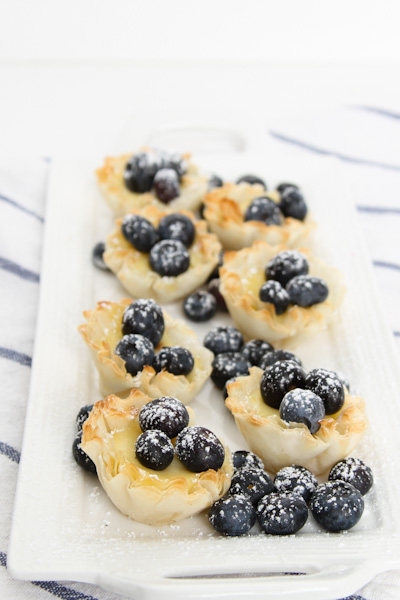 These look so pretty to serve and are so incredibly easy to make. These are my favorite kinds of desserts. Easy to make and pretty to look at.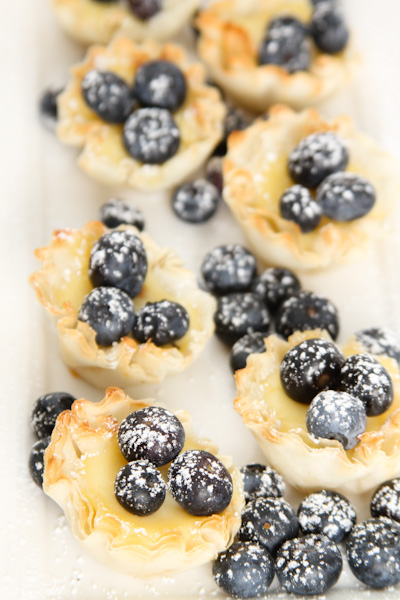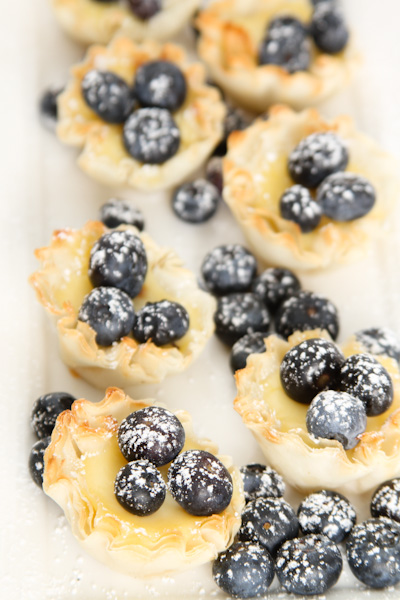 If you have unexpected company and need a quick dessert this is the one to make. Seriously, you can have it done in about 5 minutes.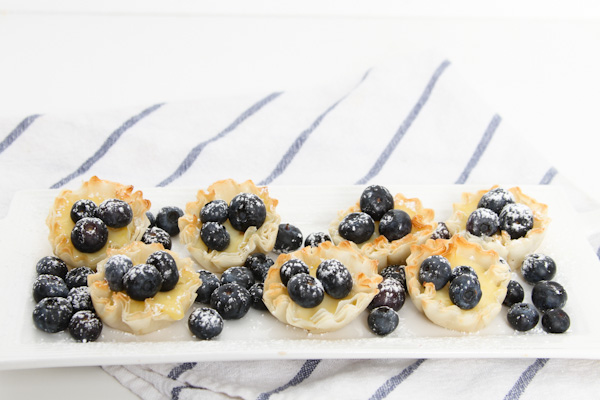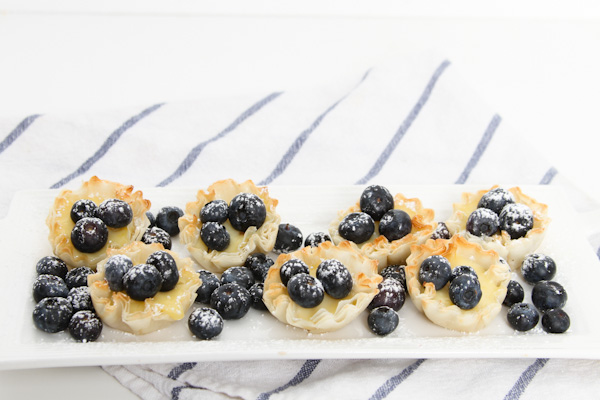 INGREDIENTS NEEDED:
Phyllo cups (found in the frozen section with the phyllo dough)
Prepared lemon pudding
Blueberries
Powdered Sugar
Directions To Make The Lemon Blueberry Spring Treats:
Put a dollop of lemon pudding in the phyllo cup, top with blueberries and sprinkle with powdered sugar.
That's it. Done.
Really, does dessert get any easier. It's almost homemade and looks so pretty to present to your guests.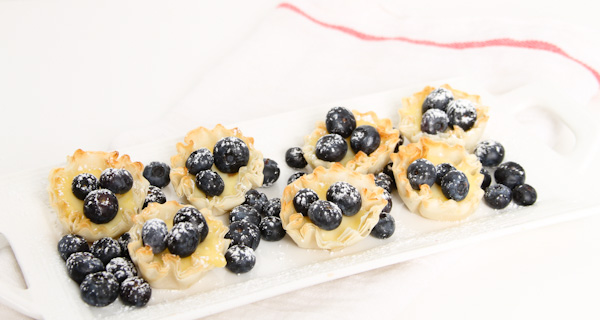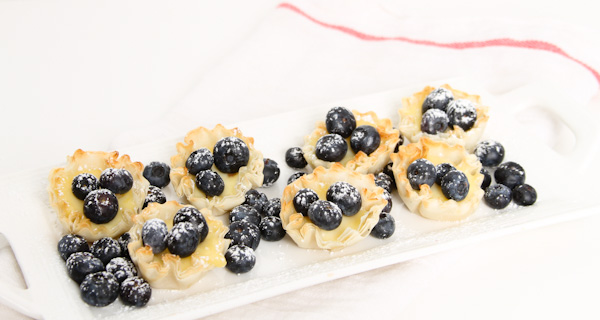 What I love about this recipe is that it is so easy to switch up in so many different ways. You can change the filling or change the berries. You could even change both.
Love chocolate? Put some dark chocolate pudding in the cup and top with raspberries.
How about a cheesecake filling with chocolate drizzle and a beautiful red strawberry on top.
There are so many different varieties of ways that you could serve this dessert. I love that its very flexible and you can really use what you have on hand as long as you have the phyllo cups. Always a good idea to have a box of phyllo cup in the freezer.
You'll never know when unexpected company will stop by.
Pin Lemon Blueberry Spring Treats To Pinterest: