There's so much to see and learn at the Onöhsagwë:de' Cultural Center which houses the Seneca-Iroquois National Museum. Located in Salamanca, New York, the museum is open Monday-Friday and closed Saturday-Sunday. They welcome everyone to immerse themselves in the Seneca culture and traditions.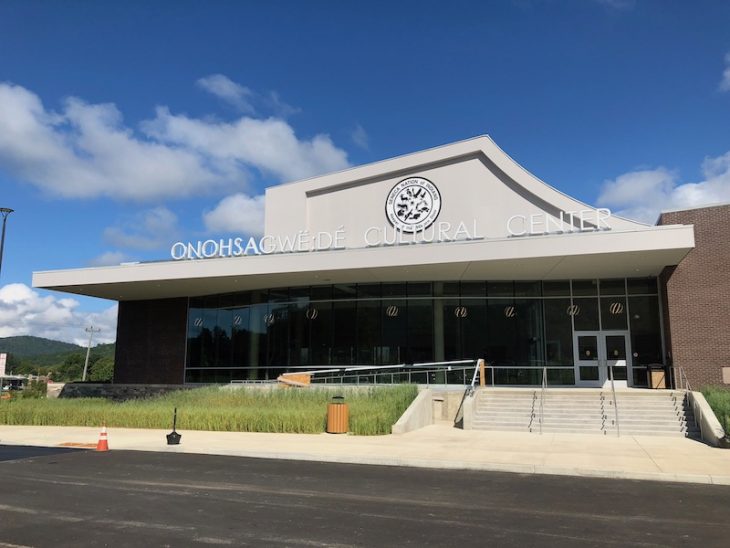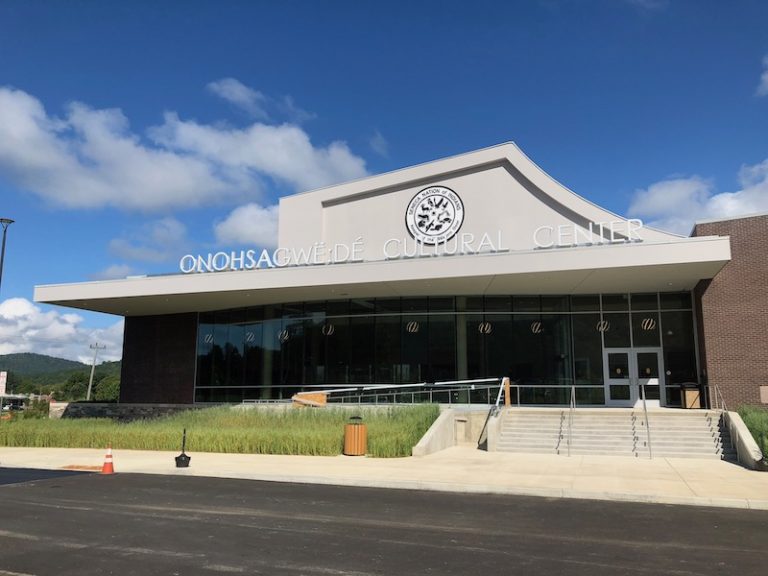 The Seneca-Iroquois National Museum has various exhibits regarding Seneca history and culture. There are formal tours that you can join or if you prefer to explore the museum on your own, you can do that as well.
Museum Interpreters are available for any questions you may have about the different exhibits. There are objects on display, photographs, records, artworks and other exhibits that showcase the culture.
Some of the exhibits include sports that Native Americans play including Lacrosse and Snowsnake. There are exhibits of homes that they used to live in like the Long Houses and Log Cabin Room.
There are partially reconstructed long houses and the exhibit will show you where one would sleep, what men and women do in their communities and other information.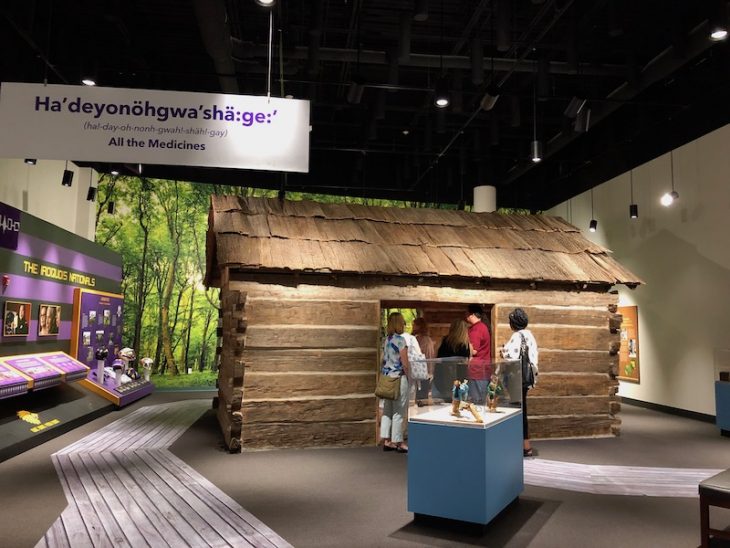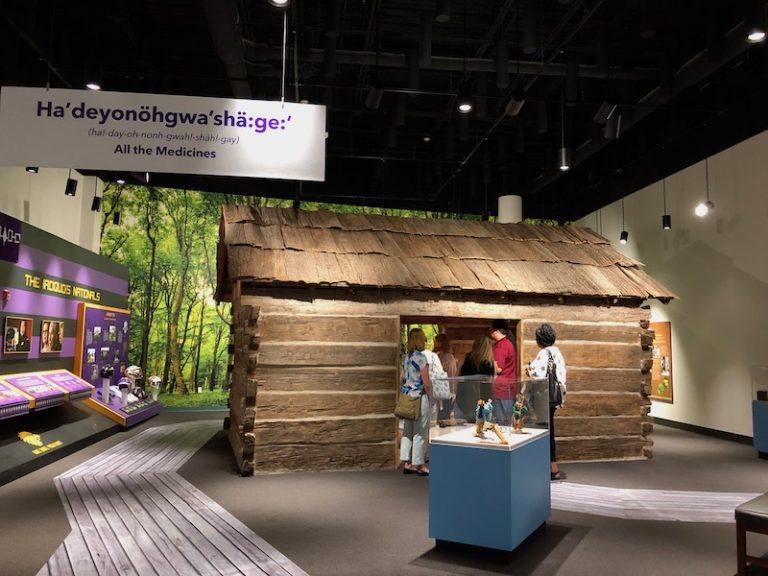 Around mid-1700s many already lived in log cabins that are a lot like the ones in British military or American settlers in New York colonies.
There is a permanent exhibit that gives information about the creation of the Kinzua Dam in the 1960s that destroyed Native American communities.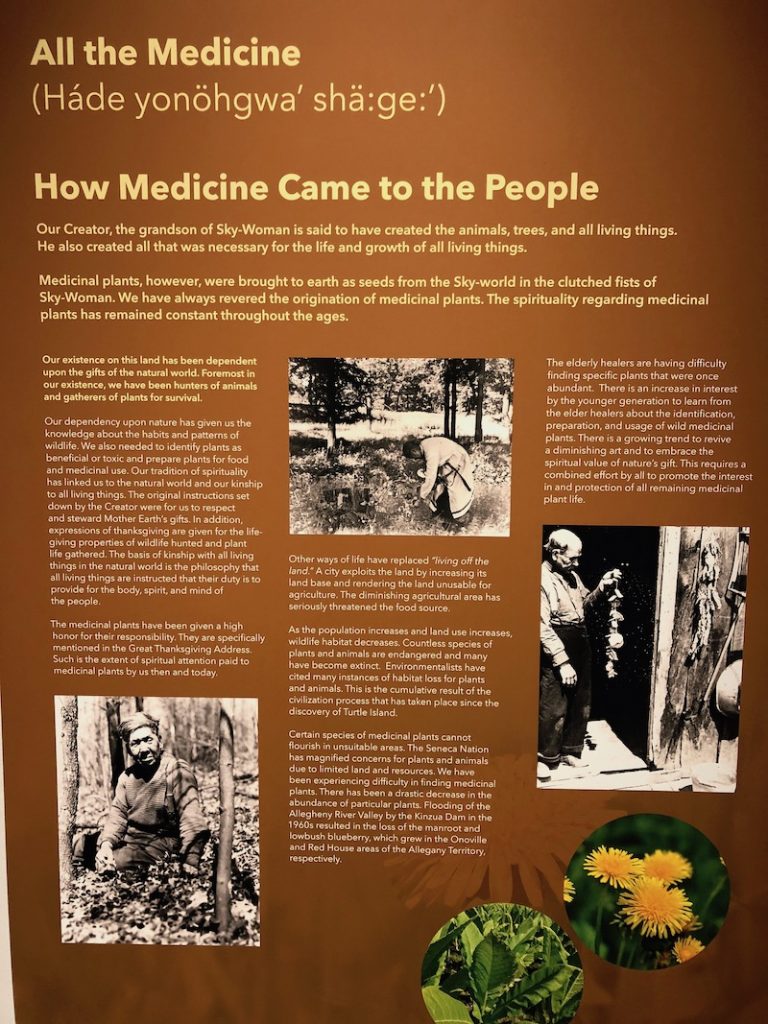 You will see how the people lost their homes and lifestyle; how the Seneca Nation of Indians fought for their homes; and how their loss has affected them.
The Central Gallery features birds and animals including the 8 animals and birds that represent the different clans.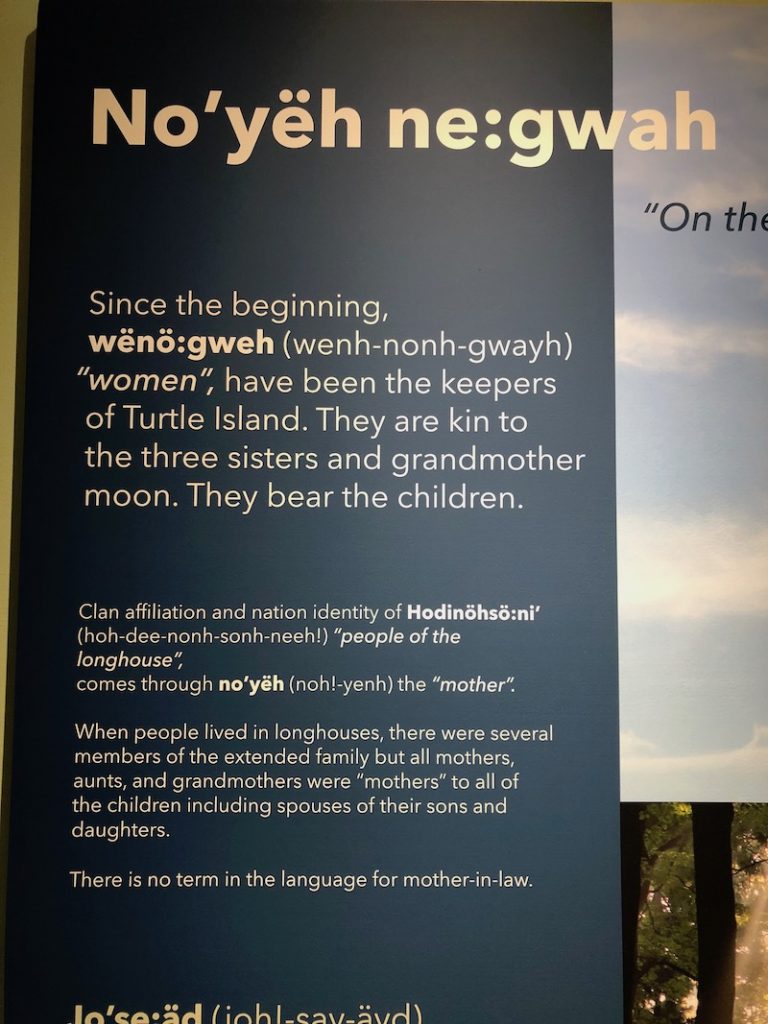 Seneca Iroquois National Museum Collections
If you are a researcher or an artist who works on Seneca-Iroquois topics, this will be your research and art paradise. There are more than 1 million objects in the Seneca-Iroquois National Museum collection.
There are documents, photographs, publications, multi-media productions and other materials related to the Seneca history and culture.
Even if you're not a researcher or artist, you will also find interesting objects among the collections. There are corn husks dolls, beadwork purses, pottery, antler bone carving and many more.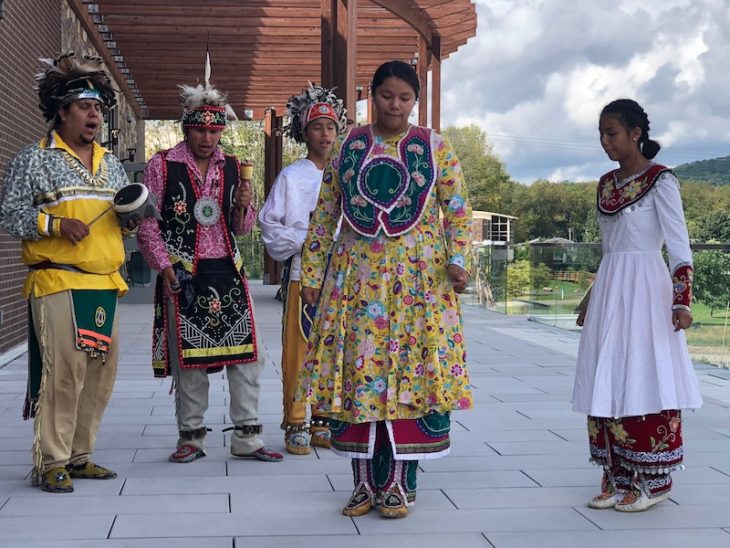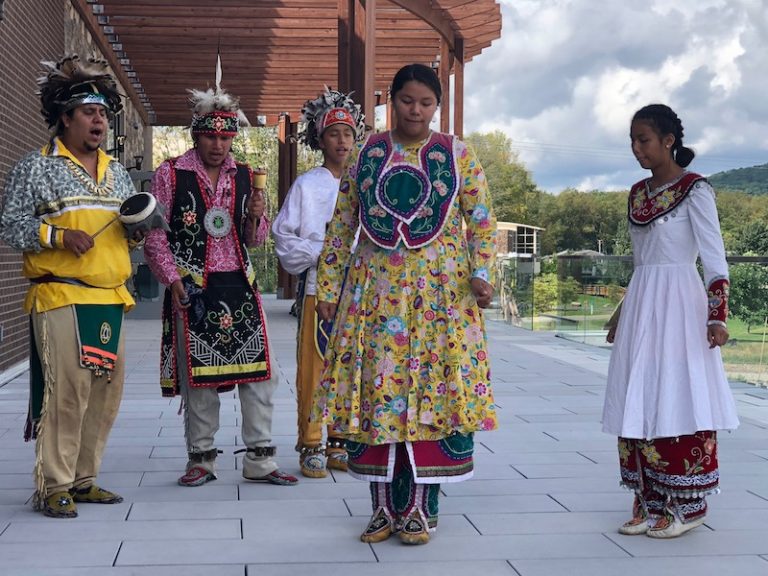 Seneca Iroquois National Museum Education Tours and Programs
There is a new classroom in the Cultural Center where students in educational tours can ask questions from Cultural Experts. The tours can be catered to different topics that the group may require or prefer.
To make things interesting, there are games, crafts, storytelling and even artifacts that students can touch.
You may also check out their calendar on their website to see what future lectures are coming up.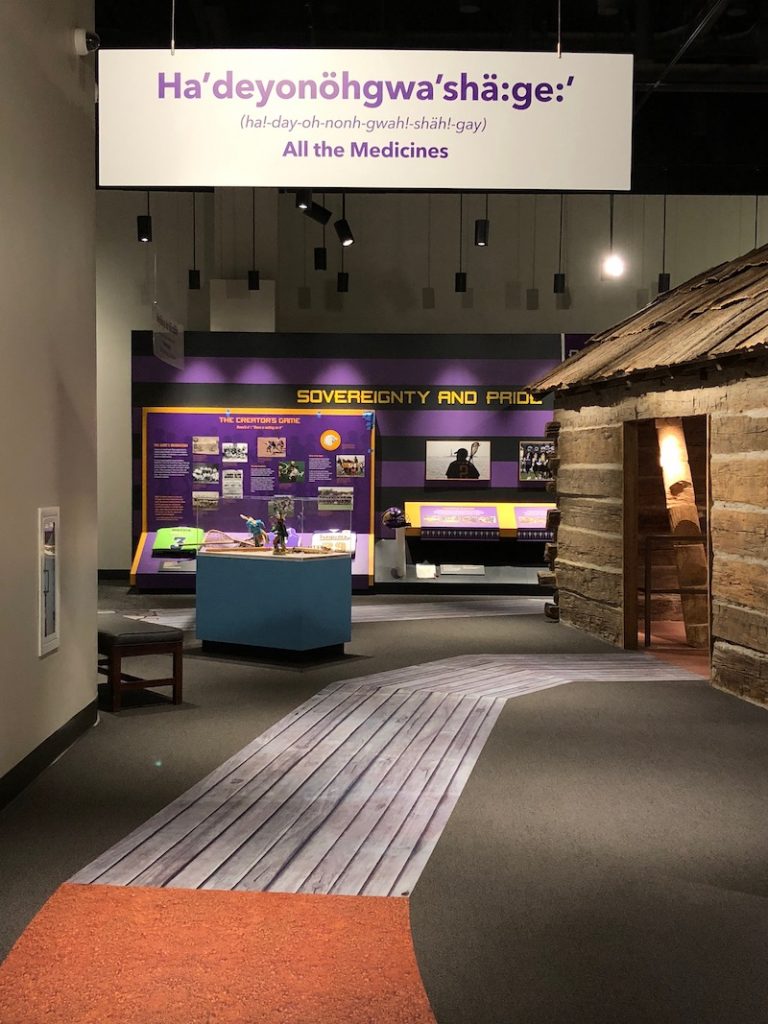 Seneca Iroquois National Museum Other Important Things To Know
For those who want to research their native ancestry, the staff of the Cultural Center can help you with that as well. When you visit, you can buy some souvenirs from the gift shop.
There are sweaters, hoodies, shirts, purses, horn rattles, bison tooth necklaces, handmade leather items, beadwork items, household items, corn husk dolls, baskets, and other items.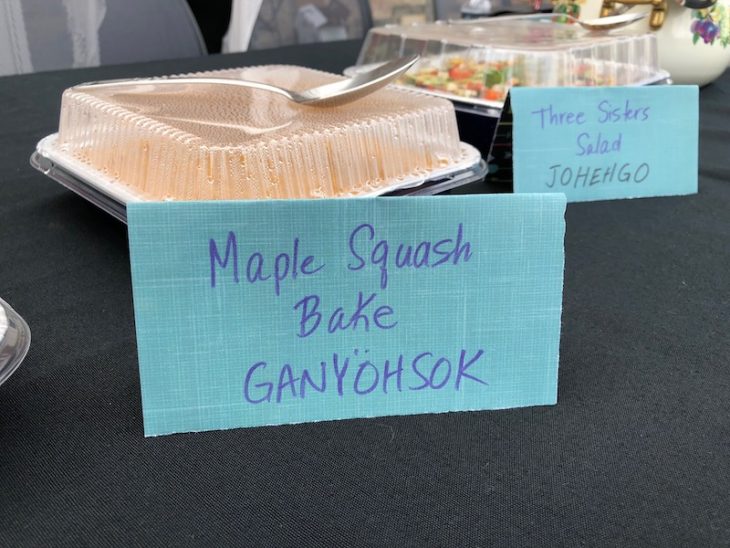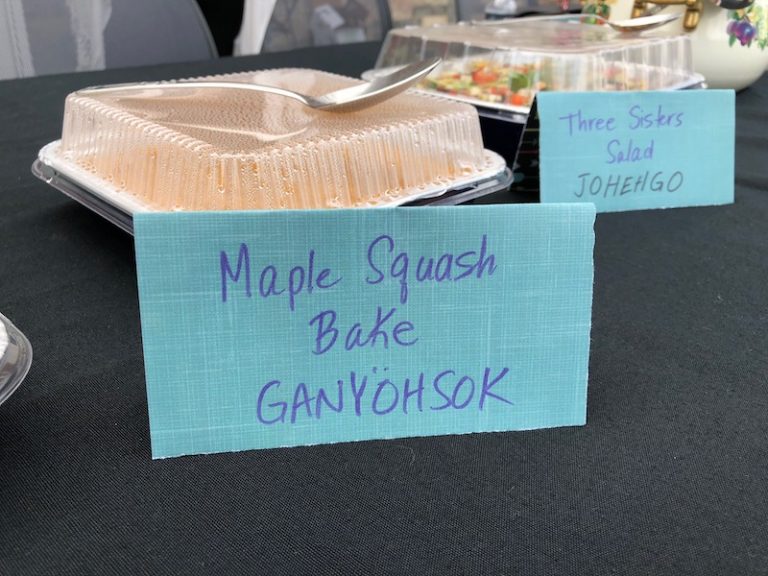 Seneca Iroquois National Museum Know Before You Go
Location: 82 West Hetzel Street, Salamanca, NY 14779
Hours: Monday – Friday: 10a-4:30p; Saturday – Sunday Closed
Cost: Adults $11; Seniors $8; College Students $8; Children 7+ $7; Military/Vets $8
More information: https://www.senecamuseum.org/
Where to Stay When You Visit the Seneca Iroquois National Museum
Seneca Allegany Resort & Casino
Pin To Pinterest