Even if you can't point to Wytheville, Virginia on a map without some serious searching we're here to share the all the reasons to visit this small town in SW Virginia.
You'll soon wonder why it's taken you this long to discover this gem near the Blue Ridge Mountains and a short 30 minutes drive to the Blue Ridge Parkway.
Wytheville, Virginia (pronounced "withville") is the only town in the world with the name. And this quirky little small town itself is as unique as its name.
Visitors have found Wytheville to be more than the average stopover destination. Its irresistible personality shines in so many one-of-a-kind ways.
We're sharing fun things to do and why we think this is a great place for a mountain getaway.
Top 13 Reasons To Visit Wytheville, Virginia Soon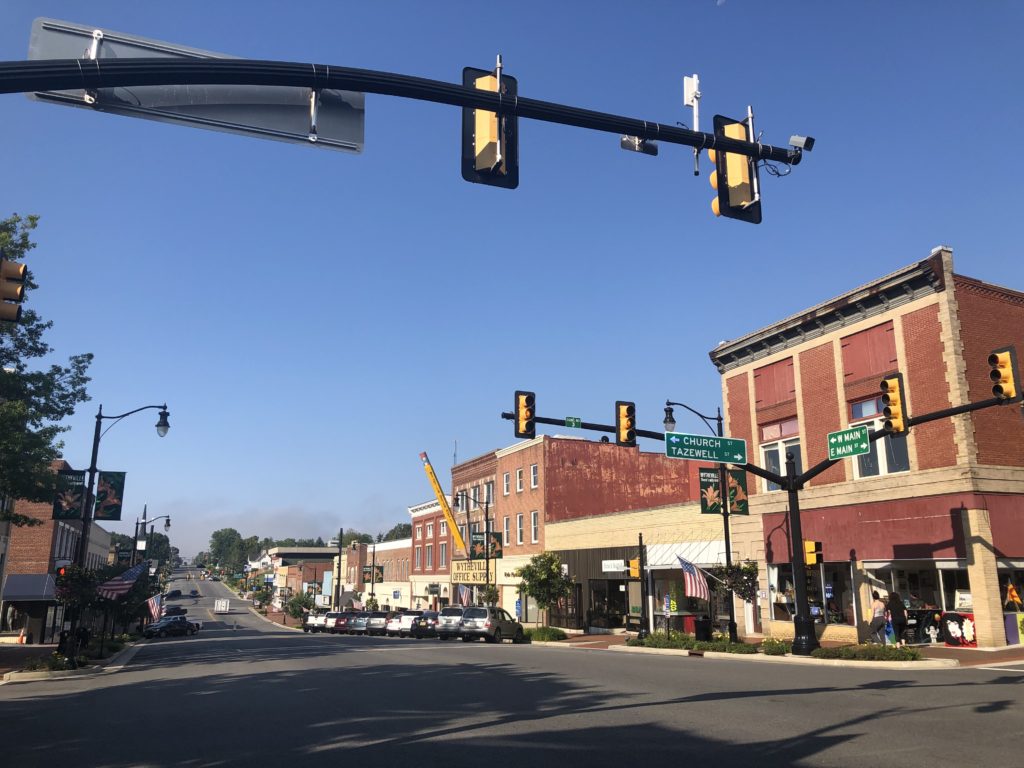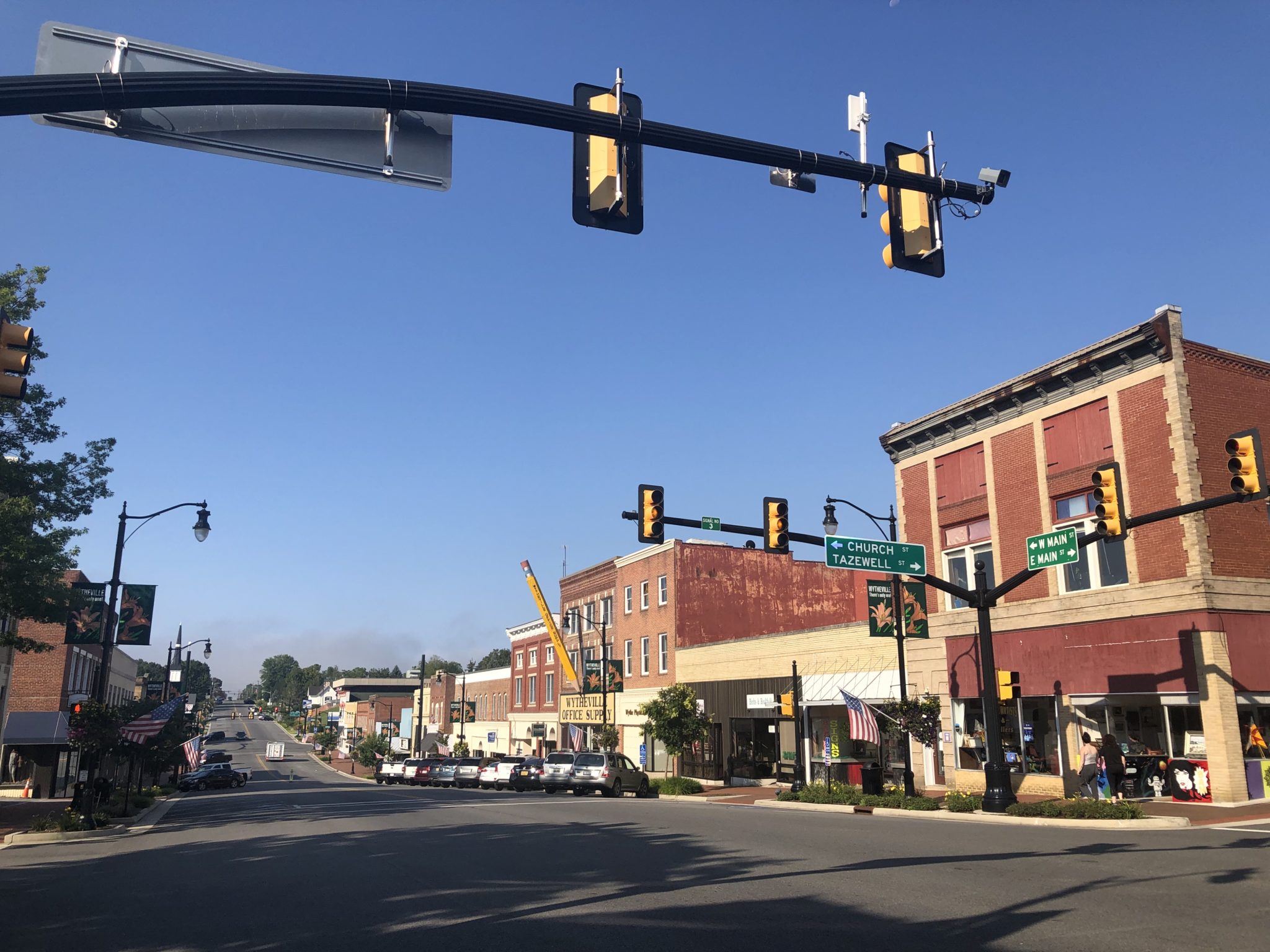 Tourist Town
In the early 20th century, as northerners found their way to Florida and Interstate travel blossomed, Wytheville became a convenient stopping point for travelers.
The Great Lakes to Florida Highway Museum offers a look back to a time when Route 21 was the primary route to Florida from the Midwest.
This is the perfect place to visit for those interested in the history of the region.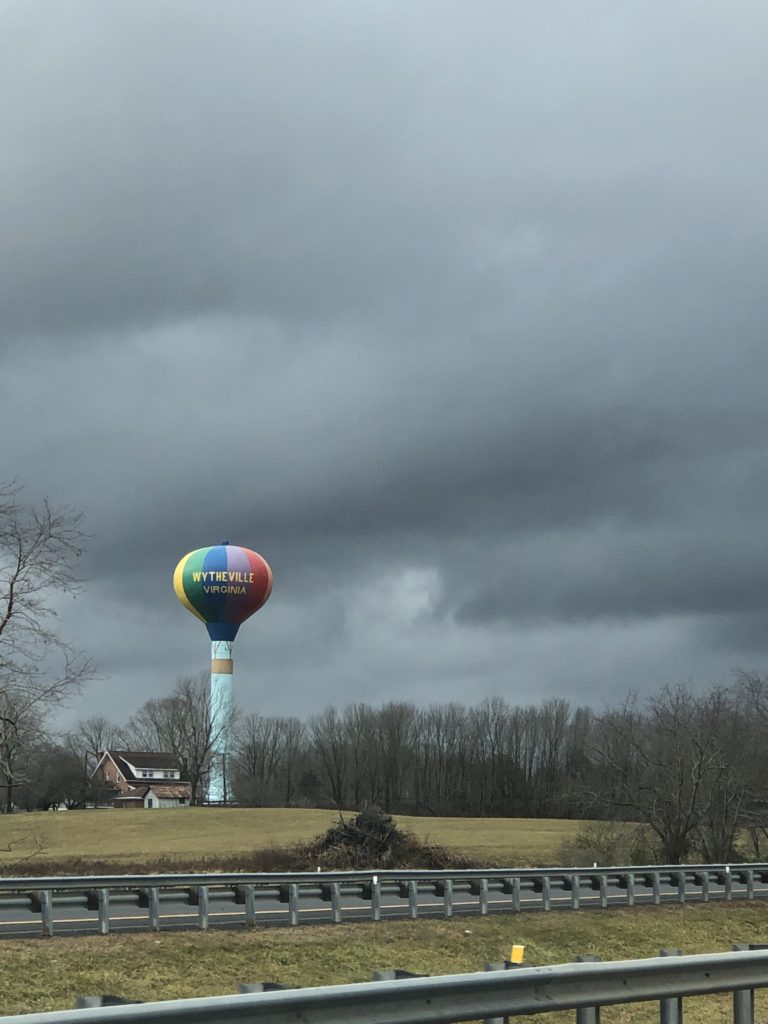 Big and Bright; Small and Sacred
Some photo ops in Wytheville come in extremes. When visitors see the water tower that looks like a hot air balloon, they know they're in the right place.
The brightly painted tower is visible from I-81 and located in a neighborhood near the historic downtown district.
Many also make a stop nearby at Wytheville's smallest church. This is the smallest church in Virginia, which has become a true roadside attraction.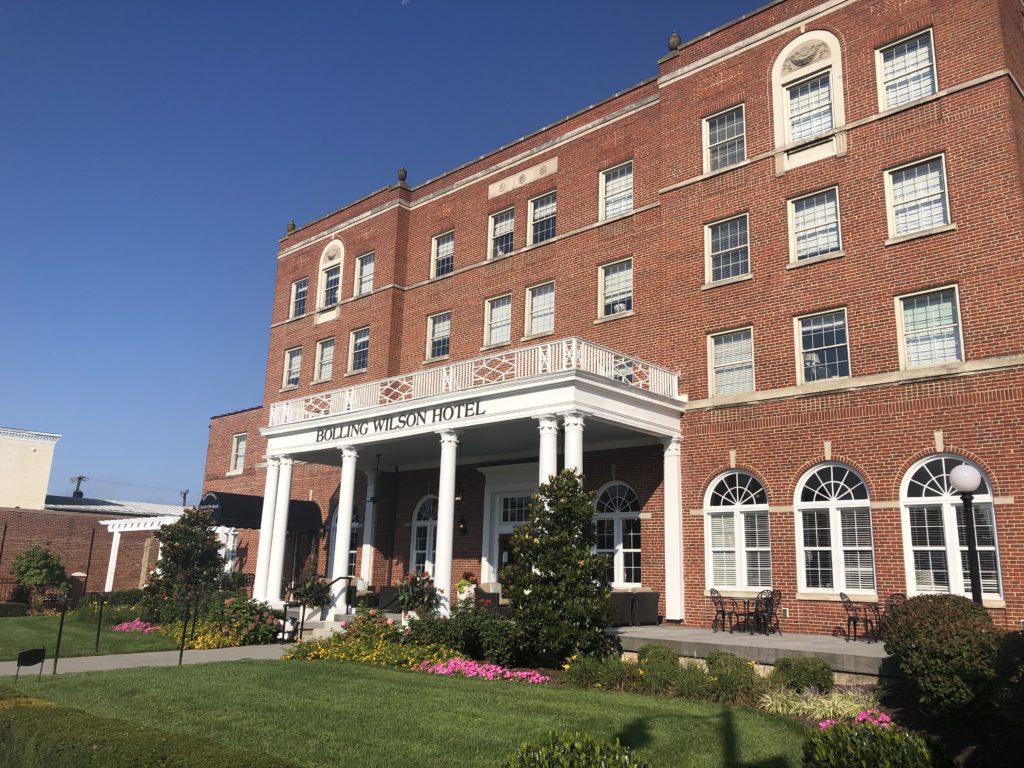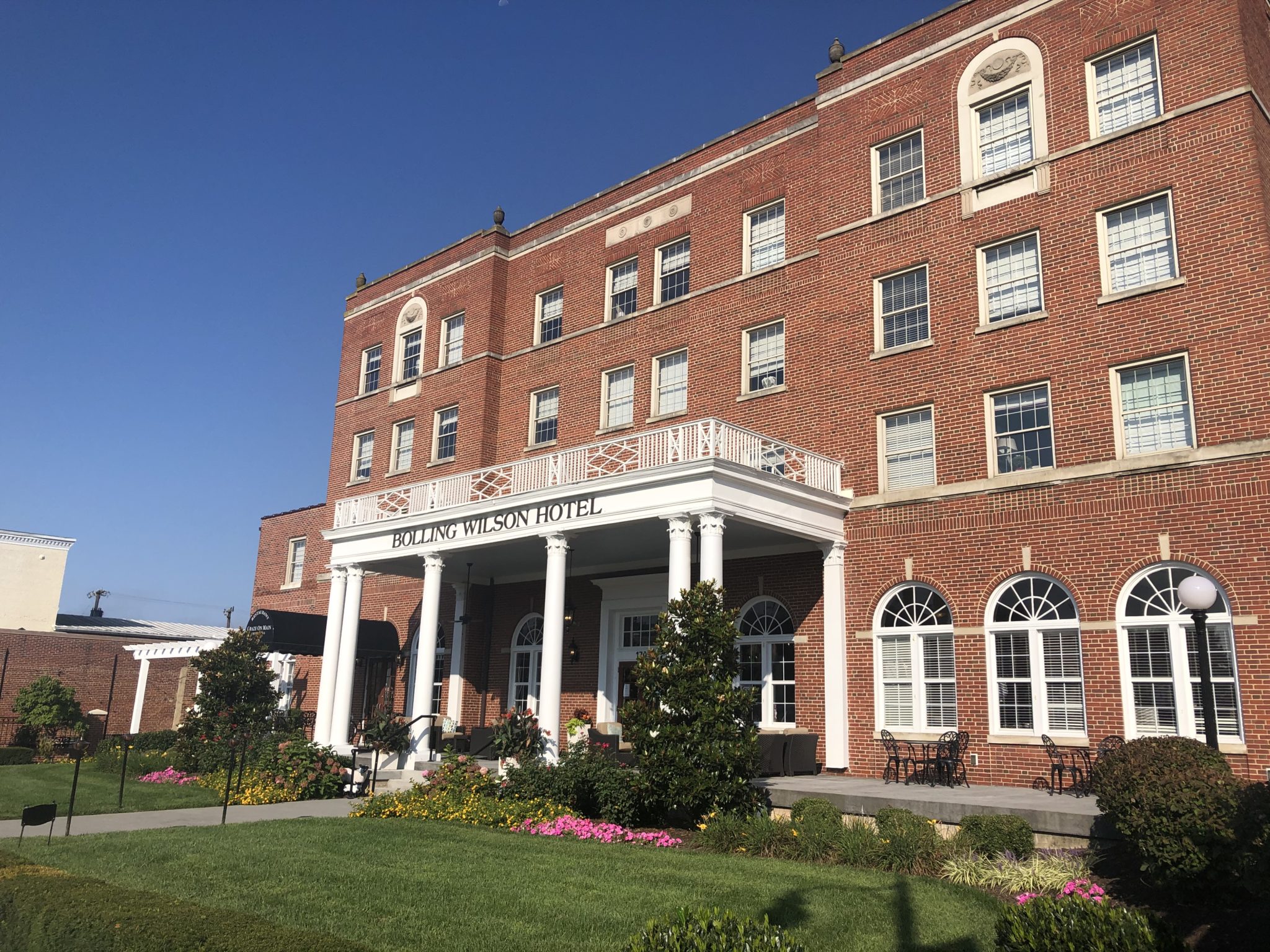 From Wytheville to the White House
Wytheville is the hometown of First Lady of President Woodrow Wilson, Edith Bolling Wilson. Mrs. Wilson is often called the "secret president" or the "first woman president" by historians, Wilson's amazing story is told at the Edith Bolling Wilson Birthplace Museum.
It's one of only eight historic sites across the country dedicated to a first lady. Additionally, there's a boutique hotel downtown named and themed in honor of First Lady Edith Bolling Wilson..
The Bolling Wilson Hotel has 30 luxurious guest rooms themed after three of the first lady's favorite things: canaries, orchids, and bourbon.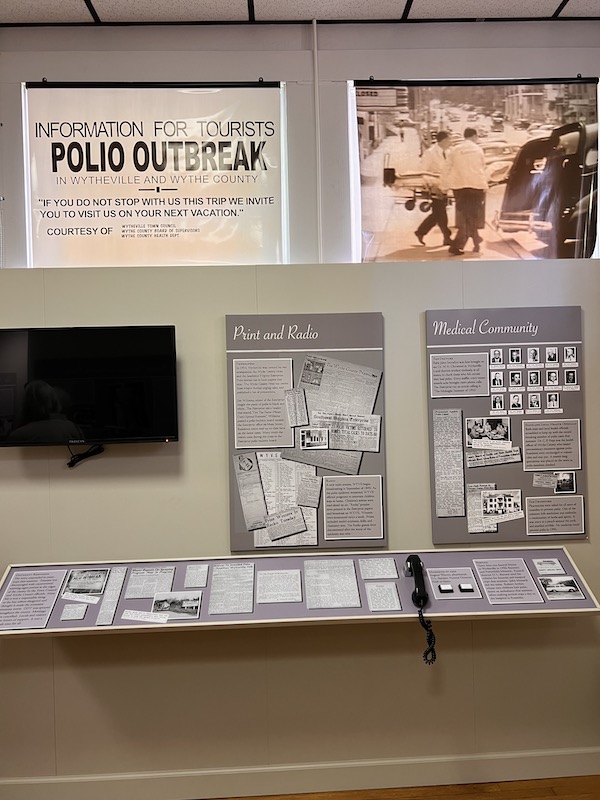 Summer Without Children
Wythe County was considered ground zero during the 1950 polio outbreak. The details of the dire "summer without children" polio epidemic, along with much more, are on display at the Thomas J. Boyd Museum.
If you'd like to read more about the summer without children I highly recommend this Mental Floss article
The Thomas J. Boyd museum is one of Wytheville's five museums, each with its own stories to tell.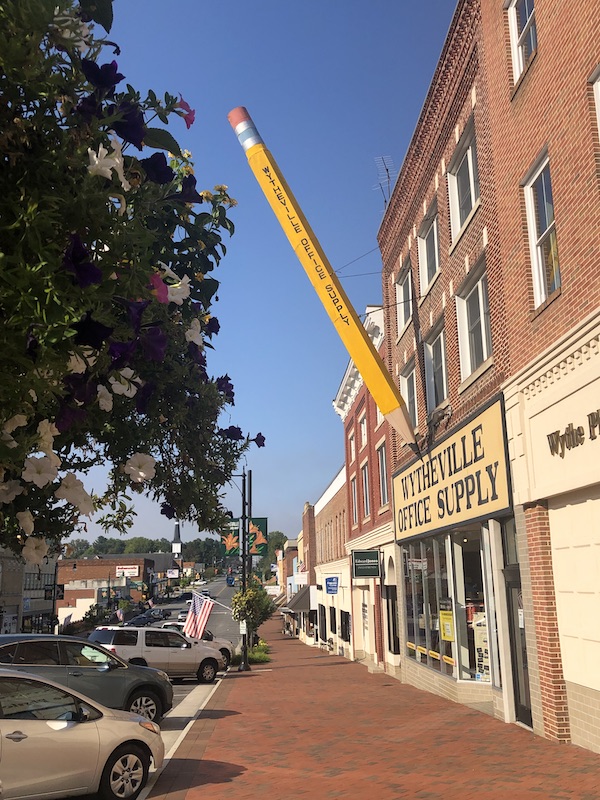 A Big Pencil
Wytheville boasts a classic downtown with plenty of shopping. But nowhere else can you take a selfie with the largest pencil in Virginia!
The Wytheville Office Supply is home to that pencil. In addition, there is an impressive array of local retailers offering one-of-a-kind finds.
Those looking for antiques, crafts, and unique gift ideas will find it all here. Specialty stores range from fine jewelry to farmers markets to handmade furniture.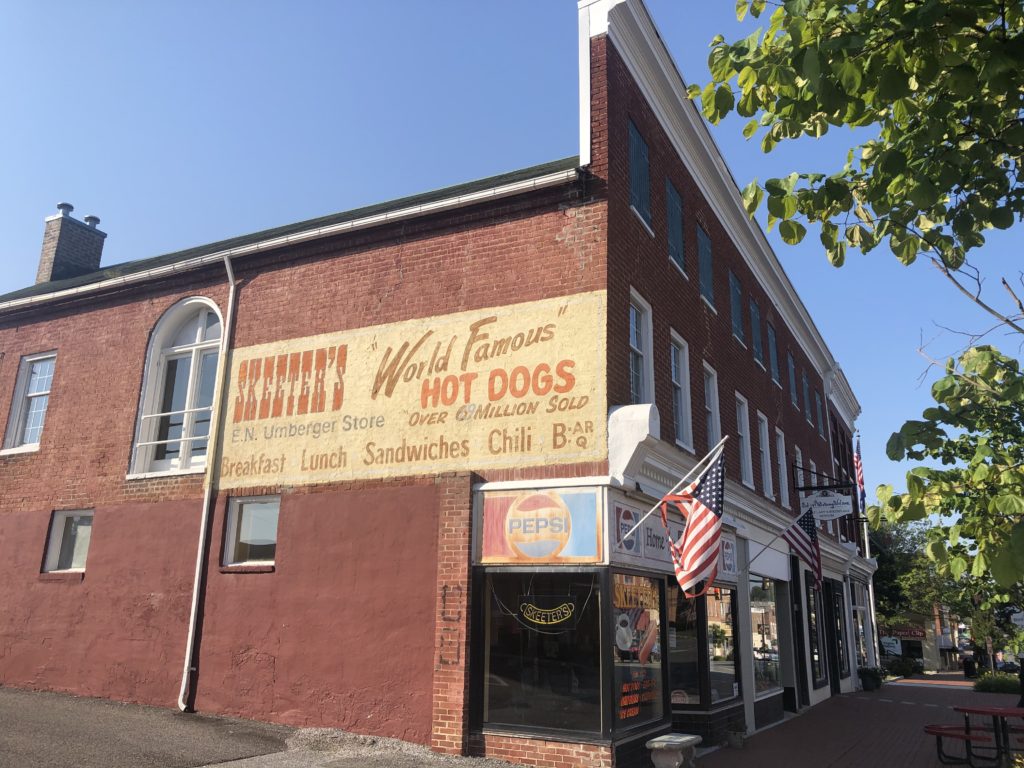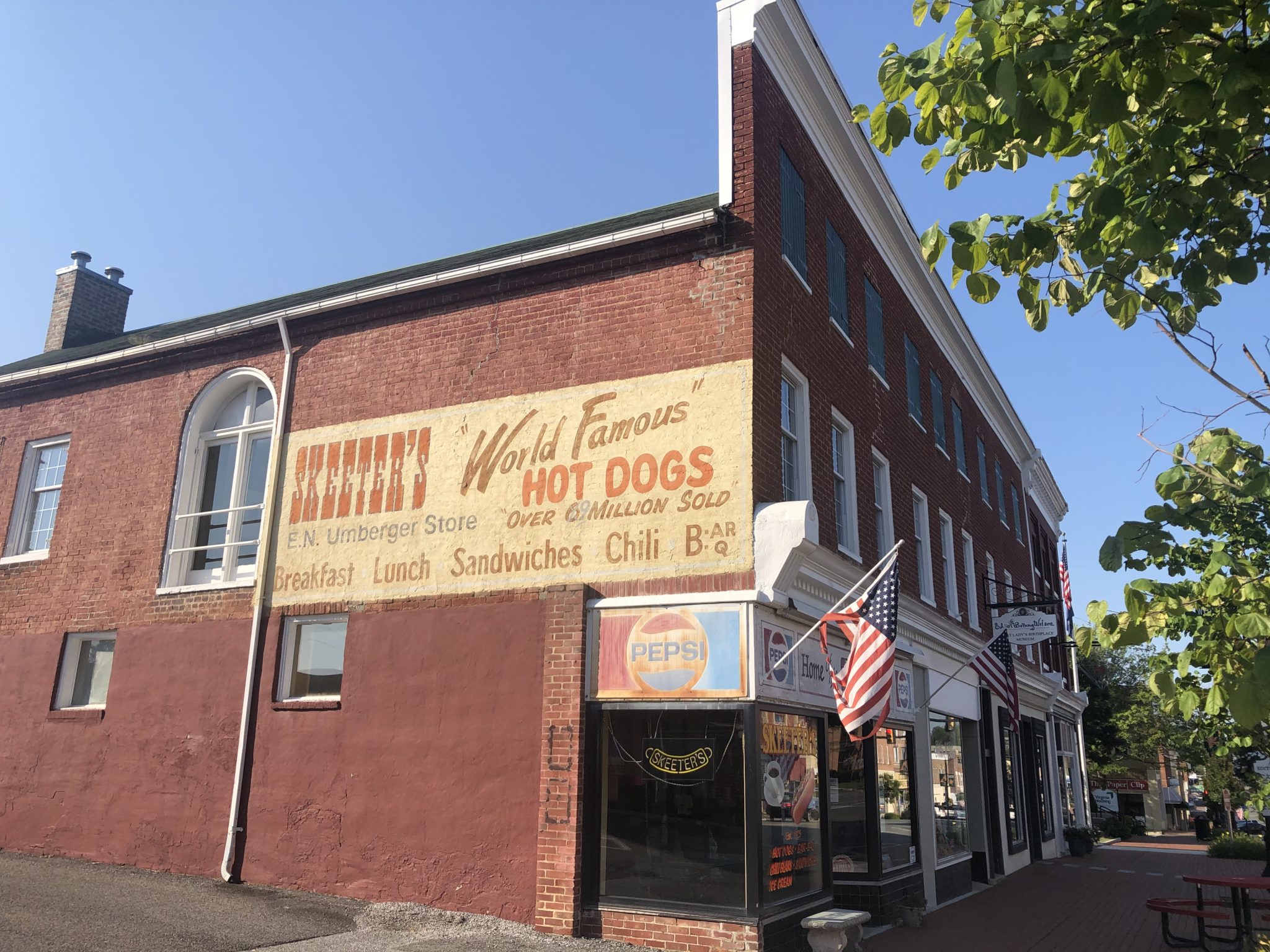 Light Meals and Lavish Settings
Quirky can be tasty, too! Skeeter's World Famous Hot Dogs, established in 1925, is one of Virginia's oldest continuously operating restaurants nad has some rich local history..
Classic dogs, glass bottled colas, and an old school lunch counter make for a delightful experience.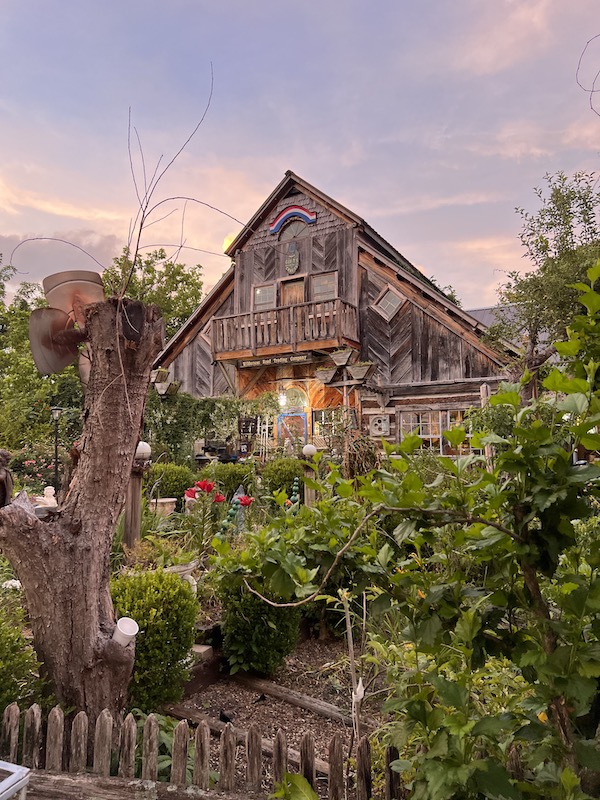 However, if you're looking for something more lavish, visit the 1776 Log House Restaurant. This 18th century, two-story log cabin offers fine dining with an extensive menu of options.
Christopher's Lounge and a sprawling country garden add to the cabin's grand experience.

Dinner and a Musical
Not the Alps, not on Broadway, but in Wytheville! The Wohlfahrt Haus Dinner Theatre is a 200-seat German-themed venue which presents outstanding Broadway style musical productions.
A 4-course, themed, plated meal is served before each performance.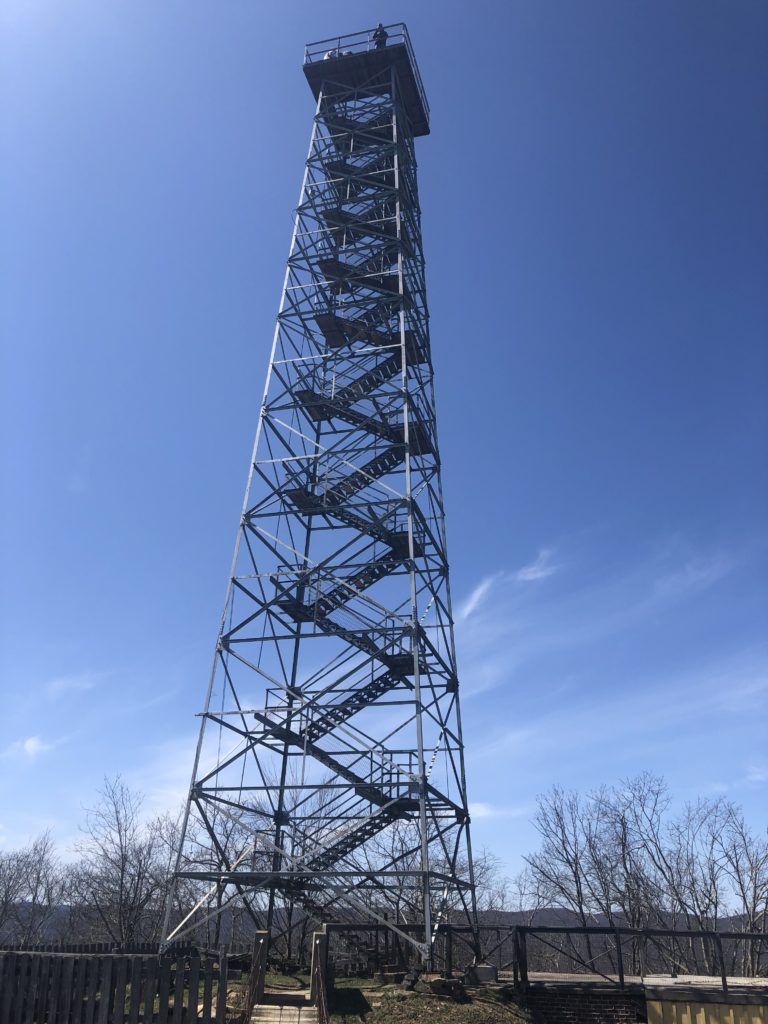 Big Walker Lookout
Big Walker Lookout is the oldest and highest private attraction in Virginia. It is family owned and operated. At an elevation of 3,405 feet, the 100-foot observation tower offers beautiful views of the Appalachian Mountains.
On a clear day, 5 different states including Virginia (lol, of course), West Virginia, North Carolina, and if you're really lucky and the skies are clear enough you'll see Kentucky and Tennessee.
Alan made it all the way to the top, I wimped out about 3/4 of the way up, but I did walk across the swinging bridge. Small wins.
The Big Walker Country Store is a craft haven, featuring the work of more than 25 artisans from the region. Stop in and grab a scoop of ice cream and enjoy it on the outdoor deck overlooking the valley below.
Homemade Zoo
When a local carpenter fulfilled his dream of having a zoo, the Fort Chiswell Animal Park was born. From mobile petting zoo to full-blown safari park, the attraction now offers an interactive experience amid a 45-acre setting.
The largest zoo in Southwest Virginia, it is home to more than 200 animals from six continents, including camels, zebra, antelope, and buffalo.

Lavender Academy
Beagle Ridge Herb Farm is Southwest Virgnia's premiere lavender farm. The farm features 14 themed display gardens as well as the Flying Flowers butterfly house to showcase its herb and perennial collections.
It's the only one of its kind in Southwest Virginia, even offering a two-day Lavender Academy for those who want to delve into the details of choosing, growing, pruning, and harvesting.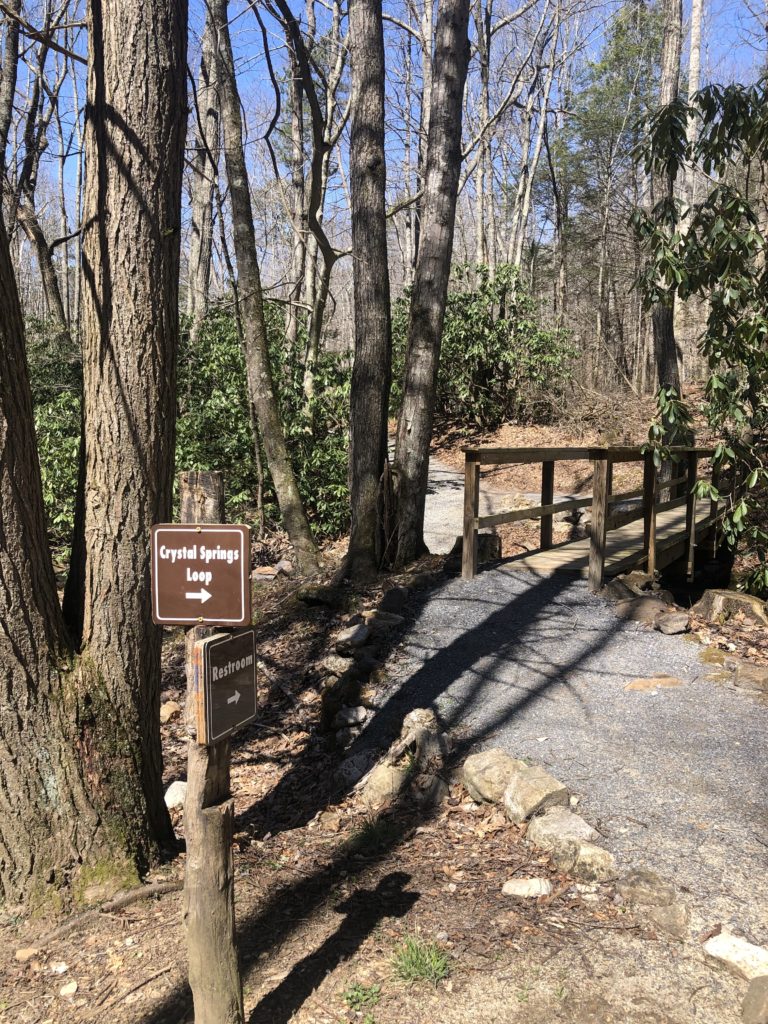 Trail or Park? Yes!
Whatever you call it, the New River Trail is beautiful any time of the year! It is nearly 58 miles long and is one of America's premier rails-to-trails routes. Foster Falls is located about midway along the trail and is a popular starting point.
Another great trail is located at Crystal Spring Recreational Area. Our 2 mile hike took us about 2 1/2 hours, but we tend to stroll and take our time enjoying the great outdoors.
There is so much more outdoor recreation in Wytheville including horseback riding and guided affordable tours with Lick Mountain Excursions.

Mountain Camping in Wytheville
If you like camping you're going to love our cold weather adventure at Stony Fork Federal Forest Campground post!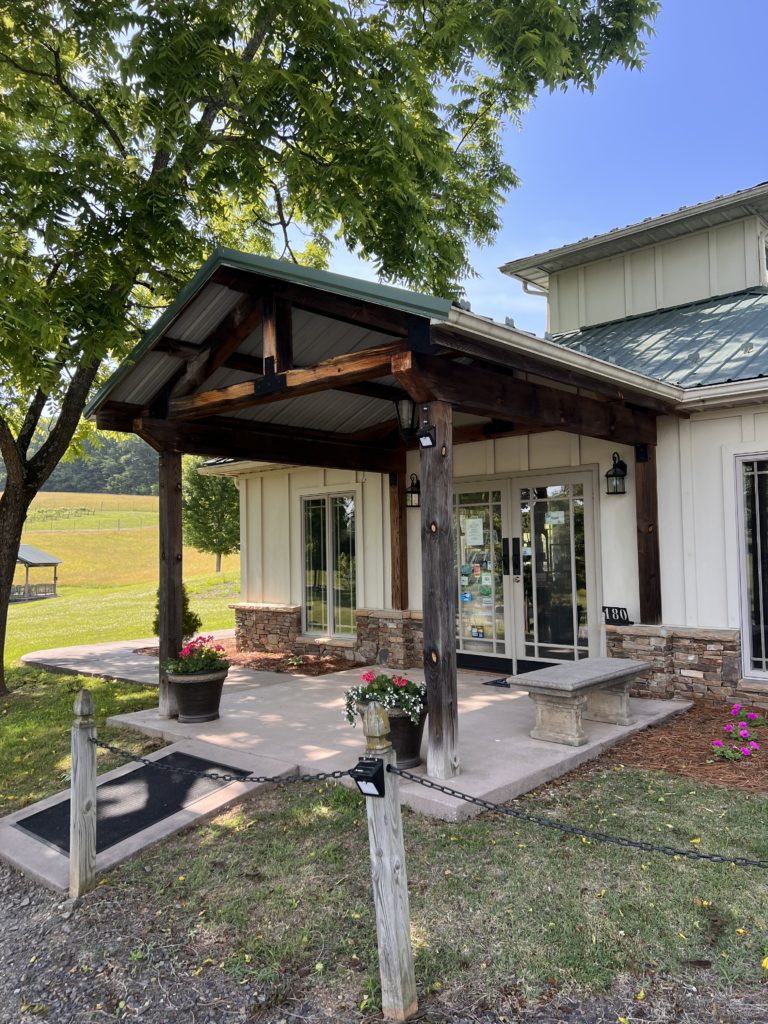 Wine Lovers Take Note
West Wind Farm Vineyard is a fourth-generation homestead that makes small-batch, family-crafted wine.
Enjoy a glass of wine while lounging on the patio enjoying views of the mountains and when the weather turns snuggle next to the stone fire place instead.
The winery is available for special events, think wedding, family reunion, etc.
Open year round and a must for wine enthusiasts.
More Reasons To Visit Wytheville
10 Absolute Must Things To Do When You're In Wytheville
A Cold Weather Adventure at Stony Fork Campground in Wytheville
How To Experience Everything From History To Hauntings At The Octagon Mansion in Wytheville
More Info About Wytheville
Need more information about visiting Wytheville? Be sure to check in with the visitors bureau.
Pin 13 Reasons To Visit Wytheville to Pinterest