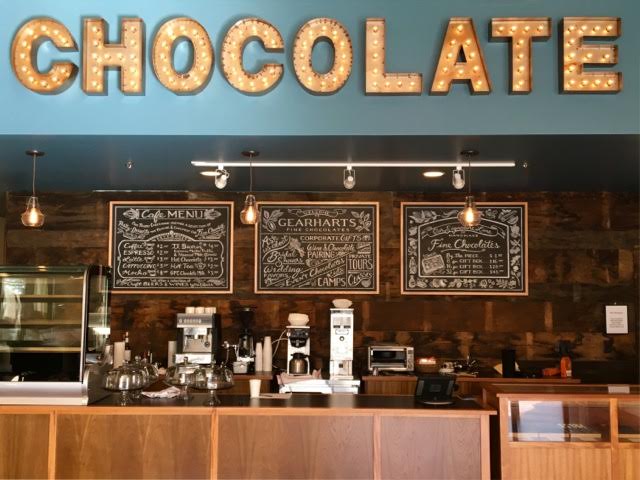 ONE MORE FOODIE REASON TO VISIT CHARLOTTESVILLE, VA
Gearharts moved from its original space on West Main Street in Charlottesville, where it opened its doors as Virginia's first gourmet chocolate shop in 2001, to a new location next on McIntire Road. The new shop was designed specifically with its loyal customers in mind. The new chocolate shop offers an eat-in café that includes its signature chocolates, plus a new line of pastries and beverages, as well as a space for private events and educational and cooking classes.
The café seating is located next to large windows that open into the production room, so customers can watch the chocolates being created as they relax "A space like this is a dream come true," said Chocolatier Tim Gearhart. "We wanted to enhance the Gearharts experience for our loyal customers and new visitors. There's nothing like this in the area; we're hoping it becomes as much of an attraction as the wineries and breweries in town."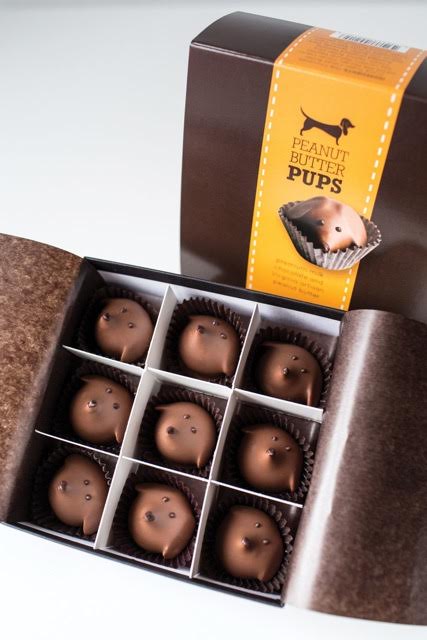 Gearharts' pastries are all original recipes containing its signature Valrhona chocolate that is custom made for Gearharts in France. A sample of the pastries offered at the new location include a ganache tart adorned with edible flowers, candies and fruit; chocolate croissants; chocolate cinnamon babka; and a decadent chocolate cake so delicious it's yet to be named. Tim trained in pastry at The Culinary Institute of America in Hyde Park, and also worked as the pastry chef at Hamiltons' at First & Main before opening Gearharts Chocolates.
Beverages served at the new café range from coffee, lattes and cappuccinos to hot teas and, of course, gourmet hot chocolate. The new specialty drink is of Italian origin – Il Bicerin, molten truffle topped with espresso and steamed milk, creating three beautiful layers served in a glass mug.
At a time when ingredients like cardamom, chilis and fresh herbs simply weren't found in American chocolate, a globetrotting chef dared to dream of an artisanal chocolate shop in the South. Tim Gearhart began his journey to chocolatier by wandering the world through its kitchens. He toured the Far East as a Marine Corps cook, trained in pastry at the Culinary Institute of America, and then honed his craft
everywhere from an English castle to a Western dude ranch. Inspired by his travels and eager to craft chocolates that reflected them, he returned home to Virginia to set up shop amid Charlottesville's emerging food scene.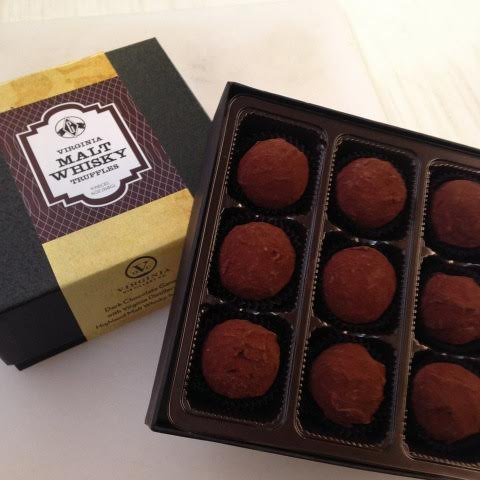 While their need to create more than 13,000 chocolates a day has since forced the mechanics to change, the recipes and handcrafted nature have remained. Fusing its own blend of the world's finest chocolate with local sweet cream and pure butter, Gearharts continues to craft its original 16-piece signature line, while also forging new territories along the path they helped blaze. They temper their affection for tradition with their desire to surprise, and work hard to ensure that every piece carries the care that went into it.
Nearly 15 years in, Gearharts remains committed to the purity of its flavors and the integrity of its nationally recognized products. The company combs the globe for the very best it has to offer, and crafts its world-class chocolates in the heart of Virginia.
If you are near Charlottesville be sure to visit the new store. Otherwise, chocolates may be ordered online (think stocking stuffers and hostess gifts): http://www.gearhartschocolates.com/