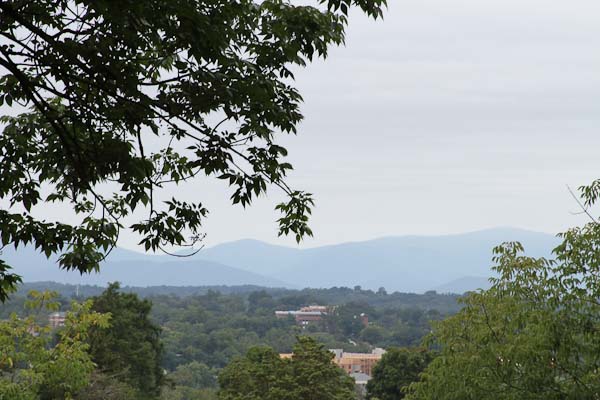 Nestled along the Blue Ridge Mountains in northwest Virginia is Charlottesville, a diverse community steeped in history and character. It is home to Monticello, the University of Virginia, where Dave Matthews got his start and where John Grisham writes. Charlottesville has incredible views, an interesting history, culture, ghosts, sports, great food and more.  Incredibly warm and welcoming Charlottesville greets you with open arms and encourages you to stay and explore this great area.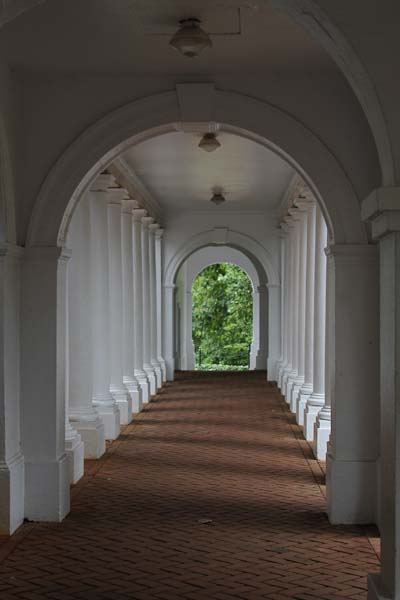 As always, there is just never enough time. I would gladly spend a week discovering all the hidden gems that Charlottesville has to offer, but due to my tight travel schedule I barely had 2 full days. That wasn't going to hinder me though. In 2 days I soaked up as much of the area as possible and loved every minute of it.
MUST SEE AND DO IN CHARLOTTESVILLE, VA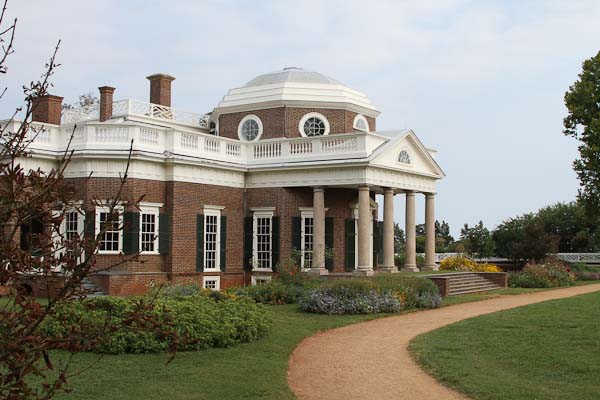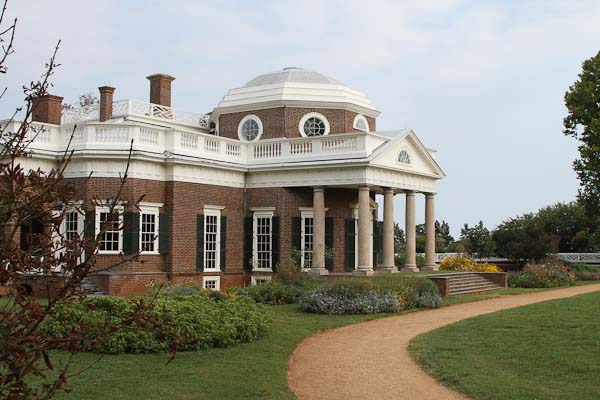 Monticello: Home to the third president of the United States this is considered to be one of Thomas Jefferson's architectural masterpieces. Situated on a mountaintop this magnificent estate is well worth a visit. Walking through the home you can't help but stop and just soak up the history. THIS is Thomas Jefferson's home. Stop and think about that when you visit. Let yourself imagine what it must have been like to arrive and live here in the late 1700's. Jefferson moved into the home in 1770 and the house was completed in1808. He started the University of Virginia (UVA) while living here and was able to keep an eye on the construction of UVA with his mountaintop view and telescope. If walls could talk I can only imagine the secrets they would share. By the way, this is the only home in America to be designated as a World Heritage site.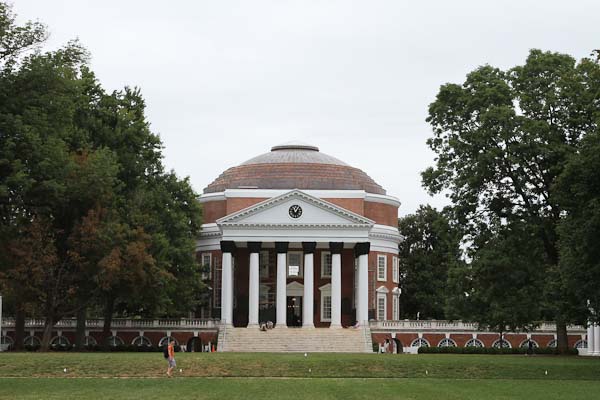 University of Virginia (UVA): Designed by Thomas Jefferson the rotunda and lawn are simply gorgeous. The dome of the rotunda is an architectural beauty and the history of the building is very interesting. I'm not sure there are many other places in the U.S. where you can say you went to school at a World Heritage site. Be sure to take a tour to hear the complete history. Tours are usually offered 5 times a day unless the university is closed.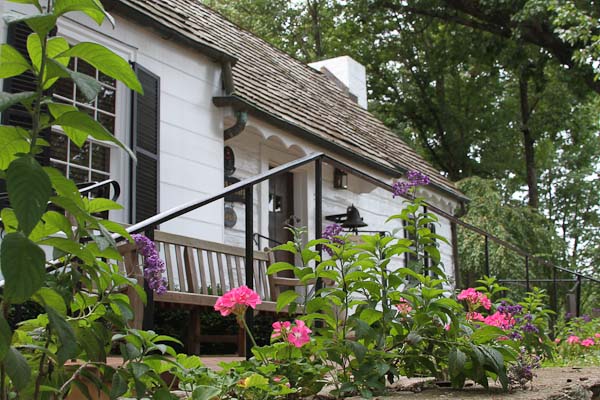 Miche Tavern: A lodging and dining establishment that has been serving travelers for over 200 years. Miche Tavern is located at the bottom of the mountain that Monticello sits atop. We enjoyed historical colonial food at the tavern (delicious!!) and wandered around the shops housed in historic structures. Enjoy exploring the grounds for a bit as Miche Tavern has a lot of history to share.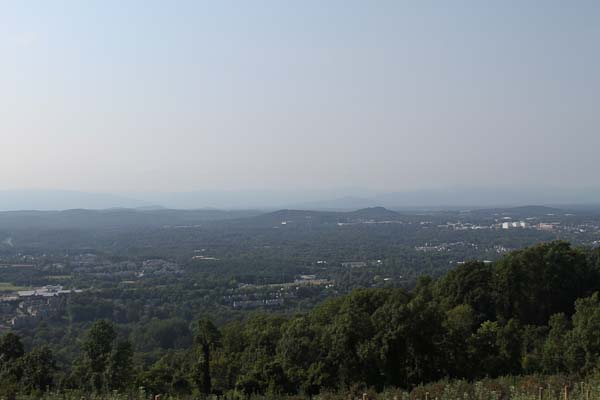 Carter's Mountain: The road to the top of Carter's Mountain is located near Miche Tavern. You'll want to take the twisty, winding road to the top for some incredible views. There are orchards and a farm market at the top. During apple season you can pick apples while enjoying the views. There is a deck with seating to provide you with optimal viewing pleasure. The colors hadn't changed yet, but I can imagine how stunning this must be during the fall colors.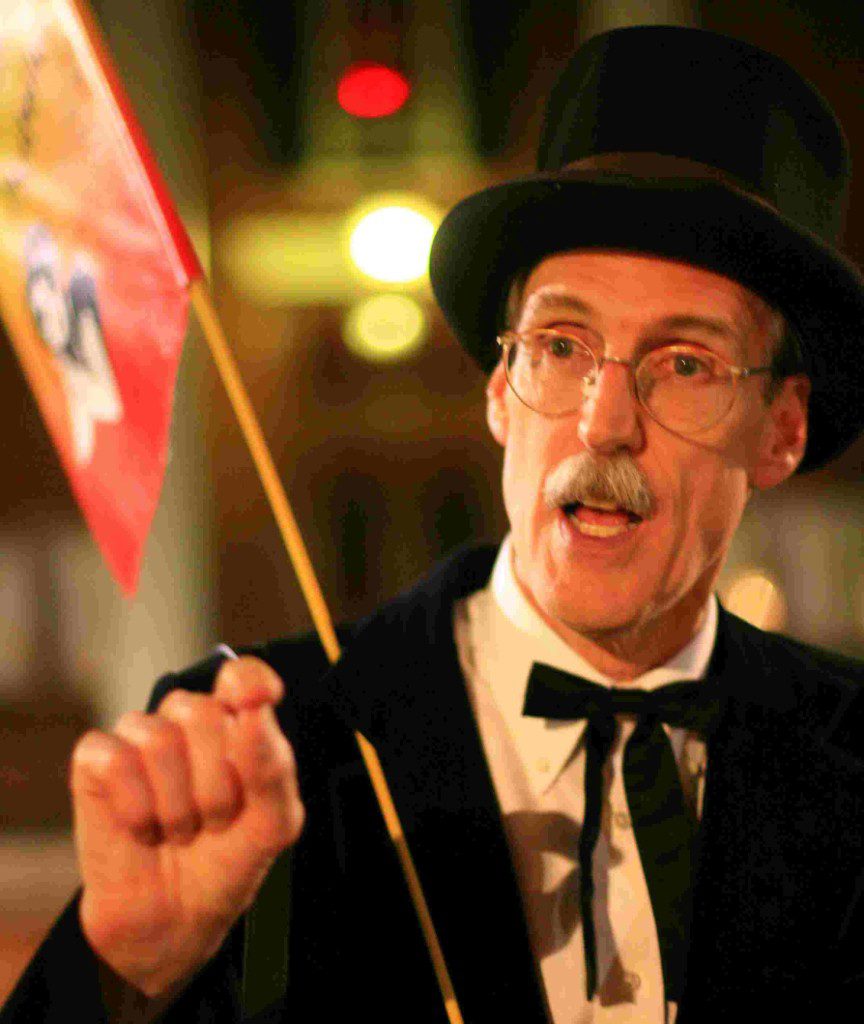 CSI: Charlottesville 1904 style (ie: Ghost Tour): Hear the tale of the mayor and his wife and try to solve the crime 1904 style. You'll walk the streets of historic Charlottesville and learn the history and tragedy of this prominent couple. Your guide will bring the story alive for you with his dynamic storytelling skills and, if you are lucky, will chat with you after the tour sharing more interesting tidbits about the area. You know me, this was an absolute highlight of my visit to Charlottesville and if you can only do one thing while in the area you should really consider taking this tour.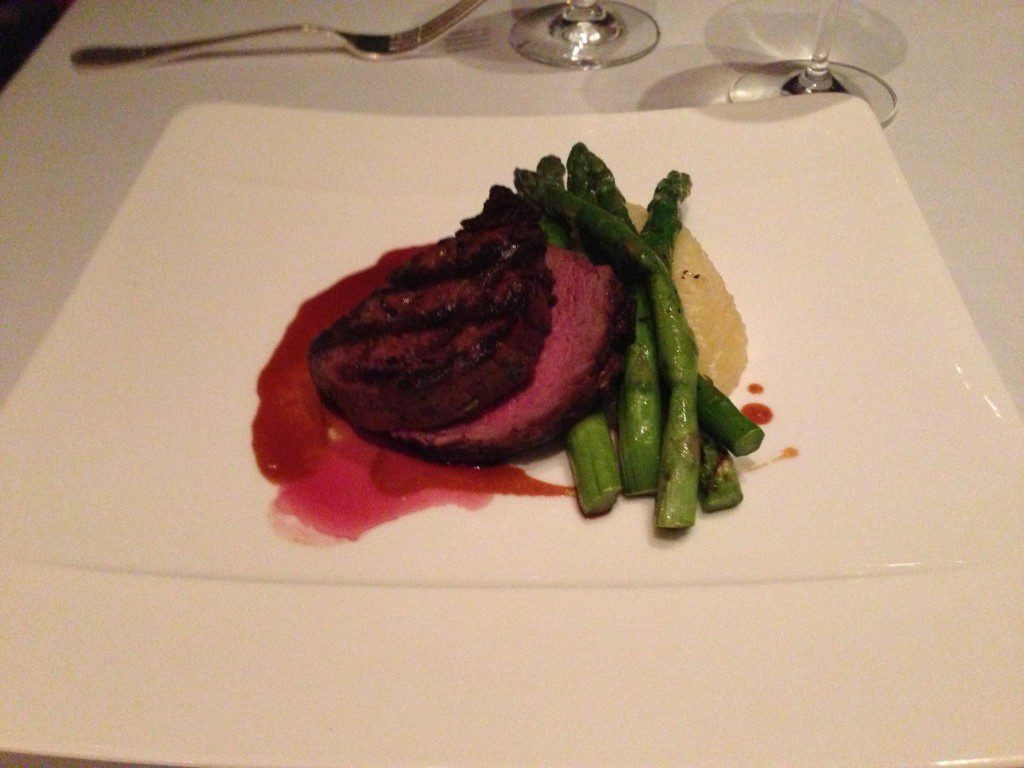 Fossetts Restaurant: Located in Keswick Hall this is NOT your average resort restaurant. This is a fine dining experience not to be missed. Large windows overlook the golf course and if you make your reservation for around sunset you'll enjoy some beautiful views. Of course, the food is what you come to Fossetts to enjoy and you will not be disappointed. The Chef will delight you and treat your taste buds to an array of fabulous bites. White linen table clothes, candles, a little bit of light music playing in the background all provide the ambiance that you'll come to expect when dining out. Fossetts set the bar high and has spoiled me for life. I'm not sure any other fine dining experience will ever compare to Fossetts.  After our leisurely and incredibly delicious meal we strolled back to the car and spent a few minutes looking up at the stars. Fossetts is located away from city lights so when you look up you see a million stars. It was a fantastic way to end our evening. This right here is reason enough to visit Charlottesville.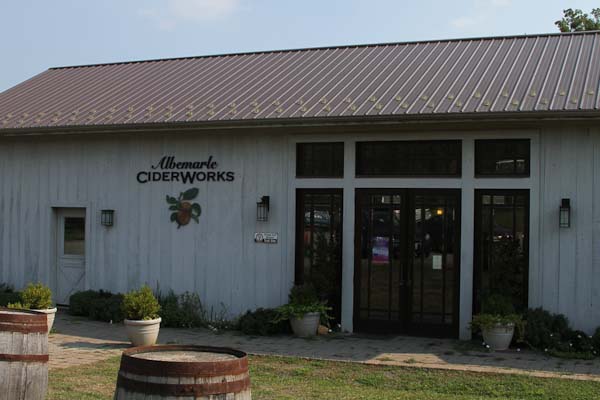 Albemarle Cider Works: Hard ciders are starting to become all the rage and Abermale Cidery does hard cider well with eight varieties. During the fall season you can also enjoy live music and festivities. Picnic lunch items are also available so that you can spend the afternoon enjoying some delicious hard cider, lunch and music.
MORE TO SEE AND DO IN CHARLOTTESVILLE, VA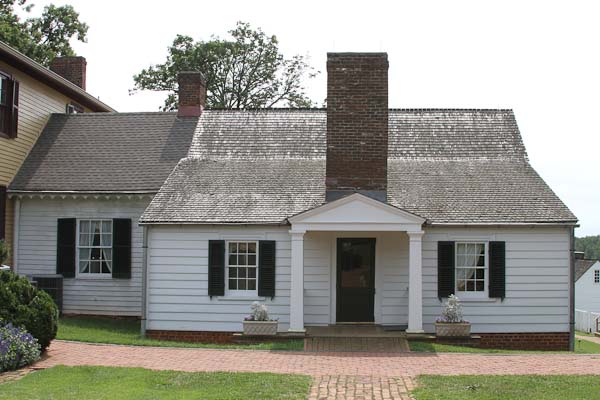 Ash Lawn: Home of 5th President, James Monroe, Ash Lawn is about as opposite of Monticello as a home could be. It is a simple home located in a wonderful spot. The grounds are lovely to walk around and the vegetable garden is amazing.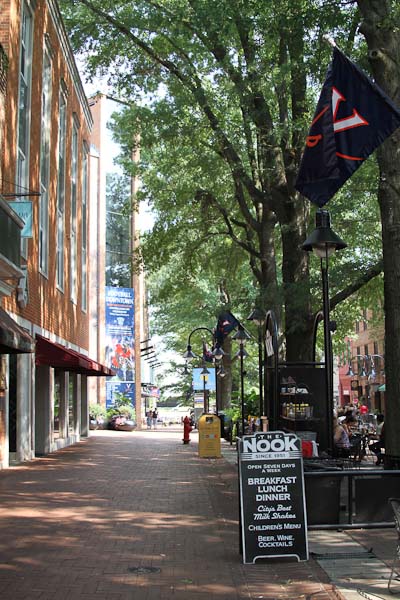 Charlottesville Historic Downtown Mall:Â A fun pedestrian outdoor mall located in history downtown Charlottesville. The brick "street" is lined with over 150 fabulous and unique shops, restaurants and theaters. Â One end of the mall is anchored with an outdoor music venue that brings acts like Sheryl Crow, Lady Gaga, U2, Jay-Z, Kenny Chesney, Elton John, and Jimmy Buffet to name a few. The downtown mall is a great place to see and be seen. Well worth a stop during your visit to the area.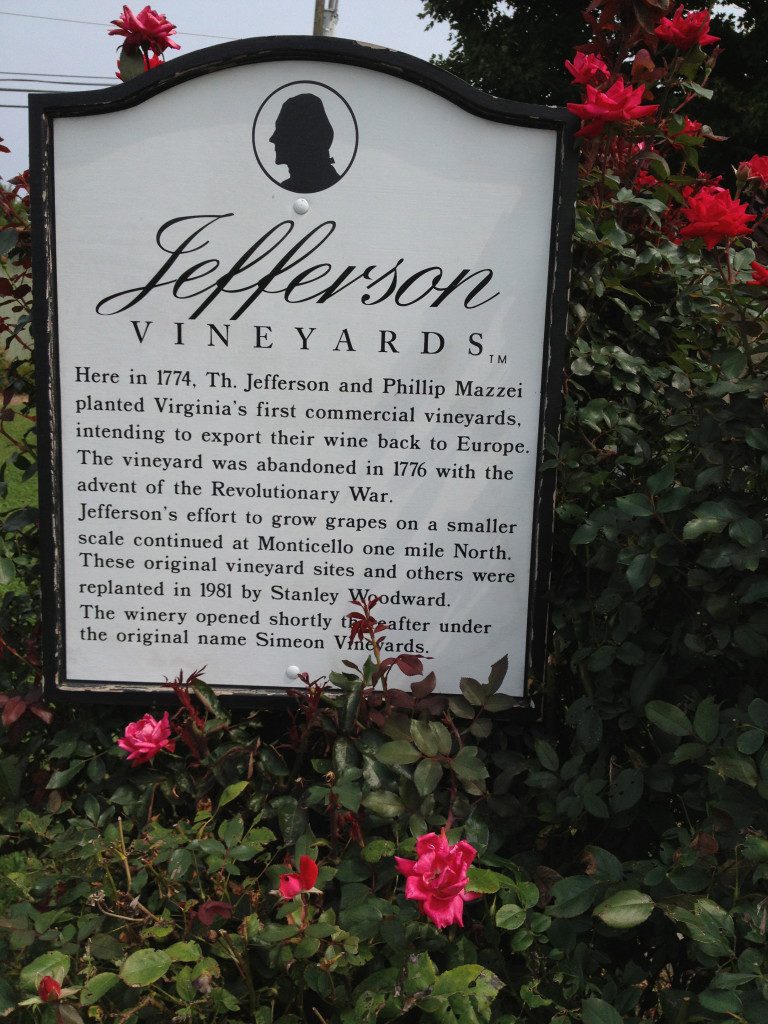 Wine, Brews & Cider, oh my: Over 25 wineries, breweries and cideries dot the area in and around Charolottesville. There is something sure to please everyone's taste buds. There are a number of tour available if you want to have a designated driver during your wine/beer/cider tasting excursions.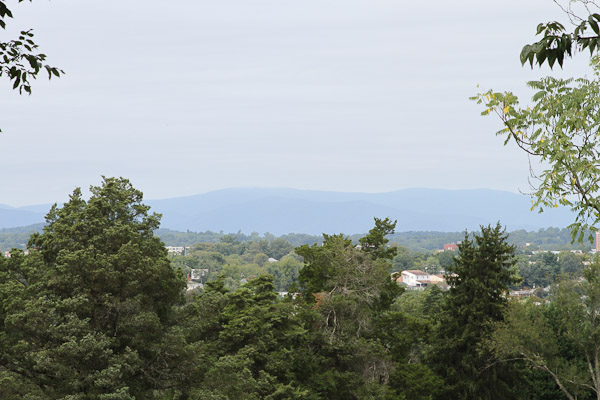 Outdoors: You can well imagine how beautiful the hikes must be in the foothills of the Blue Ridge Mountains. Hiking trails are plentiful and offers different levels of difficulty from easy to extreme. If you're looking for something a little more than a walk in the woods there is biking, ballooning, kayaking, snow boarding and more.
WHERE TO STAY IN CHARLOTTESVILLE, VA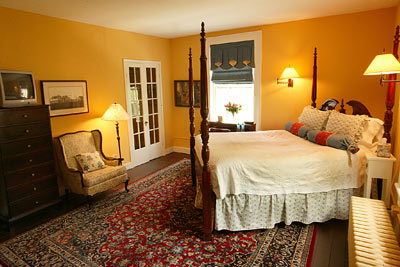 When you visit Charlottesville be sure to stay at the Dinsmore  House Bed & Breakfast. The lodgings are comfortable and the staff makes sure that your stay is very comfortable. Breakfast each morning is delicious and provides a great start to your day. The Dinsmore House is centrally located to the areas attractions. I stayed in the Monroe room and loved it.
LEARN MORE
Learn more about this fabulous vacation destination by visiting http://www.visitcharlottesville.org/. The staff of the visitors center are very welcoming and happy to answer any questions you may have about planning your visit to the area.