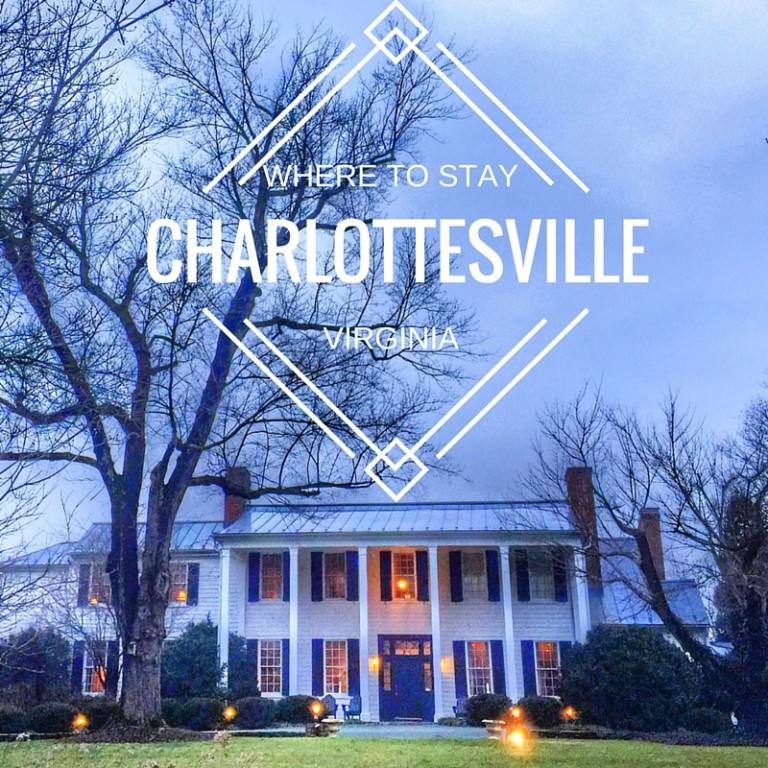 Charlottesville, located in central Virginia at the foot of the Blue Ridge Mountains, has so many great things to see and do. Deciding where to stay could be a challenge, but you, luckily, stumbled across this post so life just got a whole lot easier. I recently spent three nights in this delightful city and found something for every budget. The next time you are looking for a where to stay in Charlottesville, VA consider one of these lovely properties.
WHERE TO STAY IN CHARLOTTESVILLE, VA
LUXURY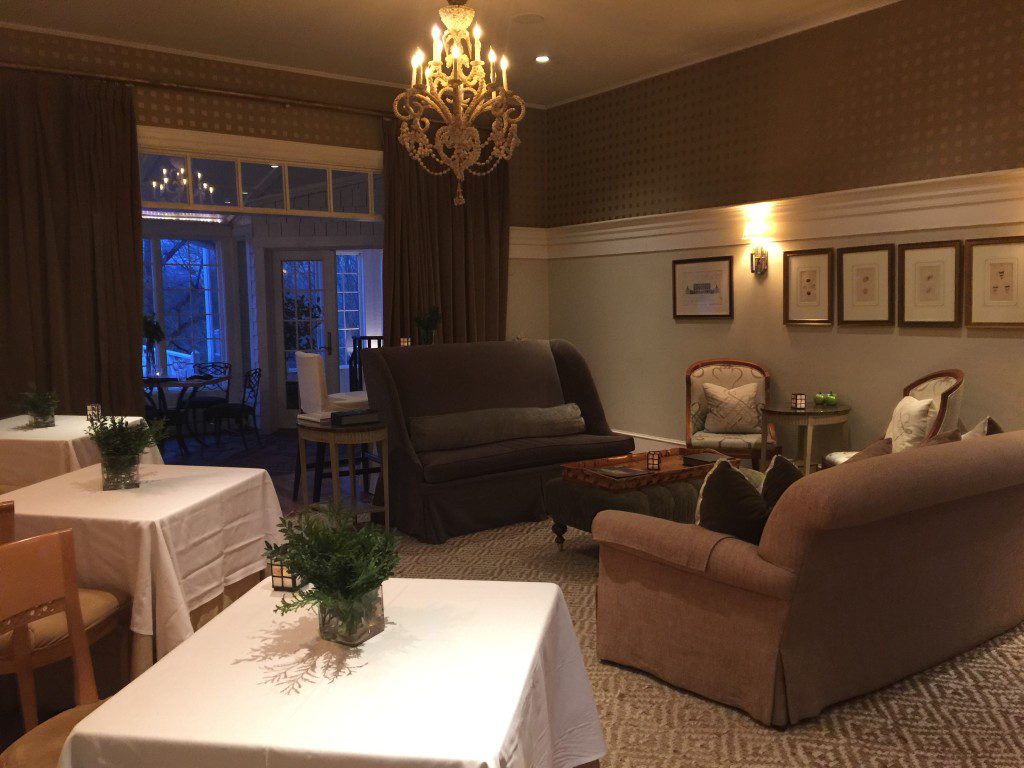 CLIFTON INN
The inn is located a few minutes from downtown in a quiet country setting. Pulling up the curved drive you are greeted by the warmth and charm of the Clifton Inn, a white, 2-story sprawling Southern home.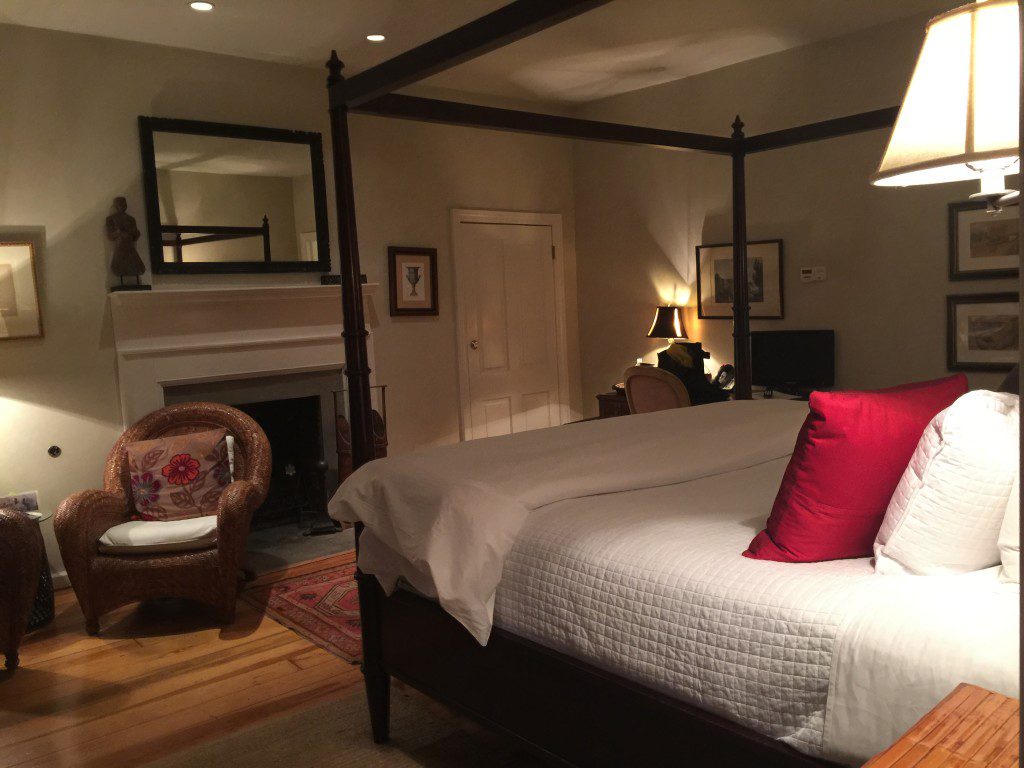 The main house as well as a couple outlying buildings all have uniquely decorated rooms. In each room you'll find a luxurious bed (the kind of bed that you really don't want to crawl out of in the morning), wine for an evening nightcap, bottled water and the peace and quite you are seeking.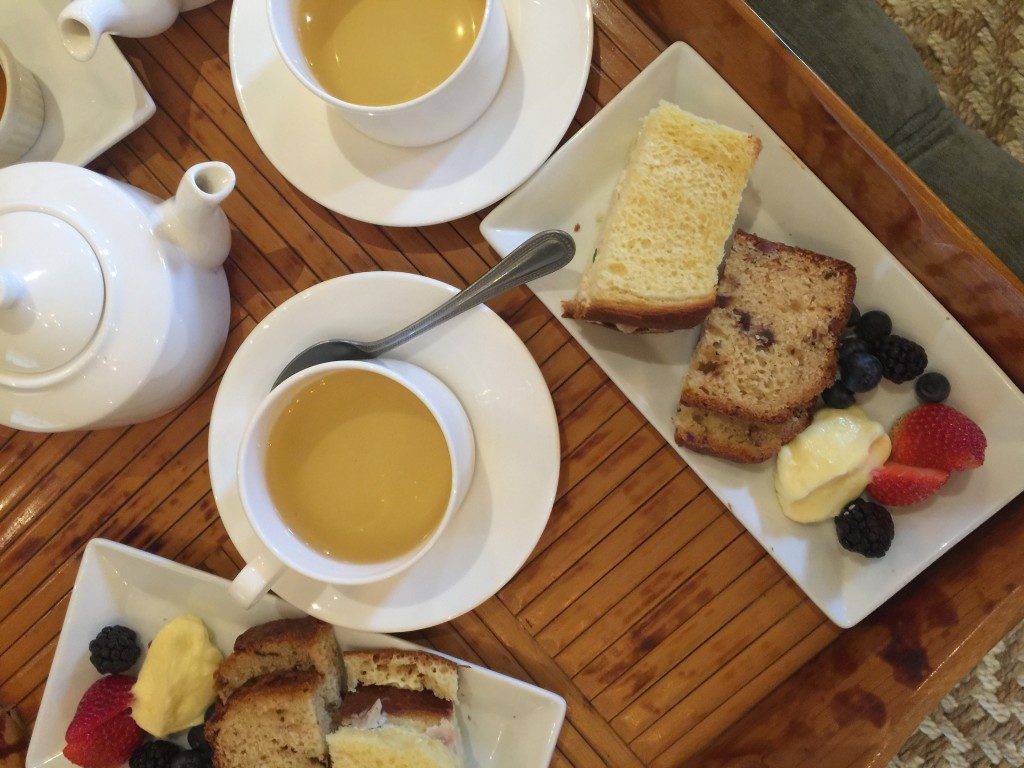 Besides offering fabulous rooms the Clifton Inn offers an afternoon tea at 3p each day. A variety of teas, finger sandwiches and sweet treats are provided.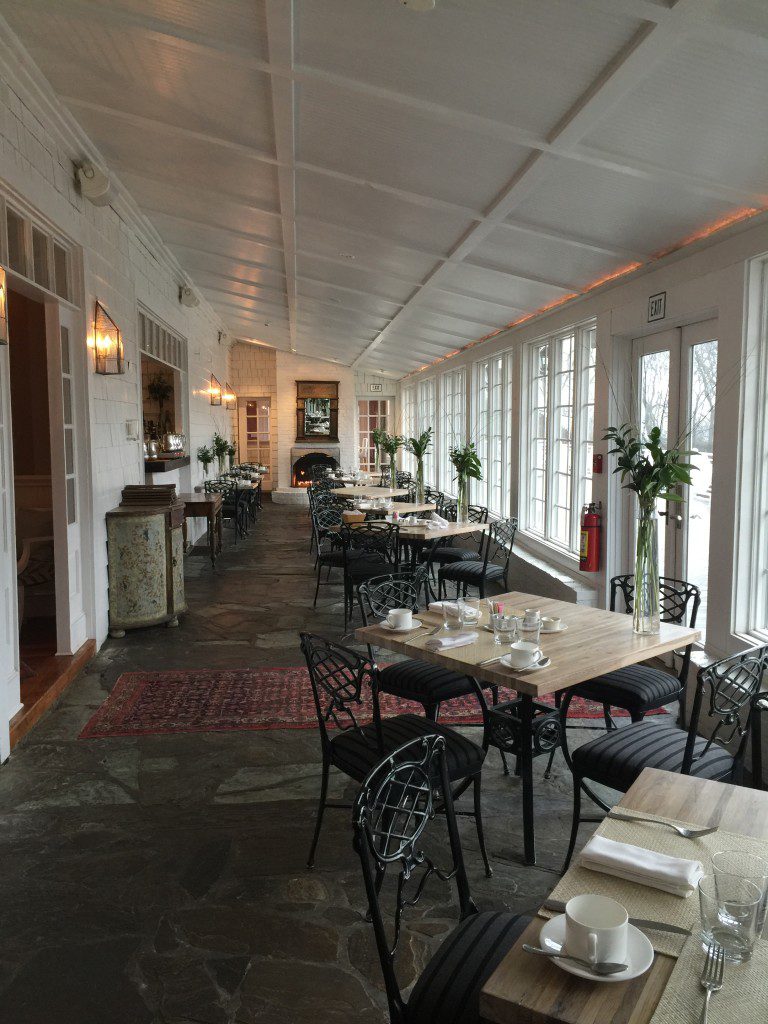 The inn also has a dining room that offers up gourmet meals each evening. I highly recommend trying the sticky toffee pudding with earl grey tea if it's on the menu.
MODERATE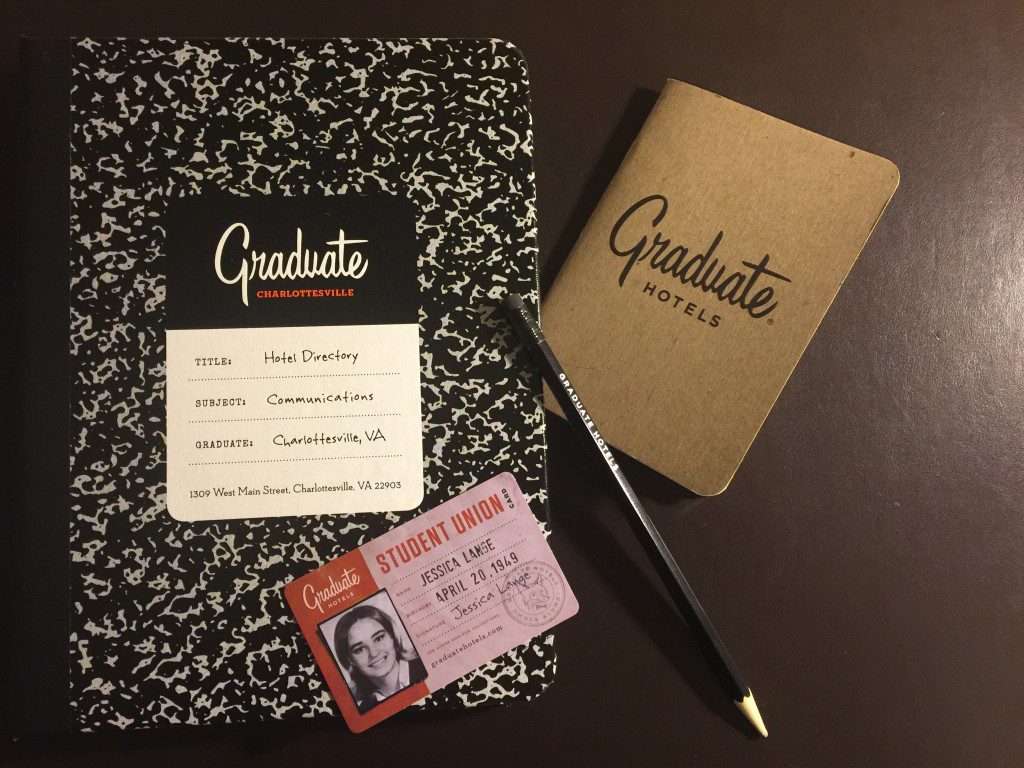 THE GRADUATE
Located right across from the University of Virginia the Graduate and a short drive from the downtown mall area the hotel is a fun, quirky place to stay.
The decor is a mix of hunt club and grad school. I, personally, like the combo. It makes a fun and interesting mix.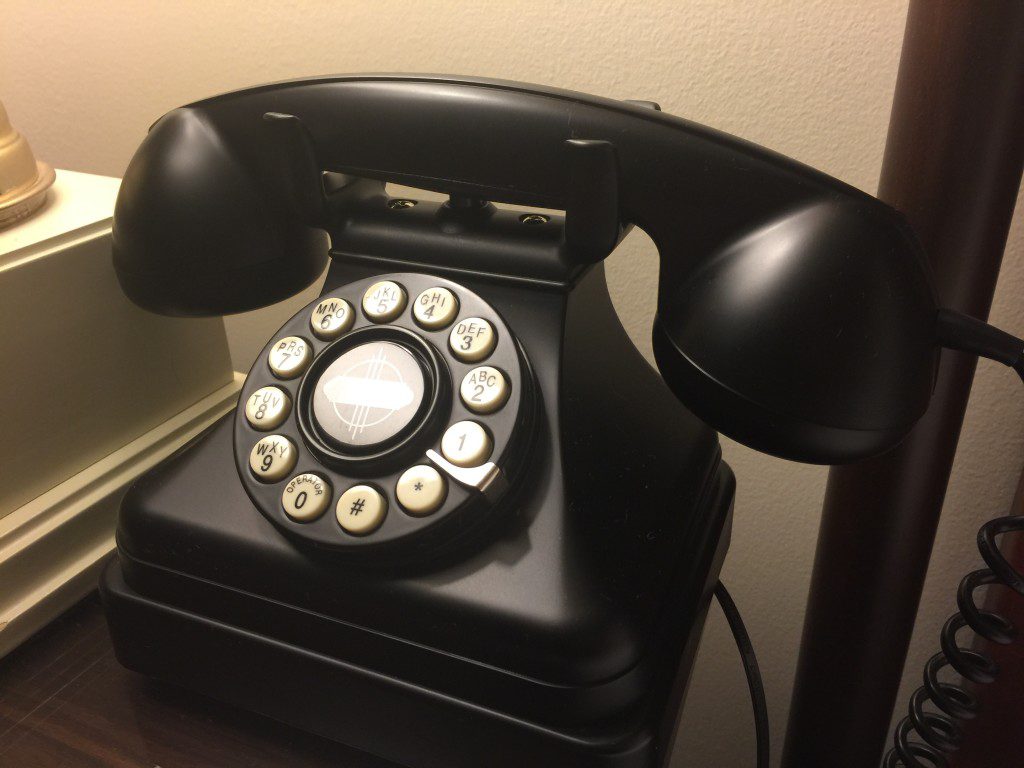 Retro style phone on the night stand and then fish above bed, hunting dog and horse photos on wall with plaid carpet & drapes throughout.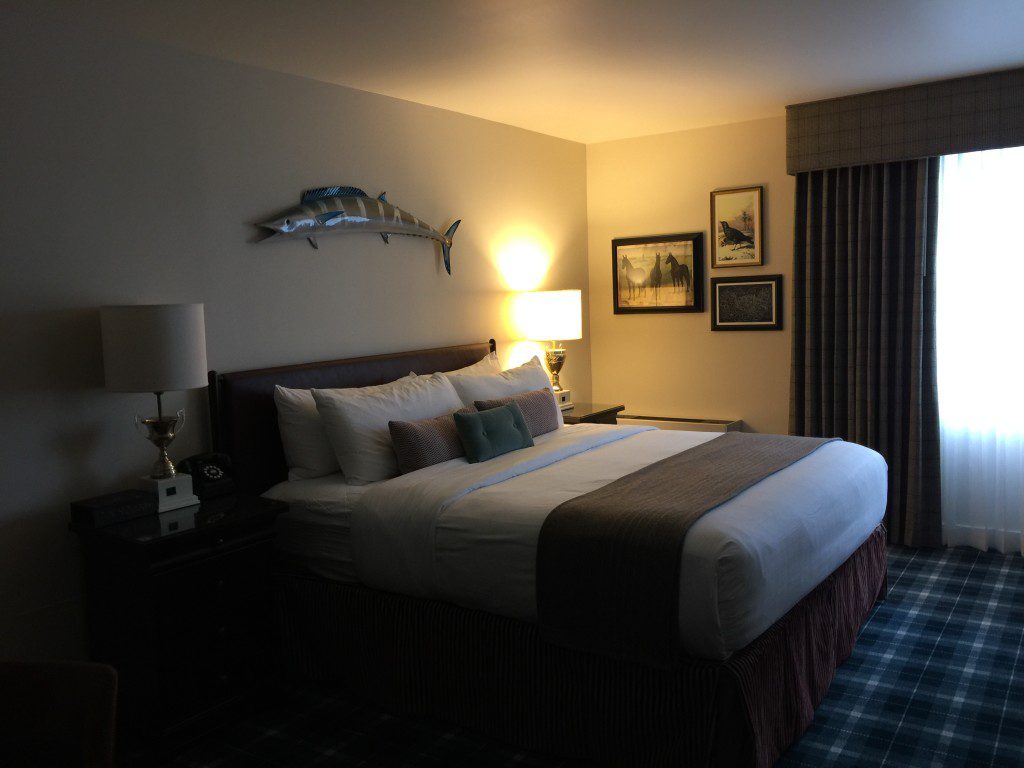 The Graduate has a coffee shop in the lobby and on-site parking. It's location for UVA events is perfect!
SUITE STYLE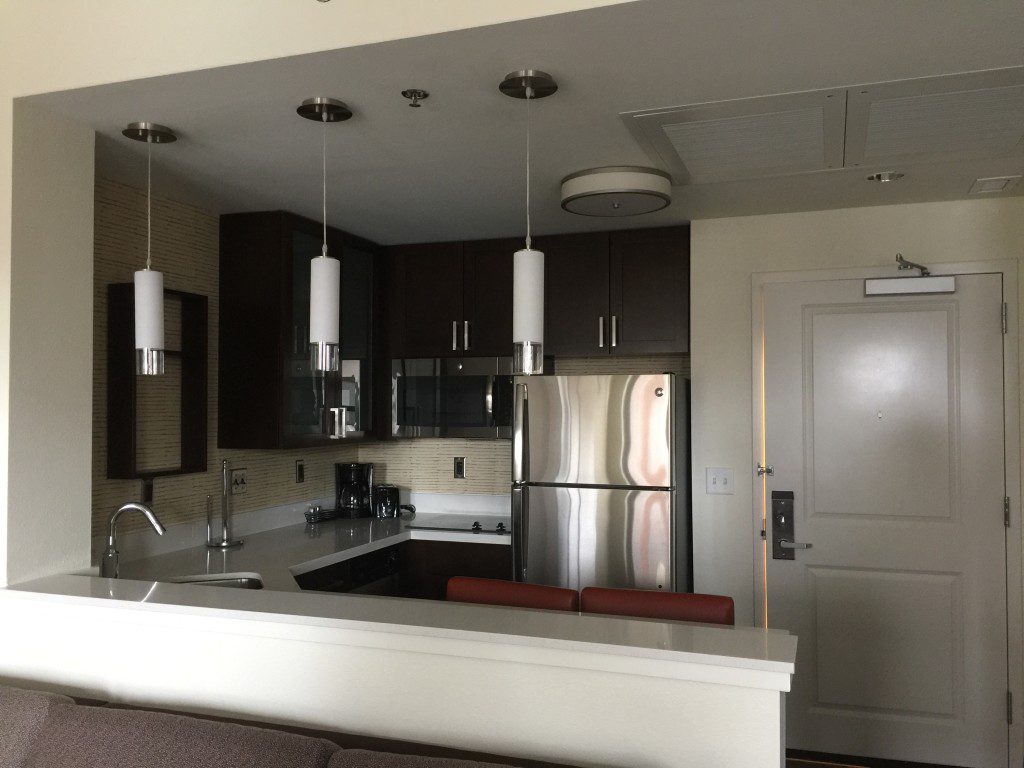 RESIDENCE INN DOWNTOWN
Ok, this has the best of everything for a girlfriend getaway. Large, suite-style rooms, kitchens, and location, location, location. Walk out the front door, over one block and you are in the downtown mall area with great shopping and restaurants.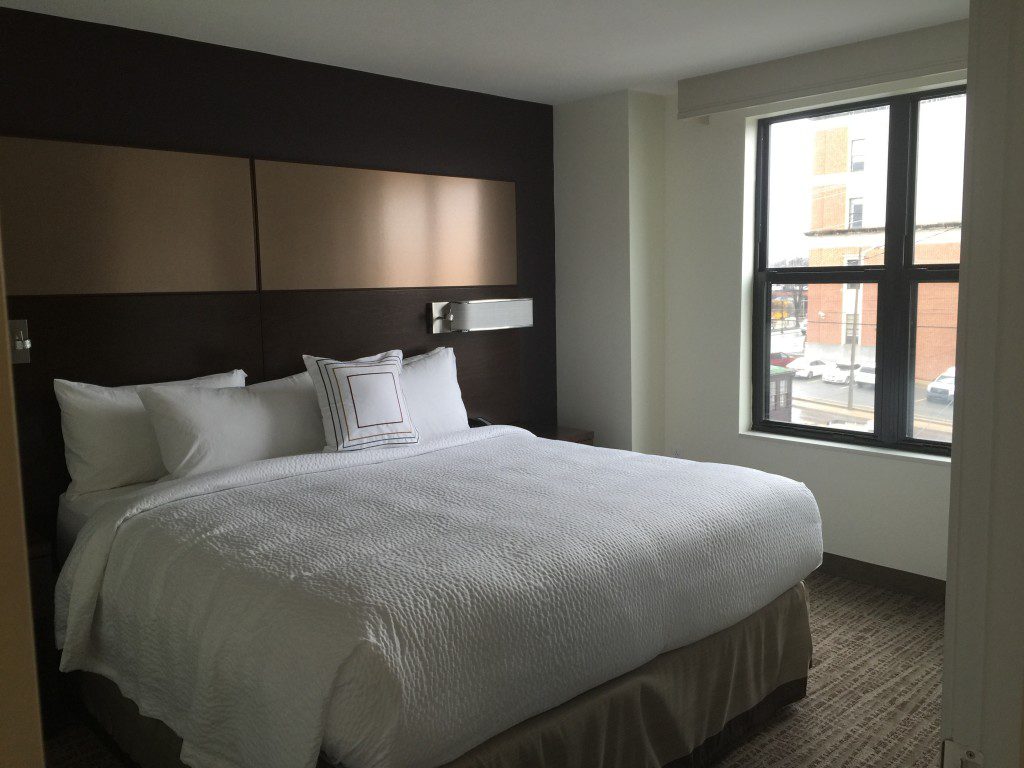 This is a brand new hotel and isn't even open yet, but I got a sneak peek while it was still under constructions. They are accepting reservations for May and I recommend reserving soon because I have a feeling these rooms are going to fill up fast!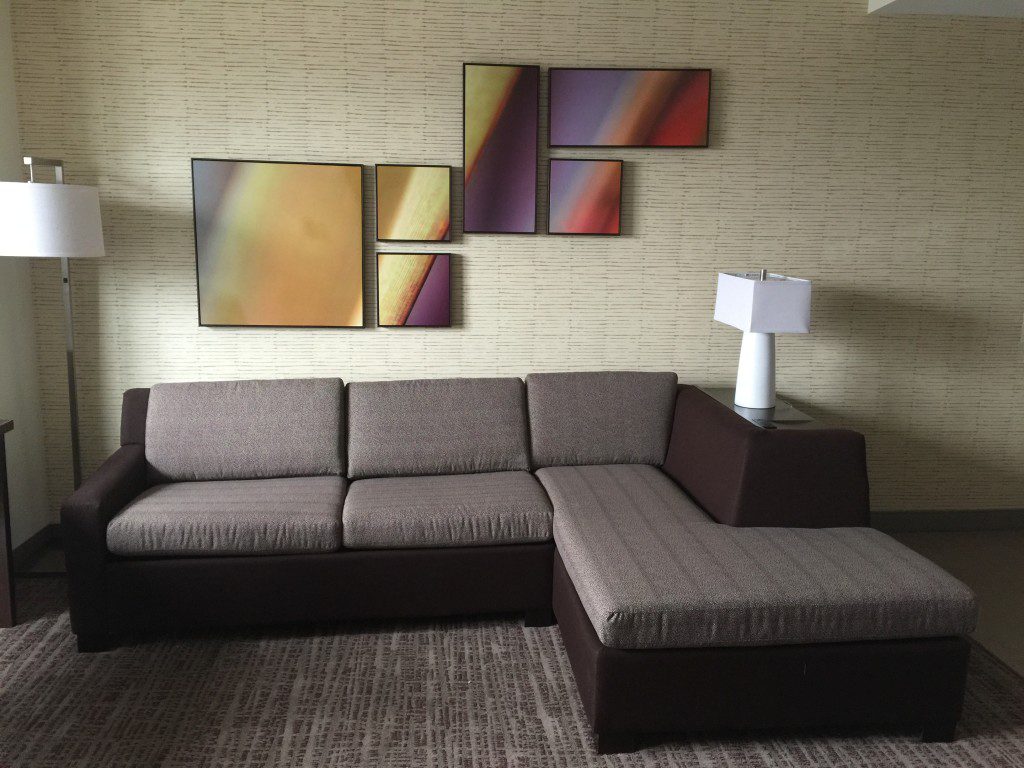 BUDGET
I haven't stayed at any budget hotels, but there are a number of standard hotel properties near the airport. Plus, AirBnB is a great budget option. I found a number of locations for $70 & under a night.
Learn more about Charlottesville here!