Head west out of downtown Traverse City and follow the road as it hugs the Grand Traverse Bay shoreline.
The drive alone is worth a visit to the Inn at Black Star Farms as the views of the bay are simply beautiful and serene in a way that only northern Michigan can offer.
Plan extra time as you'll want to pull off at one of the many roadside scenic parks simply breathe in the beauty that surrounds you. Be prepared because this is just the start of why you are about to fall in love with northern Michigan.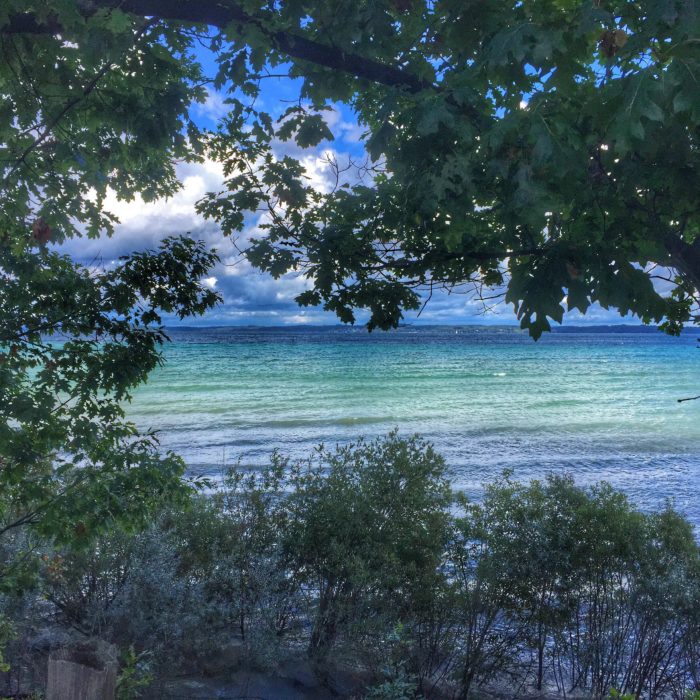 When ever you can pull yourself away from the scenic shore continue your drive until the road pulls away from the bay and you see a magnificent horse farm on your left. That is your destination.
Black Star Farms is many things rolled into one. It has an inn, a winery, a farm, a restaurant and is home to many special events throughout the year.
The Ultimate List of Things To Do In Michigan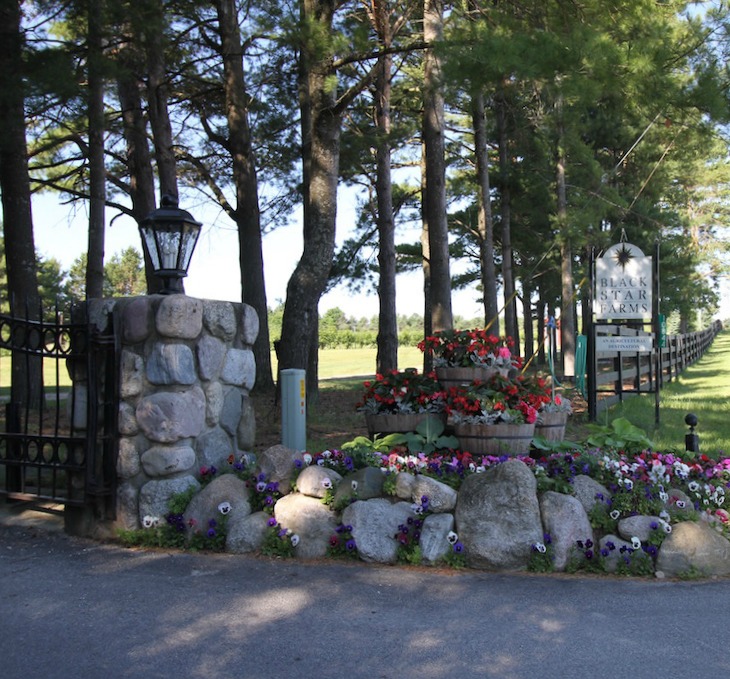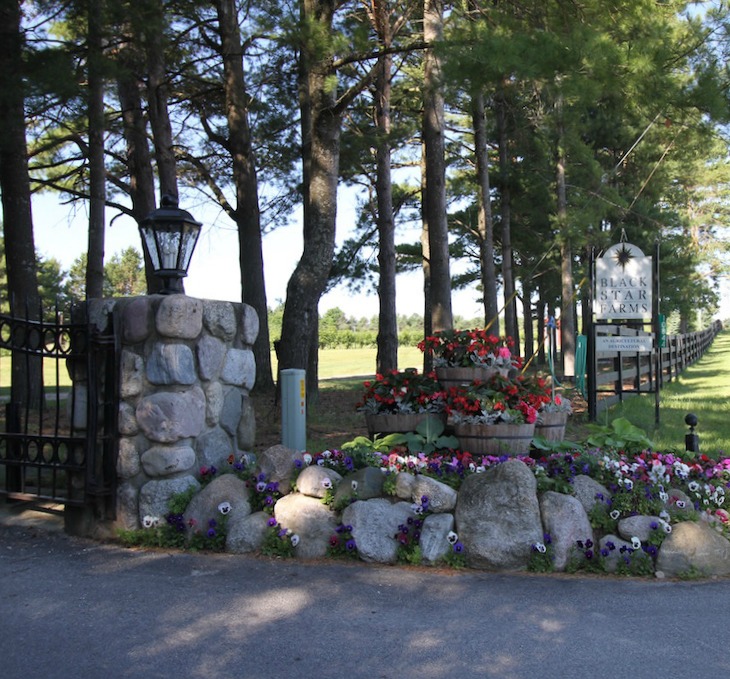 Put your blinker on to turn left onto Revold Rd and immediately take another left onto the farm property. As you pull through the gates you'll immediately be greeted by row after row of lovely grapevines.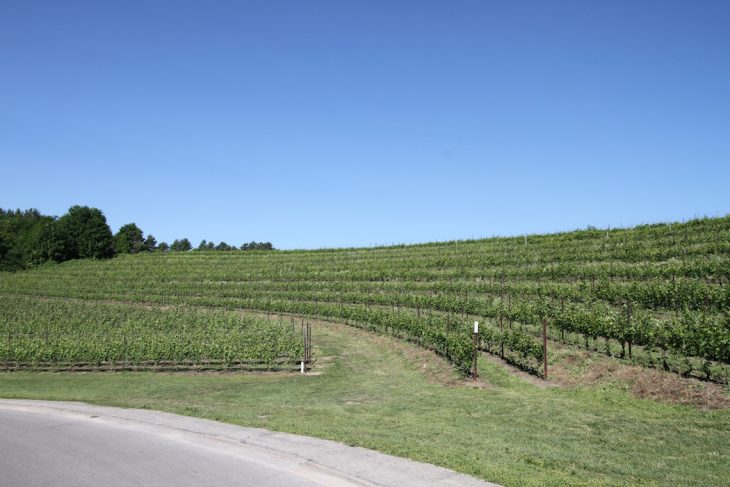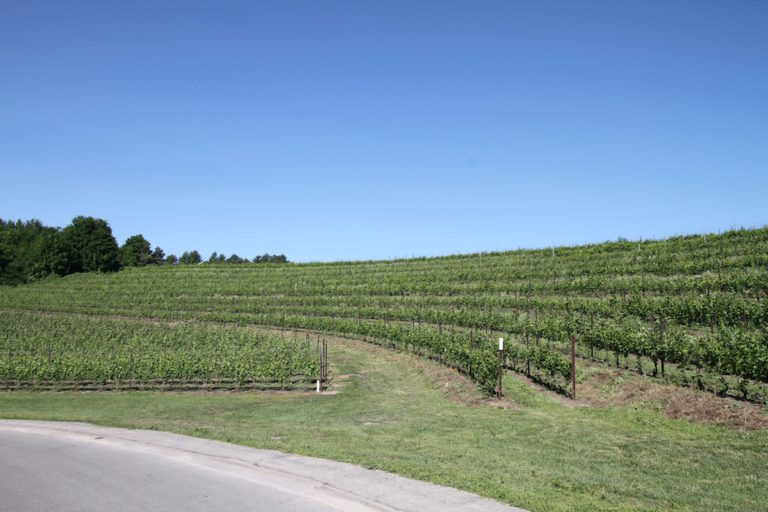 Slowly follow the drive until you arrive at the inn. A sweeping circular drive to the right invites you to pull in front of the house to register or follow the signs beyond the house to guest parking.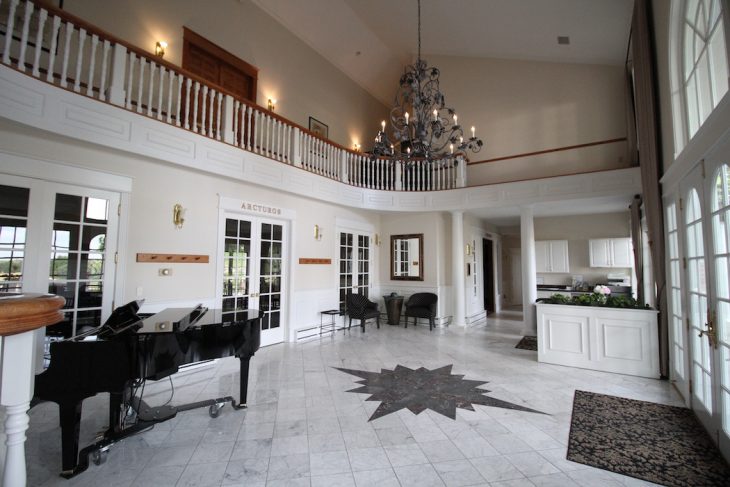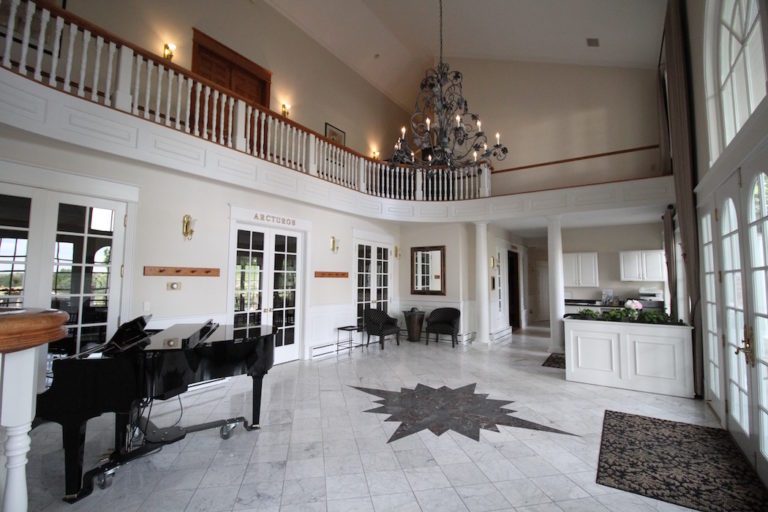 Step into the lobby to register for your stay. It's simply gorgeous with the black and white theme and beautiful design. There is a sweeping staircase that takes you to the second level.
The inn doesn't have an elevator, but does offer a few rooms on the first floor as well as a couple pet friendly rooms for those that prefer to travel with their four-legged friends.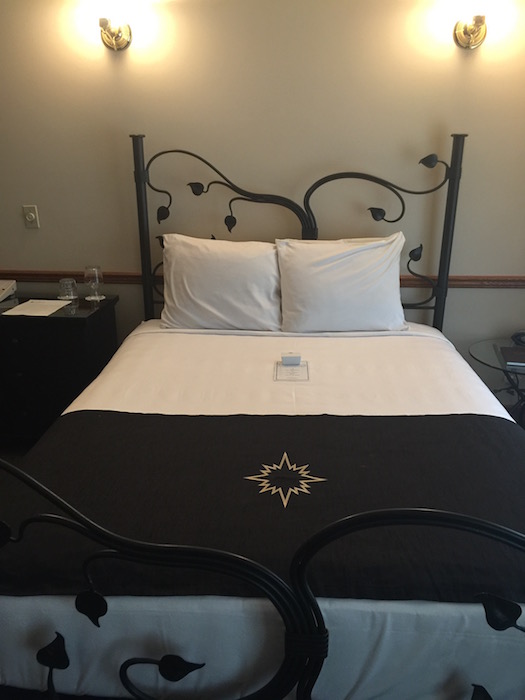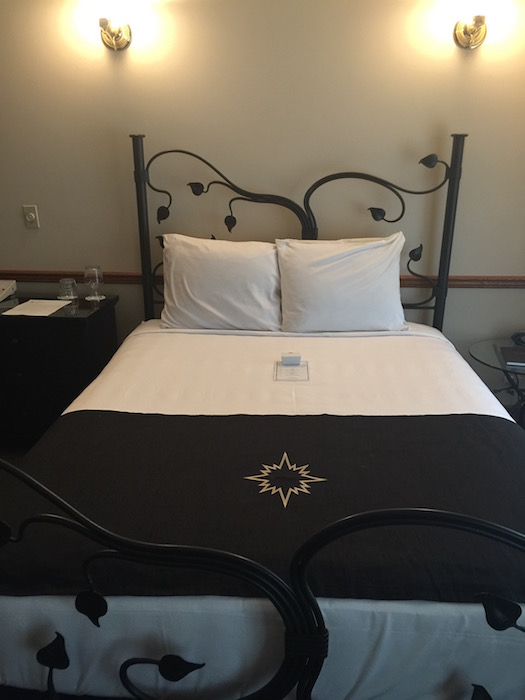 The luxury guest rooms include a nice selection of services and amenities. The Inn at Black Star Farms is also a member of Select Registry, my go to place for finding gorgeous places to stay.
BREAKFAST AT THE INN AT BLACK STAR FARMS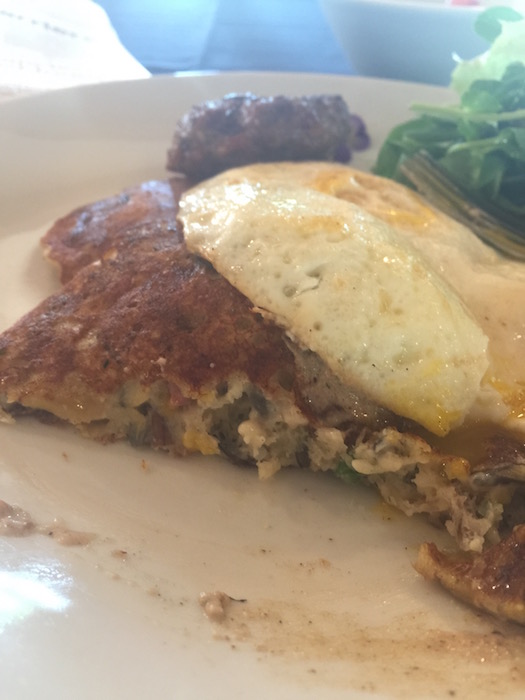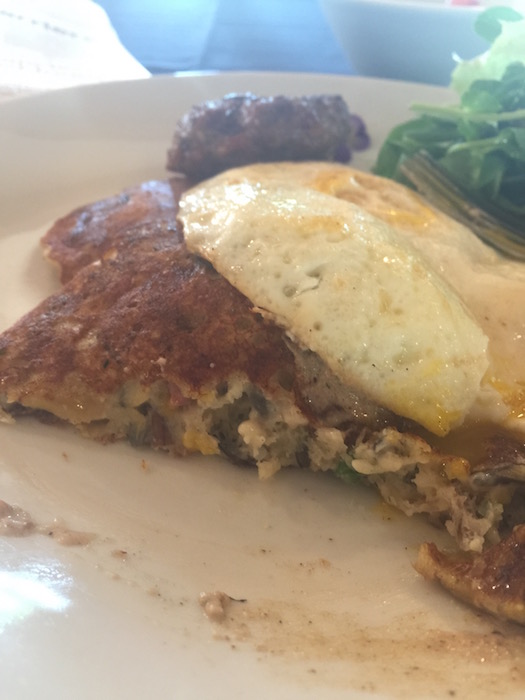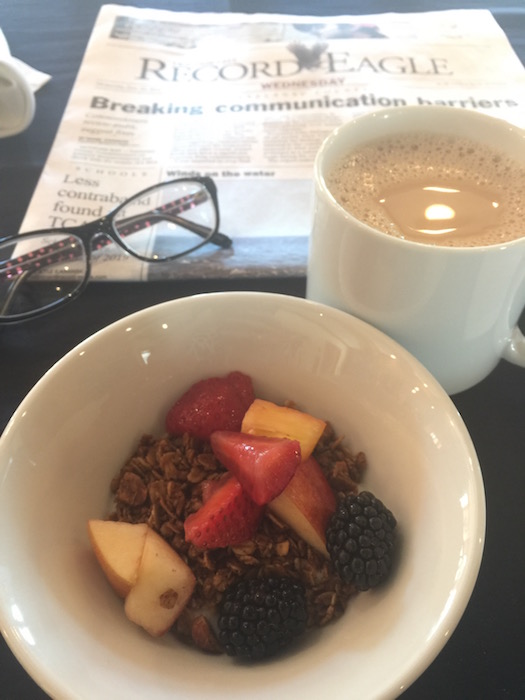 Your stay includes a full gourmet breakfast. There is a cold buffet table with a selection of muffins, pastries, fruits and yogurts as well as a hot selection of the day.
If they are offering wild rice pancakes just say yes. Seriously, I had no idea wild rice pancakes could be so good. A savory pancake with a sausage "syrup" topped with an egg. I'd go back just for the breakfast.
WINE AT THE INN AT BLACK STAR FARMS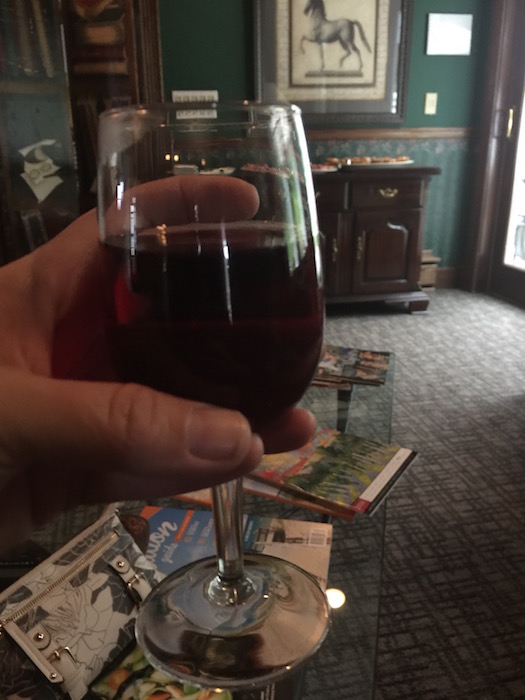 Of course, you can't visit the Inn at Black Star Farms without enjoying some of their award wining wines. A bottle of Red House will be in your room to enjoy during your stay.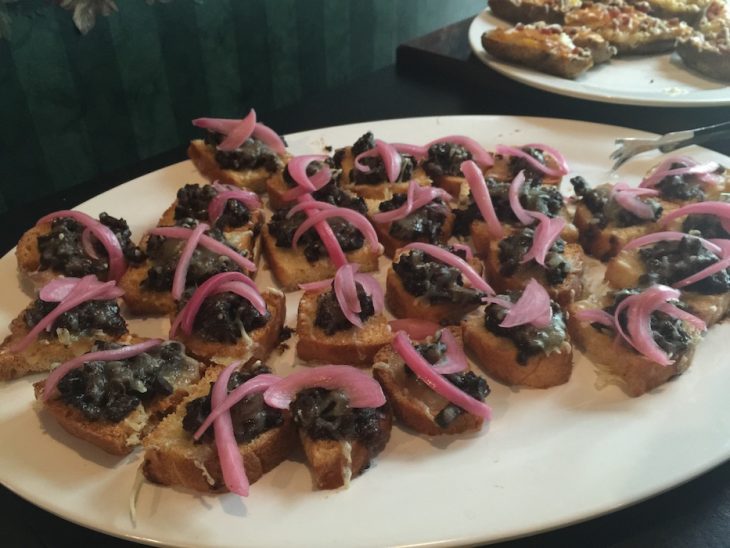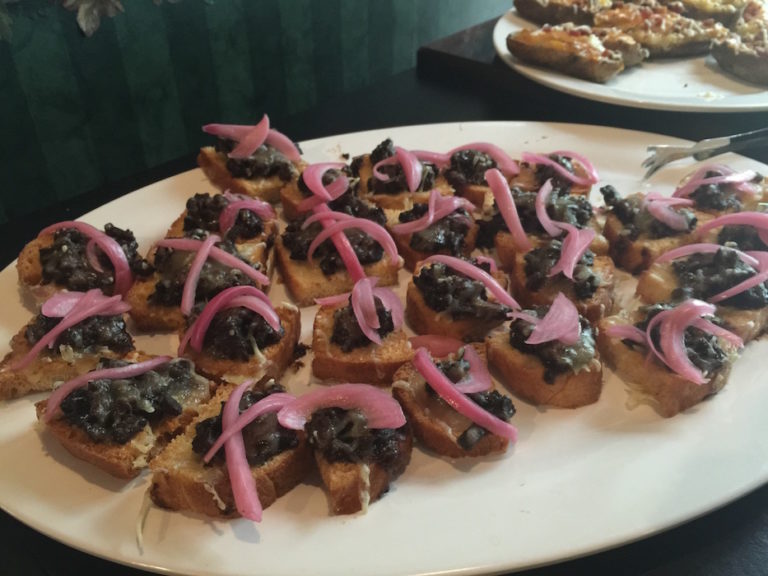 You can also enjoy a glass or two during hospitality hour, complete with hors d'oeuvres.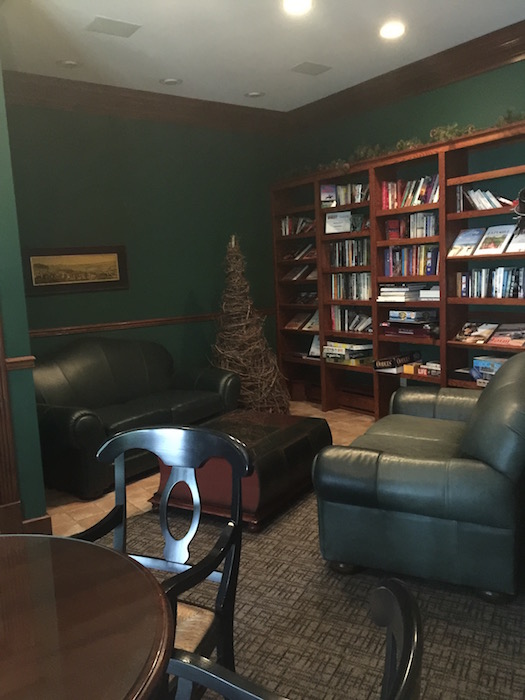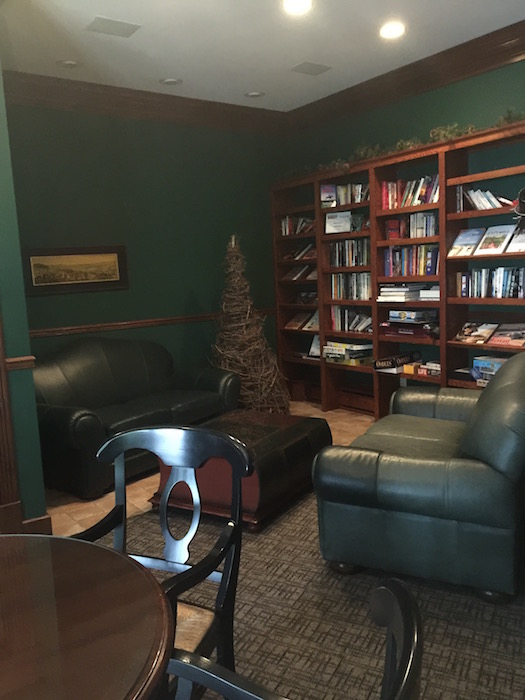 There is usually self-serve wine on tap that is available in the library 24/7 for late night cravings (there may be cookies as well, just saying).
At check-in you'll receive a VIP tasting pass for the onsite Barrel Room. There you'll learn about the wines and get to taste many award winning wines.
DINNER AT THE INN AT BLACK STAR FARMS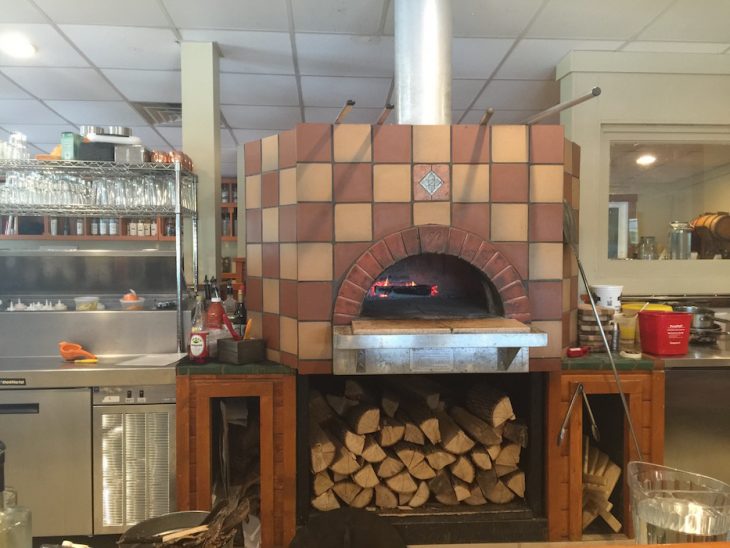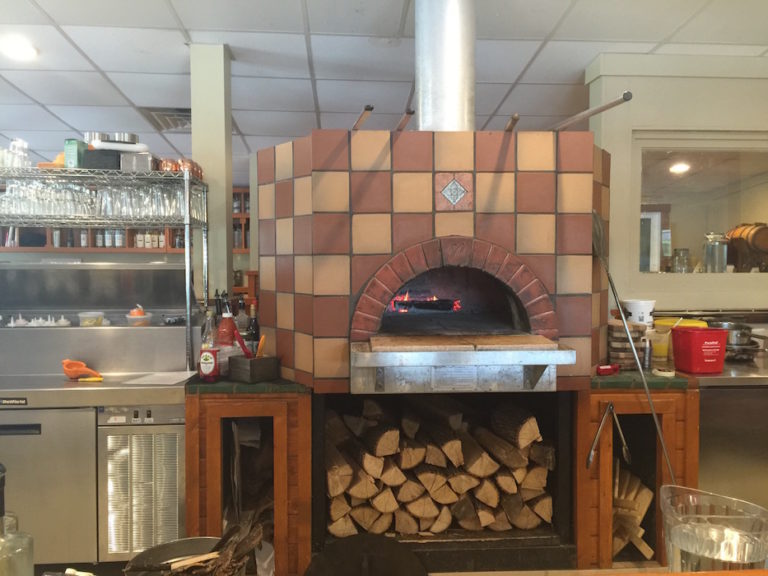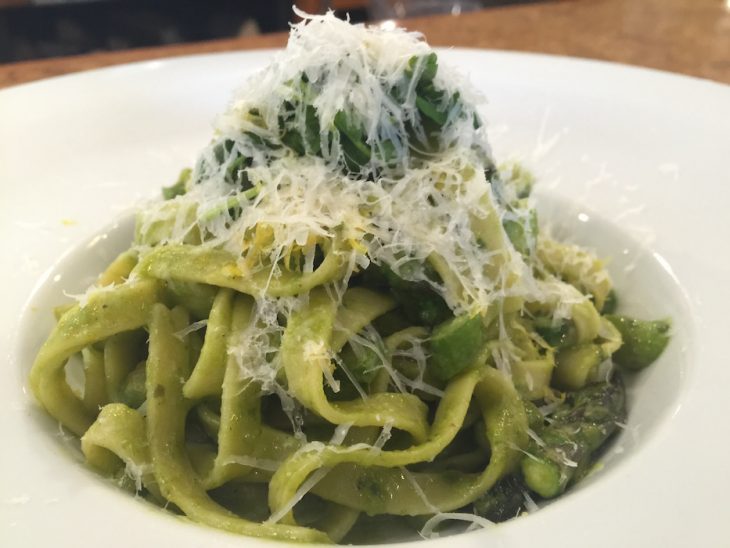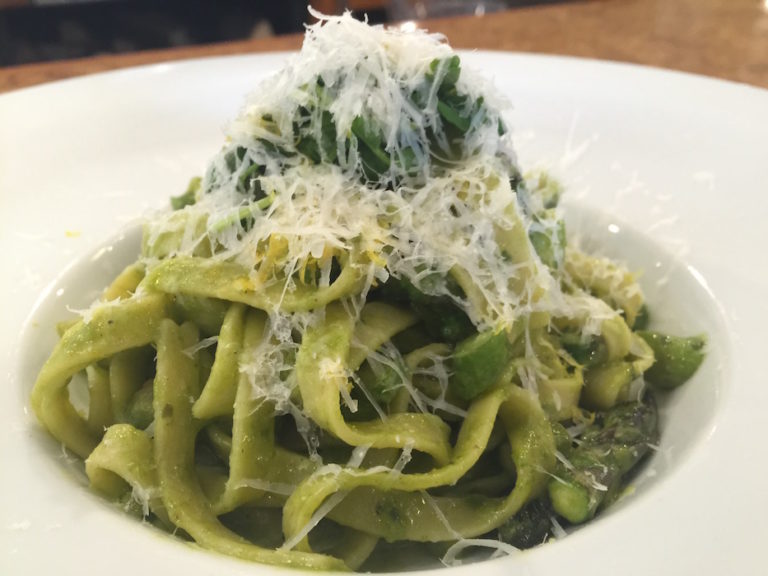 To help balance the wine step over to Hearth & Vine Cafe for dinner. Offering wood fired pizza, pasta, burgers and other culinary delights the cafe also serves Black Star wine and cocktails made with spirits from Grand Traverse Distillery.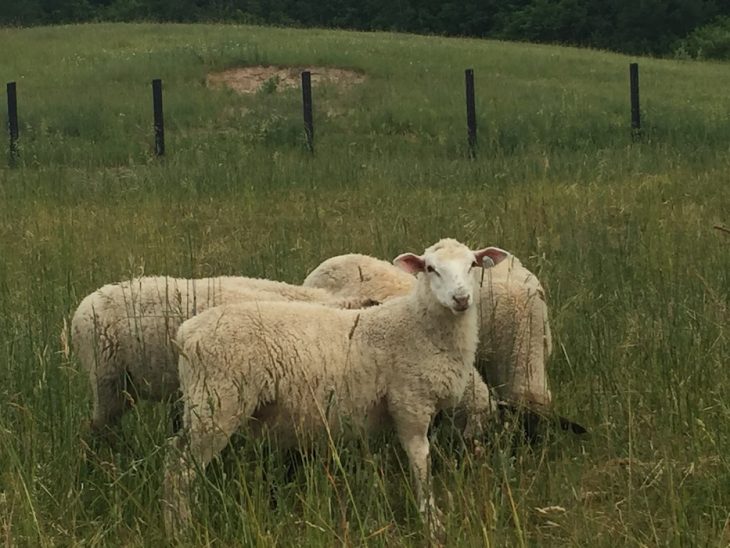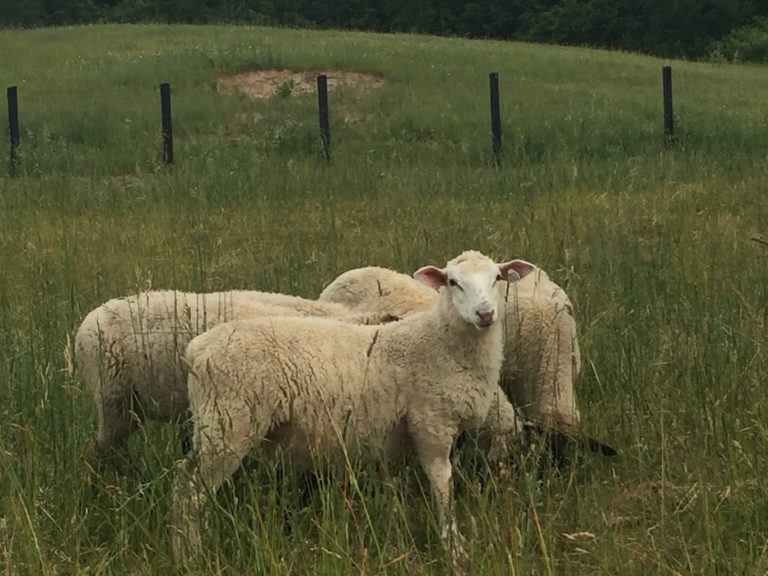 After dinner take a stroll around the farm and visit the farm animals, I spotted sheep, goats, and horses. It's a relaxing way to spend the after dinner time.
Interested in experiencing the Inn at Black Star Farms for yourself? Learn more and make a reservation here!
disclaimer: I'd like to that Select Registry & The Inn at Black Star Farms for hosting my stay.
***Pin the Inn At Black Star Farms to Pinterest***