Petoskey is Pure Michigan at it's finest and you won't be disappointed with a visit to this quaint northern Michigan town.
Located four hours NW of Detroit and a short 35 miles from the famous Mackinac Bridge, Petoskey, MI is the perfect destination for your summer adventure.
This is the land of Hemingway's youth and Petoskey stone hunts, where the most important thing you have to do is take a stroll along the waterfront or go window shopping in the Gaslight District.
The way of life here is a bit slower and more relaxed and you can't help but fall in love with this little piece of paradise in northern Michigan.
WHAT TO DO IN PETOSKEY, MI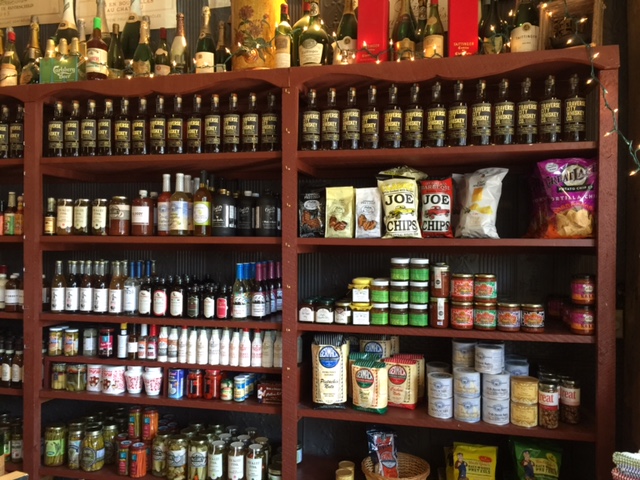 Find unique treasures in the Gaslight District. Everything from fashion to home to gourmet foods can be browsed and purchased in this fun downtown shopping district.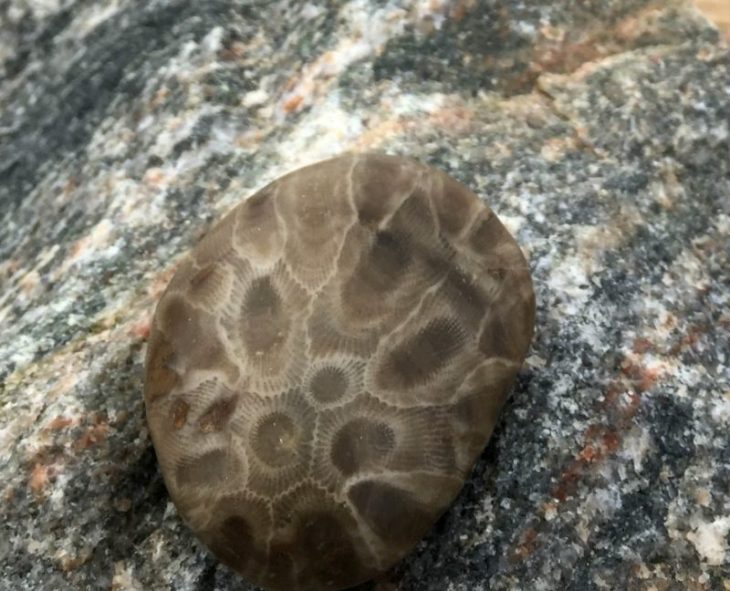 After you are done shopping head outside and hunt for Petoskey stones at a local beach area.
The state park beach is a great location for this activity, but the downtown city park may also share a few stones.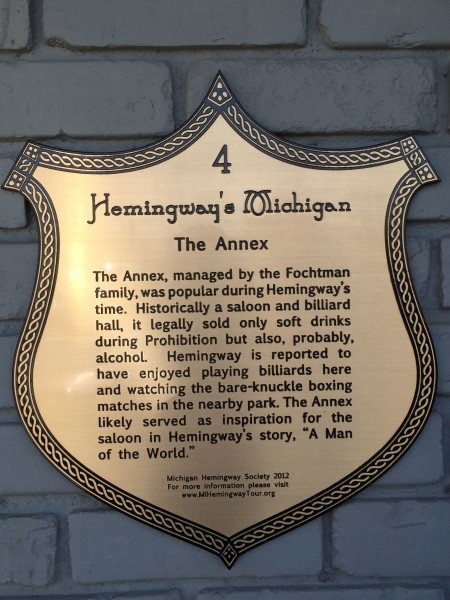 Hemingway fans will be thrilled to learn that the author spent a great deal of his youth in the area and had a cottage in Walloon Lake.
Plaques mark Hemingway spots and a self-guided tour map is available through the Petoskey CVB or by clicking this link.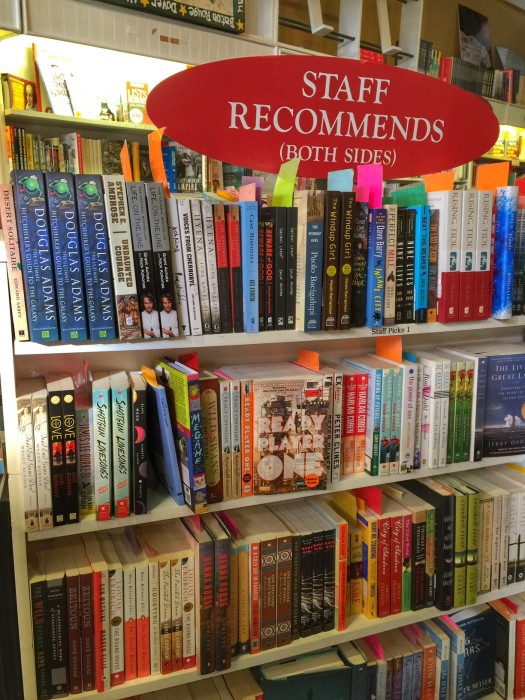 At McLean and Eakin, one of the top 5 bookstores in the United States, you'll find a beach read or three.
I love browsing the Staff Recommends shelf and finding new authors and books to read. I wrote more about
McLean and Eakin here
.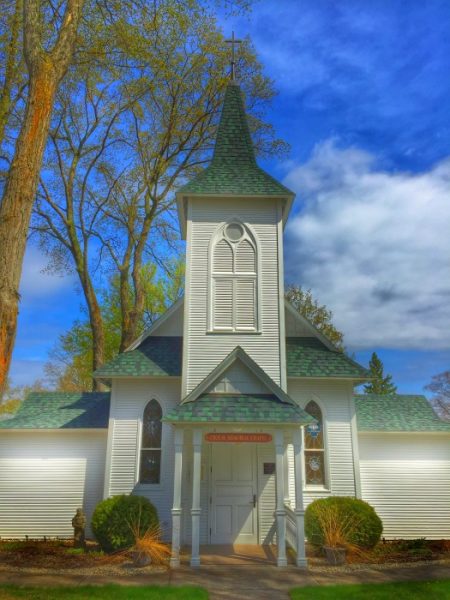 Take a self-guided tour of the historic Bay View Association, a Chautauqua community, is on the National Historic Register.
Stroll around the neighborhood and learn more about this historic destination.
Stop by one of the few remaining Indian Missions in the state. St. Francis Solanus is the oldest and first Catholic church in Petoskey.
For unique architecture and history head over to Charlevoix, a short jaunt away, and take a self-guided tour of the Early Young Homes (aka Mushroom Homes and/or Hobbit Houses).
These unique dwellings are definitely a one of a kind addition to the northern Michigan landscape.
In the evening you can head to the International Dark Sky Park near Mackinaw City.
This is the only designated International Dark Sky Park in the state and offers incredible views of the night sky.
Additionally, there is always live entertainment happening in the downtowns of Harbor Springs (Street Musique on Thursdays), Petoskey (Petoskey Rocks on Fridays) and Boyne City (Stroll the Streets on Friday) throughout the summer. Local bars often offer live music as well.
WHERE & WHAT TO EAT IN PETOSKEY, MI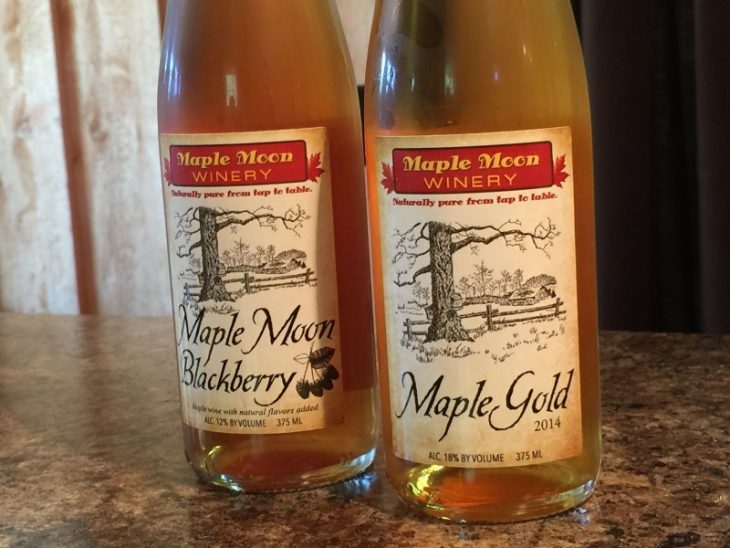 Here you'll find the only winery in the entire United States that makes Maple wine. Each year Maple Moon Sugarbush & Winery taps 100s of Maple trees to make maple syrup and their specialty maple wine.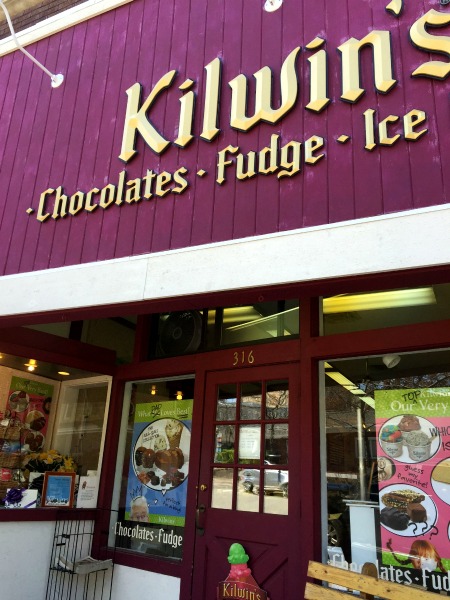 Stop by Kilwins of Petoskey and try their hand-crafted fudge and homemade ice cream.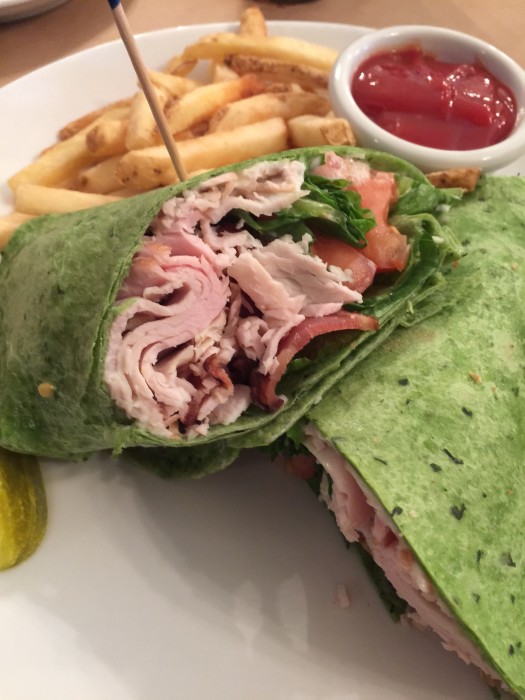 There are many great places to eat in the area. My favorites include Barrel Back in Walloon Lake, Cafe Sante in Boyne City, City Park Grille and Palette Bistro in downtown Petoskey, and Stafford's Pier Restaurant in Harbor Springs.
WHERE TO STAY IN PETOSKEY, MI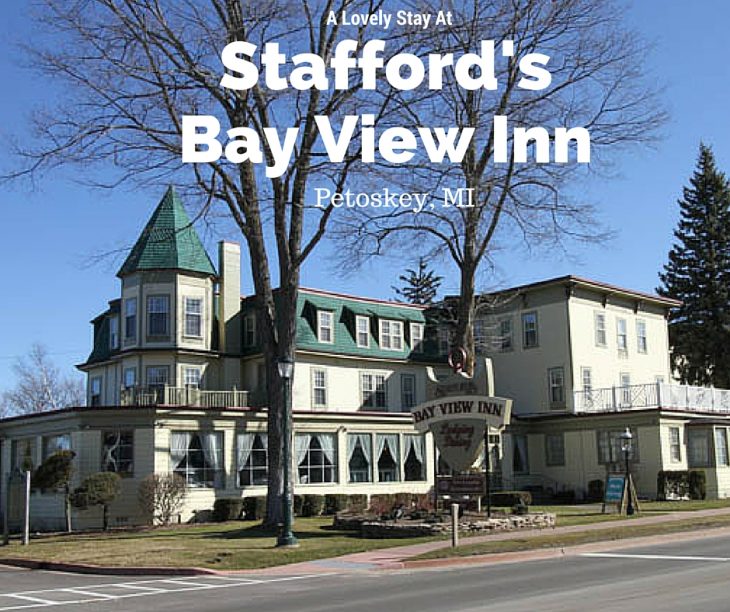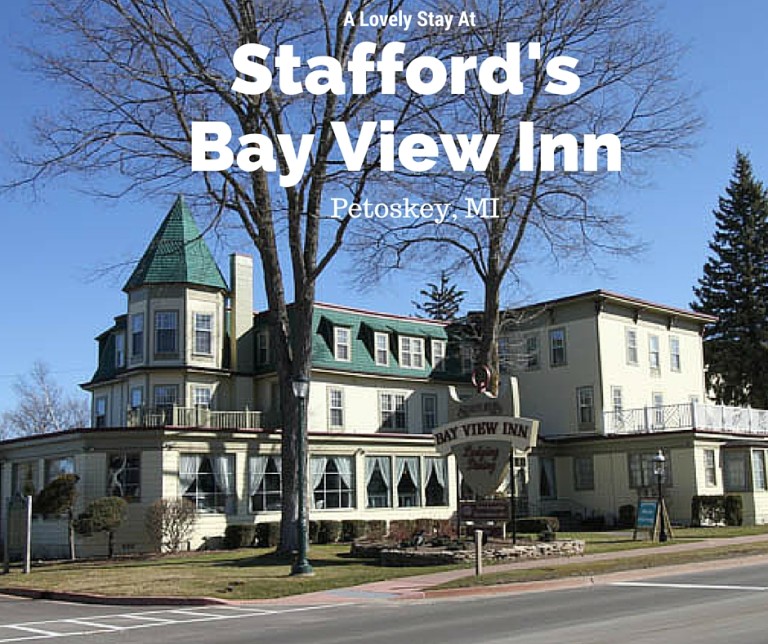 If you're traveling without littles check-in to Stafford's Bay View Inn, a lovely inn with incredible rooms and views of the bay. Located just a short jaunt from the Gaslight District in downtown Petoskey it's a great place to call home during your stay.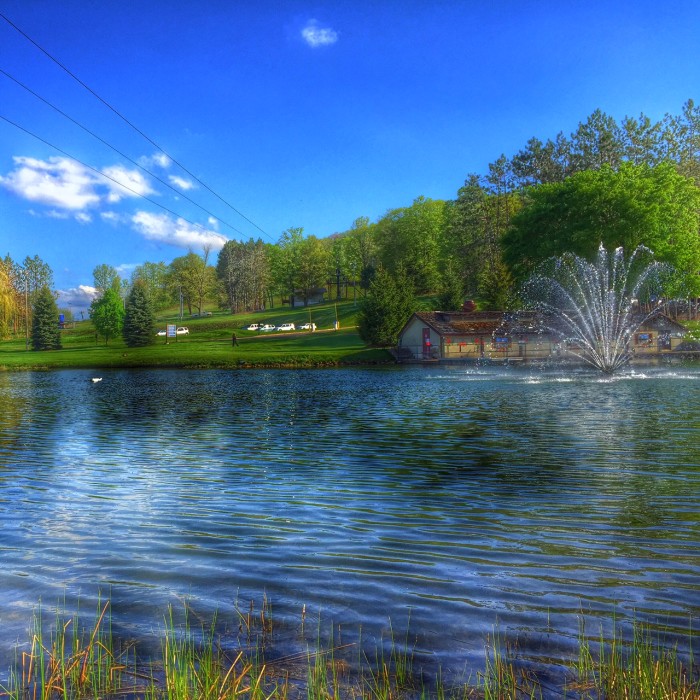 If you have young children in tow you'll want to stay at the very family friendly Boyne Mountain just south of Petoskey.
Here, you'll find family suites, activities like zip lining, hiking, mountain biking and an indoor waterpark, on-site restaurants, and a spa.
Once you'll arrive you might think there is no reason to leave but try to pull yourself away from the resort so you can explore all there is to see and do in the region.
There is so much more to do and explore in the area.
You will easily fill a weekend with fun and adventure in the Petoskey area. For more information visit the Petoskey Area Visitors website.
***Pin How To Spend A Weekend In Petoskey, MI To Pinterest***