Cambria Suites is located close to downtown Traverse City and near Old Mission Peninsula making it a perfect location to stay during a visit. The Cambria Suites may lack bay views, but it makes up for it in charm, warmth, and customer service. The hotel opened 5 years ago and still has that fresh and new feel to it. Entering the lobby I'm impressed by how spotless it is.  I'm immediately greeted by the front desk clerk who quickly checks me in and explains the different hotel amenities. Within a few minutes I am on my way to my room.
Cambria Suites Traverse City: Lobby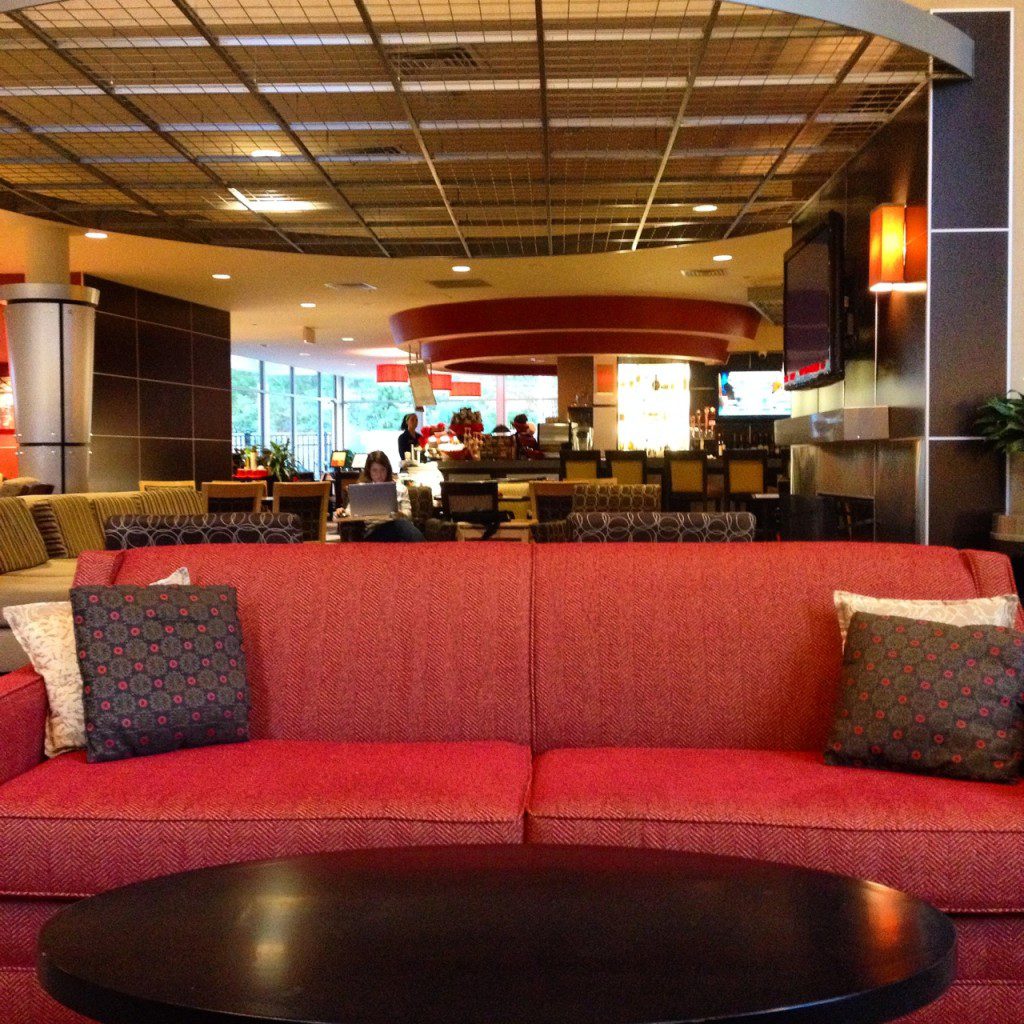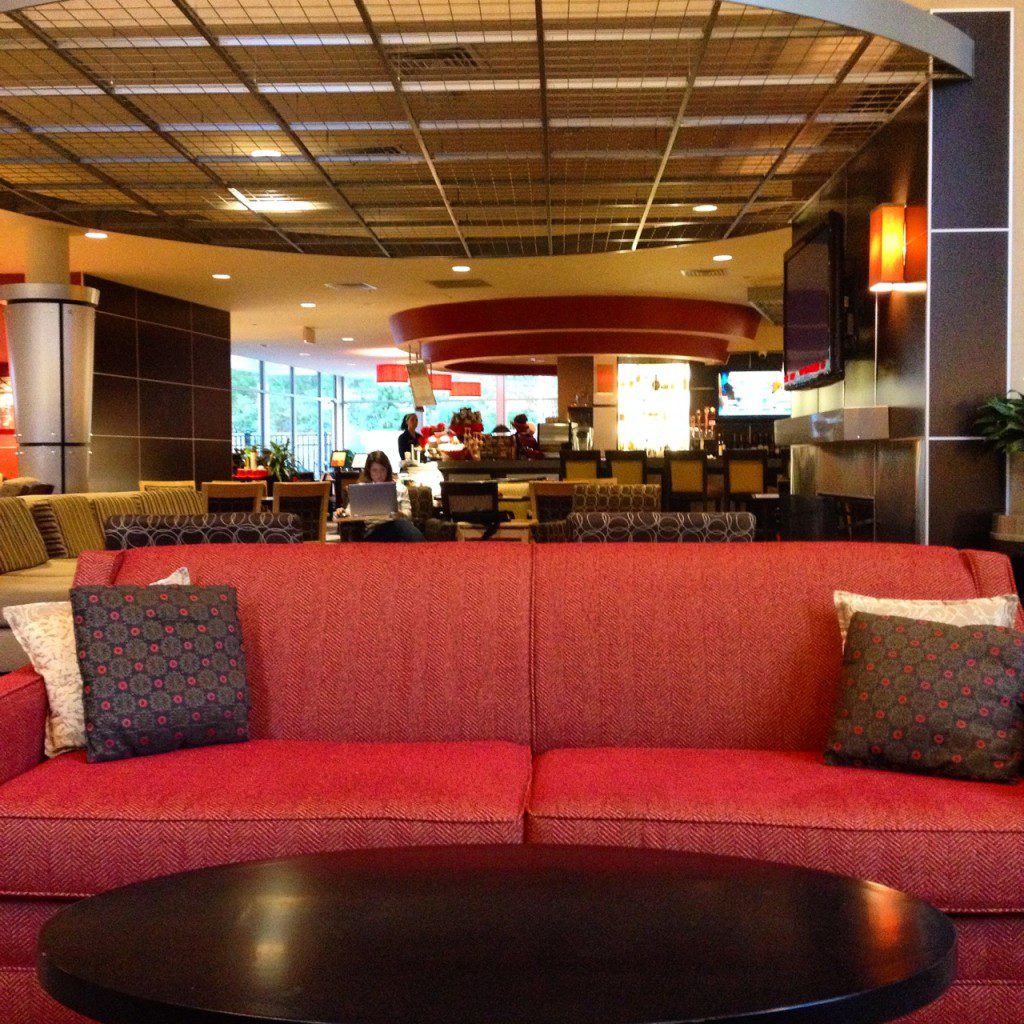 The lobby has a large area set up with couches, chairs and tables. A fireplace welcomes guests to sit and visit a while. The dining area is off to the side, but regardless of where you sit in the lobby the wait staff is happy to serve you. I'm partial to relaxing on the red couches while I wait for others in my party to join me.
Cambria Suites Traverse City: Rooms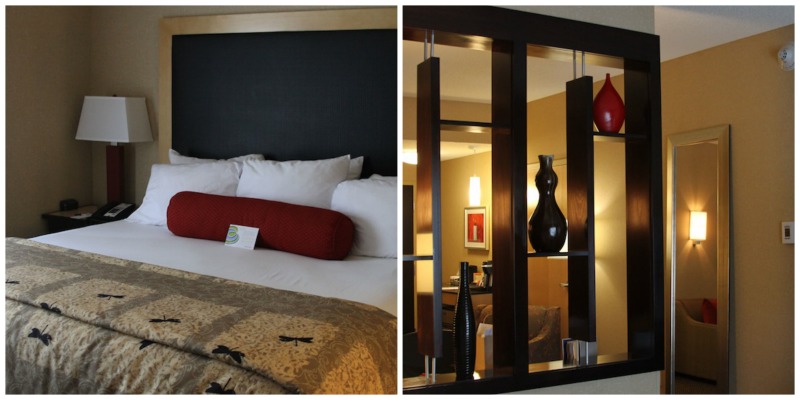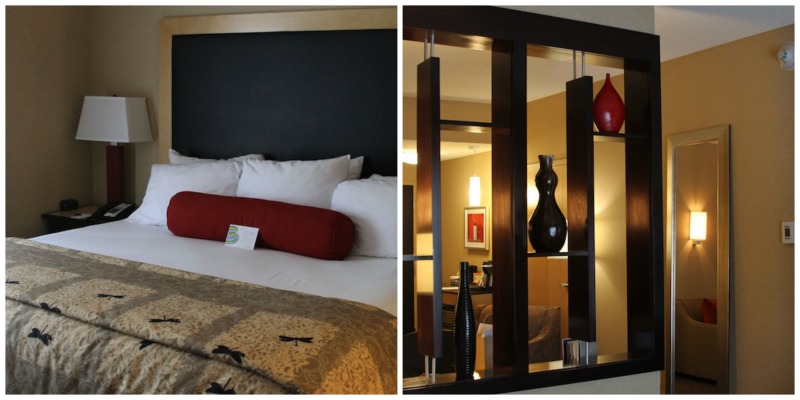 The rooms are large with a sitting area and the sleeping area divided by a half wall. My room had a king sized bed with 6 pillows that was mine, all mine, during my stay. The bed is comfy and I slept hard each night I was there. I didn't hear any noise from adjoining rooms or from the hall during my stay. That says A LOT about staying at a good hotel.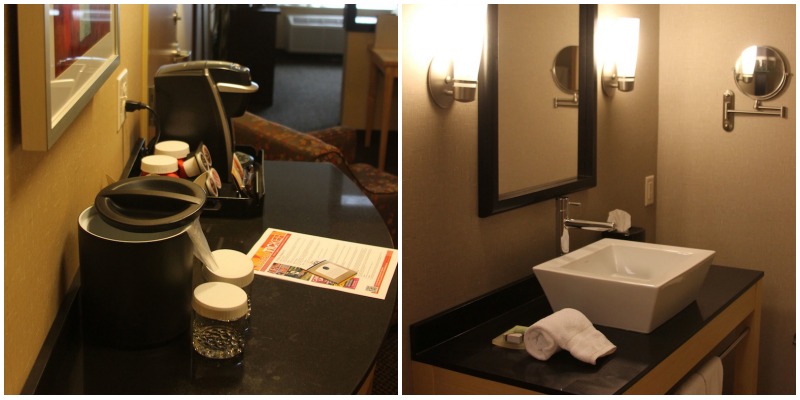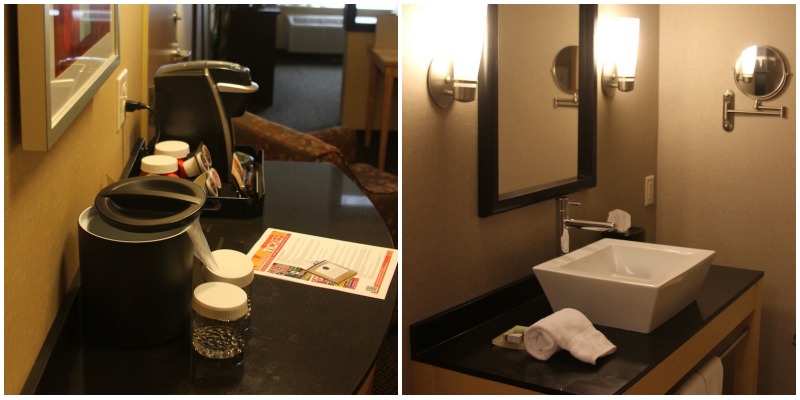 A microwave, refrigerator and Keurig ensure are in each room. I love rooms with small refrigerators for chilling wine to enjoy in the evening. The bathroom has soaps and shampoos from Bath & Body works. I love the sink and need to investigate how I could make this bathroom sink work in my house.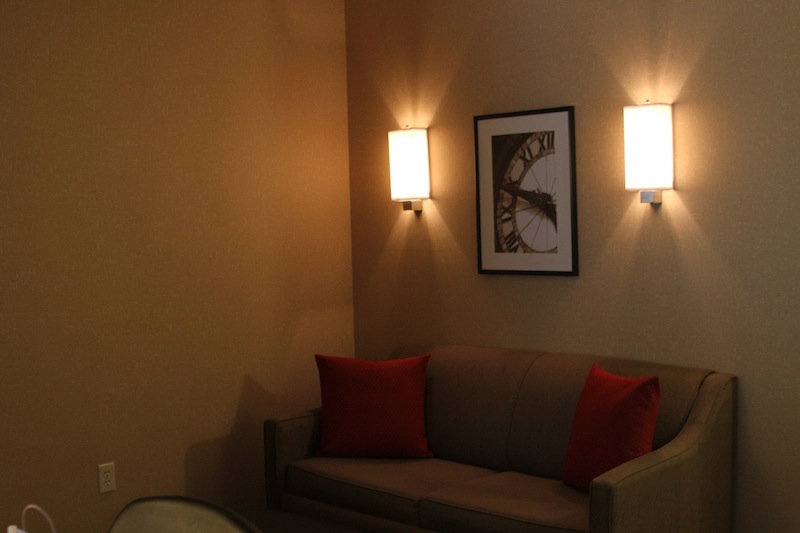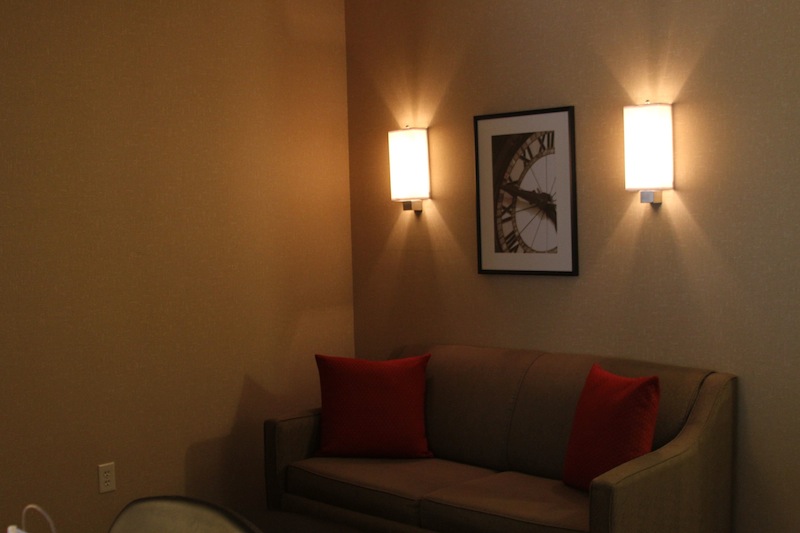 The couch and coffee table provide a cozy little area to sit and work. There is a desk with desk chair, but I prefer working from the comfort of a couch or overstuffed chair. Of course, the couch is right in front of the tv and it took everything in me to not kick back and watch TLC instead of getting my work done.
On our last morning at the hotel I hosted part of our group in my room for cinnamon and pecan rolls and there was plenty of room without feeling claustrophobic. I love that Cambria Suites offers rooms that are larger than the standard room.
Cambria Suites Traverse City: Food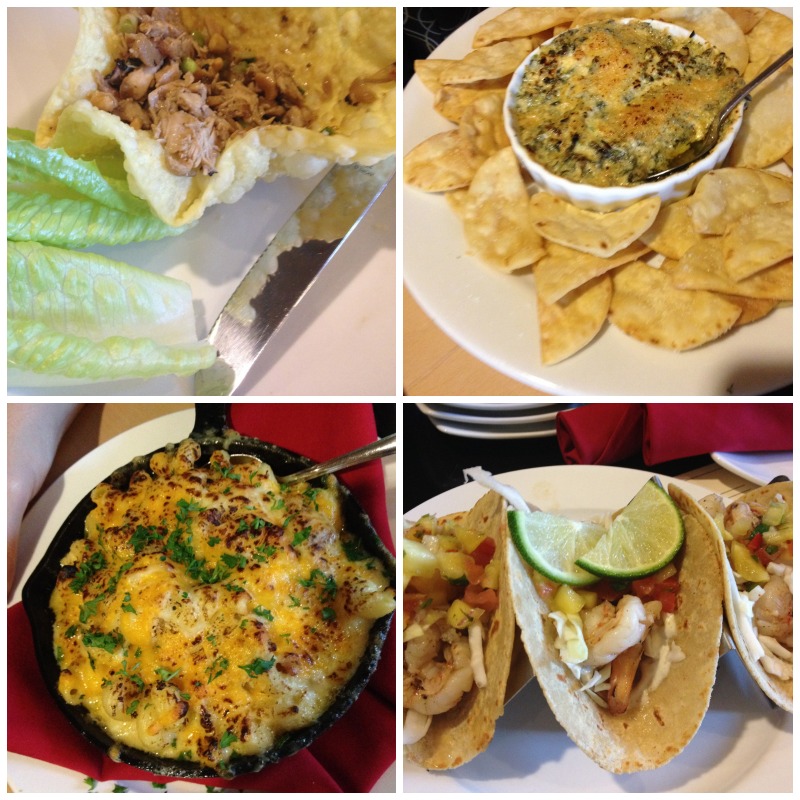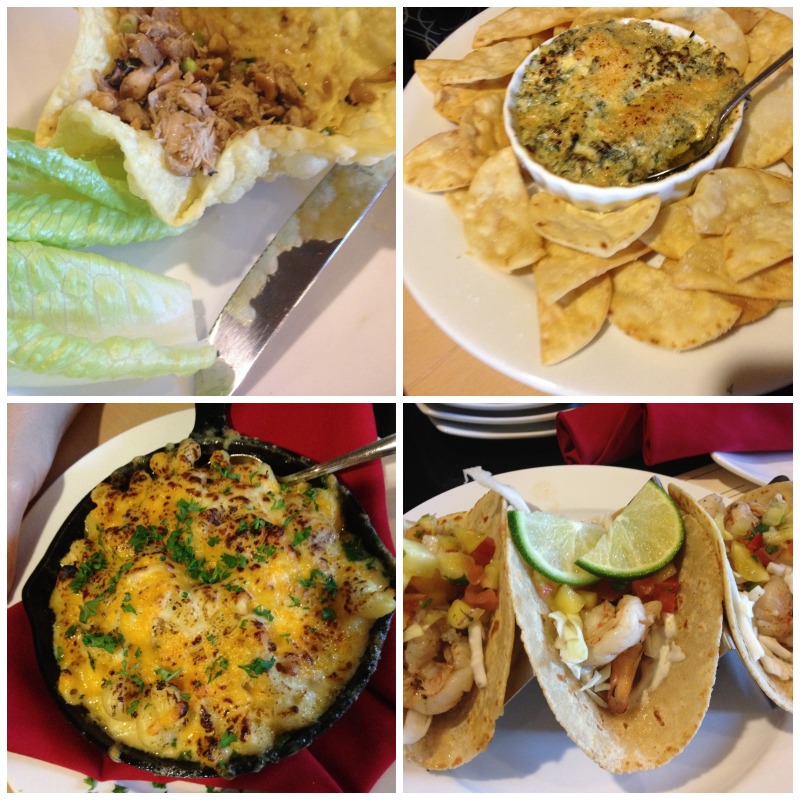 Be sure to enjoy Happy Hour at Reflect Bistro. Scott, head chef and Cambria Suites co-owner, is a master at creating delicious appetizers and entrees. He plied us with shareable plate after plate of his favorite appetizers and we all ohhh and ahhh over the food. This is, quite honestly, some of the best hotel food I have ever had the privilege of eating.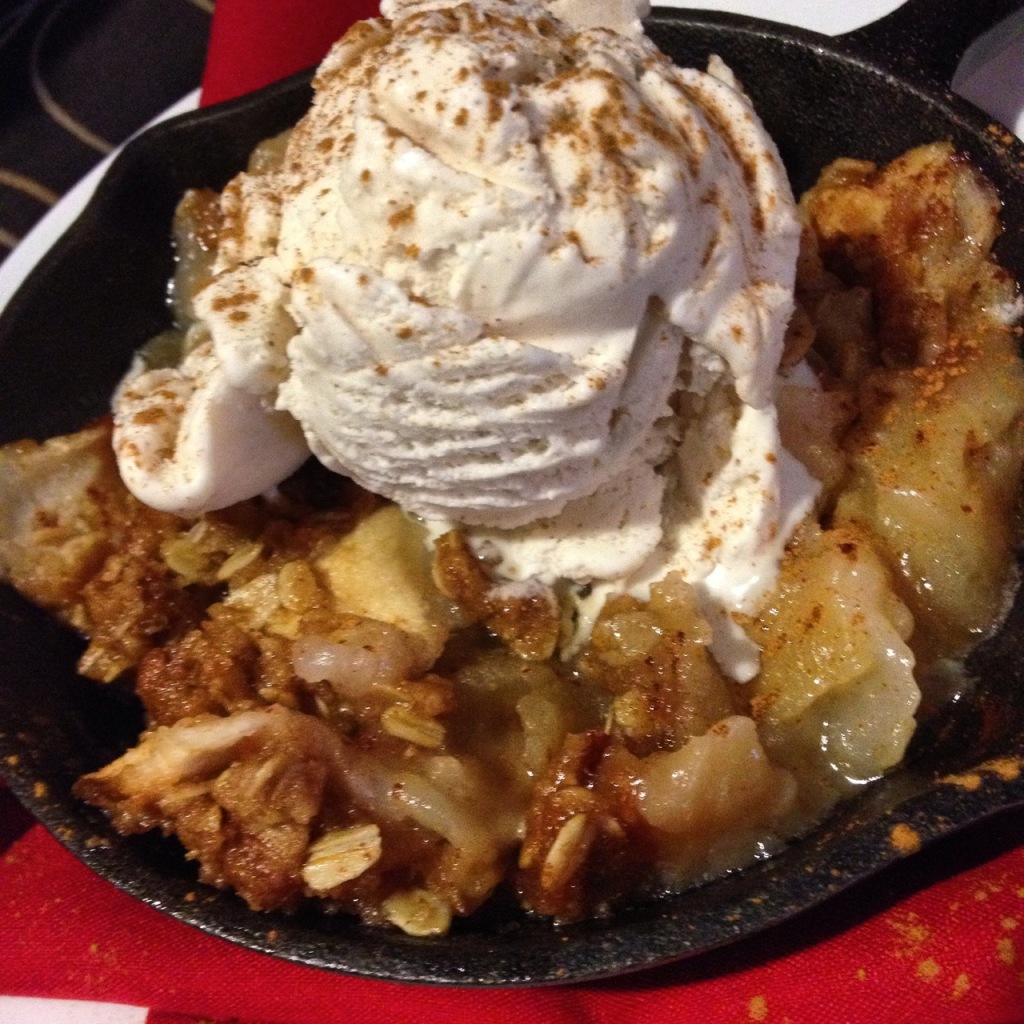 Of course dinner at Reflect Bistro is becoming a local favorite and tables filled up quickly during my visit. Now I know why people come to Cambria Suite just to have dinner. The food is delicious, well-priced and I'm definitely looking forward to a return visit.
Cambria Suites Traverse City: Fun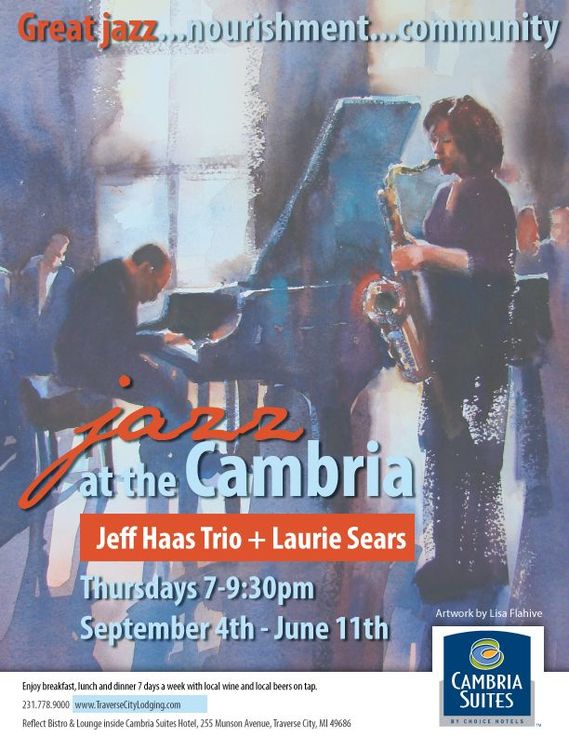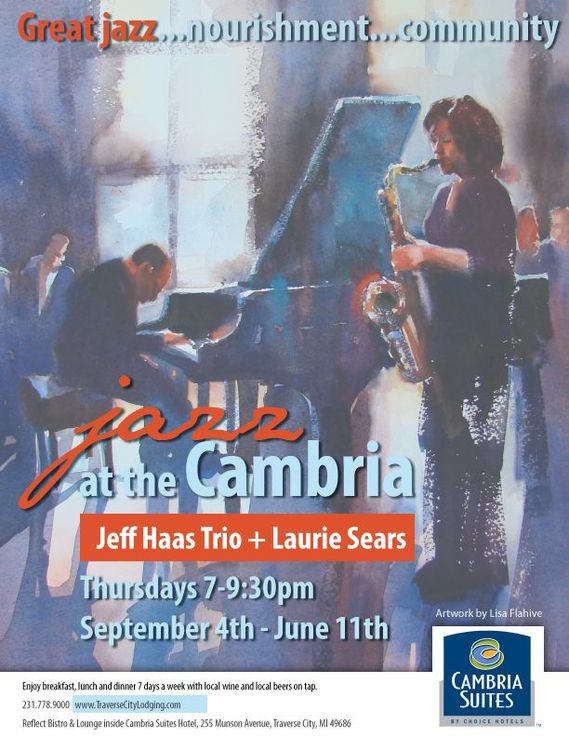 Cambria Suites offers guests an exercise room and pool. The pool is on the smaller size, but perfect for little kids.
Wifi is available through out the hotel and there are two computers set up in the lobby with a printer for your business needs.
Live Music: Throughout the winter you can enjoy Jazz at the Cambria each Thursday night from 7-930 pm.
See Sommer's review: http://greenandcleanmom.org/budget-friendly-lodging-in-traverse-city-michigan/
Disclaimer: My stay at the Cambria Suites was provided gratis. All thoughts and opinions are my own.