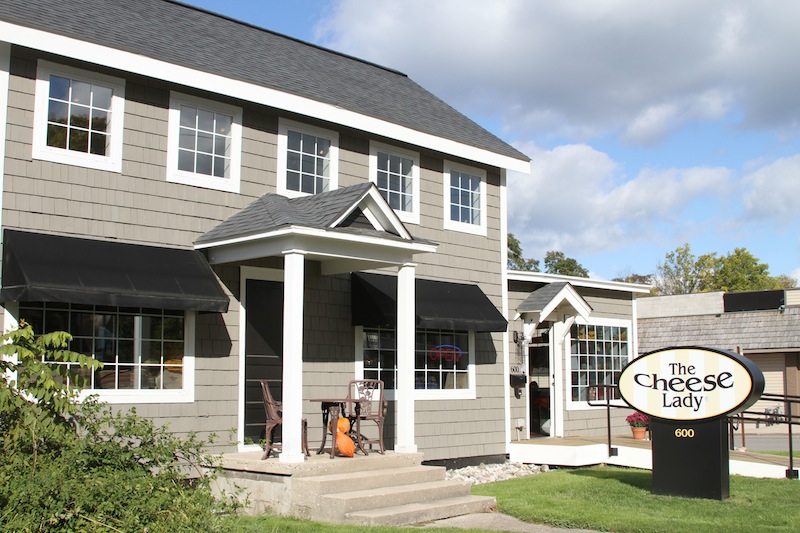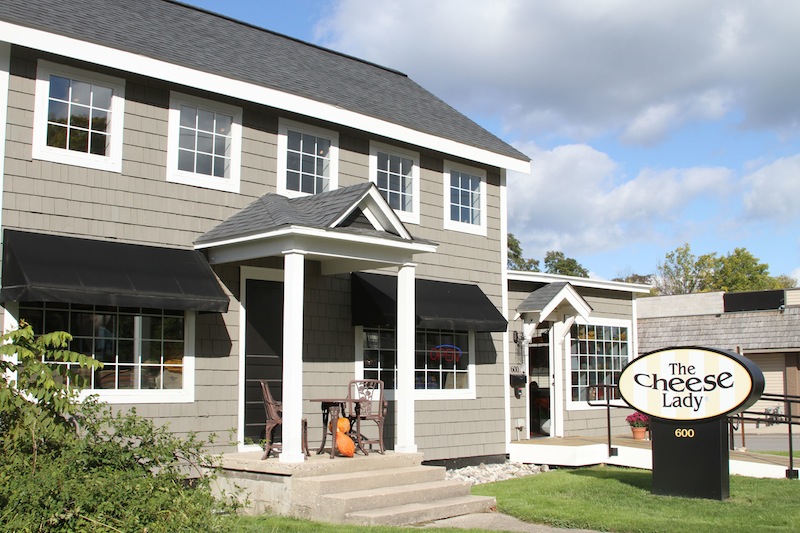 Located in northwest Michigan Traverse City edges the Grand Traverse Bay and finds itself in the perfect geographical location for grape growing. Over the years it has become renouned in the state and beyond as being a premier wine producing region. The increased wine popularity brought with it an increase in high quality restaurants. This combination makes Traverse City a great destination for a girlfriend getaway so a blogging friend and I put together a trip and invited 5 bloggers to spend the weekend with us tasting our way through the area.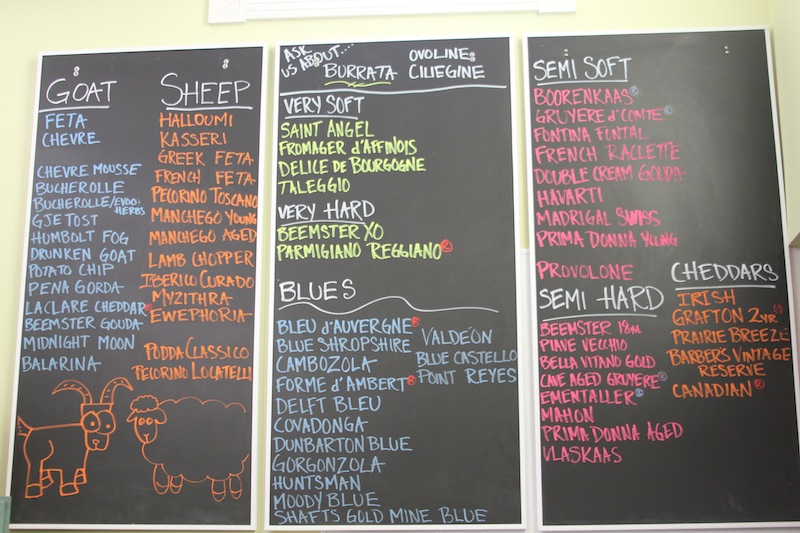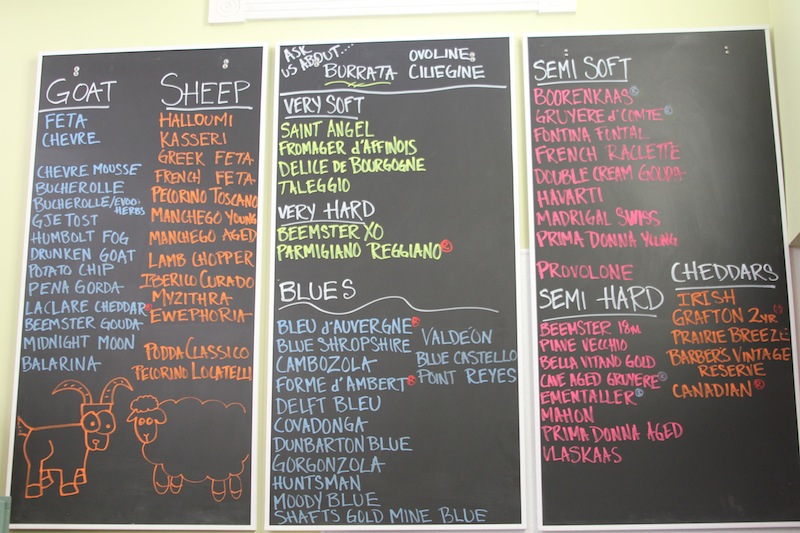 During our weekend we stopped by The Cheese Lady that recently opened on Front Street and offers cheese samplings from around the world to all visitors. The staff is friendly, knowledgable and their love of cheese is very evident. We meet with Tina, the owner of the establishment, and her effervescent personality makes us feel like friends. She happily takes us on a cheese tasting tour starting with mild cows milk cheeses, moving into goat and sheep cheese, then to the strong blue cheeses and finishing with the Stiltons.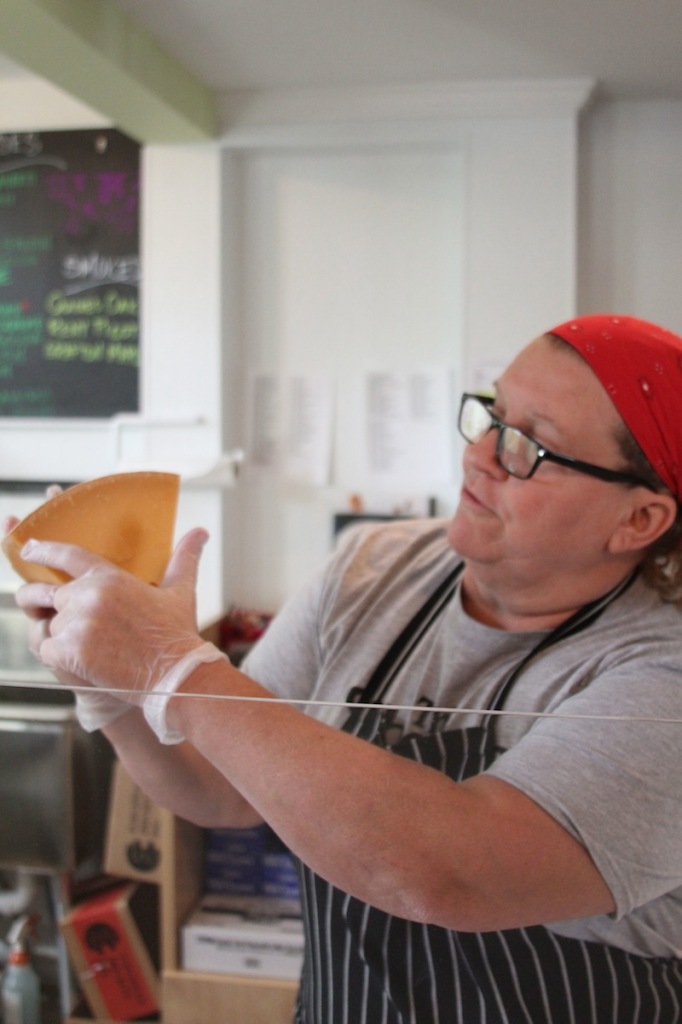 Tina is explaining that the cheese being darker on the edges is a good thing. I dont remember which cheese this was, but I remember it being really good.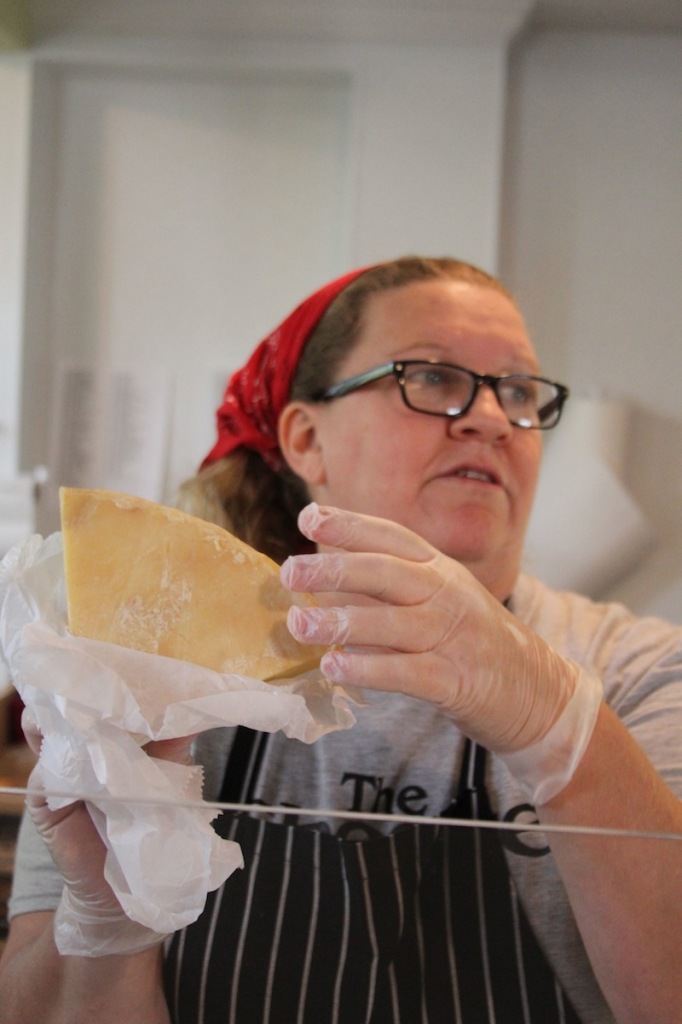 Before each tasting each cheese Tina would tell us what type of cheese it was, where it was from, any special stories about the farm(ers) and it's taste profile. Then, the very best part, Tina would provide each of us with taste sized bites.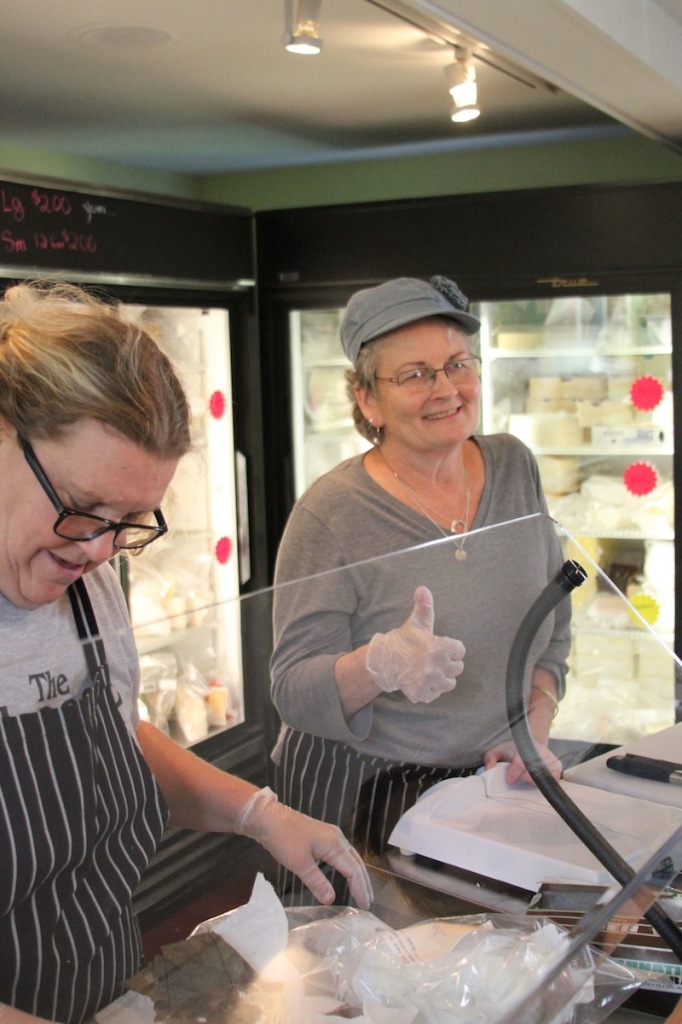 It was just our luck that the original Cheese Lady was at the Traverse City store when we visited so we were well educated by both ladies.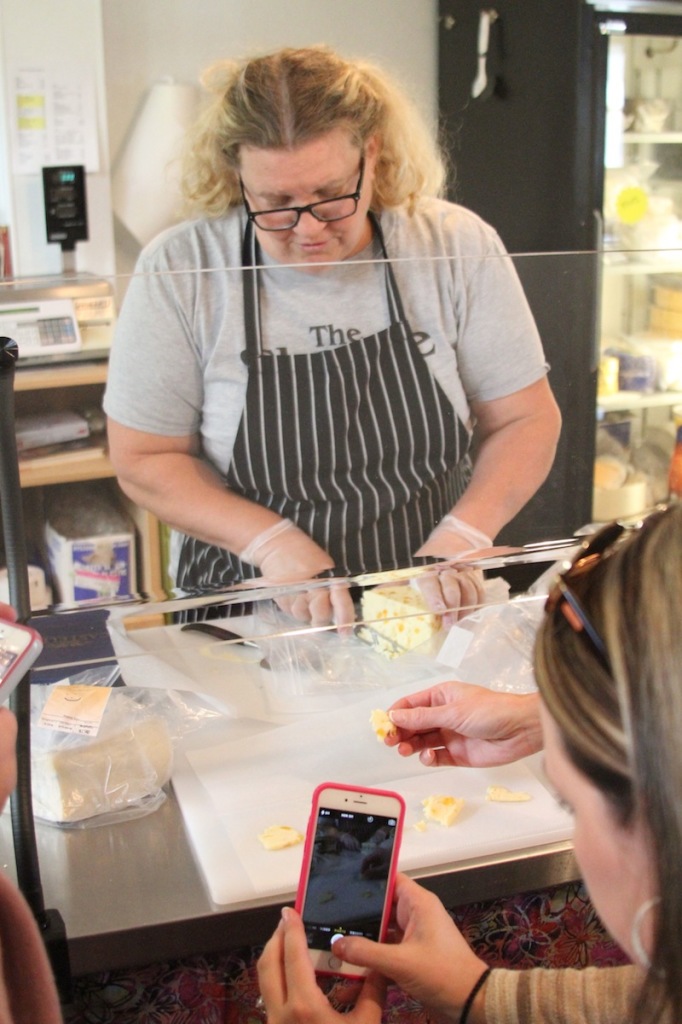 Saving my favorite for last Tina pulled out the Stilton cheeses. We tried Mango Ginger stilton, Lemon Stilton and Blueberry Stilton. The lemon and blueberry are tied for my all time favorite Stilton flavors.
Other cheese we tried that I enjoyed included:
Boerenkaas: A raw cow's milk gouda from the country of  Holland.
Prima Donna: A gouda-style cow's milk cheese from the country of Holland. Aged for 3 months
Potato Chip Goat Gouda: A Dutch goat's milk gouda with crisp potatoes added. It makes the list for it's originality.
Beemster: A cow's milk gouda from the country of Holland. Aged for at least 26 months.
Bucherolle: From France, a goat's milk cheese is soft-ripened like a brie.
Bella Vitano Gold with Espresso: A blend of hard and soft cheeses patterned after a traditional Northern Italian farmstead cheese. Made in Wisconsin, covered in Espresso powder.
Ewephoria (Tina's favorite): A sheep's milk cheese made on a small family-owned farm in the Netherlands.
After an hour we were sated and learned that we all wanted a Cheese Lady shop in our towns. When you go be sure to try the Ewephoria and the Blueberry Stilton. Two of my absolute favorites.
Learn more about The Cheese Lady: