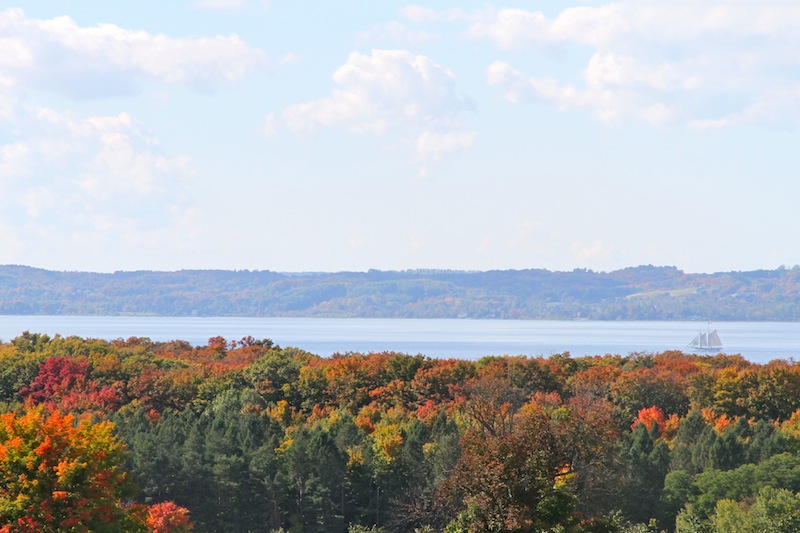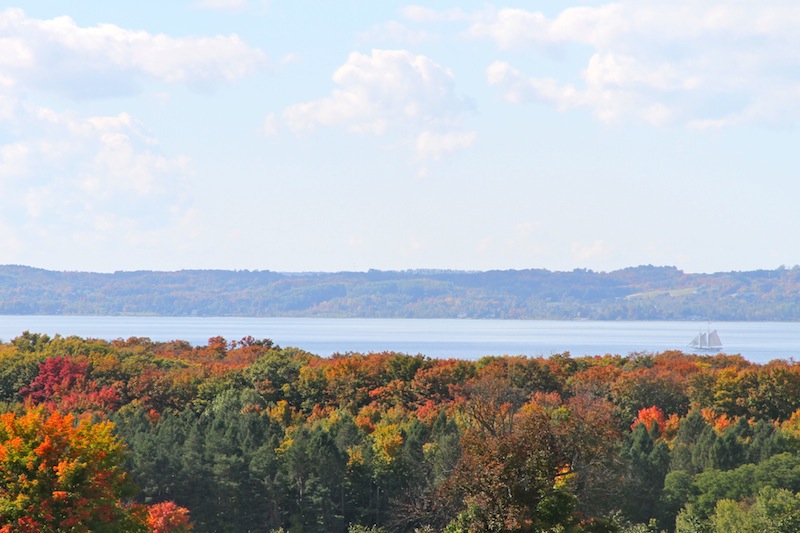 Standing at a scenic overlook I look across an explosion of fall colors that meld into the sun dappled blue waters of Grand Traverse Bay. Taking a deep breath I slowly let it out and release all the tension with it. Looking around I think this view must be pretty close to what heaven looks like. No matter how many times I visit Old Mission Peninsula I'm always in awe of her beauty and I thank my lucky stars above that I live so close.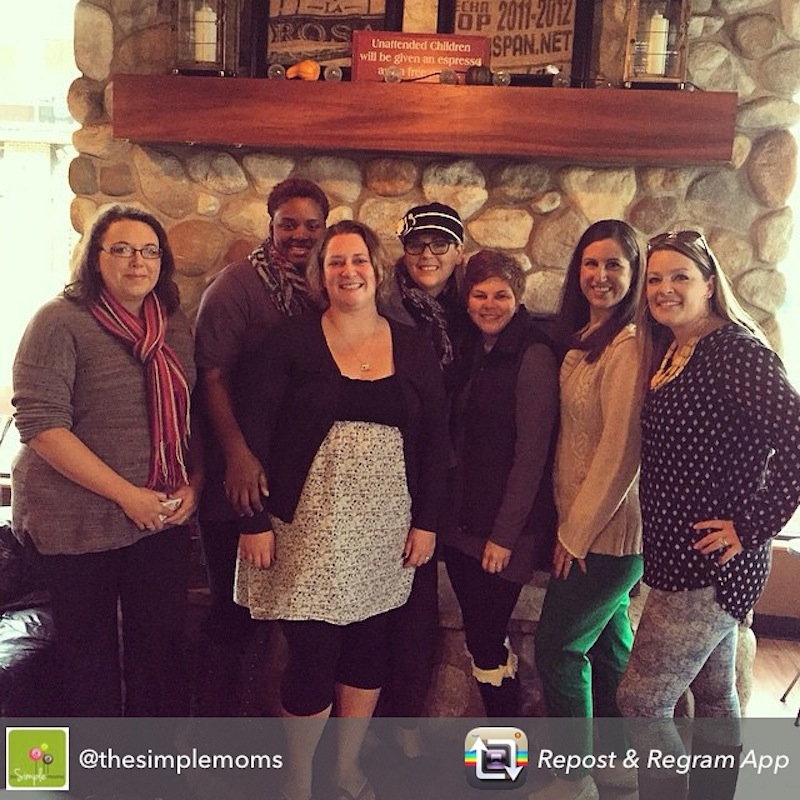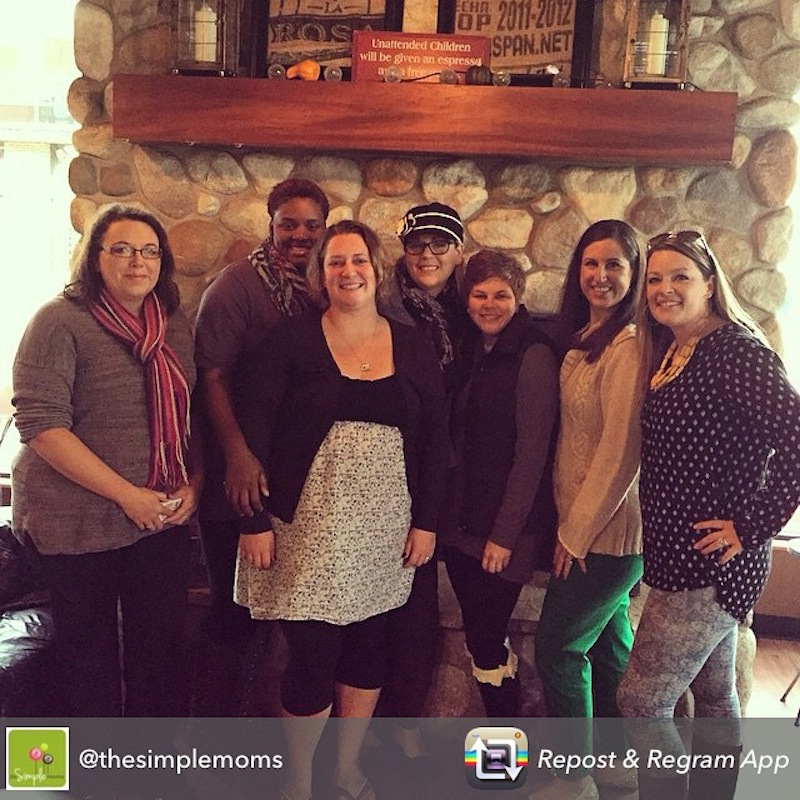 Spending the day on Old Mission with 6 great blogging friends makes this just about a perfect day. We have gathered from around the state to explore the Old Mission Peninsula and a few places in Traverse City & Suttons Bay. Some of us have met before, others only have met online, but by the end of the weekend we are all fast frienda.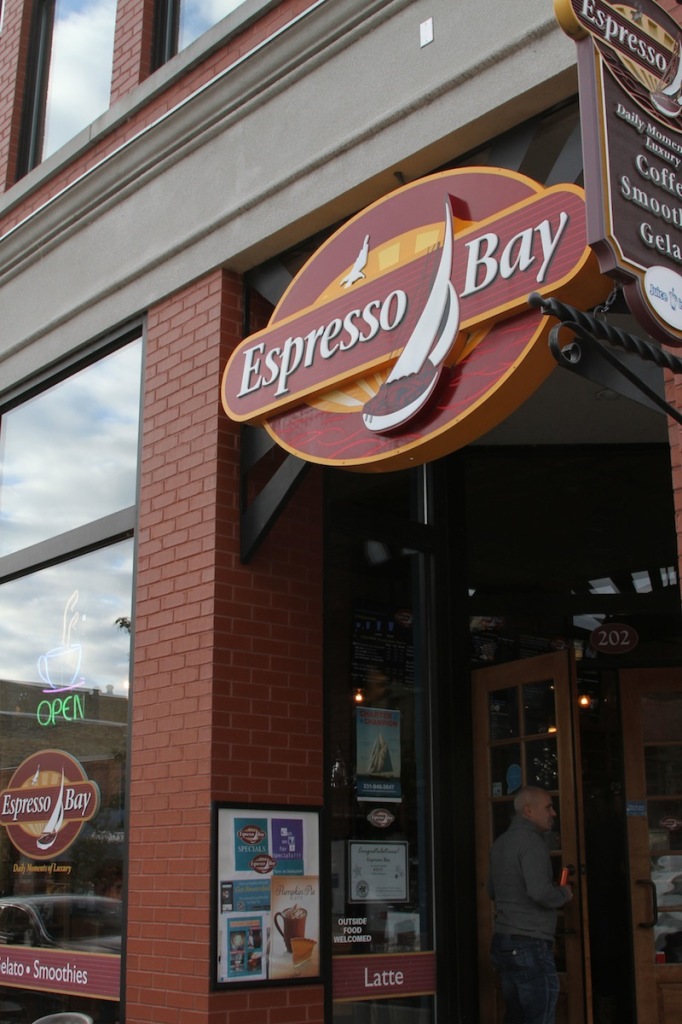 We started our day at Espresso Bay Coffee in downtown Traverse City where owner Dan Guy explained the coffee roasting process, talked about his favorite coffees and shared how he got start in the coffee business (a fun story if you ever have the chance to ask him).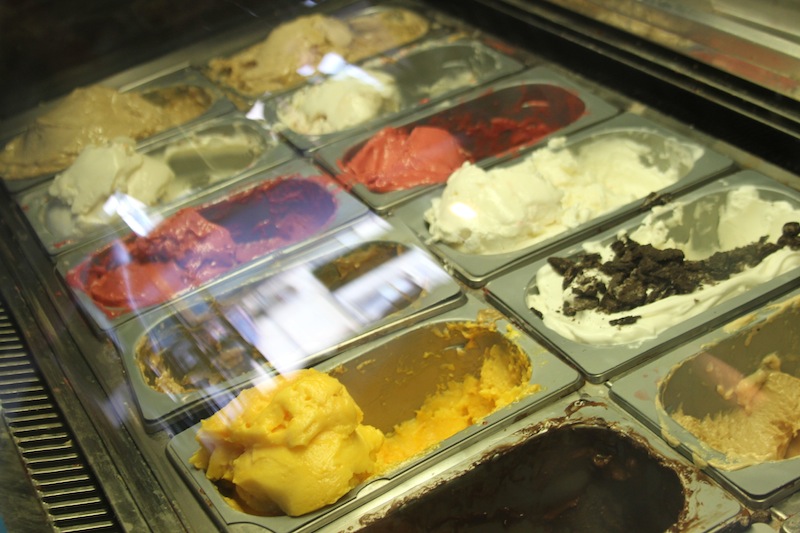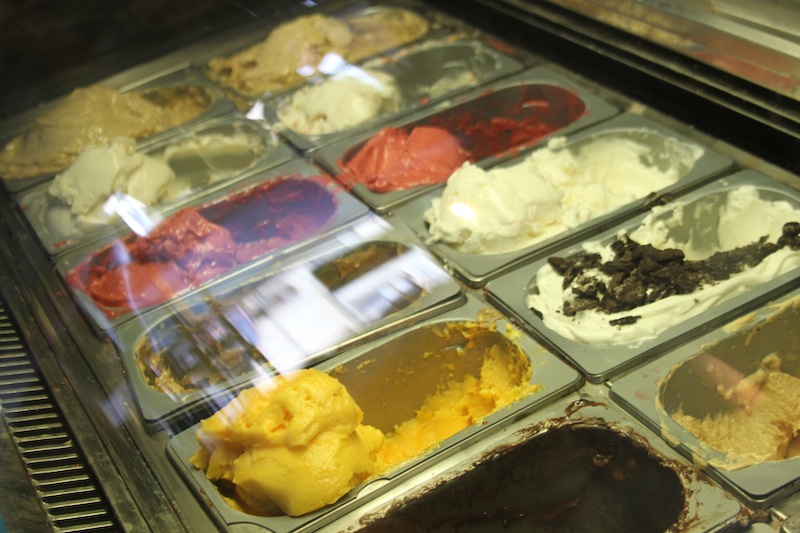 In addition to selling coffee Espresso Bay also offers a variety of gelatos that our made in house by Dan's mom. We enjoy a gelato tasting (vanilla is the clear winner in my opinion) and then move on to my favorite part, coffee!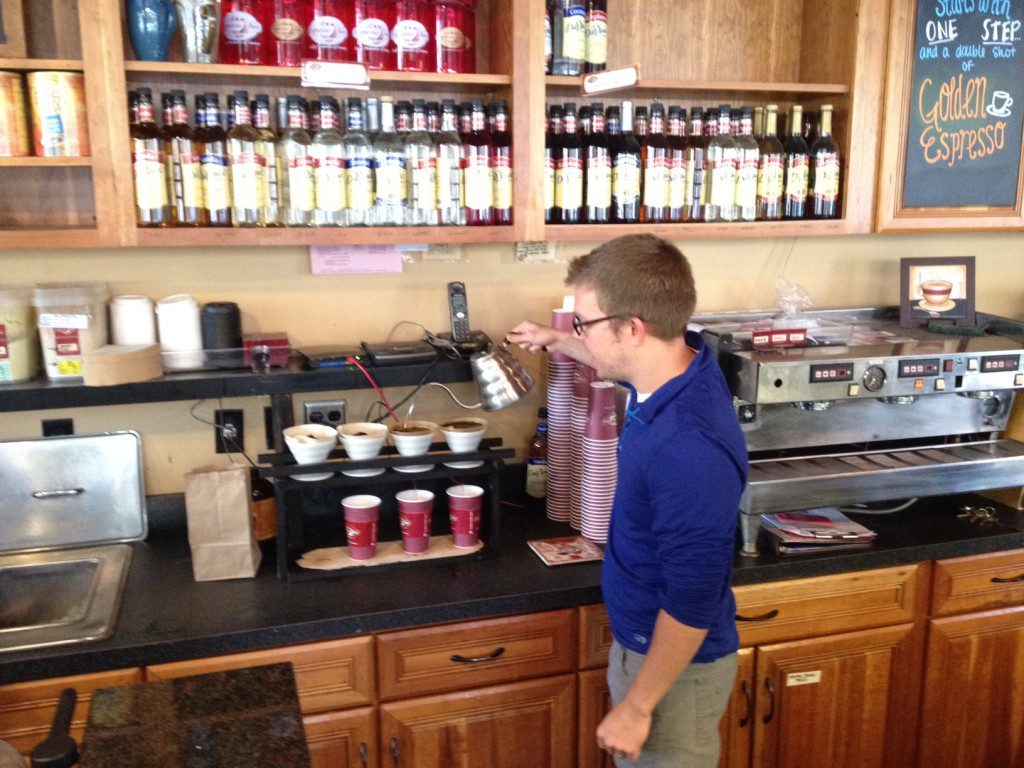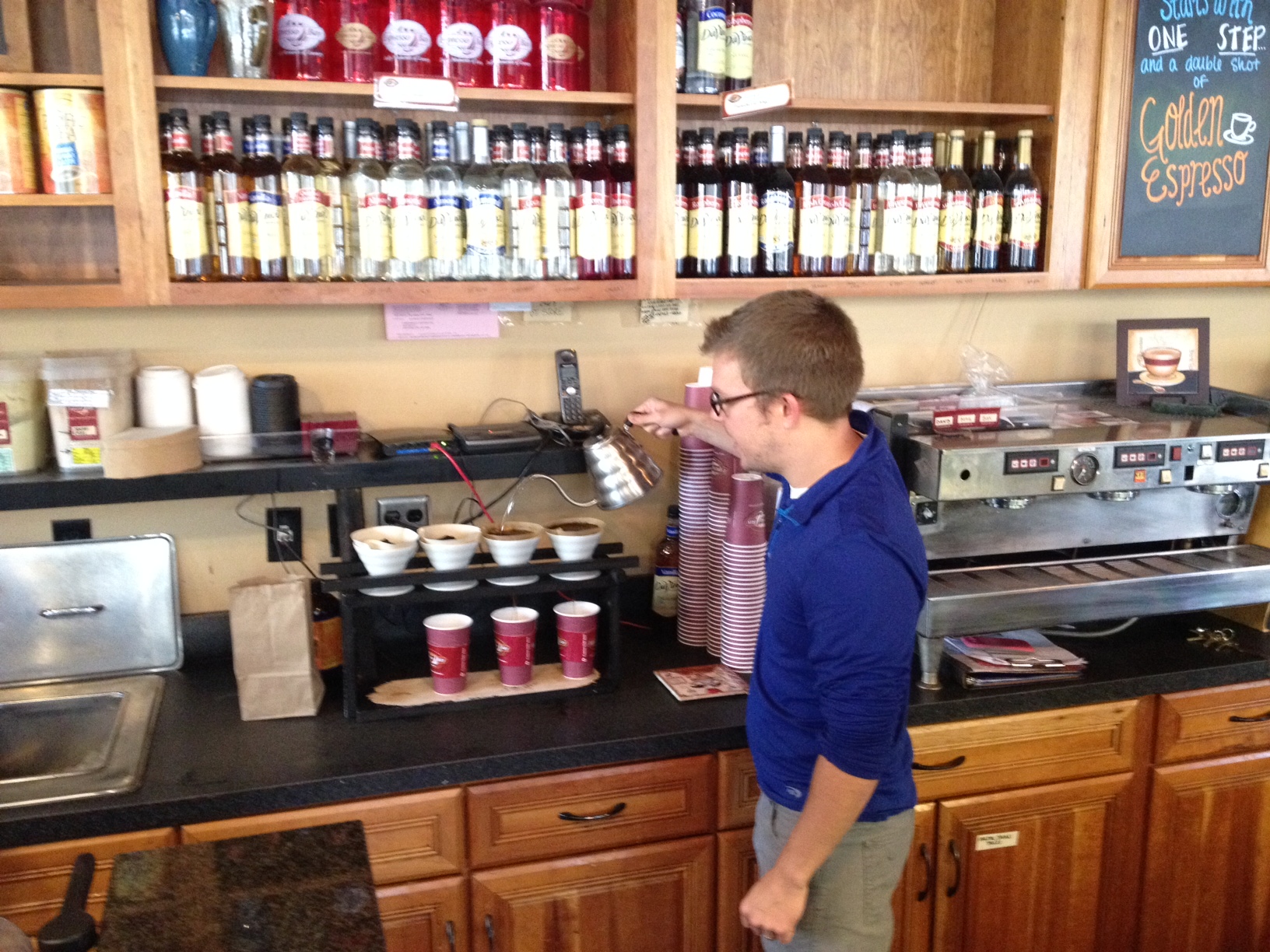 I order a large cup of the Sailing Blend which is brewed via the pour over method. I heard the pumpkin lattes are quite good as well, but I'm very content with my coffee mixed with a bit of cream. By the way, did you know that the lighter the roast of coffee the more caffeine it has? That completely explains my addiction to light roast coffees.
After fueling up on gelato and caffeine we head out on Old Mission Peninsula. The 20-mile long peninsula divides Grand Traverse Bay into an East Bay and a West Bay and is an agricultural mecca in the area.
Planted with acres and acres of produce, mostly grapevines and cherry trees, Old Mission offers visitors the opportunity to visit small roadside produce stands, wineries, and scenic overlooks for endless views of both bays and the surrounding area.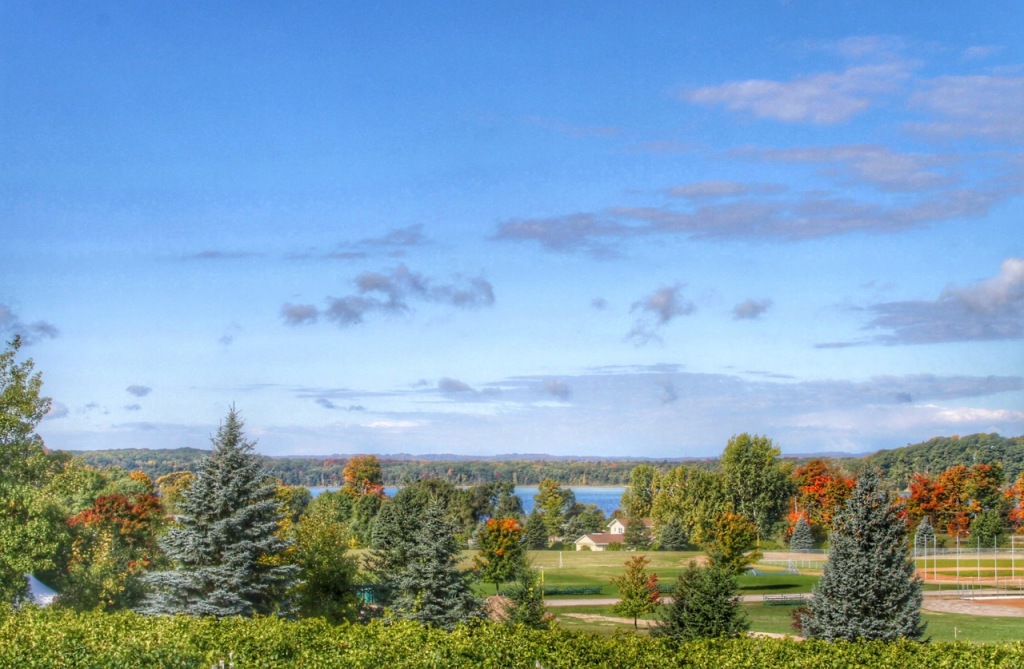 Driving past farmlands and scenic views we make our way to Bowers Harbor Vineyards for a tour, wine tasting and cheese board pairing. Our adorable host, Kate, welcomes us to the vineyard and immediately offers us a glass of  Pinot Grigio, their #1 selling wine and Michigan's #1 selling Pinot Grigio.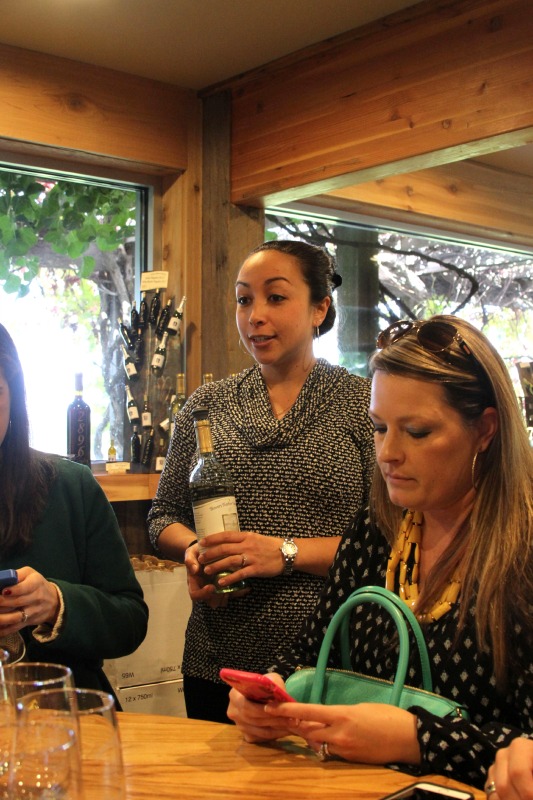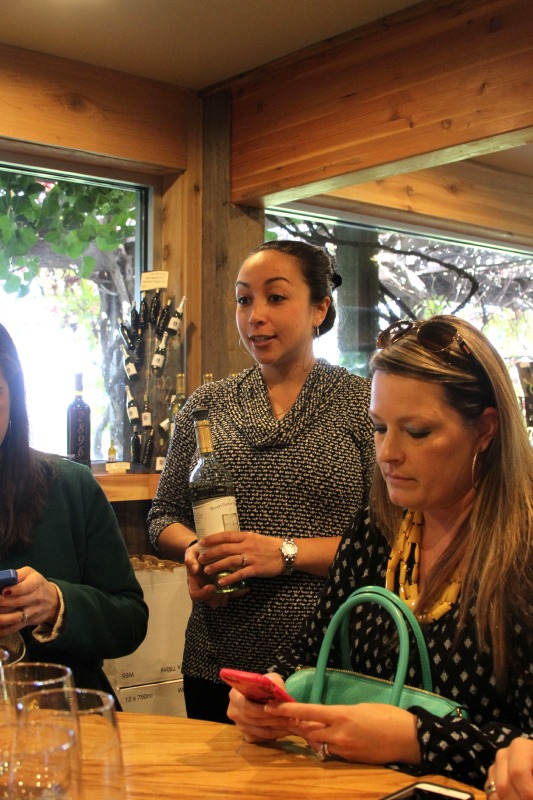 After we all have glasses in hand we move out to the vineyard where Kate shares about the vineyards start. Opened in 1991, Bowers Harbor was the 2nd tasting room to open on Old Mission Peninsula. It is owned by a mom & son which, in my opinion, makes it that much more special. The current tasting room used to be a horse barn back in the day and the winery has done a great job of repurposing it.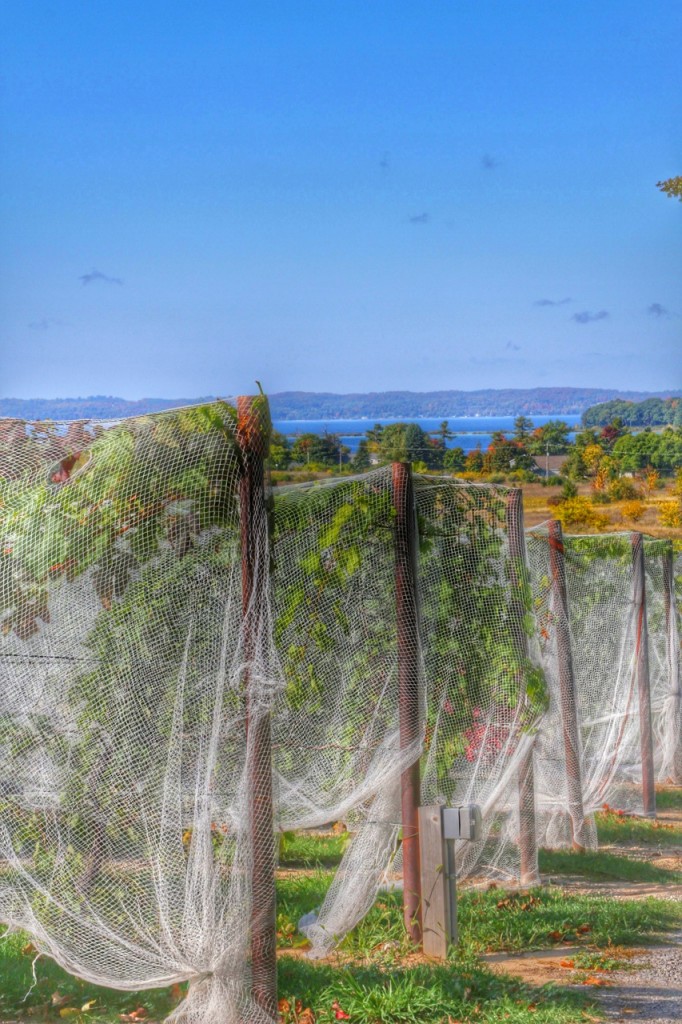 Bowers Harbor is always thinking of their customers and labels the wines so you know if it should be aged or enjoyed right away. Black wine labels are used to indicate that the wine should be aged and wine with white labels are meant to be enjoyed immediately. The motto at Bowers Harbor is to taste, learn, enjoy. That is a motto I fully appreciate.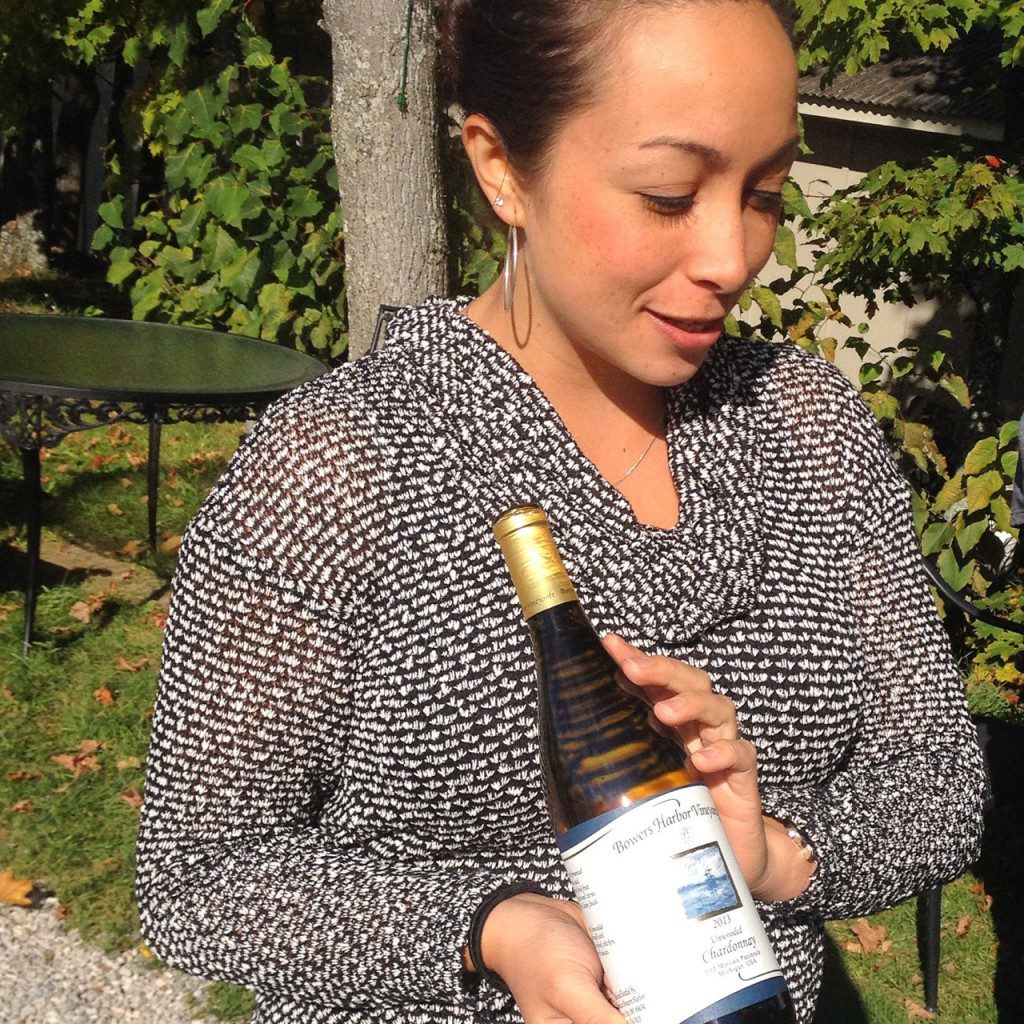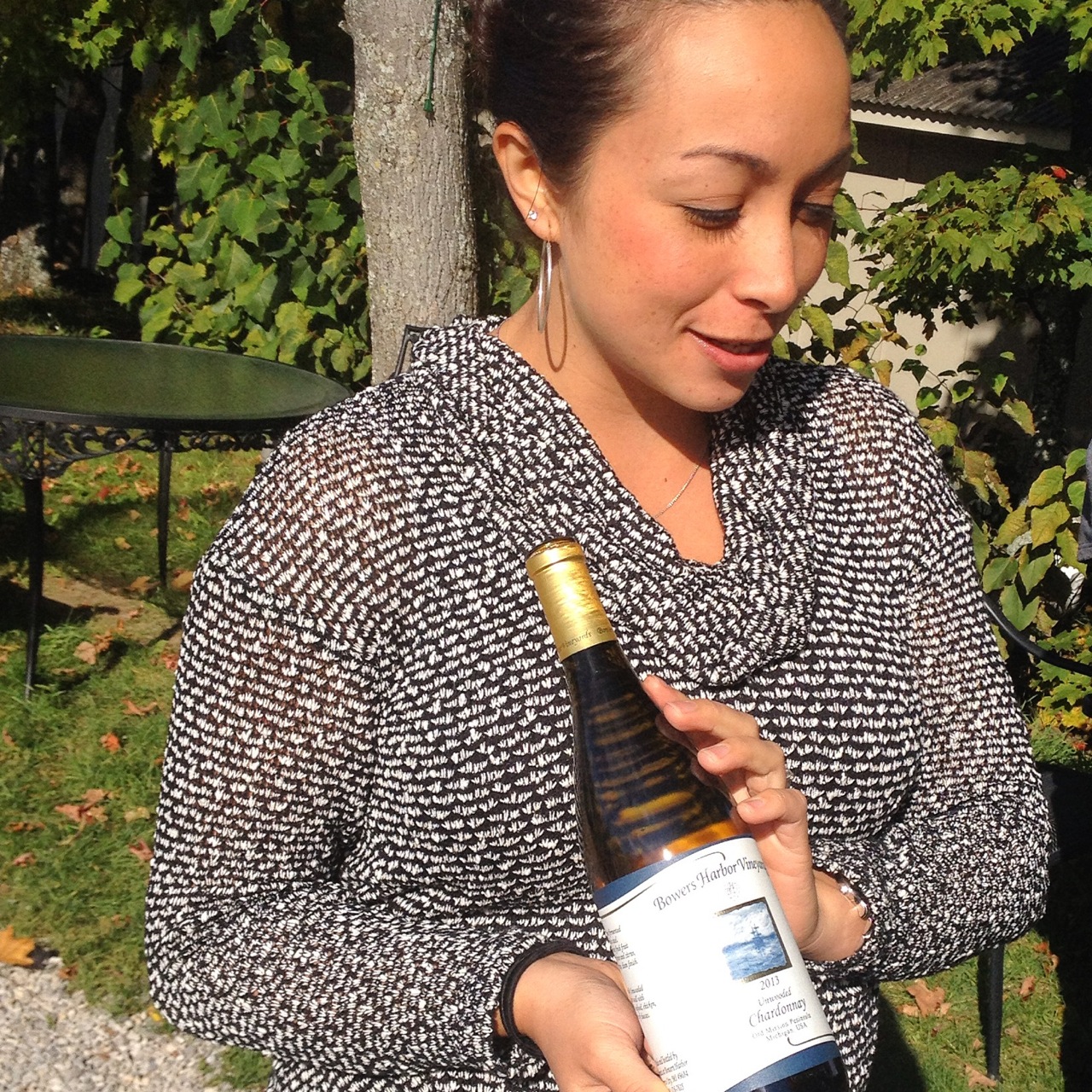 We try a sampling of about 5 wines moving from the Pinot Grigio to the reds. I stop after my 2nd tasting since I'm driving, but everyone compliments the winemakers for a job well done on all the wines.
Next stop is lunch at the Boathouse. A local favorite that has made its mark on the farm to fork scene. Located on the shores of the Grand Traverse Bay there really isn't a bad seat in the house. Large windows look out over the bay giving guests a great view. Lunch reenergizes us and we are off to walk off our wine and lunch with a tour of the historic Dougherty House.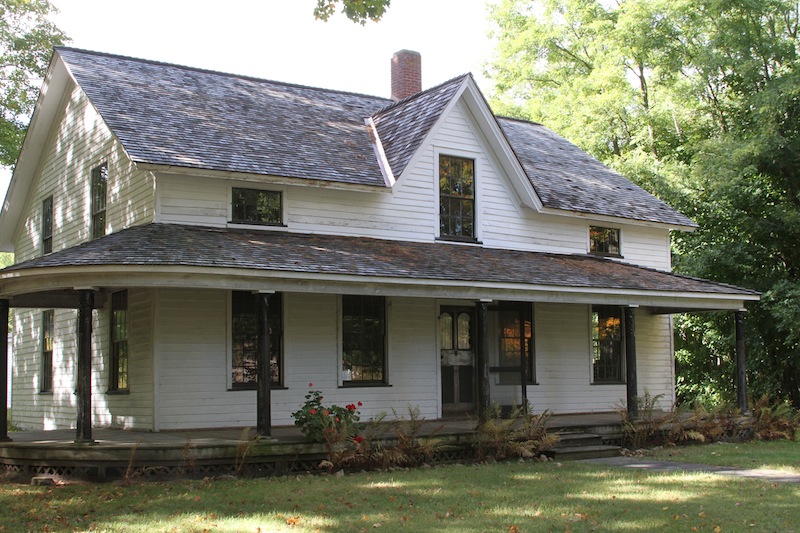 The Dougherty House is the first house that was built between Mackinac Island and Muskegon in 1842. Supplies were brought by boat to the peninsula where the preacher, Mr. Dougherty, built the 2-story home. At the time of construction, the front porch of the home would have looked out onto the water. However, 170+ years of progress and change the view from the porch is off the road and a building across the street.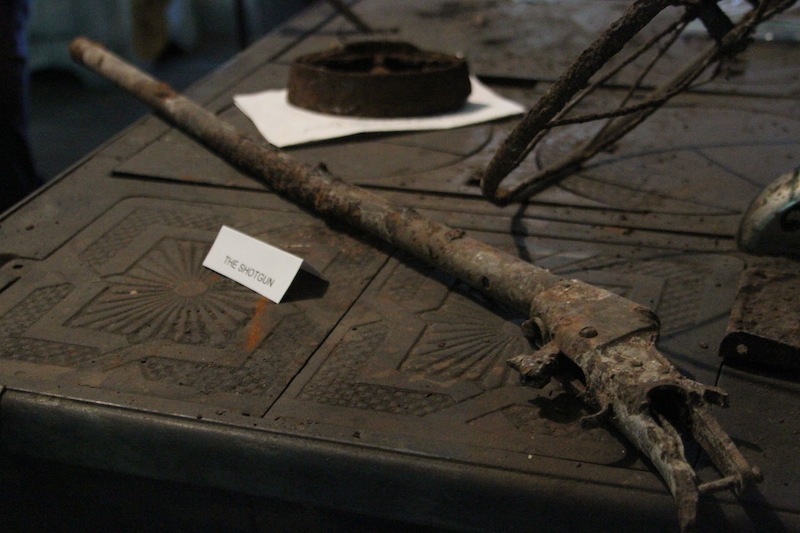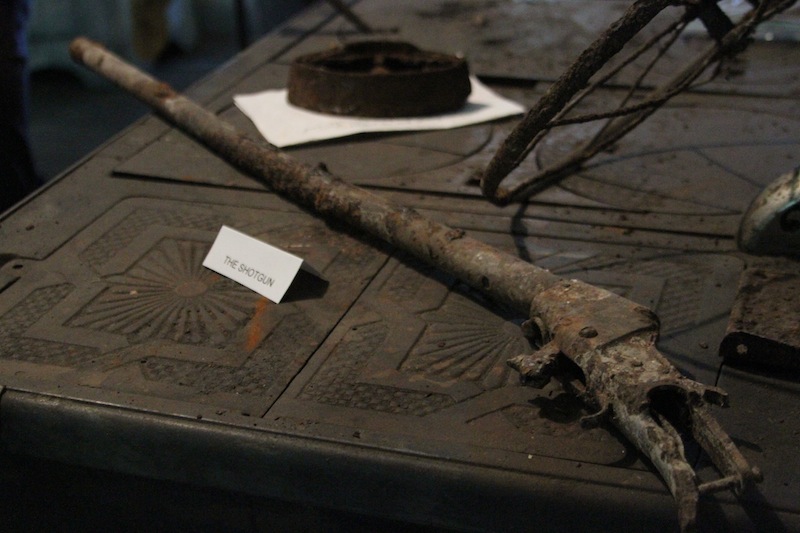 The Dougherty family lived in the house for a short period of time before selling it to the Rushmore family who owned the property for almost 100 years. The house has remained empty since 1960 and has fallen into some disrepair. It is currently undergoing updates to make it into a small museum, but tours are available throughout the year that allows you a glimpse into the house and the relics that have been found. (Beware: The Dougherty House is said to be haunted. Sadly, I didn't have any experiences during my visit).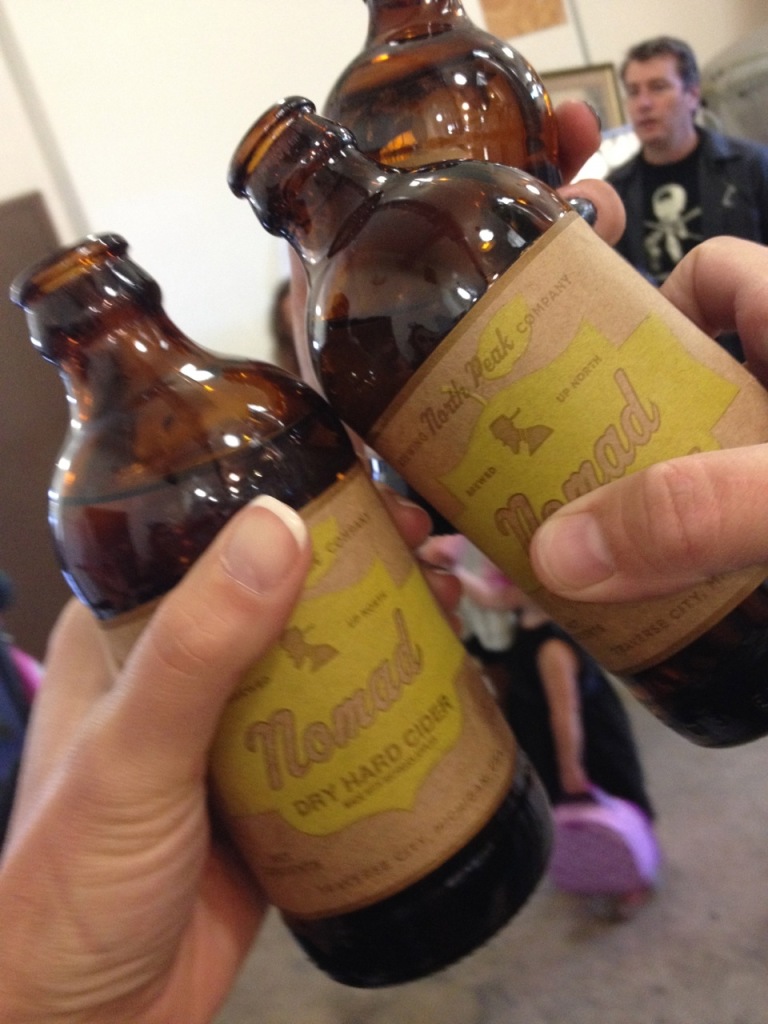 After our historic tour, it's time for another cocktail at Jolly Pumpkin Distillery and Brewery where we meet master brewer Mike. Mike greets us with a bottle of hard cider that has been made with a variety of ten different Michigan apples, many from Old Mission Peninsula. Drink in hand Mike takes us around the distillery and shares how Jolly Pumpkin brews their beer, distills their spirits (which we taste test, of course) and how they make the hard cider.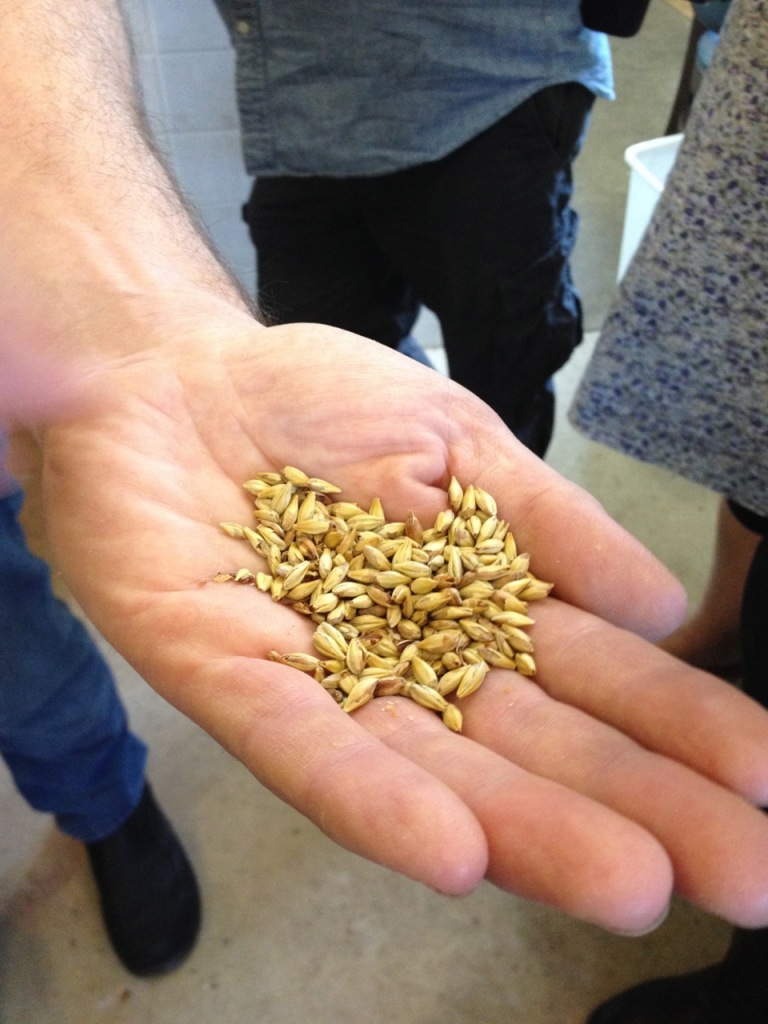 The tour ends with Mike handing us each a 6 pack of hard cider to enjoy at home. Time is limited, but we do take a quick peek inside the tasting room and restaurant. It's warmly decorated and packed with people enjoying a beer and a meal. I make a note to plan a visit for a slower time.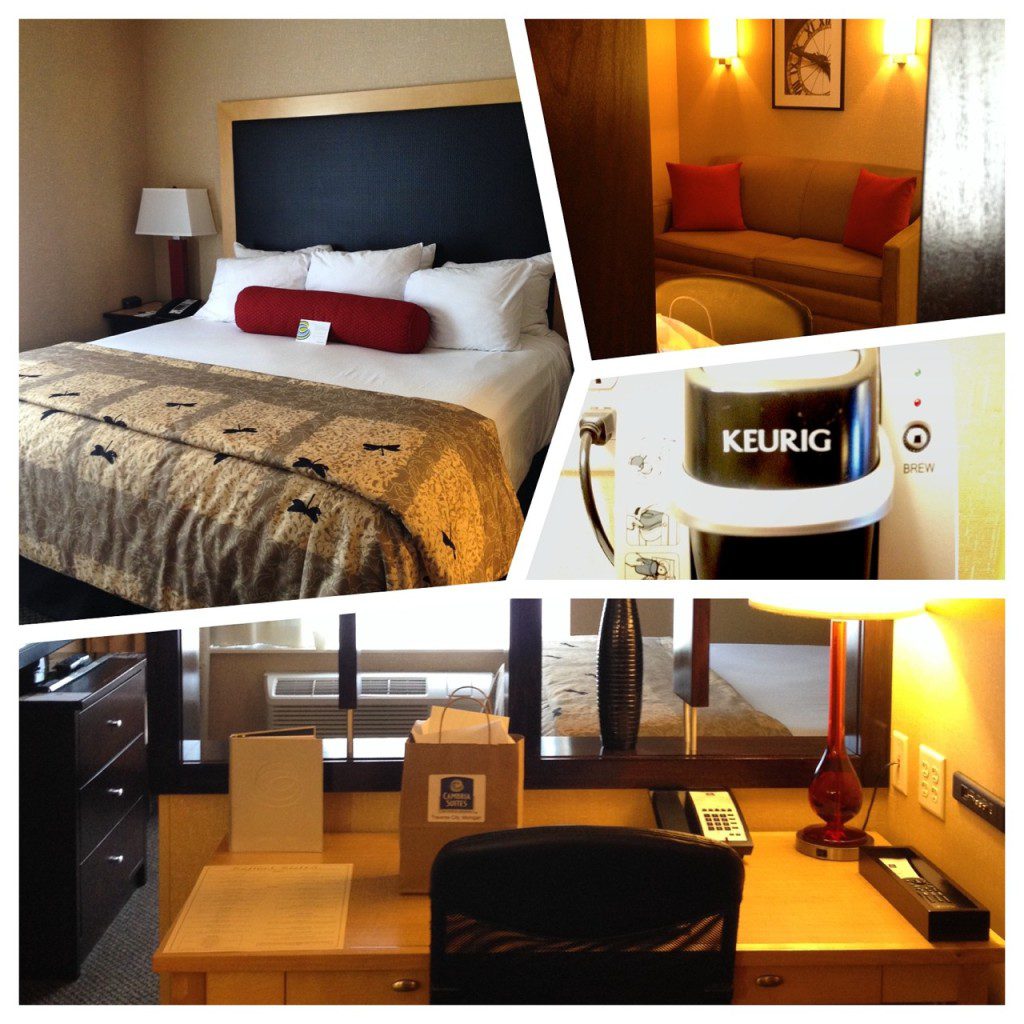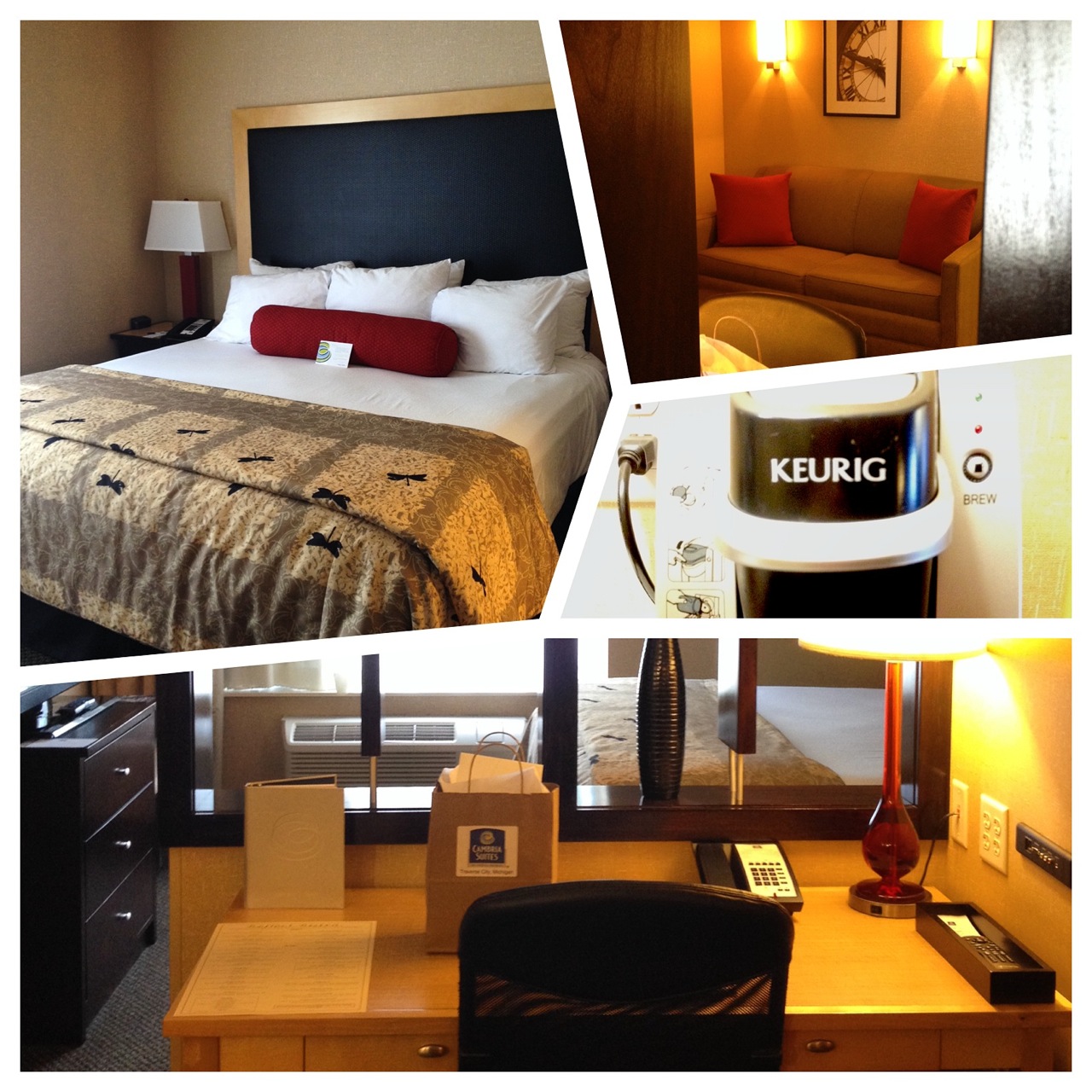 After our travels around Old Mission, we make our way back to the Cambria Suites hotel for a short break and refresh before we head out to dinner. It's been a fun filled day and I'm glad I spent it with so many wonderful bloggers.
Disclaimer: My experience were provided by the individual businesses highlighted above. All thoughts and opinions are my own.