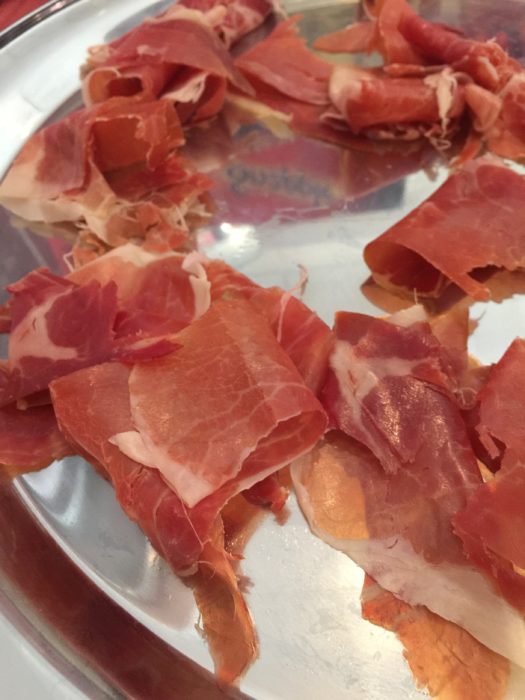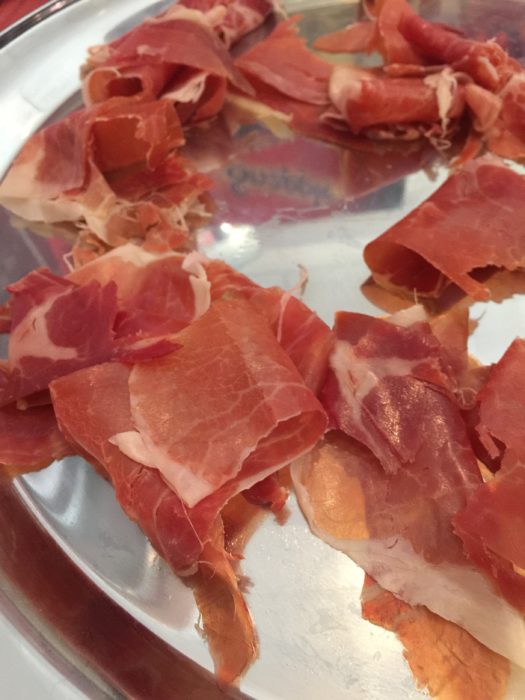 One of the best things about travel is all the delicious foods I find along the way. A recent trip to Johnston County, NC was no exception. Everything from brew pubs to steak houses was enjoyed and offered quite the North Carolina culinary adventure.

Morning Glory Inn
When you stay at The Morning Glory Inn in Clayton, NC you'll be treated to a delicious and wonderful breakfast each morning. Freshly baked breads, fresh cut fruit, and a pretty plated main breakfast entree. You'll also find a wonderful choice of fresh juice, coffee and teas. This delightful bed and breakfast is the perfect place to stay and eat when visiting the area.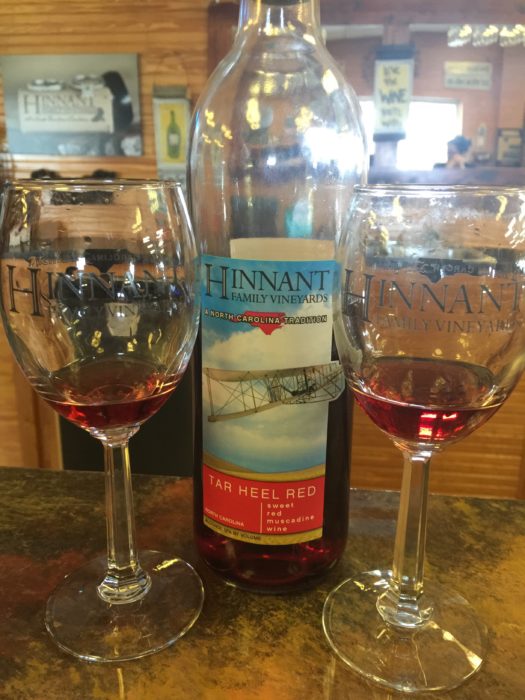 Hinnant Winery
Hinnant Winery is the biggest producer of Muscadine Wine in North Carolina. They have a long history of crafting this wine and, if you love sweet wine, you will enjoy a glass of Muscadine. Be sure to take a tour of the winery and spend some time enjoying the vineyard views.

Johnston County Ham
Johnston Country Hams in Smithfield, NC has spent the last 60 years perfecting the art of curing hams. Their dedication to the craft shines through in their world famous hams. Of course, you can always order their hams online, but if you are in the area you should really stop into their storefront. Be sure to peek in the window at the back of the store and see all the hams in the process of curing.

Double Barley
Go for the beer, stay for the food. Double Barley offers a great selection of hand crafted beer that pairs well with the menu items. The pizza with balsamic vinegar was my favorite of all that we tried, but, honestly, there wasn't a bad slice in the house. I liked the lighter beers. I really enjoyed the taste of the Revelation Pale Ale and the name and story behind FFF Holiday Ale.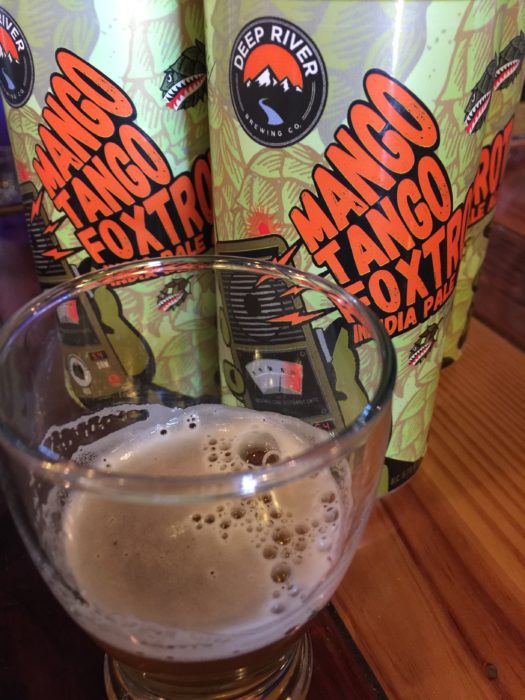 Deep River
Located in downtown Clayton you'll find Deep River Brewery, Johnston County's first legal brewery. Opened in the Spring of 2013 and going strong ever since Deep River should be on your must visit list just to try the Mango Tango FoxTrot. They seriously need to ship this beer to Michigan so I can enjoy it this summer. It's so incredibly good. Deep River doesn't serve food, but you can bring food in and once a week they have food trucks at the brewery.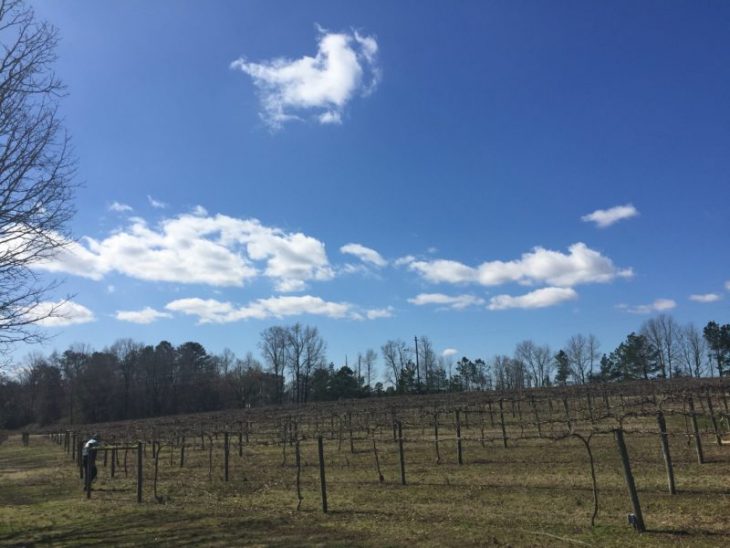 Gregory Winery
Gregory Winery is so much more than just wine. You'll find some of the most welcoming and personable owners and employees as well as some North Carolina moonshine. If you are hungry during your visit you're in luck because Gregory Winery is also home to Lane's Seafood & Steak House. Gregory Winery creates their line of wines from Muscadine grapes and offers both white and red varieties. They also offer wine slushies to enjoy during your visit<<—highly recommend on a hot summer day.

Simple Twist
Looking for a great place to have lunch? Look no further than Simple Twist Cafe. They honestly have so many great menu items that you should take some friends and plan on sharing so you can each try a bit of everything. I really liked the Fried Green Tomatoes, Twisted Guac and Short Ribs.
Traveling around the state? Here is where to eat in Onslow County, NC
Learn more about a North Carolina Culinary Adventure and touring Johnston County here.
Note: I'd like to thank Johnston County for hosting my visit.