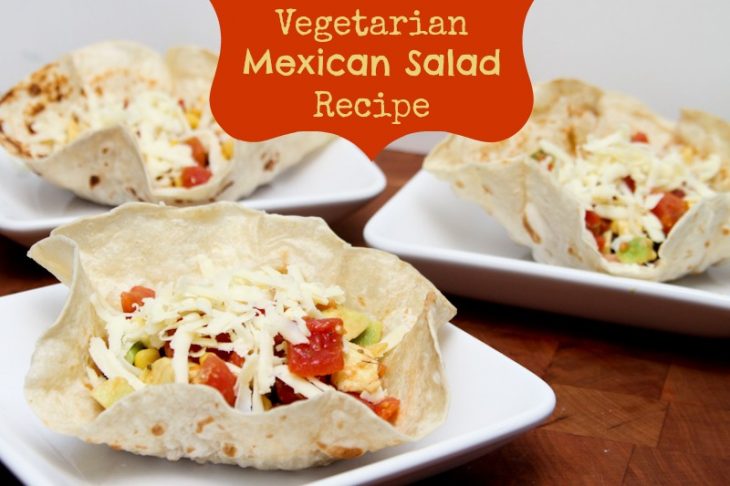 The quest for vegetarian meals that Em will like continues. I think I've found a winner with this vegetarian mexican salad bowl recipe. The best part? This is a no-cook, no-bake recipe so when it's hot and muggy outside you don't have to bother with turning on the stove or the oven. These Mexican Salad Bowls are completely customizable to meet each persons taste.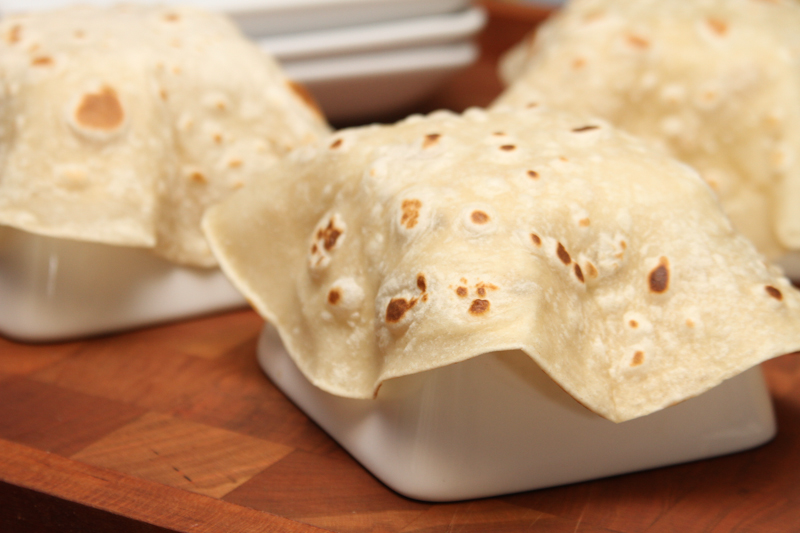 To make the tortilla bowl find a microwave safe bowl and turn it upside down. Place a 12″ tortilla shell over it and place in the microwave for 2-3 minutes. Remove from microwave and let it cool completely. The shell should hold the bowl shape and be slightly crispy. If it doesn't hold the shape microwave for another 1 minute.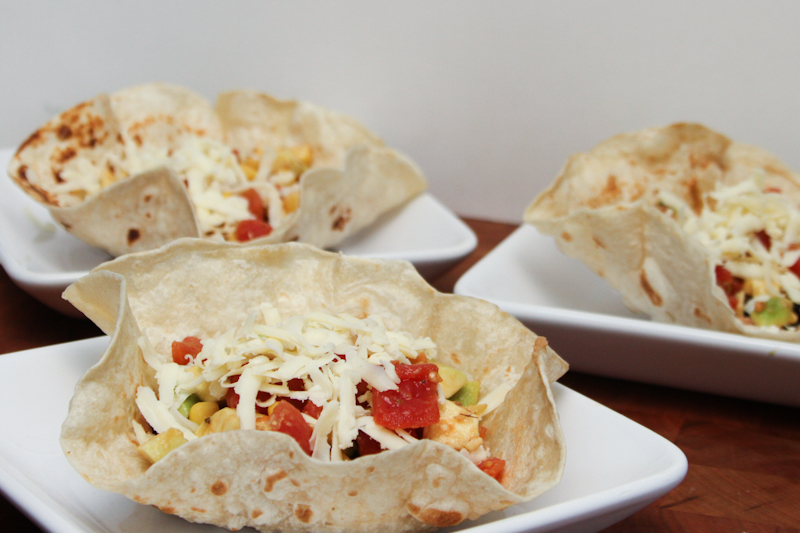 The next part requires opening some cans and mixing together a few ingredients. I tossed together some diced Red Gold tomatoes, some canned corn, and a diced avocado in a medium sized bowl.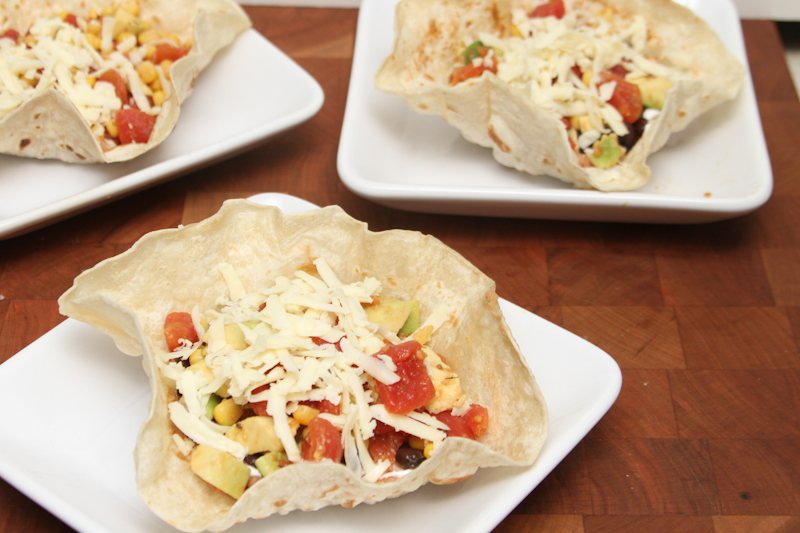 Last step, layer up the Mexcian Salad Bowl. Spread some refried beans on the bottom, add a layer of sour cream, top with black beans, spoon on some of the tomato mixture and then finish with cheese. That's it! Eat with a fork or with tortilla chips.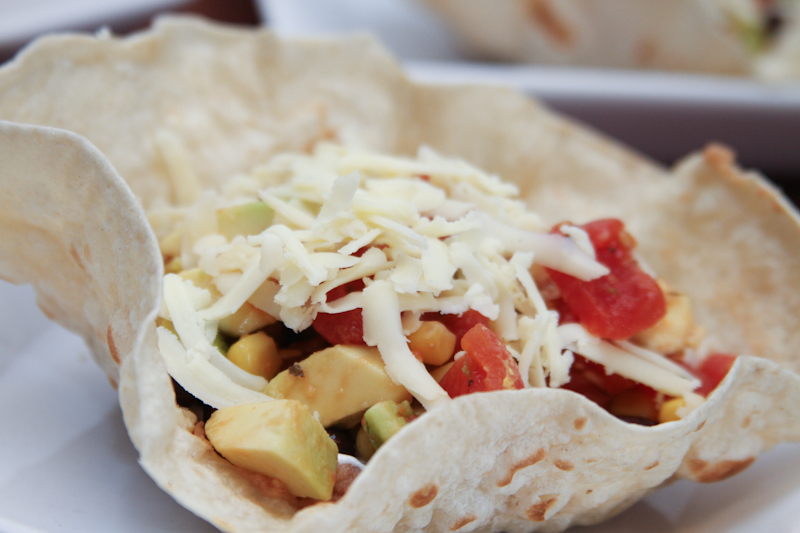 I made Em's bowl without the beans so she basically had salsa and cheese in her bowl. Everyone was happy.

Vegetarian Mexican Salad Bowl Recipe
Prep time:
Cook time:
Total time:
Ingredients
4-12" tortilla shells
½ cup refried beans
½ cup sour cream
1 cup black beans
½ cup corn
1 can Red Gold diced tomatoes
1 avocado, peeled, pitted, and diced
4-8 ounces shredded cheese
Instructions
Invert a small to medium sized bowl and place a tortilla shell over it. Place it in the microwave for 2-3 minutes. Remove and let cool completely. The shell should hold its shape and be slightly crisp. If it isn't cook for another 1-2 minutes.
In a medium sized bowl combine corn, tomatoes, and avocado. Toss together.
Assemble the Mexican Salad Bowls. Refried beans, sour cream, black beans, tomato mixture, cheese.
Eat with a fork or serve with tortilla chips.
Enjoy!

YOU ARE ALSO GOING TO LOVE
Studies have shown that if you loved this post you'll enjoy these posts as well.