Just Short of Crazy is a lifestyle, travel and food blog edited and created by Deb Thompson. Deb is a traveler, foodie, lover of fluffy dogs and sometimes cats, photo taker, baker, pr friendly influencer, brand ambassador, Michigan resident, and much, much more. In addition to posts by Deb you'll find posts from moms and travelers in the know.Together they provide quality content about everything from travel to motherhood and, most importantly, how they stay just short of crazy.
MORE ABOUT DEB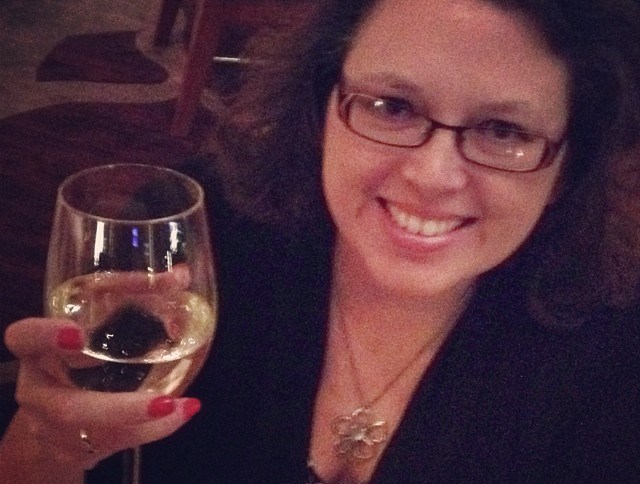 Deb Thompson is a professional travel and lifestyle blogger that calls northern Michigan home. Over a year ago she decided to pursue the things she loves and quit being a cog in a corporate wheel. To date, it has been one of her best decisions and she hasn't looked back.
When she's not on a road trip, you'll find her at home cooking, creating and enjoying the things she loves; social media, wine, reading, and photography. She has been married for 20+ years and has two children. There is also 1 adorable and very spoiled dog living in the almost crazy house.
One thing is certain, life keeps her on her toes and she knows that change is inevitable. Pour a cup of coffee, pull up a chair, and stay for a while.
SCROLL PAST THE TRAVEL BUCKET LIST TO READ ABOUT NANCY & DENISE
Deb's love of travel requires a bucket list to help her focus on her goal of seeing the entire world. If you are a media or PR company that represents one of these areas please contact her about working together to bring awareness to your destination.
TRAVEL BUCKET LIST
1. Tuscany, Italy walking tour including lots of wine and cooking classes. In addition to Tuscany I'd love to see Rome, the Amalfi Coast and Portofino. Yeah, pretty much the entire country.
2. Hike Manchu Picchu.
3. Plitvice Lakes, Croatia
4. Caravan through New Zealand
5. Enjoy the beaches of Fiji
6. Ride The Ghan from Darwin to Adelaide, Australia
7. Crete
8. Greece
9. Vancouver, British Columbia
10. Galapagos Islands
11. Polar Bear Tour At Cape Churchill
12. Drive a convertible Ferrari, fast, very, very fast
13. Cannes, France
14. Easter Island
15. Explore castles & learn the lores of Ireland
16. See the Big 5 in Africa
17. Cotswolds, England
18. Foodie tour through France
19. Romania
20. Explore the length of the Oregon Coast
21. Las Vegas done 2012, while I'm there I need to swing by Hoover Dam
22. Storm Chase
23. Hot Air Balloon Ride, done 2012
24. Camp, hike, and look for wildlife in Maine
25. Drink wine in Napa Valley done 2012 thanks to Hilton HHonors.
26. Kauai, Hawaii
28. Visit Missouri's Lake of the Ozarks–done 2013
31. San Antonio, Texas
32. See the Northern Lights
33. Hatteras Island, North Carolina
34. Luxury Spa Getaway–anywhere.
35. Carlsbad Caverns National Park, New Mexico
36. Mississippi River Boat Cruise
37. DuBuque, IA
38. Taste wines throughout the Niagara Wine Region
39. Arches National Park, Utah
40. Sandhill Crane Migration in Nebraska in March
41. Explore Columbia, MO done April 2013
42. See the Buffalo Round Up at Custer State Park, SD.
43. Ghost tour in Gettysburg, PA–done 2013
44. Great Barrier Reef, Australia. This would be a great place to learn to scuba

ABOUT NANCY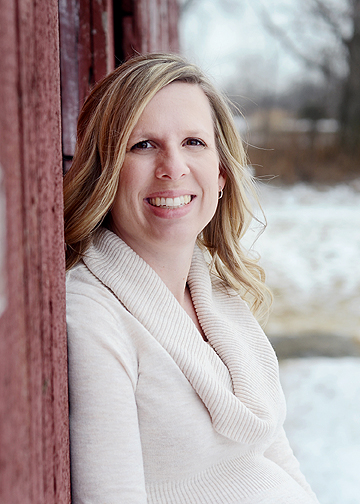 Nancy is a thirty-something wife and stay at home Mom to four little ones. Her kids range in age from newborn-8 years old. Life is busy and chaotic at times but Nancy wouldn't have it any other way. When she's not chasing her kids around she loves to tackle do it yourself and crafty projects of all kinds. She has also had a long standing hobby of photography and loves to take pictures for friends and family.
Dee has spent several years living and working overseas until returning home to Michigan a couple years ago. She loves learning languages and speaks Mandarin Chinese and German. Her joys in life are travel, wine, food, golf and her loyal companion Xing a malti-poo mix that is very spoiled. She is adventurous and loves learning how to use the flavors from around the world in her cooking.