Are you looking for a delicious meatless Monday recipe or a tasty vegetarian recipe for someone in the family with special dietary needs? Em & Dylan made this black been burrito recipe. It can be vegetarian or vegan depending on which type of mayo you decide to use. Because Em is also lactose intolerant we didn't use cheese, but it could definitely be added if you are interested.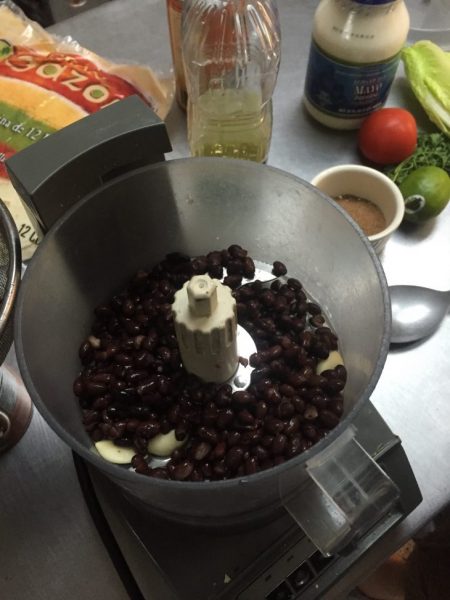 To start, grab a food processor and blend together some garlic, black beans and taco seasoning.  Don't own a food processor? Hop over to Amazon and grab one for as low as $35. Of course, you could spend 100's of dollars, but unless you are going to use it daily I recommend picking up an inexpensive Hamilton Beach food processor.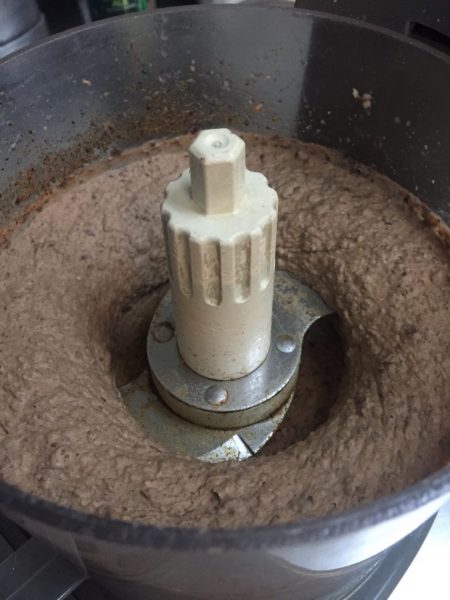 Blend it until smooth. Set aside until you are ready to assemble the black bean burrito.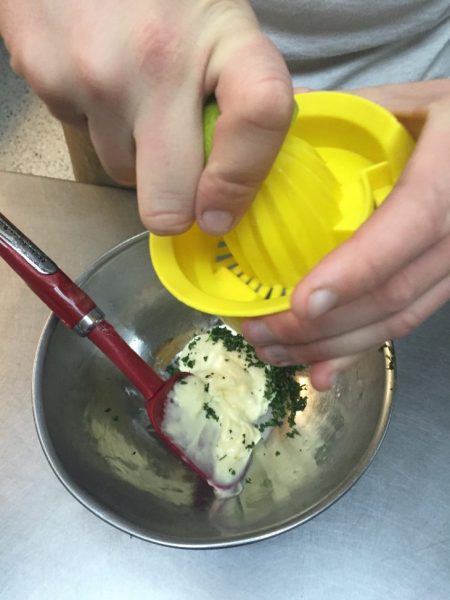 This burrito recipe uses a aioli with fresh squeezed lime which adds a delicious level of flavor to the burrito.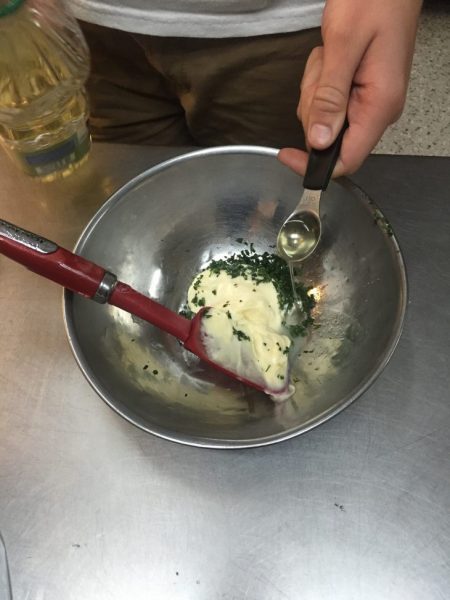 Making aioli is way easier than you might be thinking. In a medium bowl, simply mix together some mayo (or the vegan version), some herb, some lime juice. Done.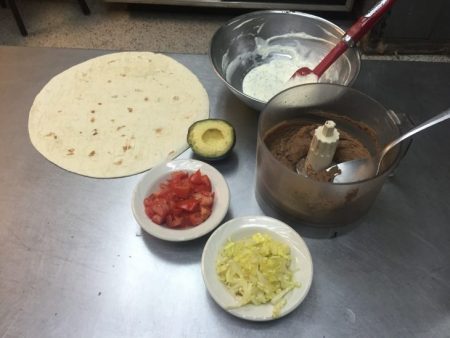 When you have everything ready to go you'll assemble the black bean burrito. Dylan shows how to roll the perfect burrito below.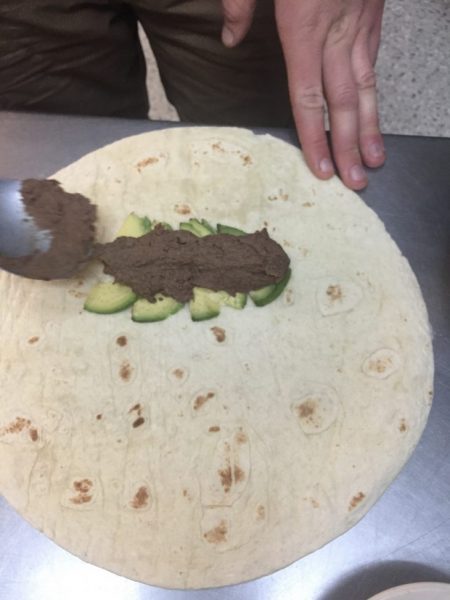 Layer up the goodness towards one end of the burrito shell. Avocado slices, black bean mixture, tomato, lettuce and aioli.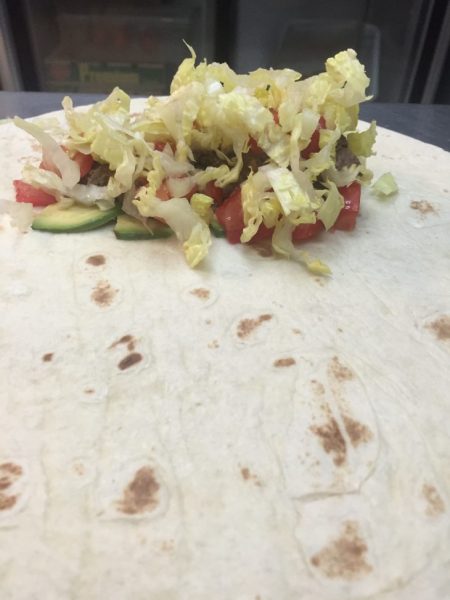 When it's all loaded up, fold in the sides about a 1/3 of the way on each side.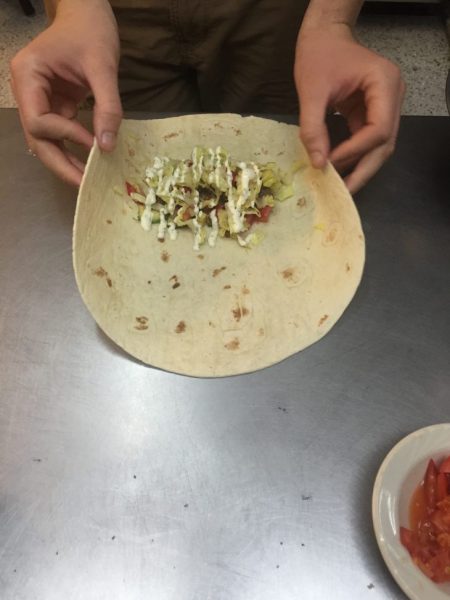 After sides are folded in, tightly roll the burrito up.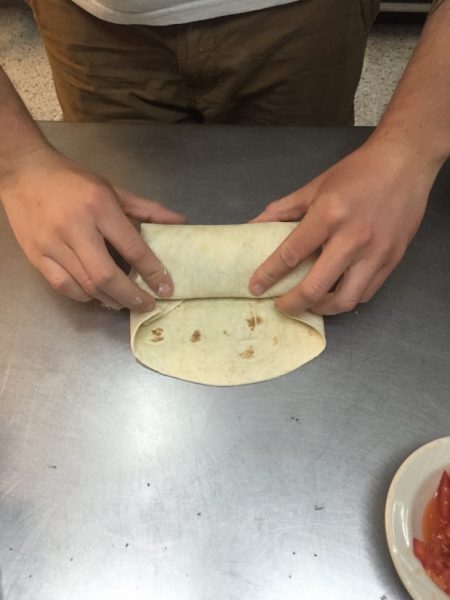 If you want to add a bit more flare to your burrito toss it in a hot pan and toast it on each side.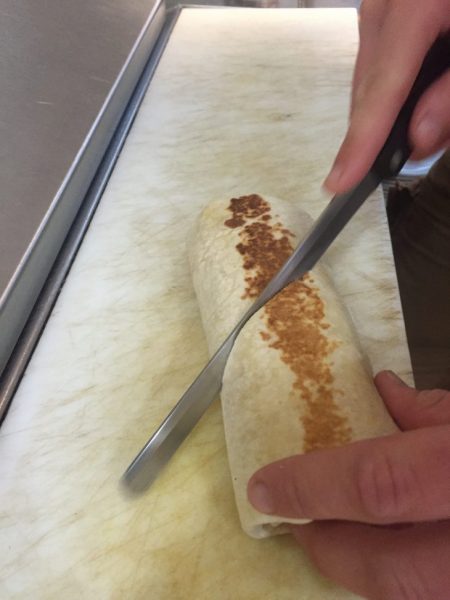 Cut in half and enjoy!
Now, when I have this burrito I eliminate the aioli and add some shredded cheese. That's the great thing about this recipe, you can alter it to fit your taste buds or dietary restrictions.
Perfect Black Bean Burrito Ingredients
30oz Black Beans
⅛-¼ cup + 2 Tsp of Oil (divided)
2 tablespoons taco seasoning
½ cup Vegan Mayo
Juice of 1 Lime
Cilantro to taste (minced)
12 inch Tortilla Shells
Lettuce (shredded)
Tomato (diced)
Avocado
Perfect Black Bean Burrito Directions
Place the black beans, taco seasoning, and ¼ of oil into a processor and blend until smooth adding up to another ¼ of oil if necessary. Once smooth add salt to taste.
To Make the Aioli place the mayo, lime juice, 2 tsp of oil, and cilantro into a small mixing bowl and whisk until everything is incorporated and smooth (you can use a blender for this step if you prefer).
To assemble the wrap start by warming up the tortilla shell and laying it out on your work surface. Lay 3-4 slices of avocado in the center of the wrap.
Top with a couple spoonfuls of the black bean spread and gently flatten. Add a handful of the diced tomatoes and shredded lettuce. Pour a generous amount of the aioli over the top and wrap your burrito as shown in the pictures.
Pin How To Make The Perfect Black Bean Burrito To Pinterest