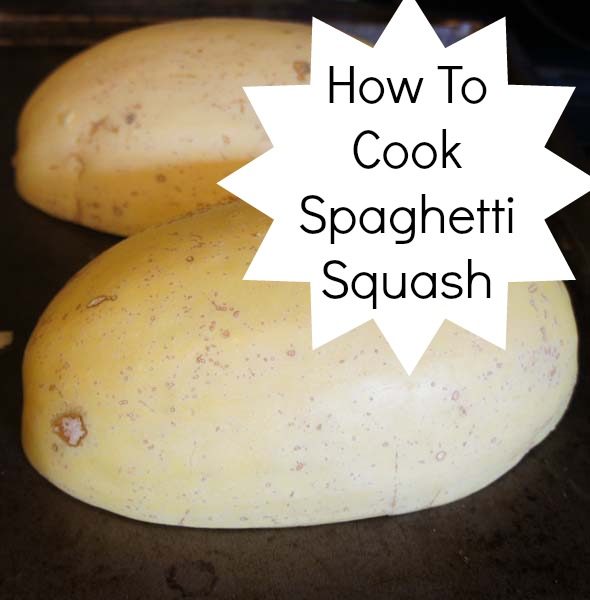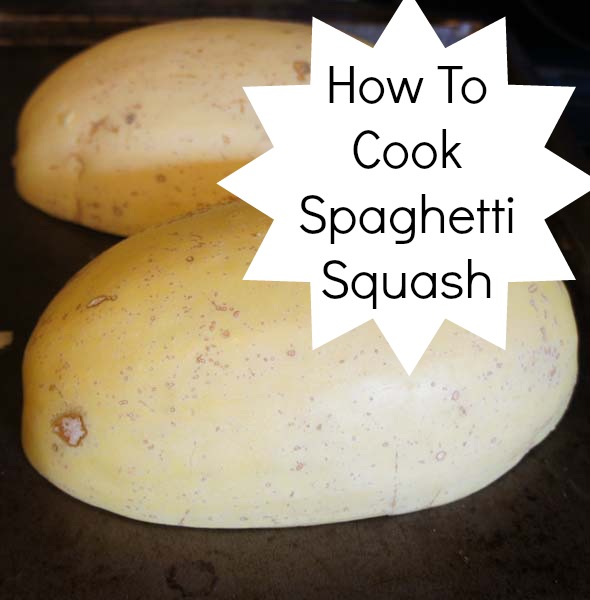 I cook a lot with spaghetti squash and I'm often asked HOW to cook spaghetti squash so I've put together a quick tutorial to show you how easy it is to cook spaghetti squash. The second most asked question is what to do with the spaghetti squash after its cooked. There are lots of options once the spaghetti squash is cooked, but the easiest way to serve it is to treat it just like spaghetti noodles and toss with marinara sauce. I'll share lots of other ways to serve spaghetti squash after I show you how to cook it.
HOW TO COOK SPAGHETTI SQUASH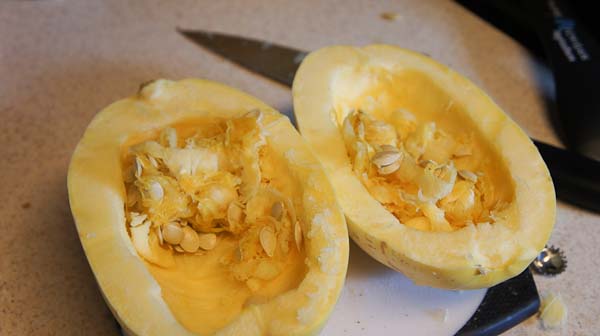 Cut the spaghetti squash in half, length wise.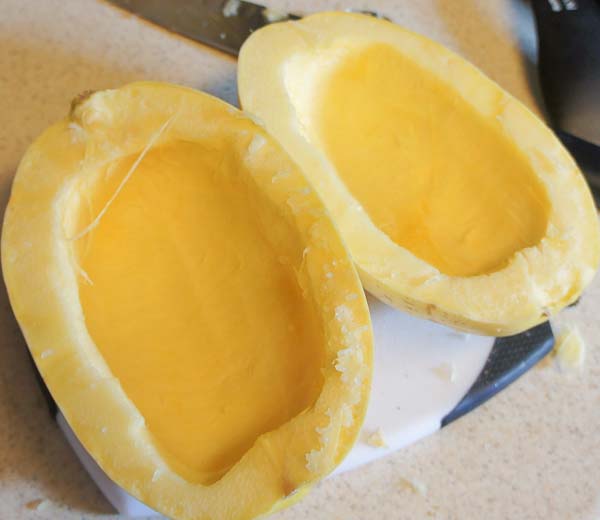 Scoop out all the seeds. I use a melon baller to easily remove seeds from the squash.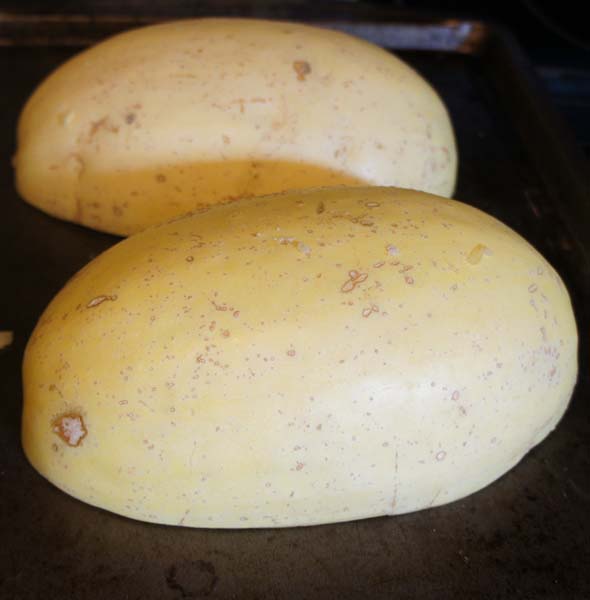 Place the squash cut side down on a baking pan.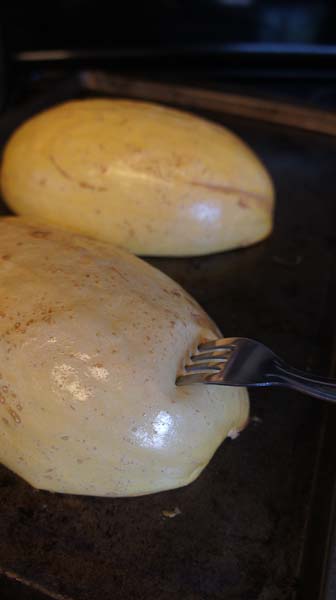 Cook in a 350 degree oven for 30-40 minutes or until done. Insert a fork into the squash to check for tenderness.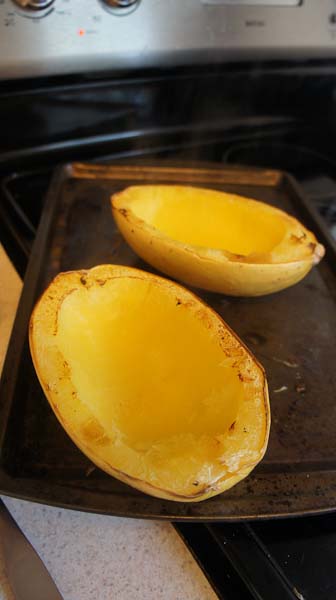 The squash may be a little brown on the edges. That is completely fine.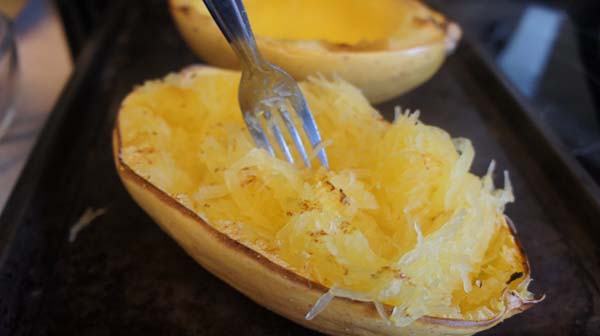 Using a fork, scrape the squash away from the shell.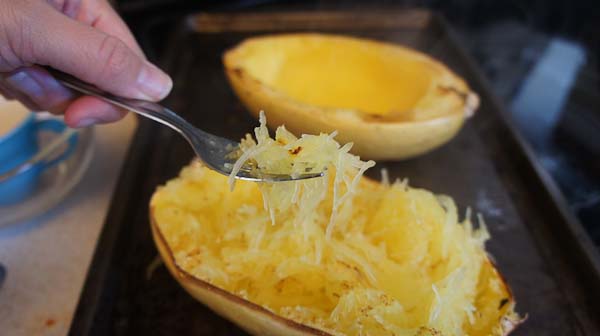 The squash will look like short "noodles".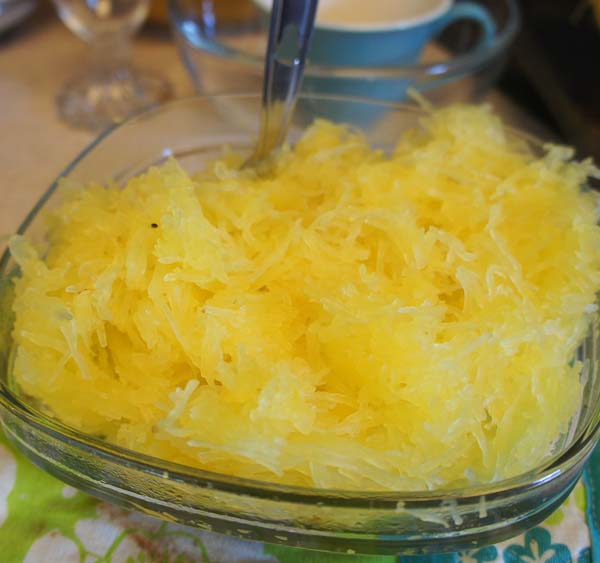 A medium squash will easily feed a family of 3 or 4, depending on how hungry your crew is.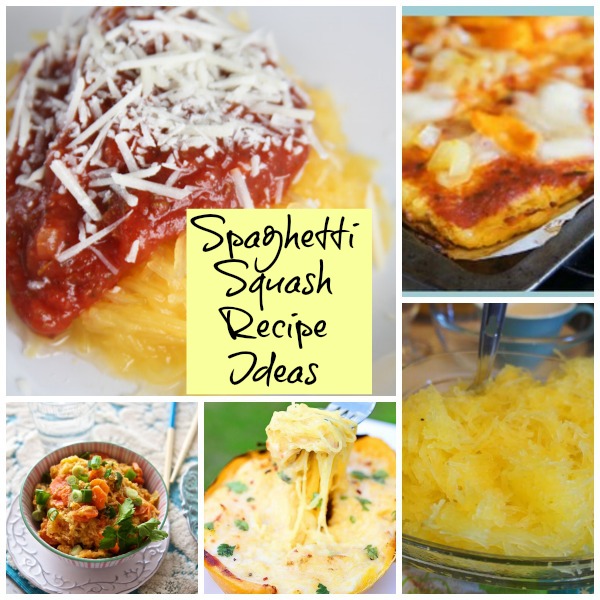 See, didn't I tell you it was easy? Now that you now how to cook spaghetti squash, here's some fun ways to serve it: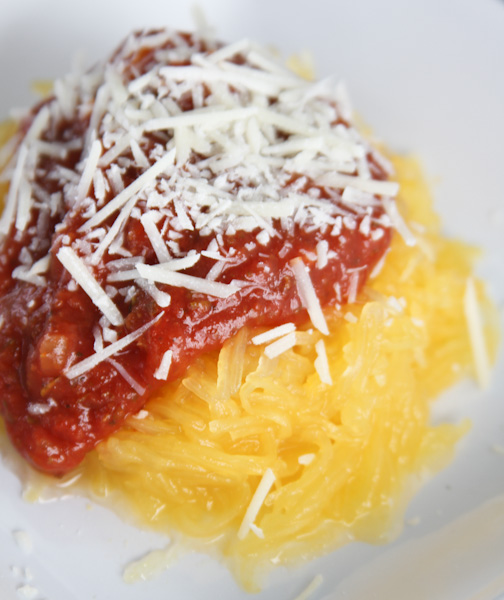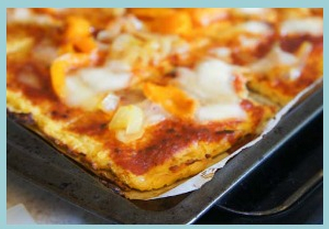 Spaghetti Squash Pizza Recipe
Ingredients:
1 Spaghetti squash, cooked
2 eggs
8 ounces freshly shredded parmesan cheese
Pizza toppings of choice
Directions:
Combine spaghetti squash with eggs & cheese. Mix thoroughly and press mixture into a greased baking sheet. Bake at 350 for 30-40 minutes until crust is throughly cooked and slightly crisp. Top with favorite pizza toppings and bake until cheese is melted and toppings are heated through. Remove from oven. Let slightly cool, serve warm.
I found four other delicious ways to serve Spaghetti Squash. Click on the photo or link to go directly to the original blog post (recipes and images belong to the respective owners).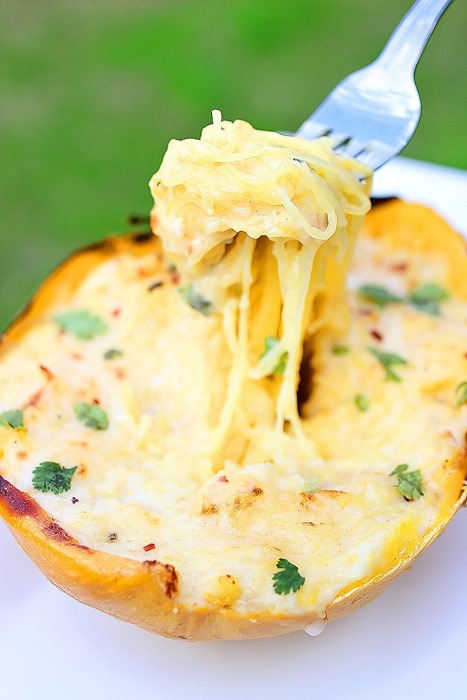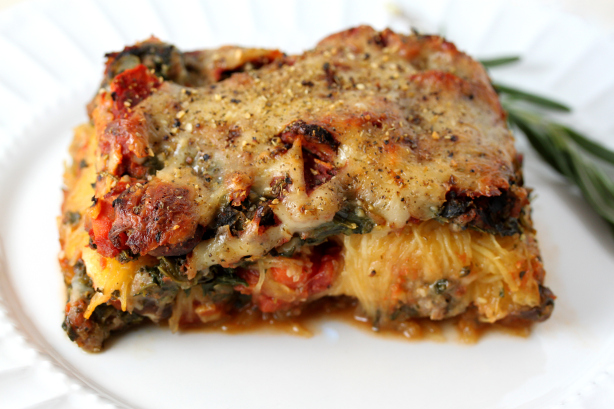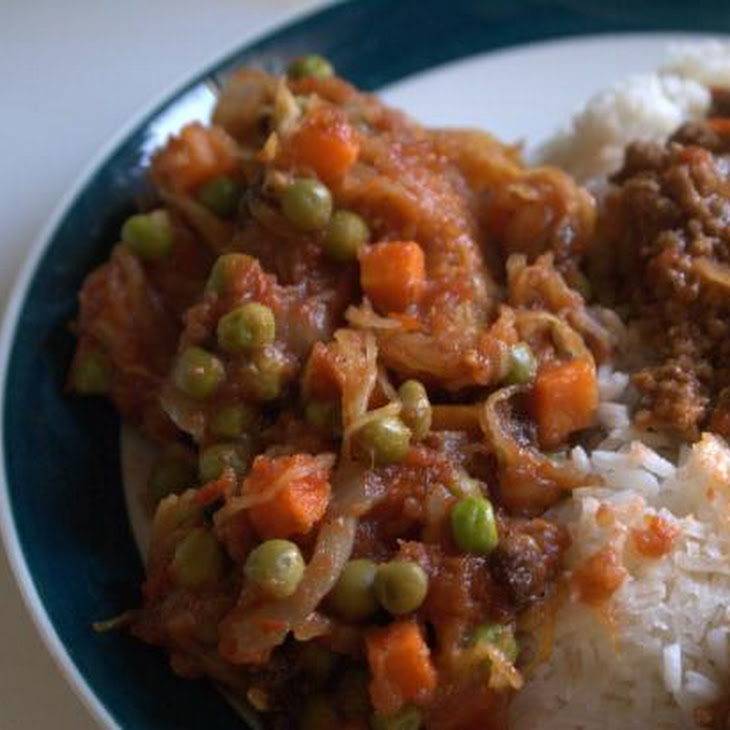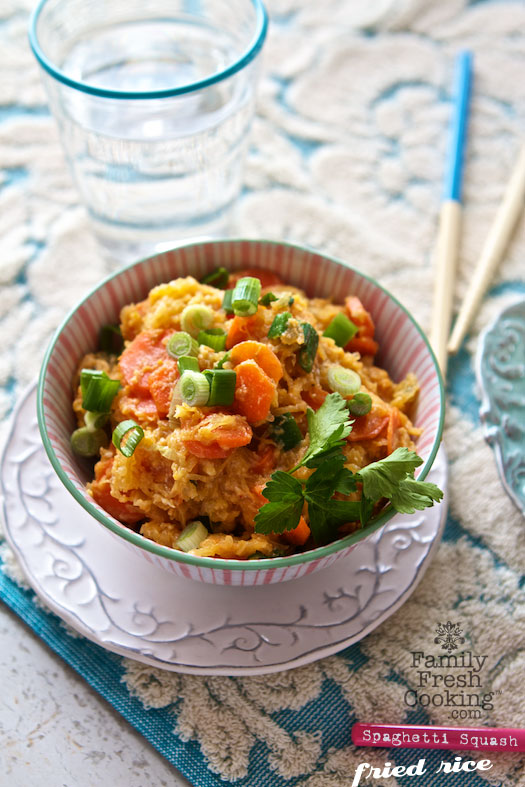 How do you like to serve spaghetti squash?
YOU ARE ALSO GOING TO LOVE
Studies have shown that if you loved this post you'll enjoy these posts as well.